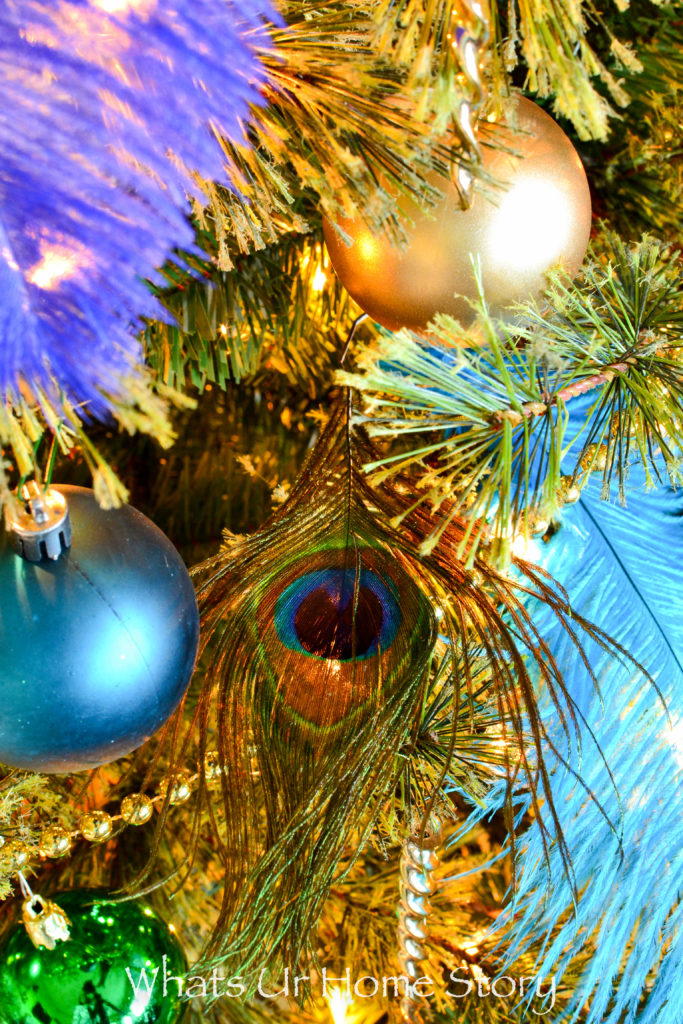 We set up our peacock themed Christmas tree a couple of weekends ago but I was so busy preparing for a certification exam  that I never got a chance to edit the pictures for you. The exam was long over due, actually ever since I changed jobs in Summer. I had been dragging my feet about it 'coz of all the million other things that have been going on in our lives. As the year ends it finally feels great to check things off my personal to do list. Feels like a huge weight lifted off my shoulders. Coming to our blue, green, and gold Christmas tree do those feathers look familiar? 🙂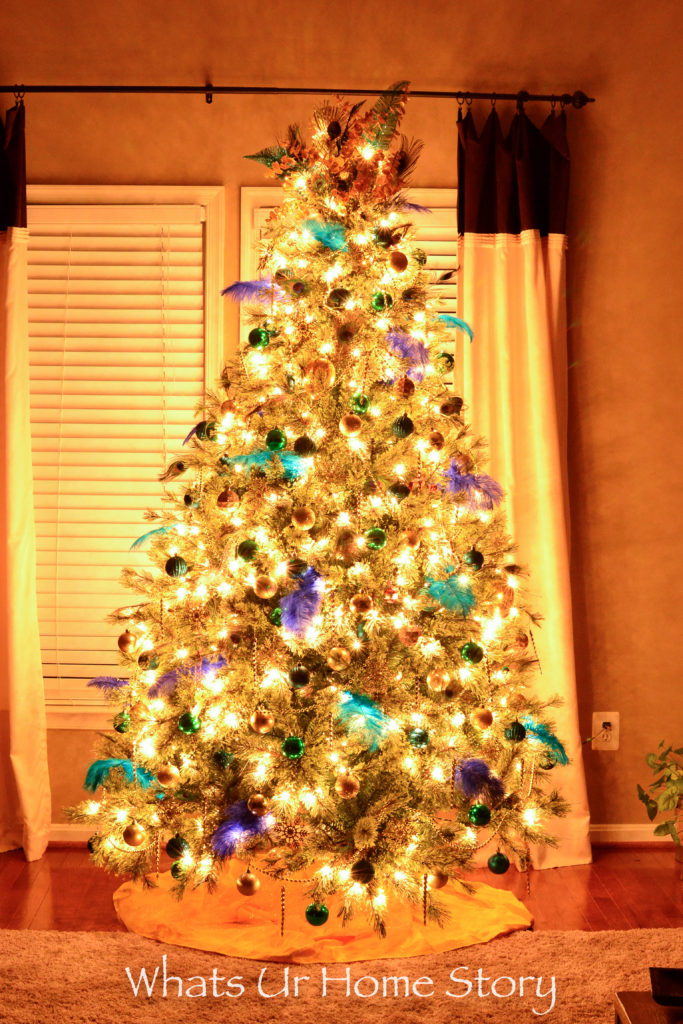 Yes those are the same feathers I used for the peacock centerpieces for my friend's 40th birthday peacock theme party.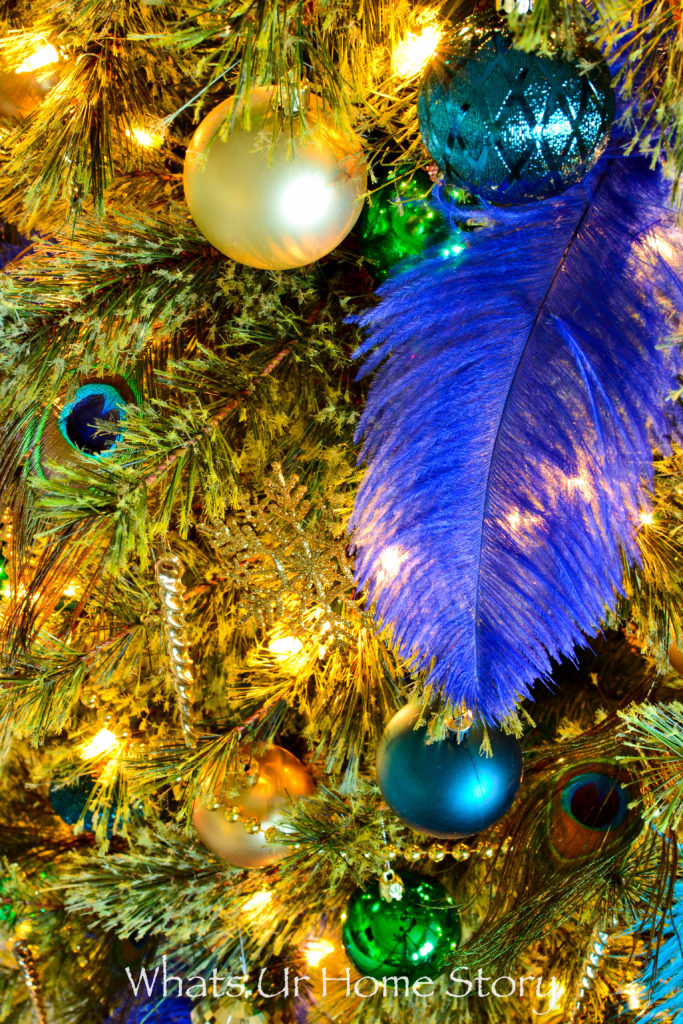 Would you believe it, the peacock theme was not at all planned? In fact I had no clue of how I was even going to decorate the tree till I pulled it out of the box and set it up. It was then that I remembered about the feathers.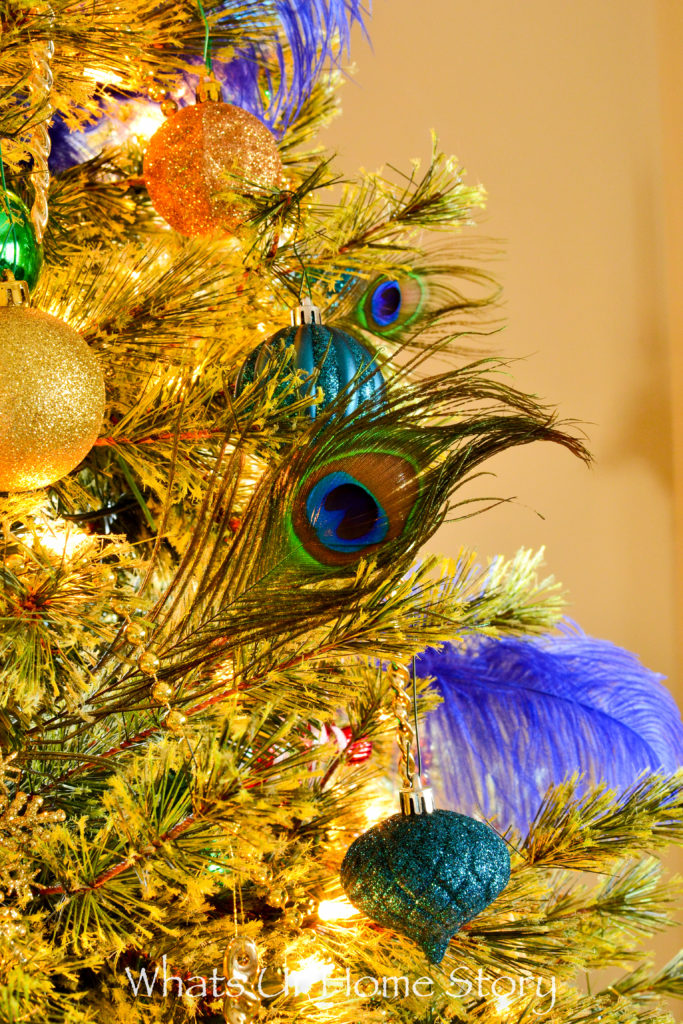 I already had the gold and green ornaments. Only thing new I bought this year are the blue ornaments and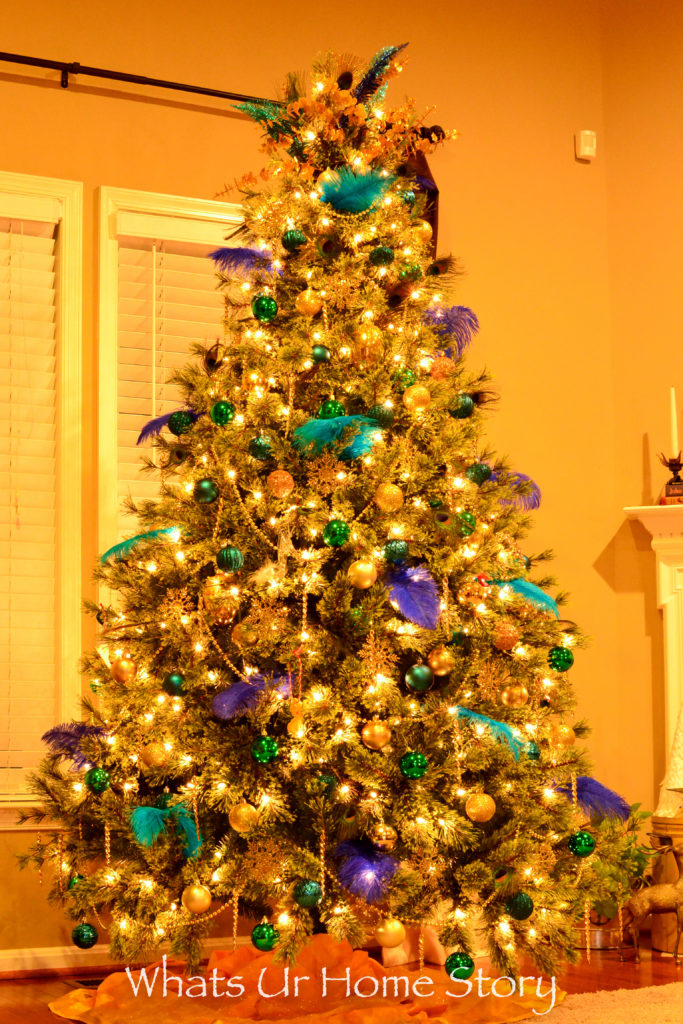 a couple of ornaments for the kids like this cute glass slipper one that monkey #2 wanted.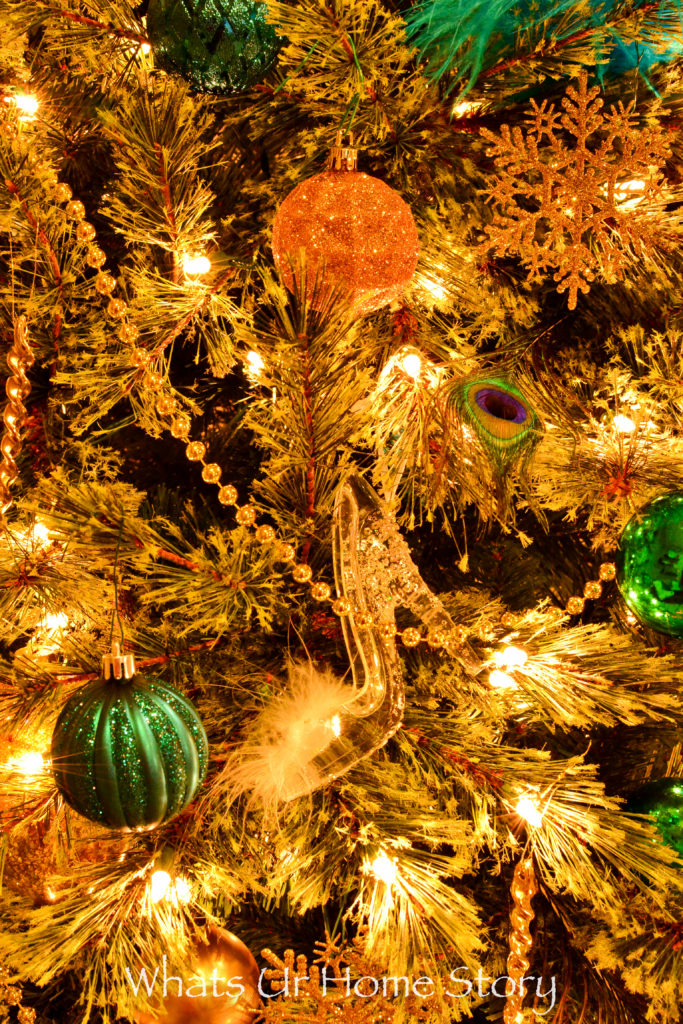 Last year's special grandma ornament is front and center on the tree this year too.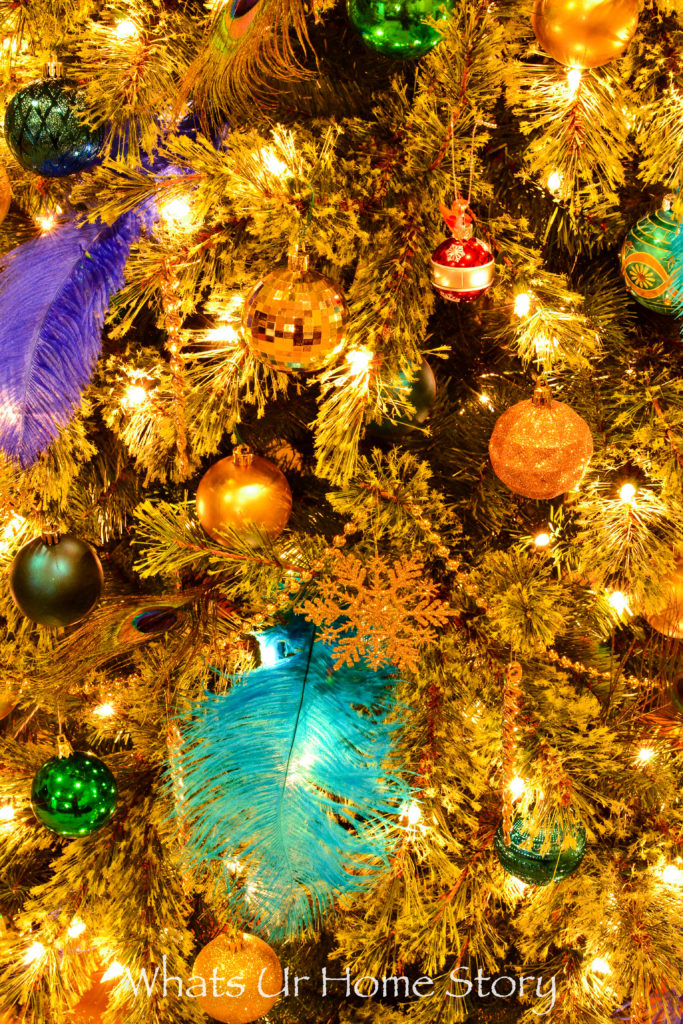 The tree in morning light. The skirt is a piece of faux silk fabric from my stash, wrapped around the base.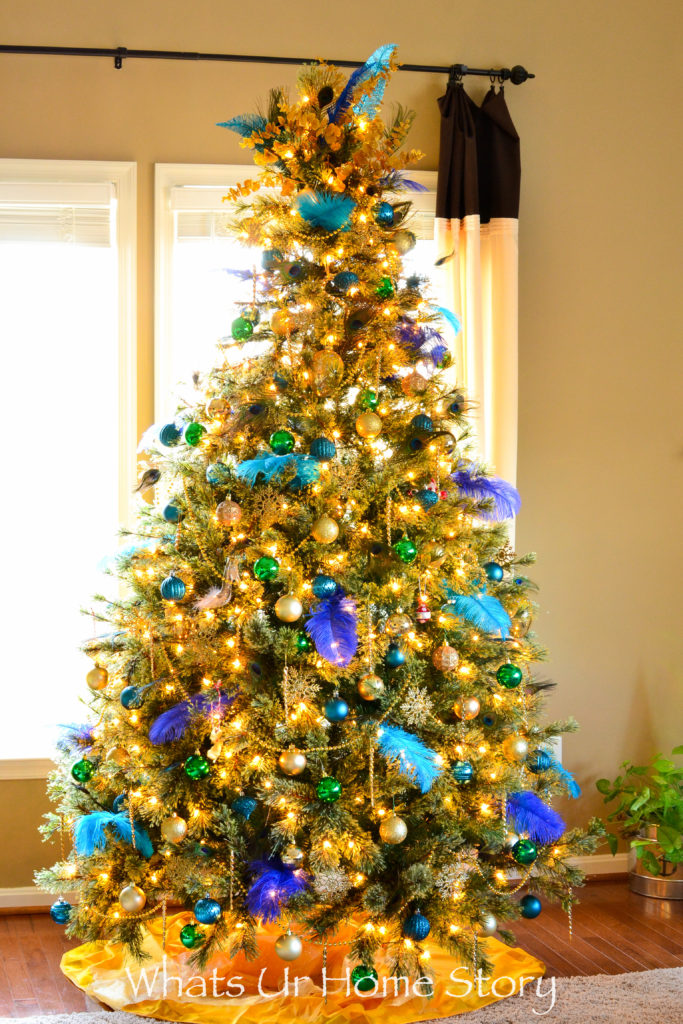 Instead of going for the usual tree toppers (I have a thing for unusual tree toppers; last year's was a giant bow which was preceded by a Santa hat) I opted to fill in with glitter feathers and eucalyptus stems.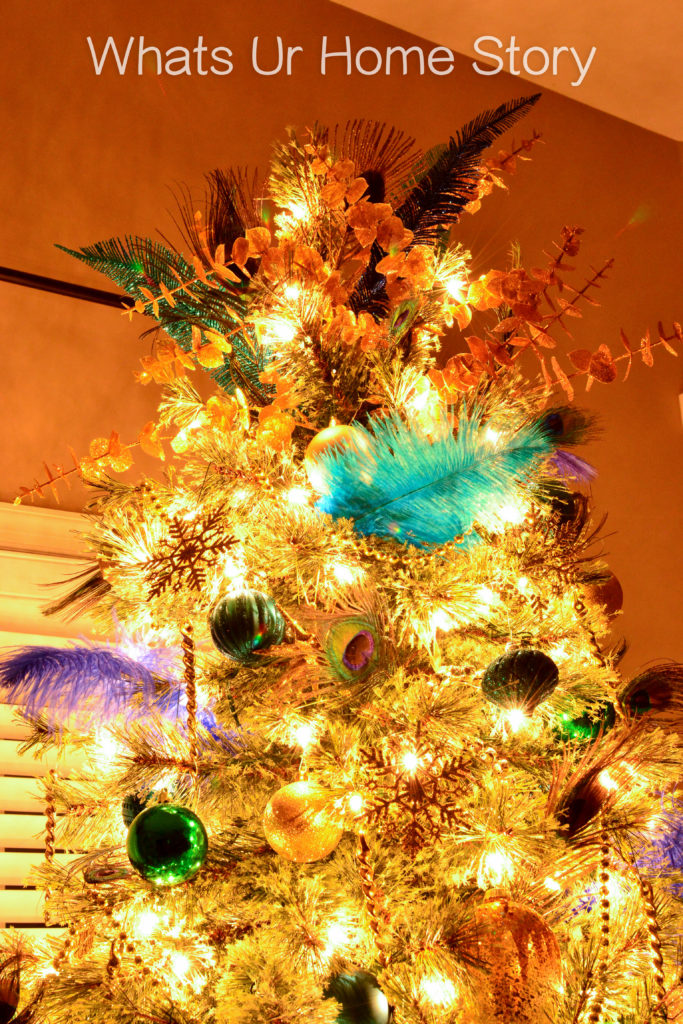 I tell ya pictures don't do justice to this pretty peacock themed Christmas tree.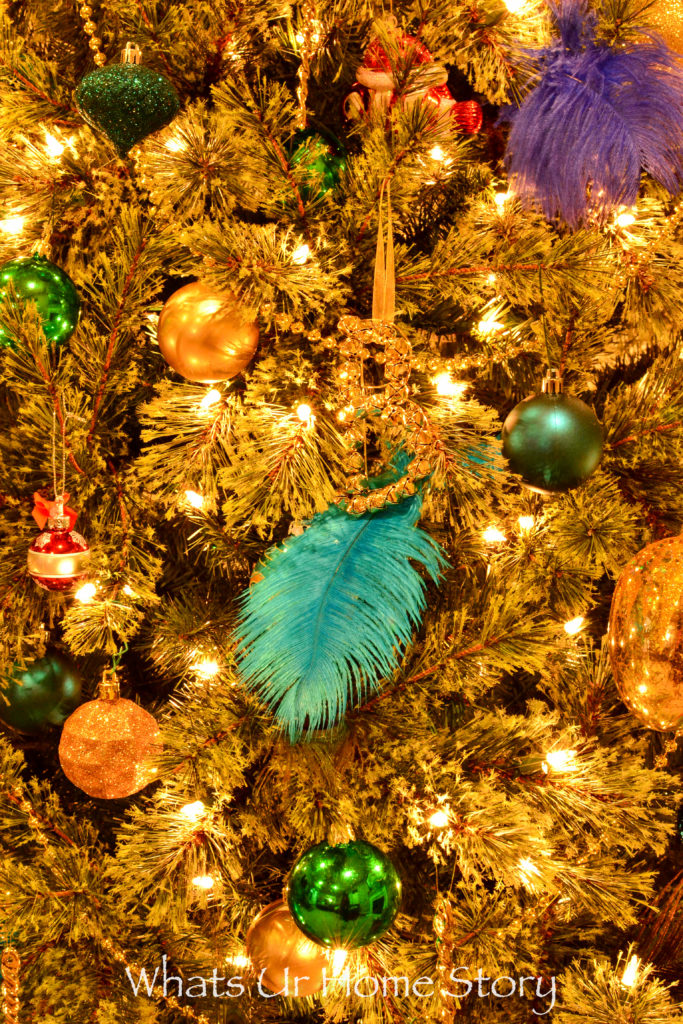 The way the colors on the peacock feathers shine in the glow of the lights is a sight to behold.
My favorite ornament this time too is the clay NJ ornament I made a few years  back.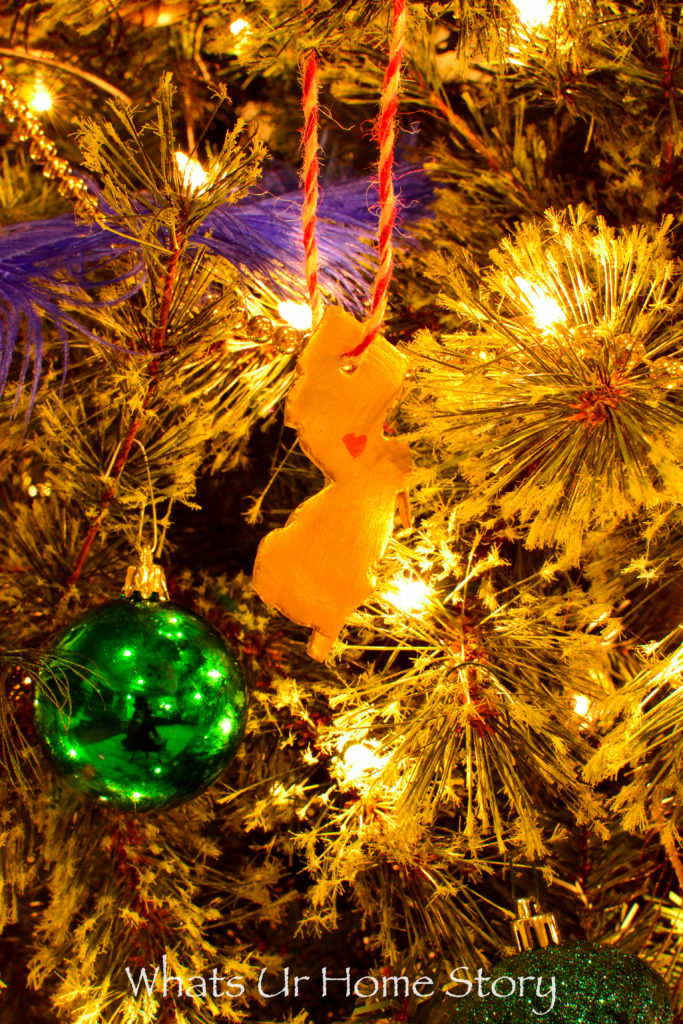 I usually tend to go with red when it comes to Christmas tree decorating so the peacock colors were a refreshing change.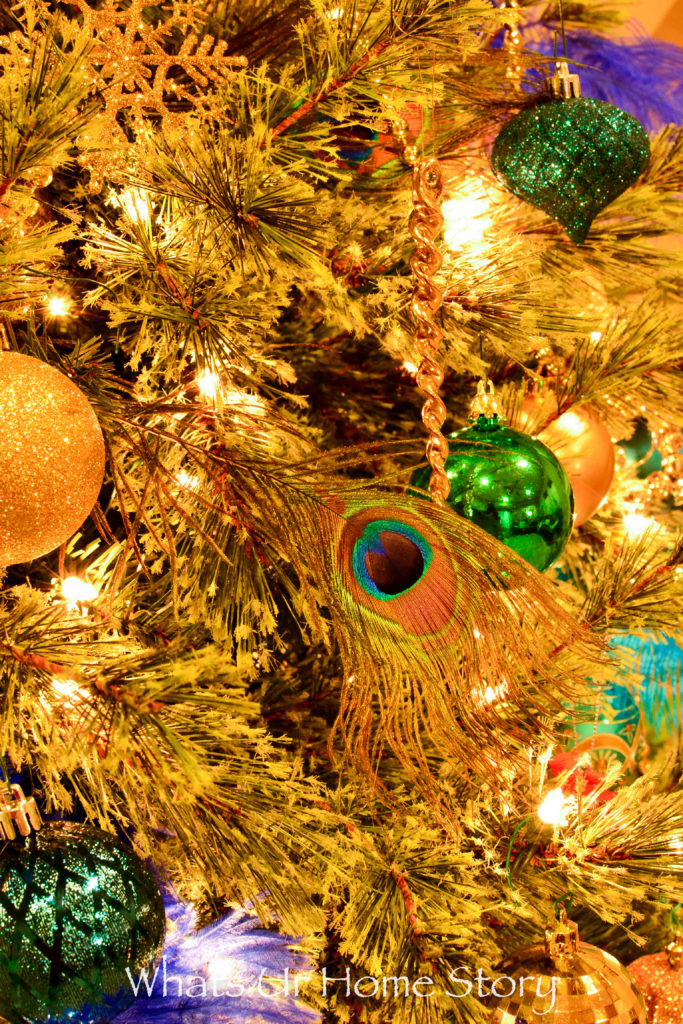 Think I might stick to it for some time.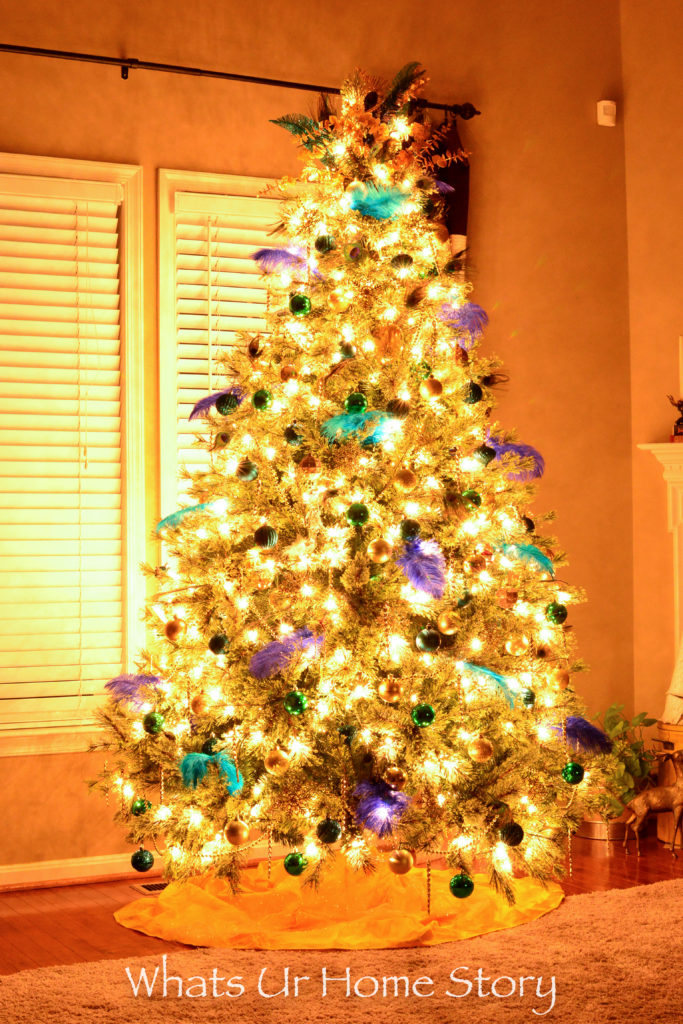 This has been a hectic year for me personally with a lot of changes happening to my schedules so much so that I haven't been able to spend as much time as I would like on the blog. As the year draws to a close I would once again like to thank all of you for sticking around and choosing to spend your valuable time with me. Your support and encouragement means a lot and is what keeps me going even when I have very little time to spare for a blog project or post. Muchas Gracias!
Wish you all a Merry Christmas and Prosperous New Year! Have a wonderful time with friends and family! See you back here in 2017!