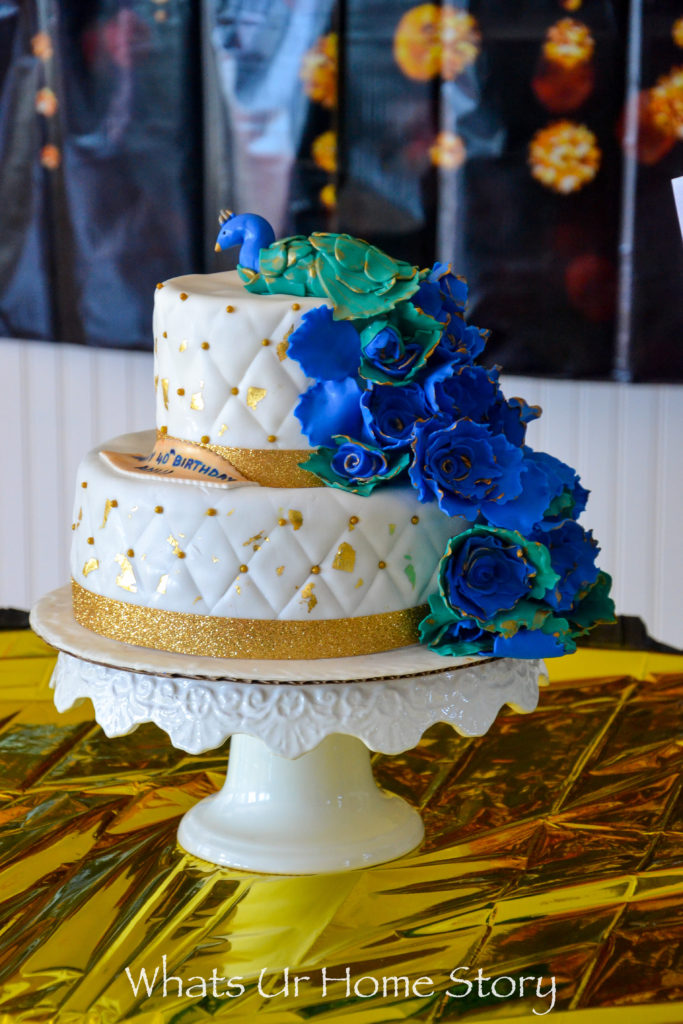 They say life's milestones aren't supposed to be counted, they are supposed to be celebrated! That's exactly what our gang of 9 did. Last week a dear friend turned 40 and the rest of us threw her a big birthday bash!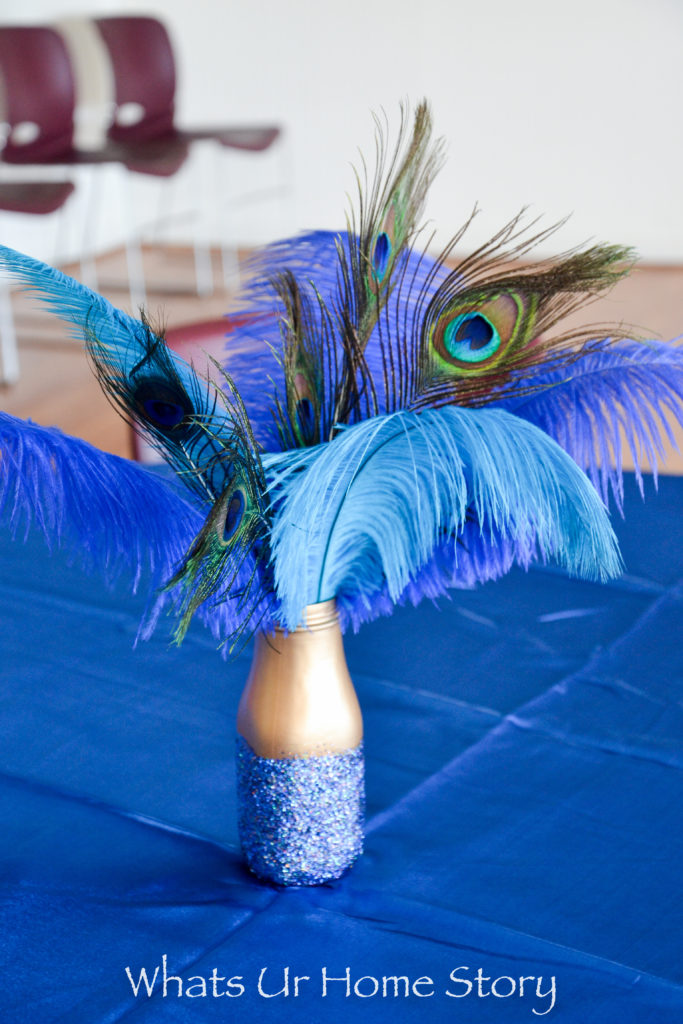 If you have planned anything as a group, of women especially, you all know how hard it is to decide on anything! Of course we had a lot of those in our party prep but one thing we all agreed on from the get go was the peacock theme, for the gal sure loves peacock!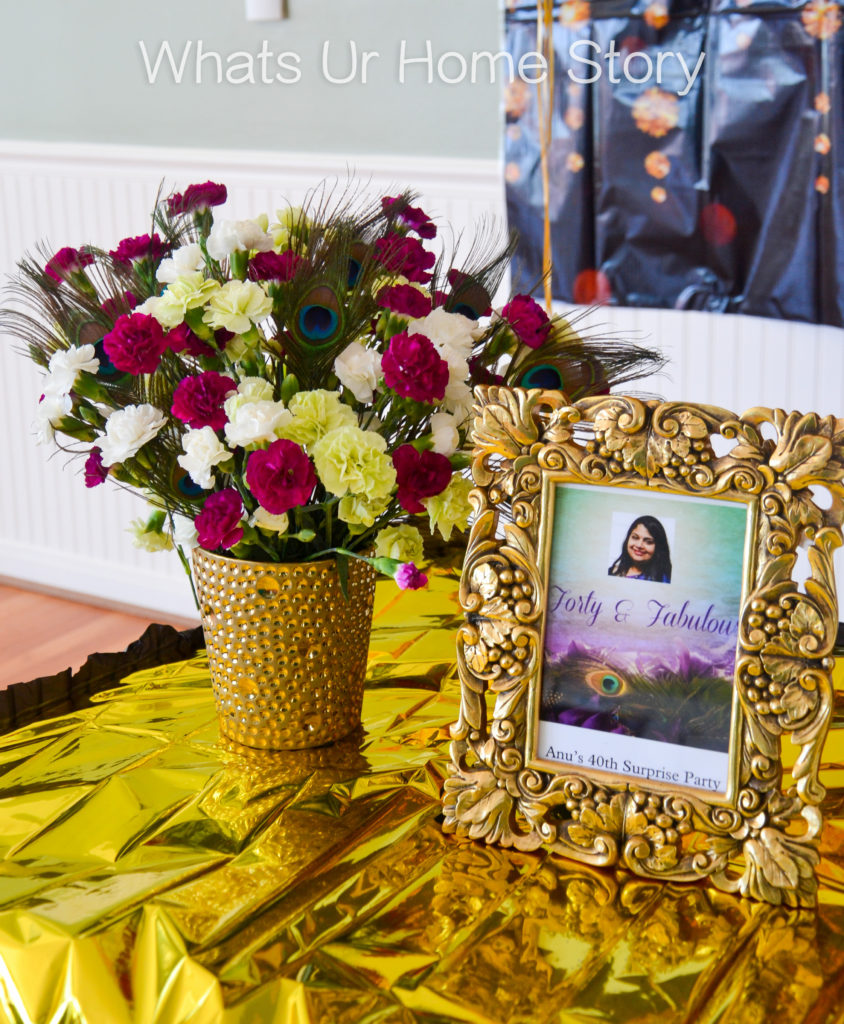 We went all out while still staying within the confines of a limited budget by picking royal blue, teal, green, gold, and purple as our party colors. Not only did the chocolate and butterscotch peacock cake from Prema's Fantasy Cakes set the tone of the decor but also tasted out of the world.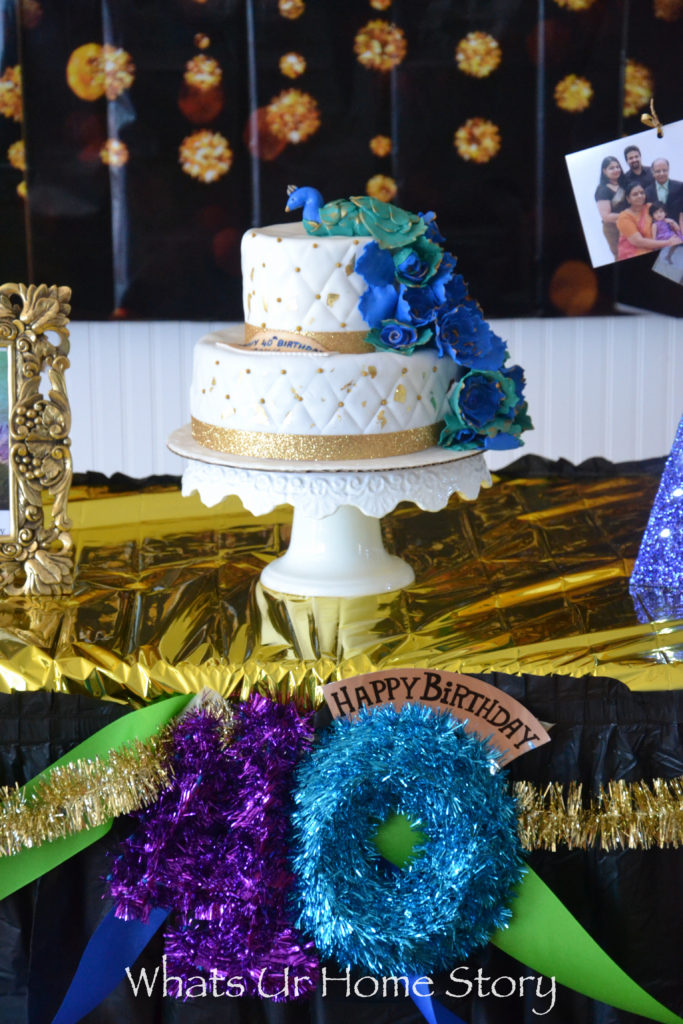 Here's a close up of the peacock.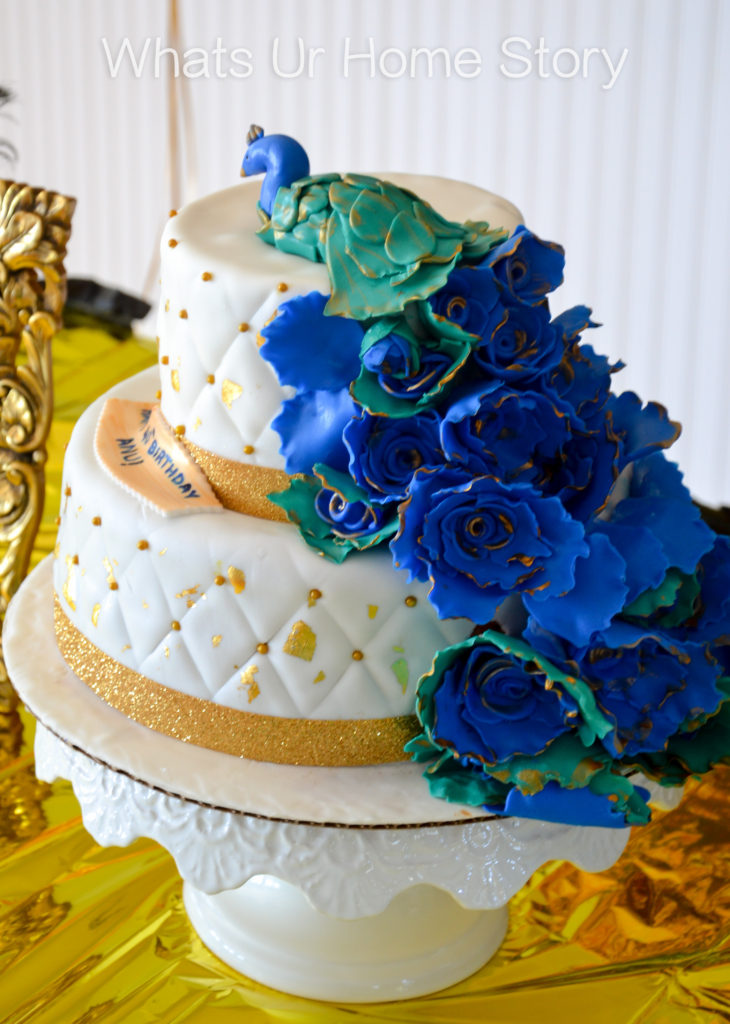 The cake table sported a peacock flower arrangement, a photo tree, and a glitter marquee letter.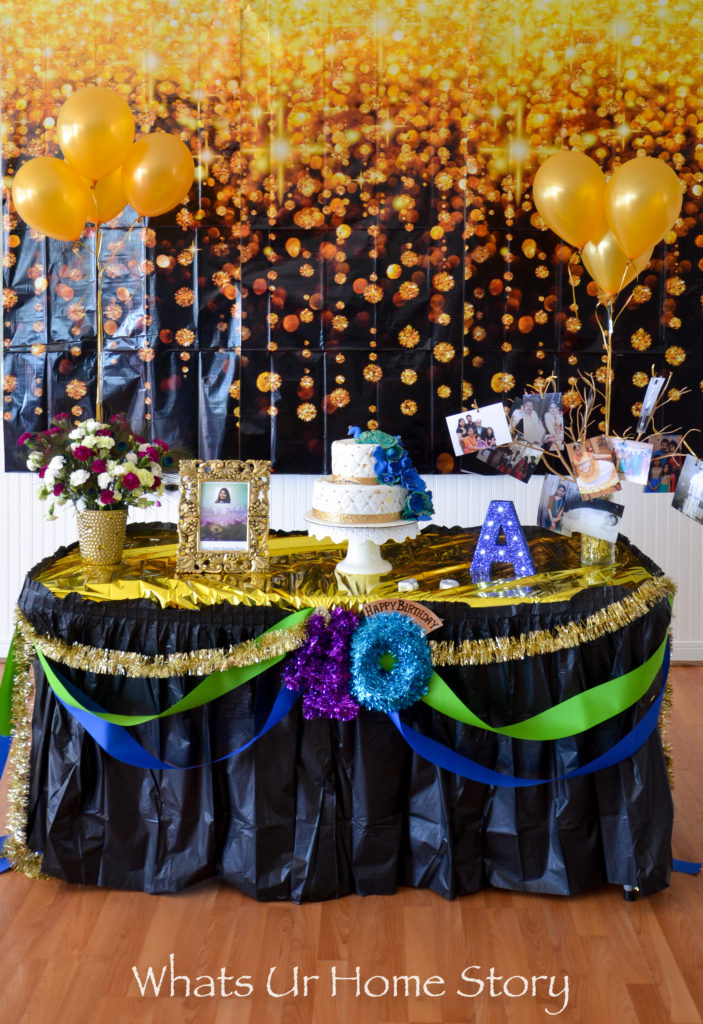 Most of the decor is from Oriental Trading and Amazon. I will list out of the sources at the bottom of the post.
The lighted marquee letter was a clearance find at Michaels, which of course got glittered all way. 🙂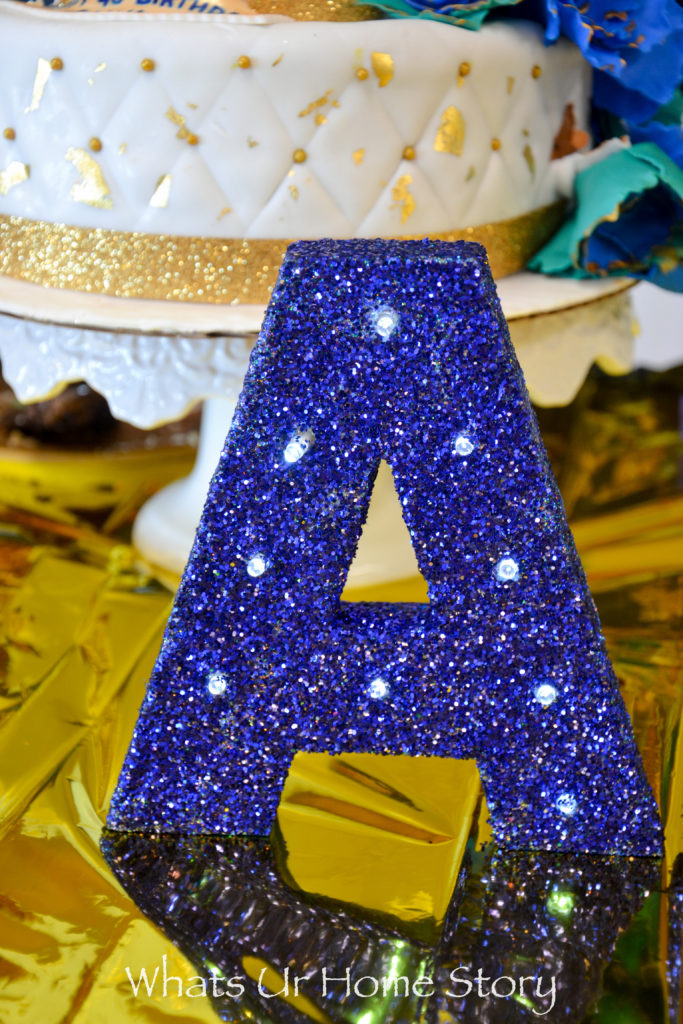 For the flowers I used carnations in 3 colors; a purplish maroon, pale green, and cream.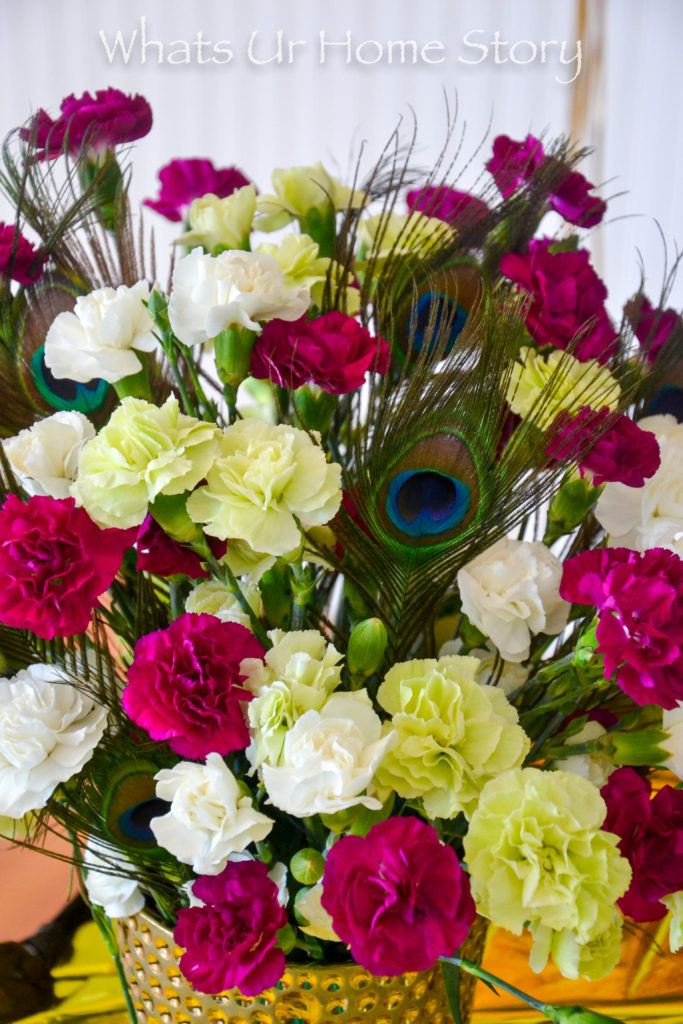 We hit it out of the park in the nostalgia department with a photo 40 made from a poster board and 40 of the birthday girl's favorite pictures with the invitees and personal videos from her friends and family who couldn't make it to the event.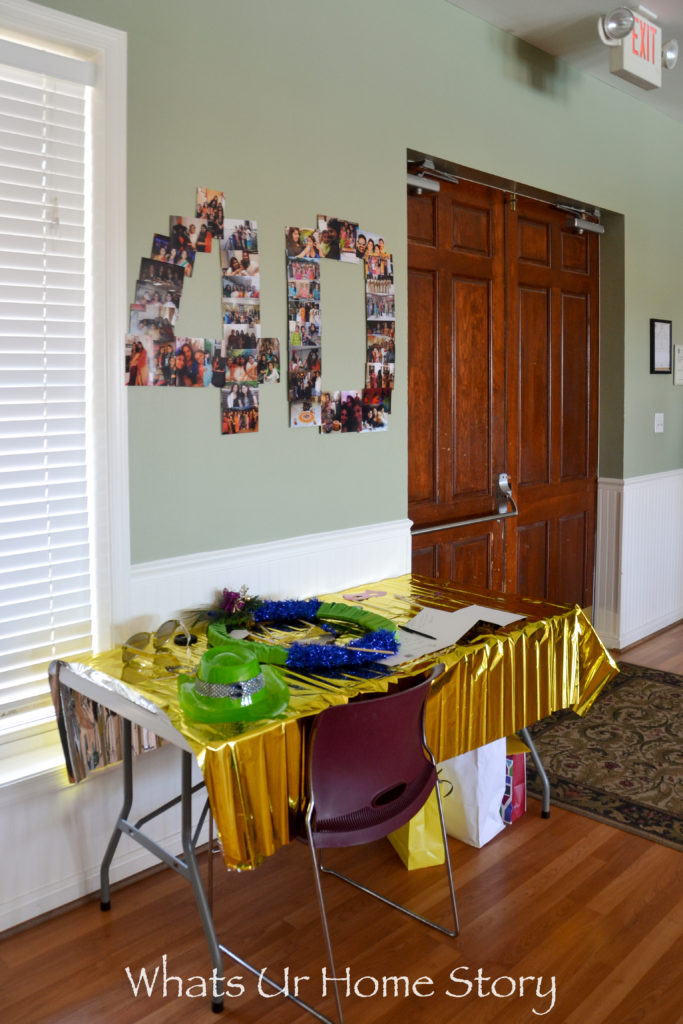 For the photo booth we used some store bought props and DIY'd others. Anyone recognize the oval frame below? It is the same one from my guest bedroom. 🙂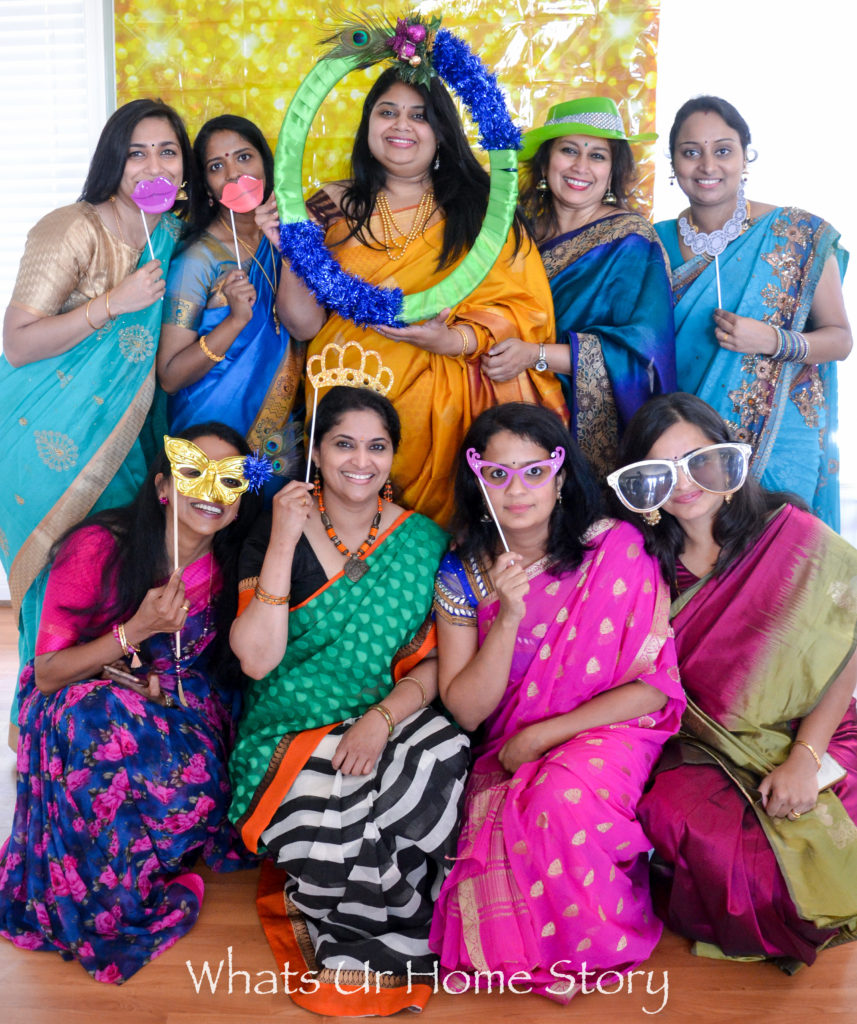 Of all the party DIYs my favorite is the ostrich and peacock feather glitter vase centerpieces on each of the tables.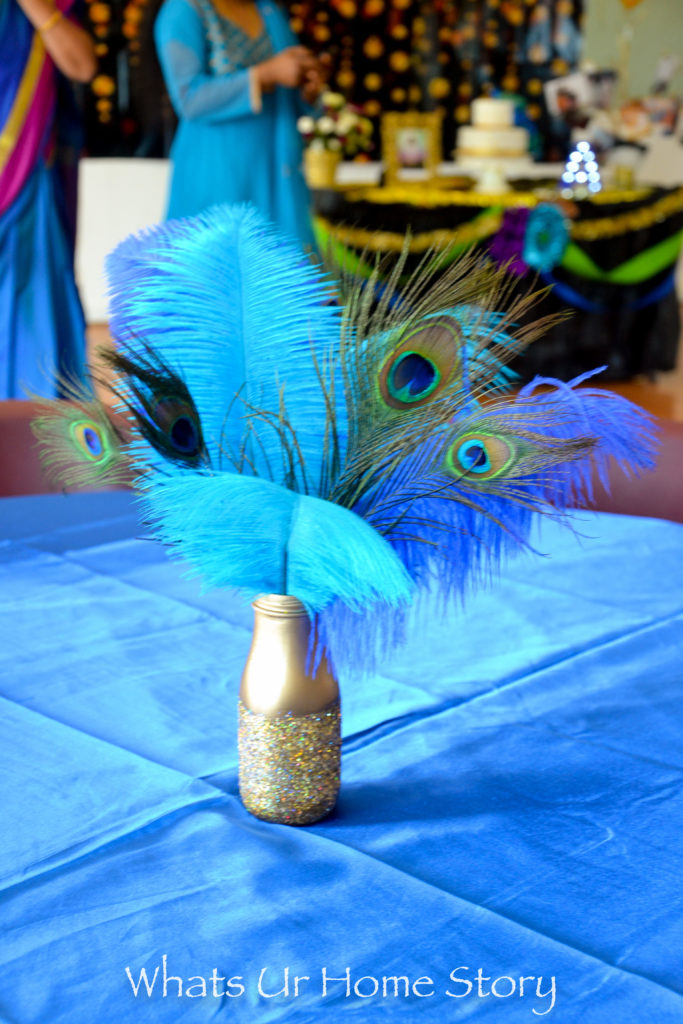 In the end it didn't matter whether the photo booth lighting was too bright (thanks to the humongous doors on the opposite ends of the room) or the cake table backdrop had a million creases (why are a party hall's walls covered in giant framed art?), or if the surprise in the supposedly surprise party was ruined we still had a ball of a time that afternoon. Nothing beats good times with good friends.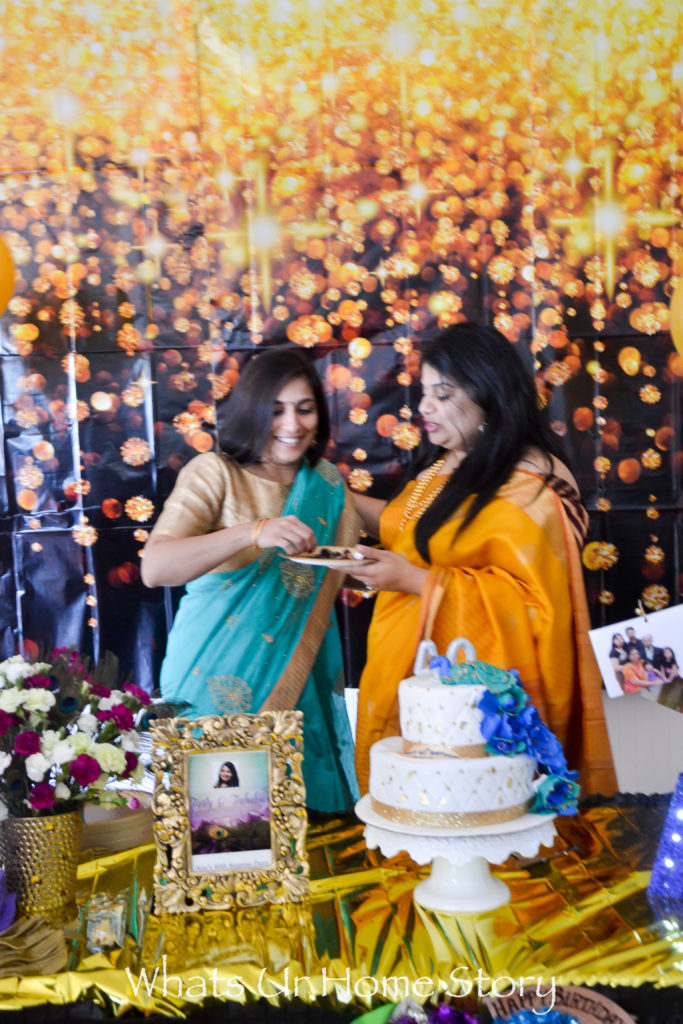 Happy Birthday once again A! May this year bring countless happiness, endless joy, and a lifetime of peace and serenity!
Decor sources*
*affiliate links