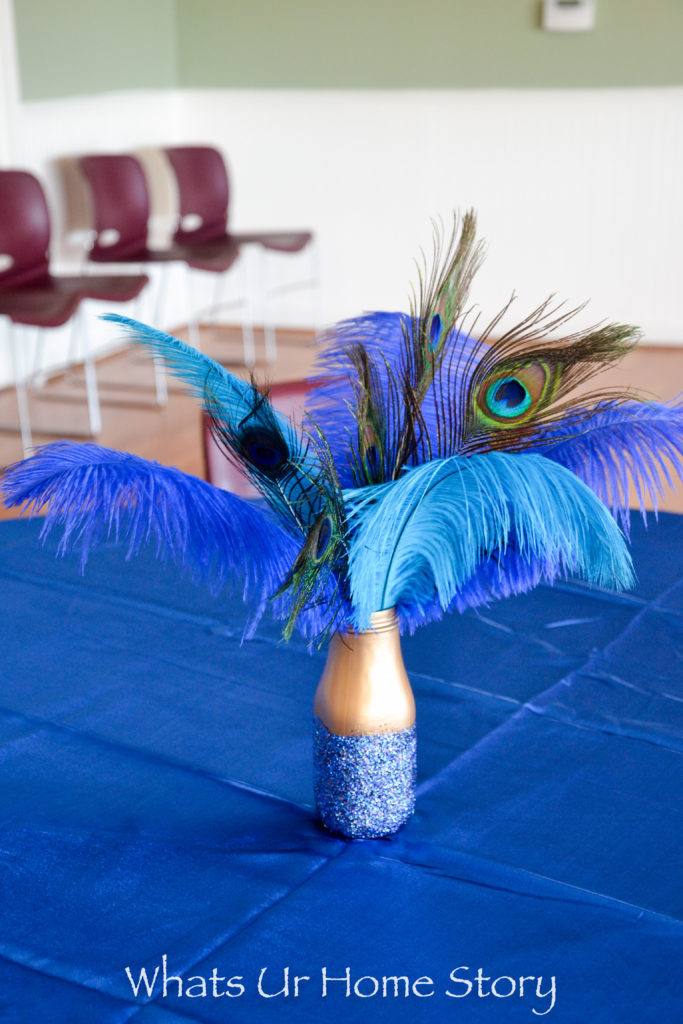 No matter how many projects you do the thrill of a good upcycle DIY is indescribable. It is especially sweet when you work with materials you already have on hand and end up with a beauty. The glitter jar peacock centerpiece I made for the peacock theme party is one such.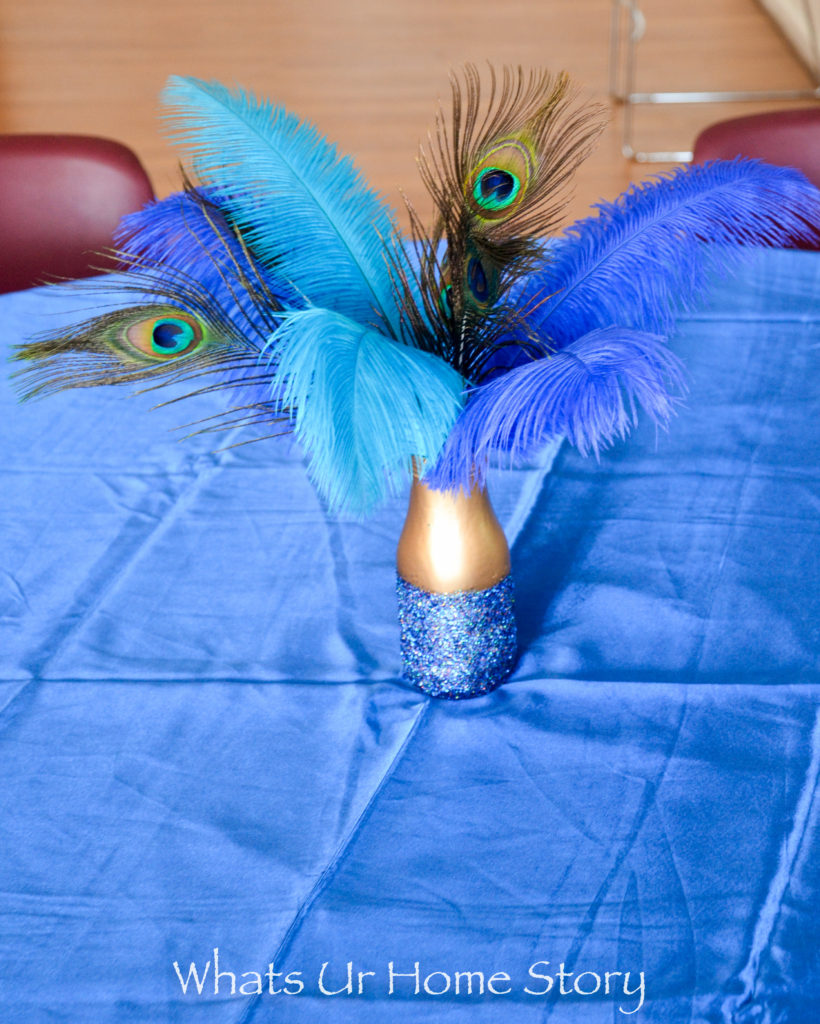 Remember these Frappuccino bottles from long ago? Yes I've made them into DIY vases  before.
Well this time they got 2 coats of Gold spray paint, I used Krylon 'coz that's what I had on hand (head over for some spray painting tips) followed by the glitter technique aka. tape part of the vase with painter's tape, apply a coat of Mod Podge to the side you want to glitter, dust with glitter, repeat until completely covered. I go into glittering basics over here.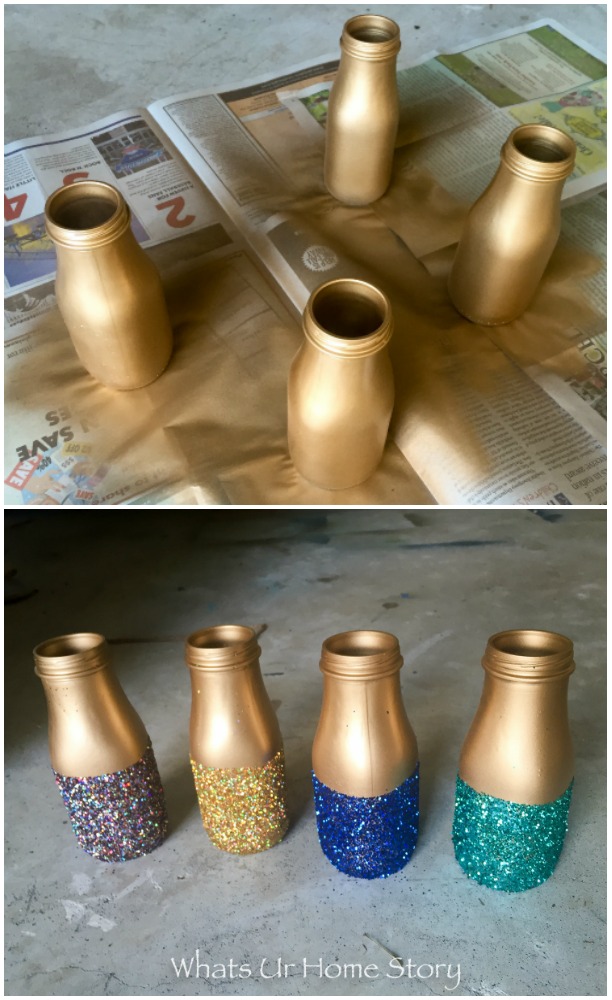 Since these glitter jars where being used as a centerpiece and around food I played it safe and sealed the glitter with a coat of Mod Podge. Doing so dulled the finish a little bit but gave me immense peace of mind.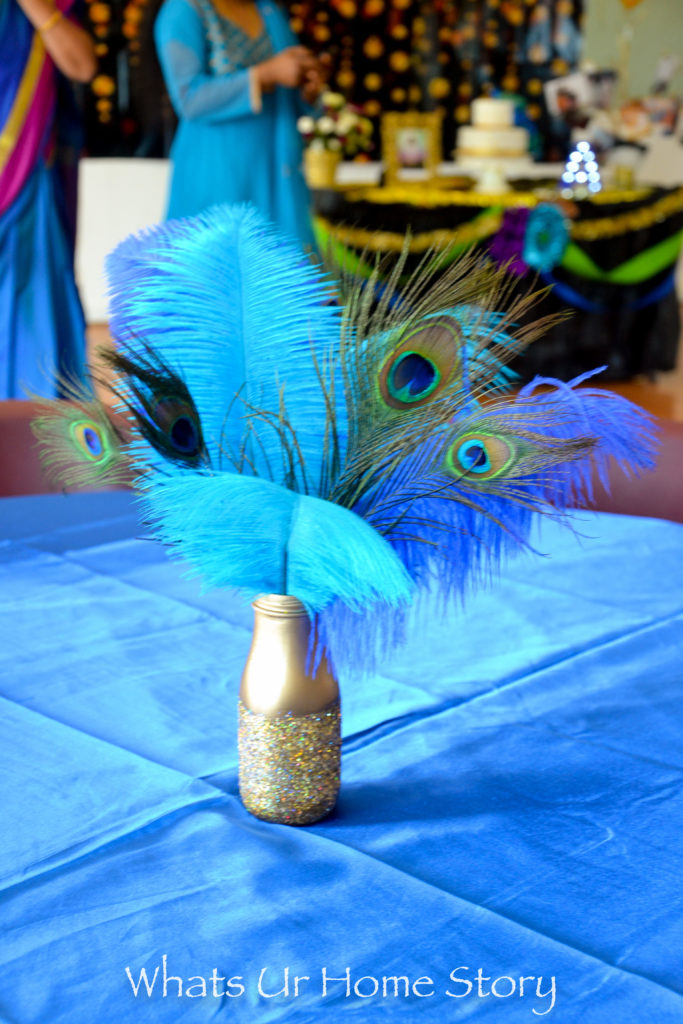 To complete the centerpiece I cut a long piece of floral foam, dropped it into the vase, and added the feathers.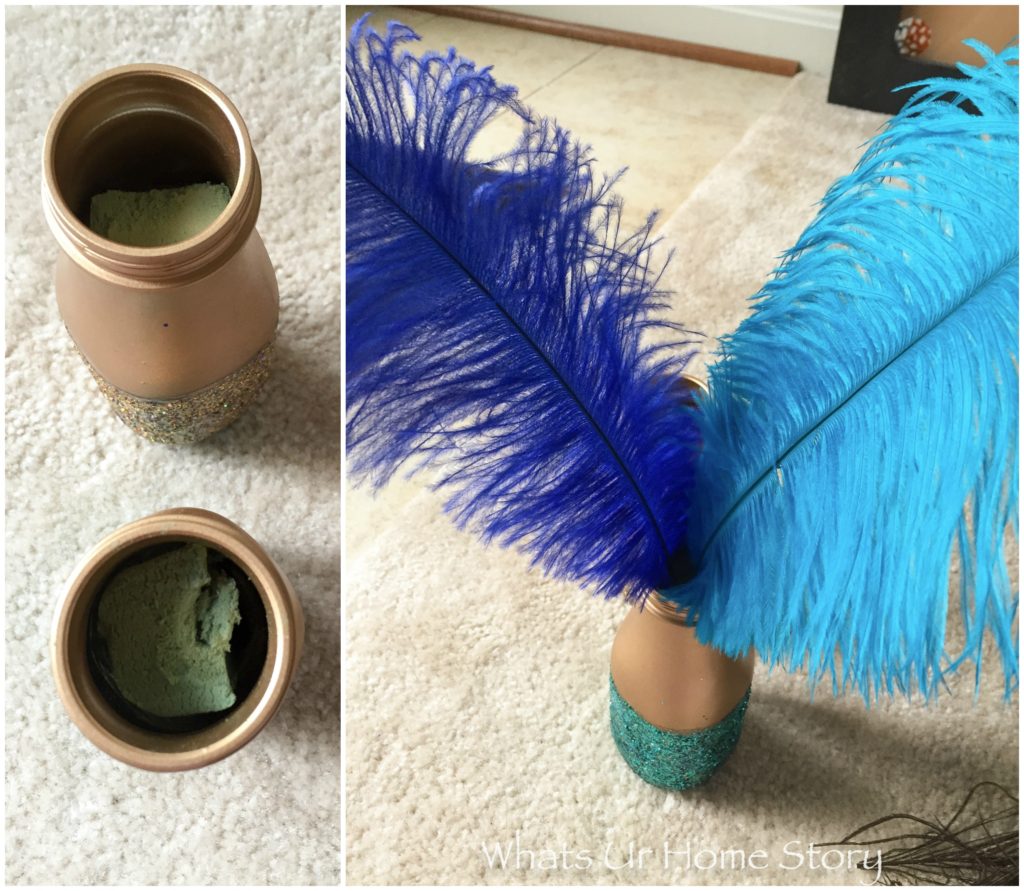 The foam made sure that the feathers stayed in place.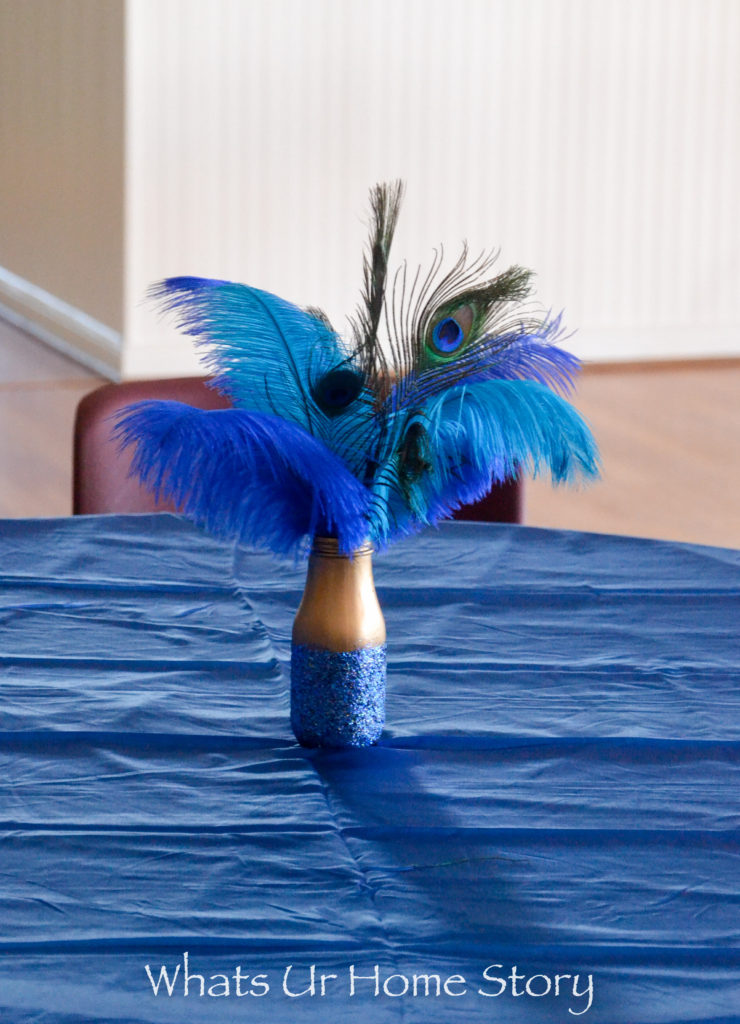 Pretty easy and frugal for a stunner, huh?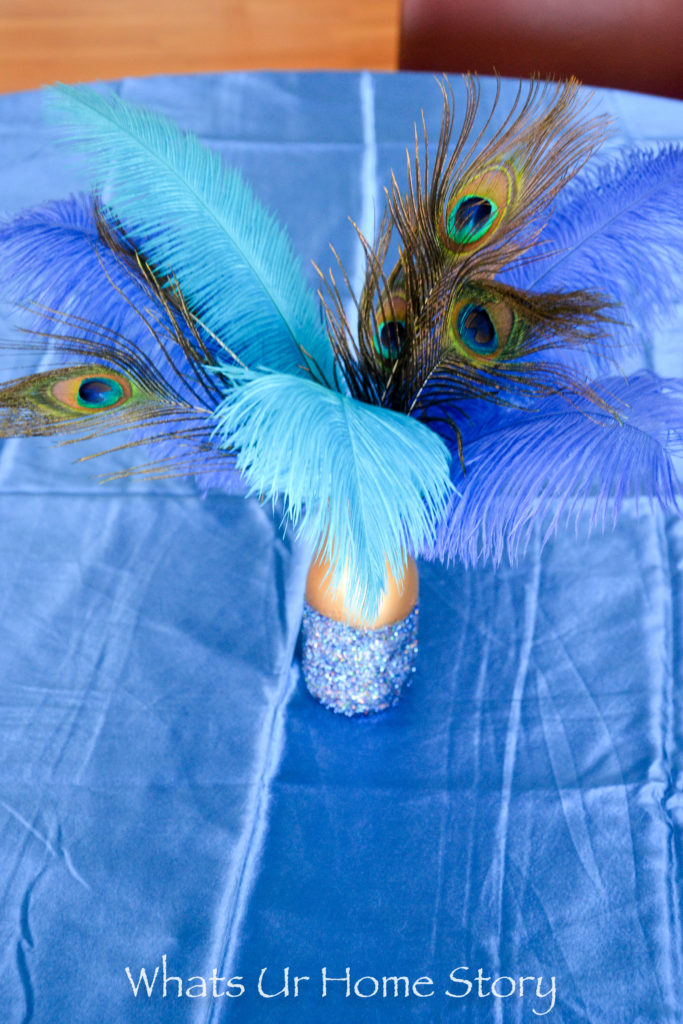 What is you favorite project from my peacock party?  In case anyone is interested, the sources* for the feathers are as follows: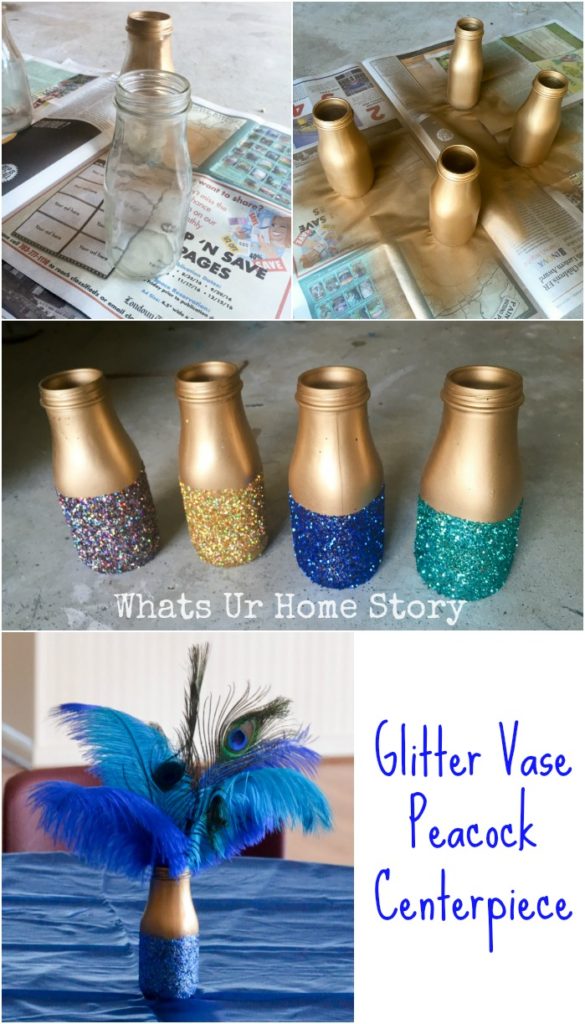 *affiliate links