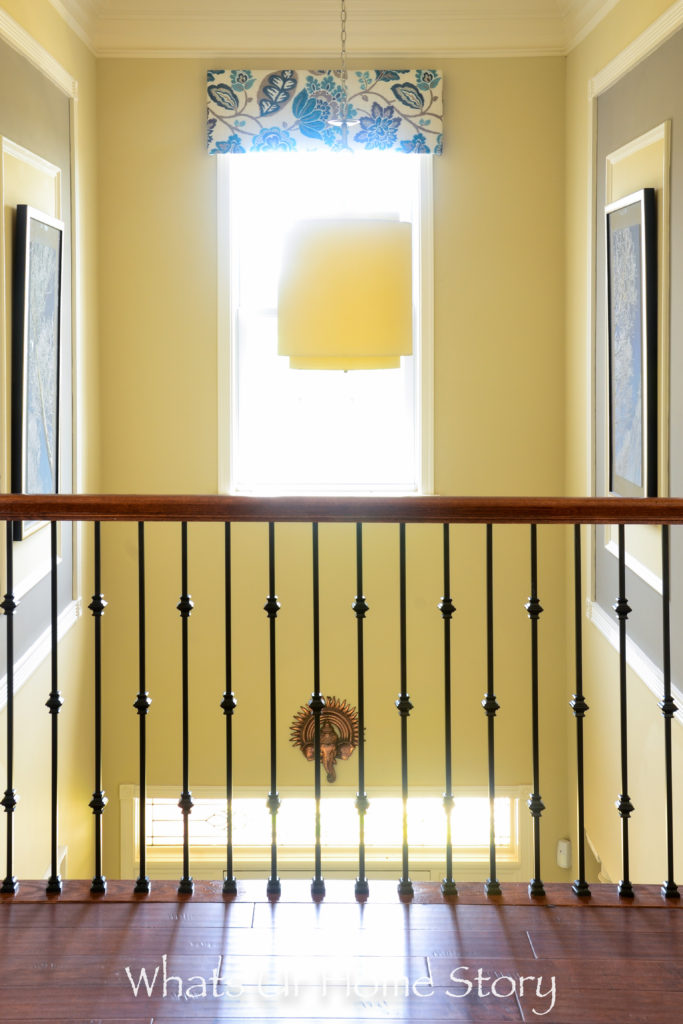 A few weeks ago I showed you the beautiful new home of my friends S & R. Are you ready for part 2? As promised this edition revolves around their neutral and eclectic bedrooms and the basement recreation areas.
The bedrooms in this home are a great example of how to effectively mix cool in this case blue and warm color tones (beige). Take the case of this master. The cool blue walls are offset by the neutral warm tones in bedding and furniture.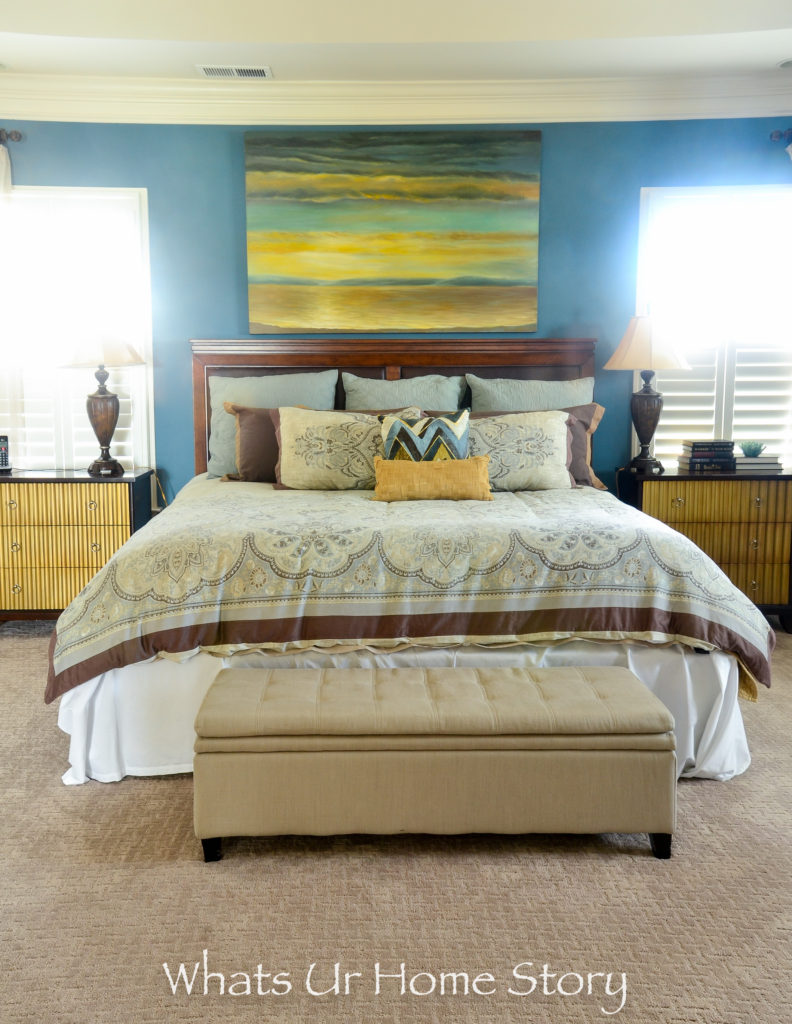 The antique looking floor mirror you see as you enter sets the tone for the entire room.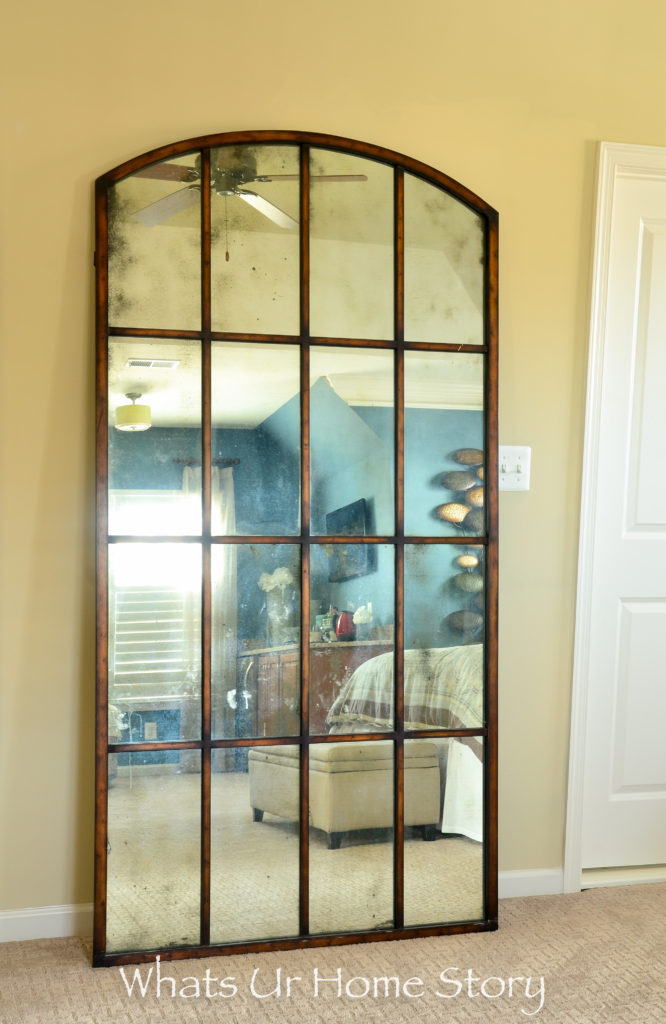 Can you see the reflection of the seating area and coffee bar in the mirror? What a cozy nook that is!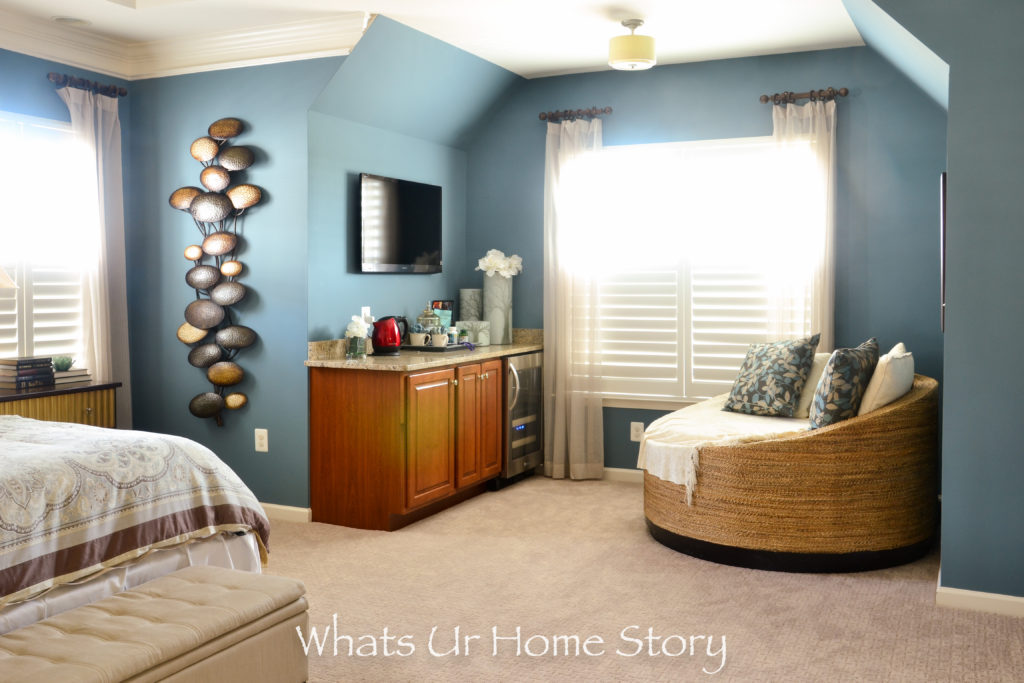 The other bedrooms in the home are similar in style and vibe.
A perfect blend of neutral warm yet cool feel flows throughout the home.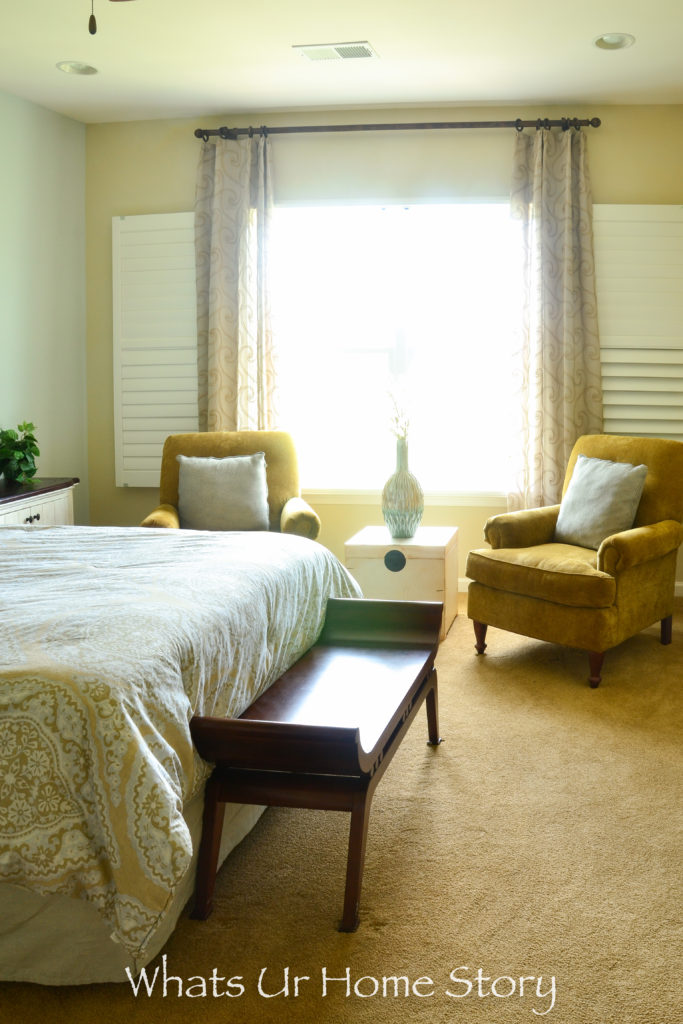 Doesn't the tone on tone argyle pattern in this kids room remind you of the tone on tone stencil in my dining room?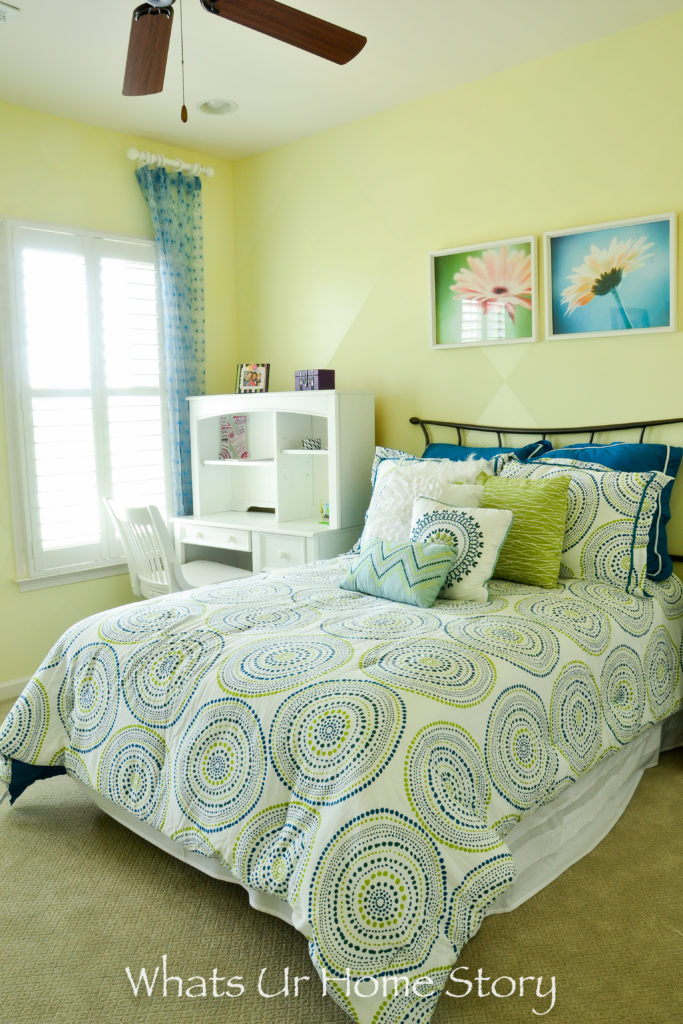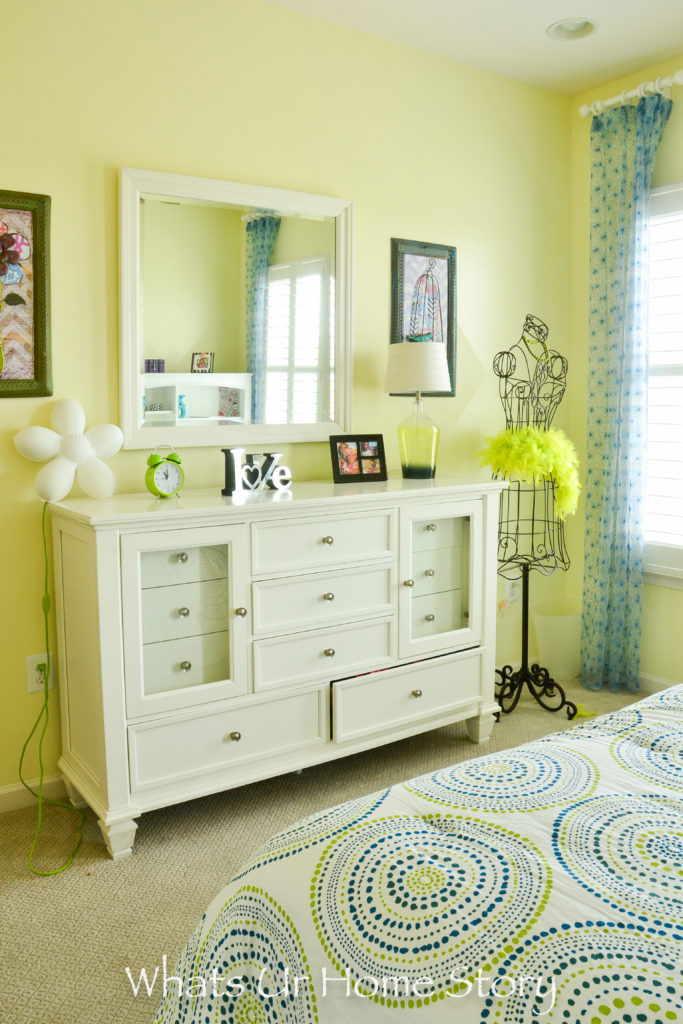 Here is another cool and warm color palette bedroom.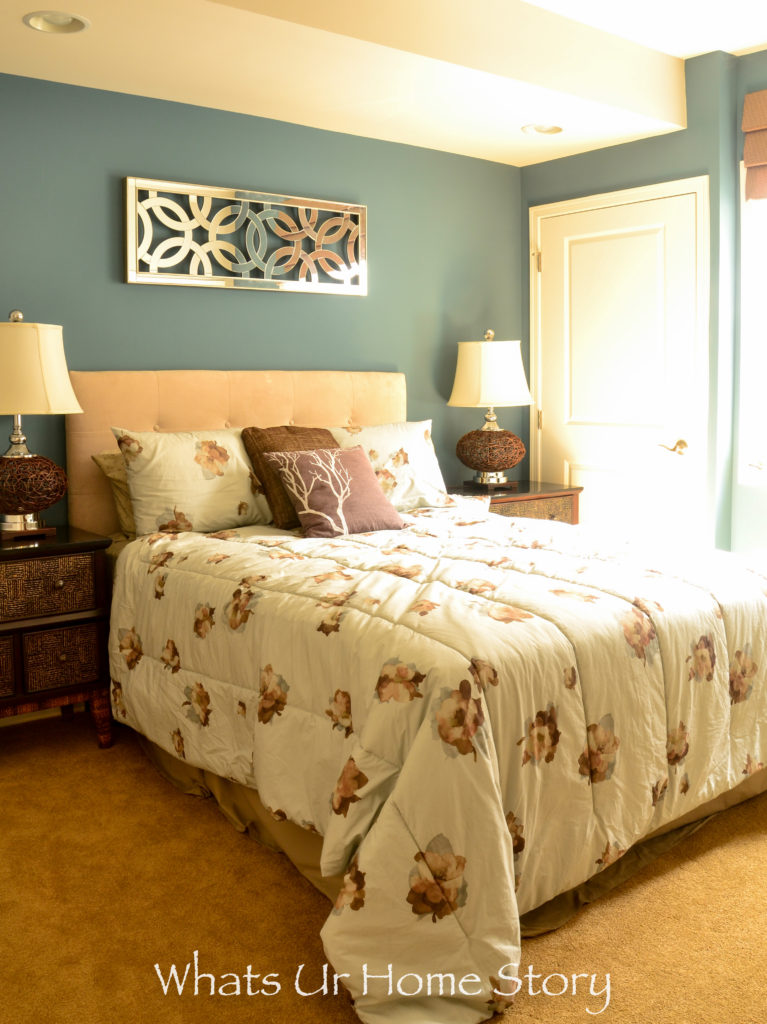 The home owners' love of peacock is seen in this beautiful peacock plate that greets you as you walk down the stairs to the basement.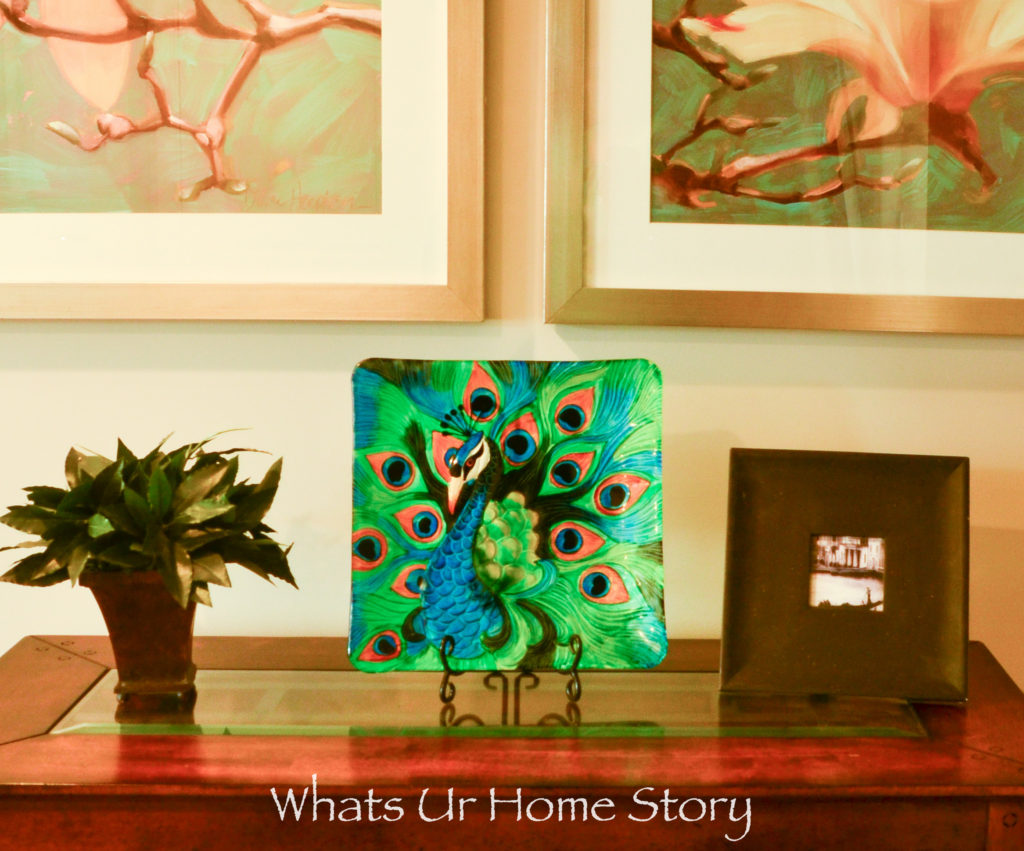 The rec room is large and spacious sporting a pool table,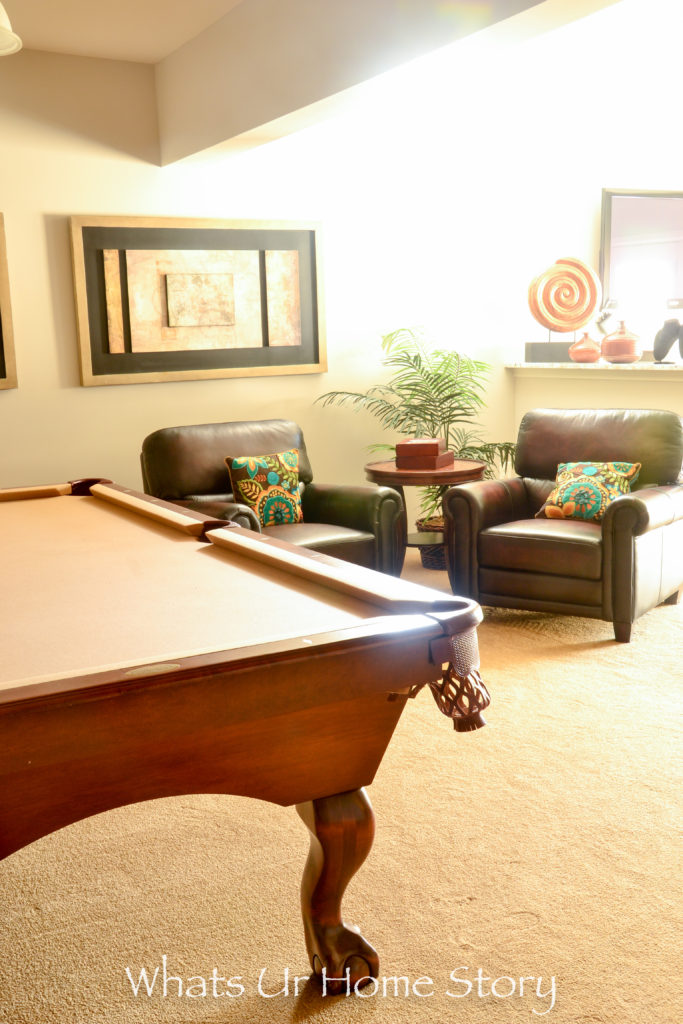 a wet bar,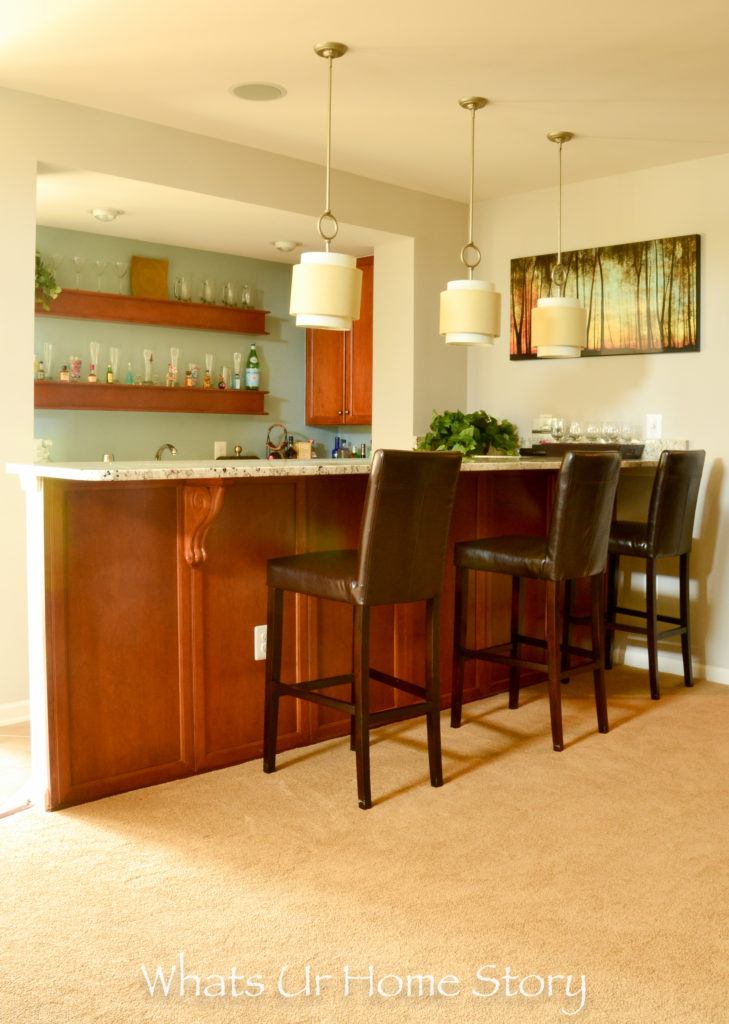 and a separate home theater.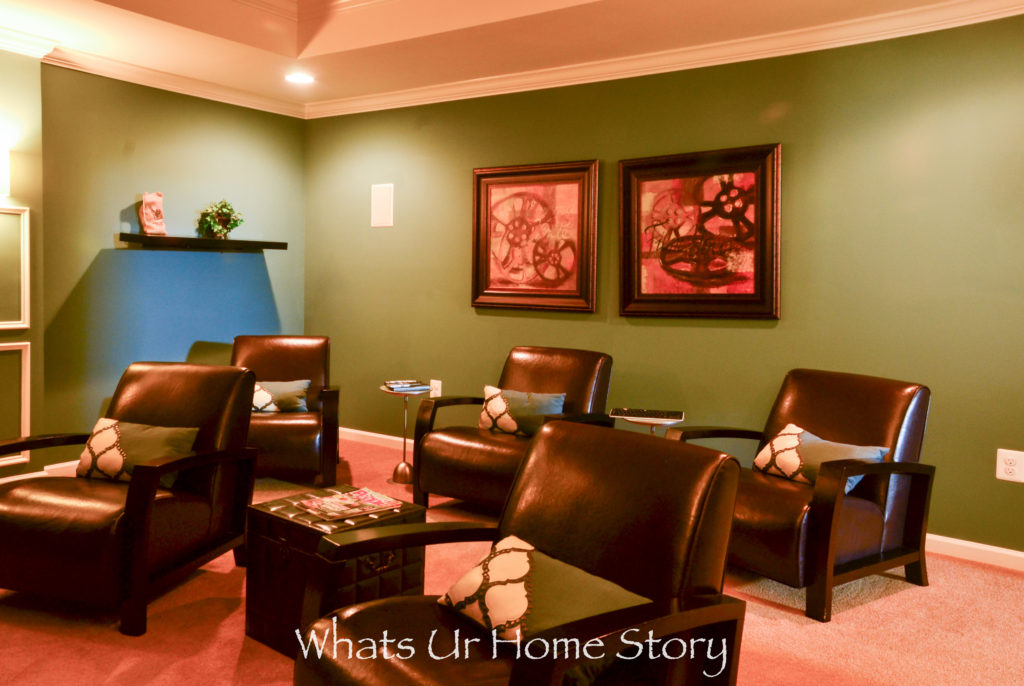 What more do you want to throw a party!
Again a very special thanks to my dear friends for sharing their beautiful home with us. If you would like to share pictures of your home or projects please email them to me at [email protected].