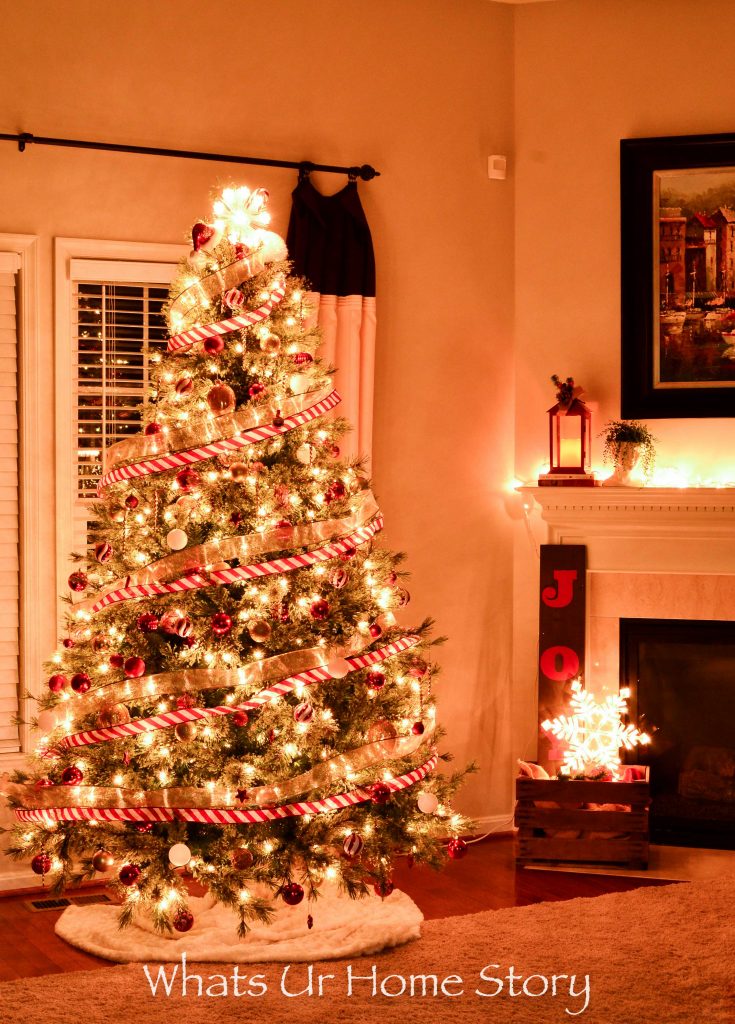 Ho ho ho! Merry Christmas! It has been a while since I popped in here to say hello, I know. What can I say life has been kinda crazy. My day job has been very demanding lately and as we speak I am cramming for a certification that I need to take before the year is up. So home projects have taken a back seat.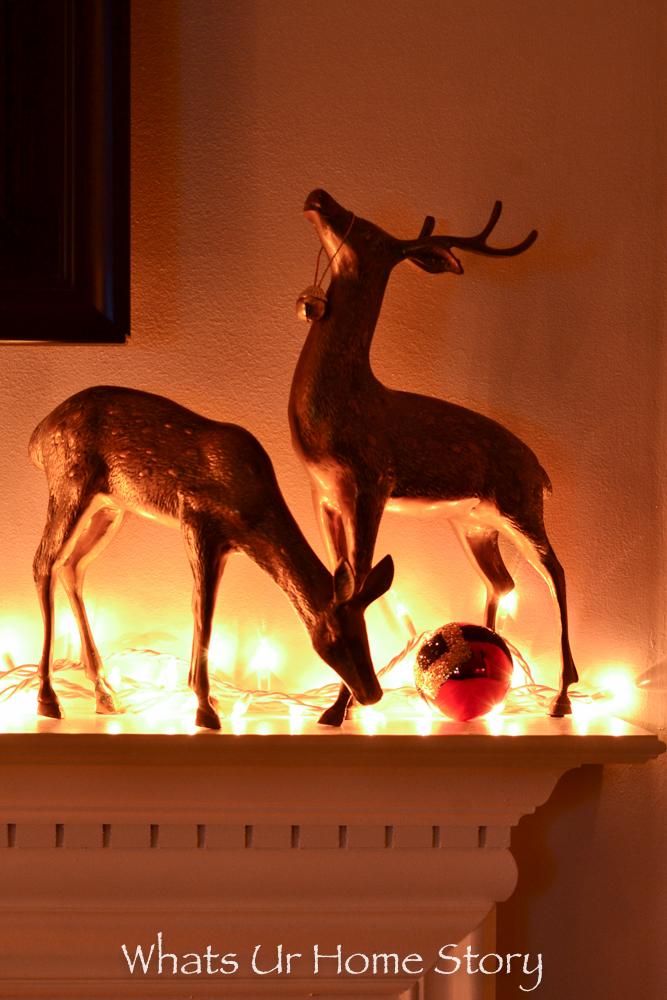 Add to that I'm going through an "introvert" phrase where I am happy in my cocoon and do not want to look outside and holler at the world sharing details of my life. Does that ever happen to you? How long does it last? I'm hoping it is something to do with me turning the big 40 soon.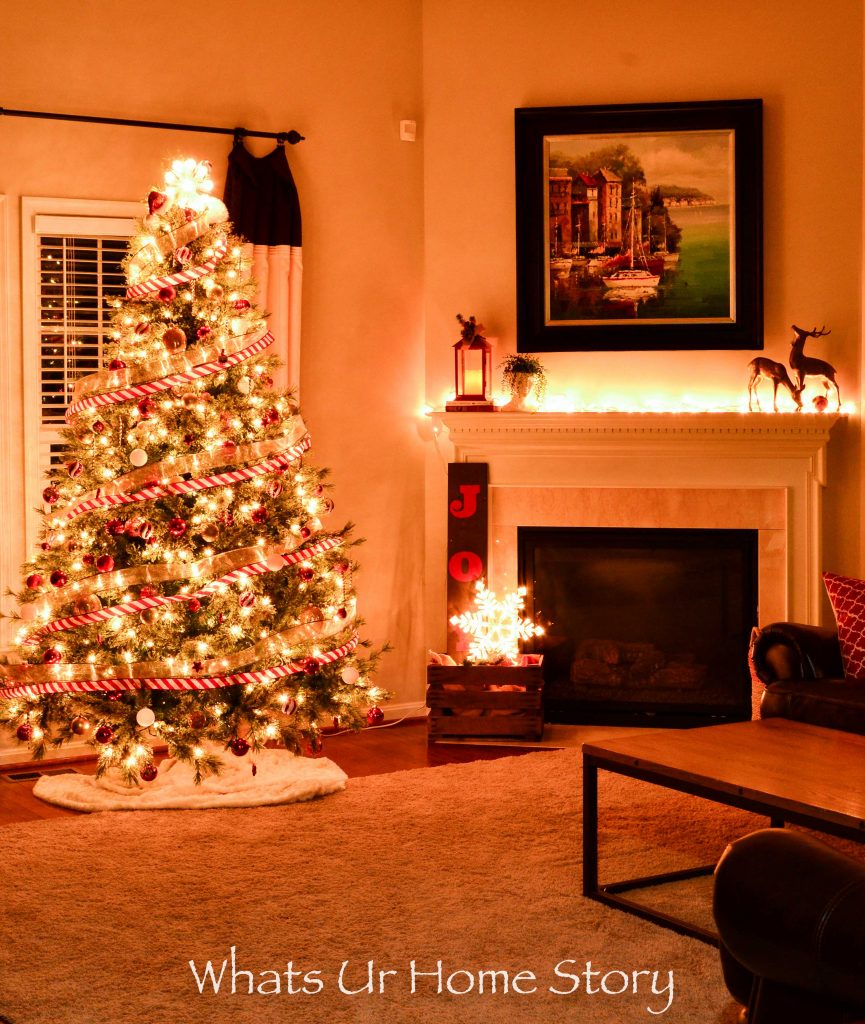 The side effect though of this phase is whatever projects I end up doing the excitement to share it with everyone is not there. I sit on it, mull over it, and then just get plain old lazy. That's what happened to our Christmas decor. For once I kept my promise from last year of not procrastinating till the last minute. Actually it wasn't me who did the decorating this year that could be one major reason it was done ahead of time :). The kids did it, in fact monkey #2 was totally in charge. And our red, white, and gold candy cane striped Christmas tree was up the day before Thanksgiving! That hasn't happened in many years!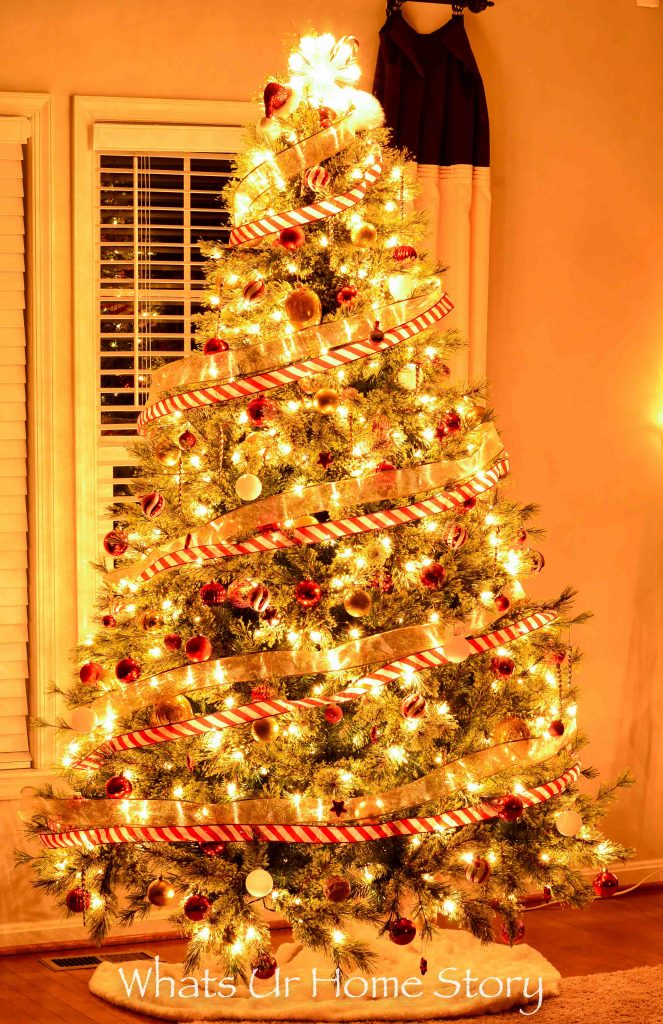 We kept both the tree and mantel simple this year. The kiddo wanted a clean generic ornament look as she was planning on decorating the kids tree with all our handmade ornaments which never happened. The only special one this year apart from my grandma ornament is this red telephone booth Christmas ornament, a souvenir from our UK trip in the summer.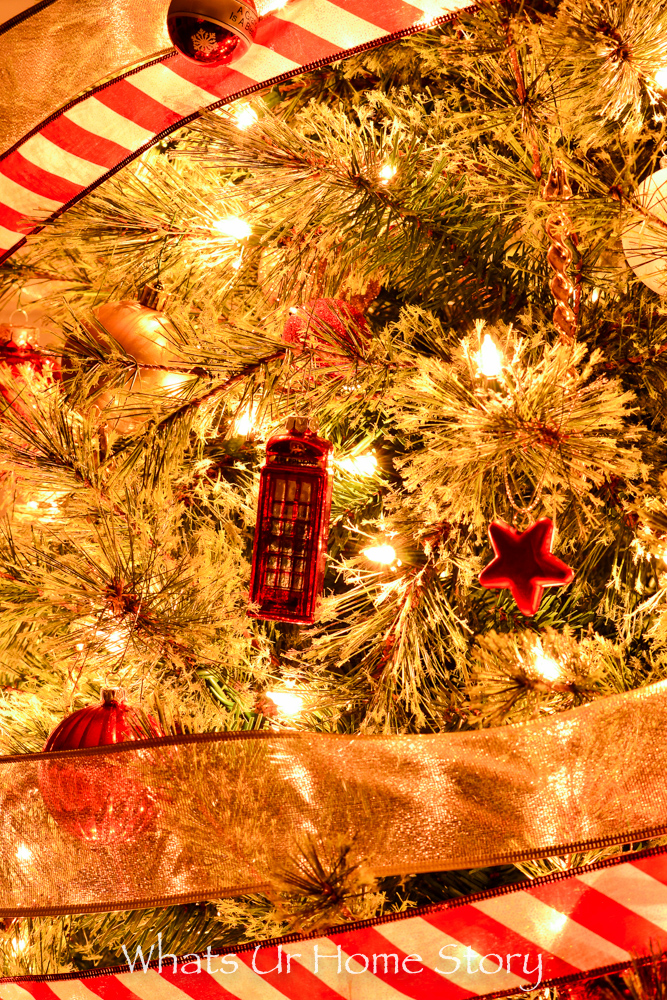 Under the mantel in an old wood crate sits my DIY JOY sign with a large $5 snow flake light from Walmart.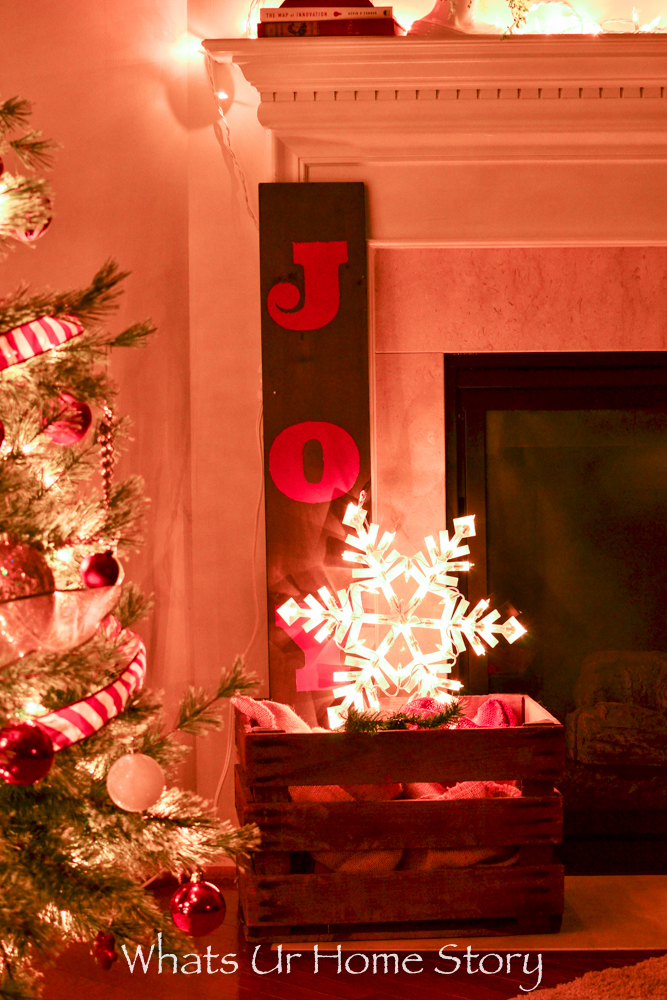 For the first time ever we have lighted tree topper, a snowflake. A Santa hat, candy cane, and snowball picks add more body to the tree topper.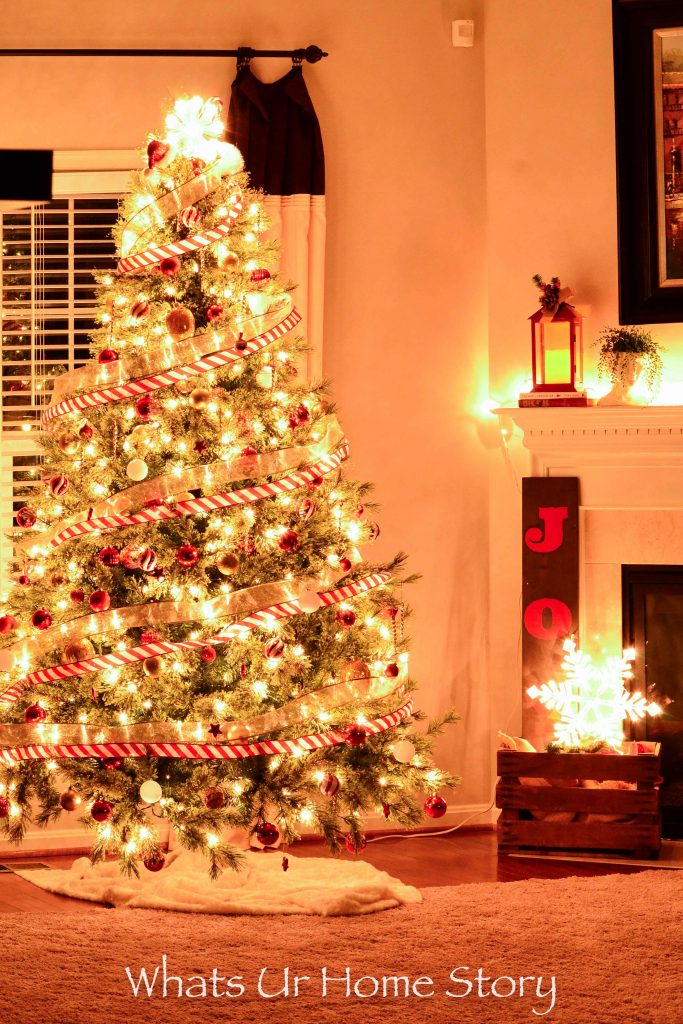 The kiddo was very particular that I do not "mommyfy" the tree. Had to tap into every power of mommy strength to not rearrange the ornaments or tweak the ribbon a little. Ok I might have tweaked the ribbon in a couple of places but that tree is totally their hard work.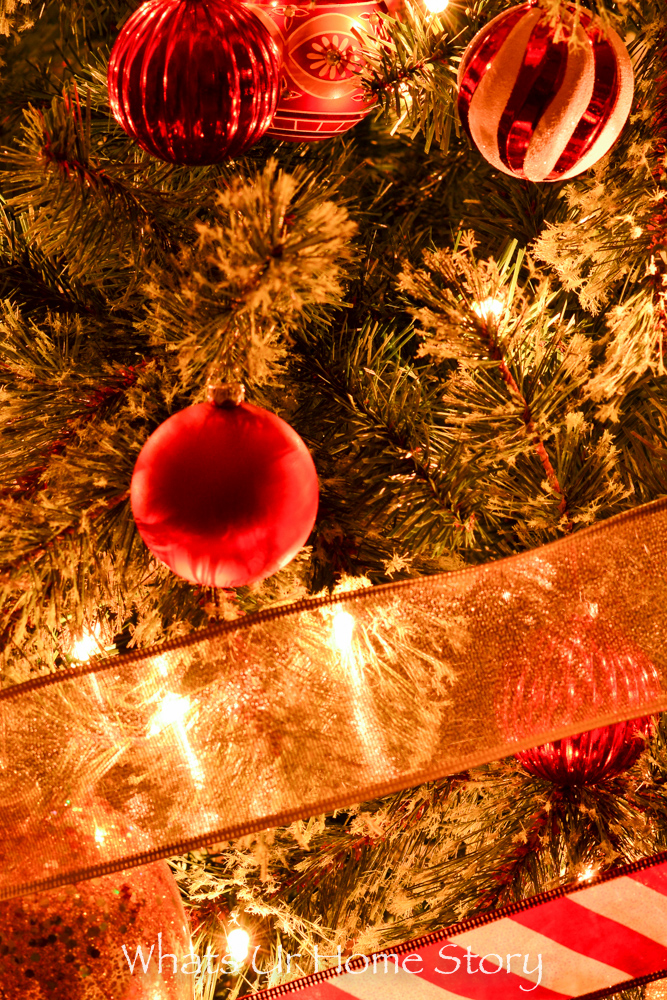 Outdoors too monkey#2 diligently hung the lights, everyone of those strands. As I was editing the pics I realized that some of the lights have gone out. It has been too cold to go out and fix it and retake the pics. So these are the ones that is gonna go on the blog. Like they say, keeping it real, right?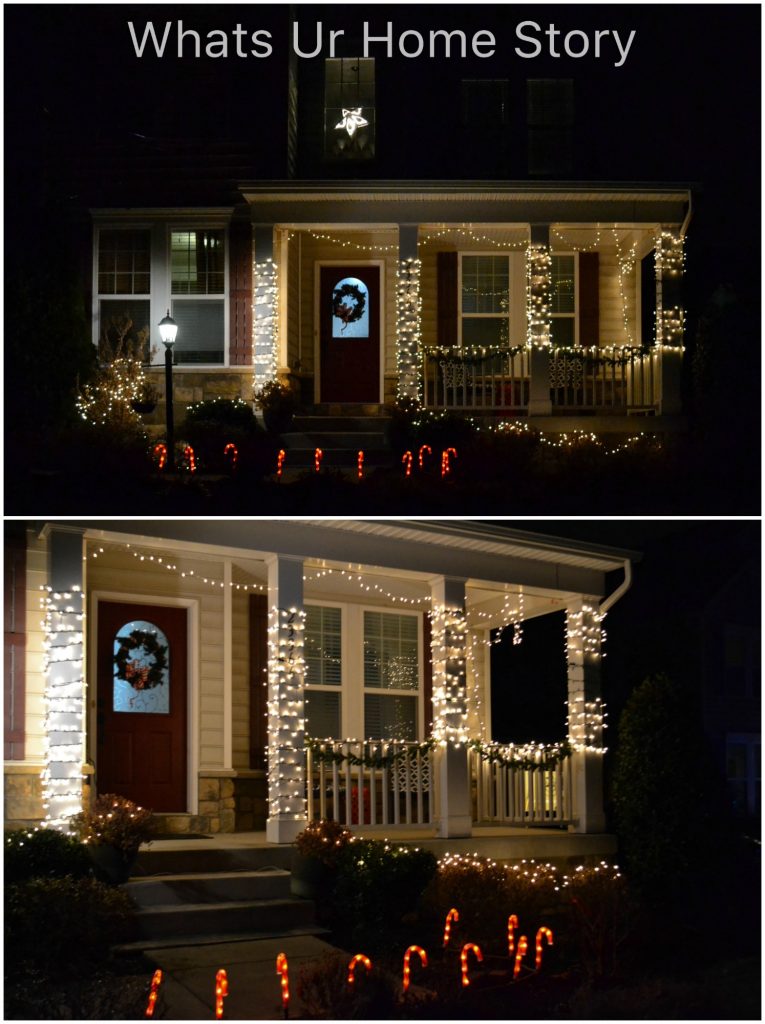 How is your holiday prep going? Hope you all have a great time celebrating with friends and family. Merry Christmas and a Happy New Year!