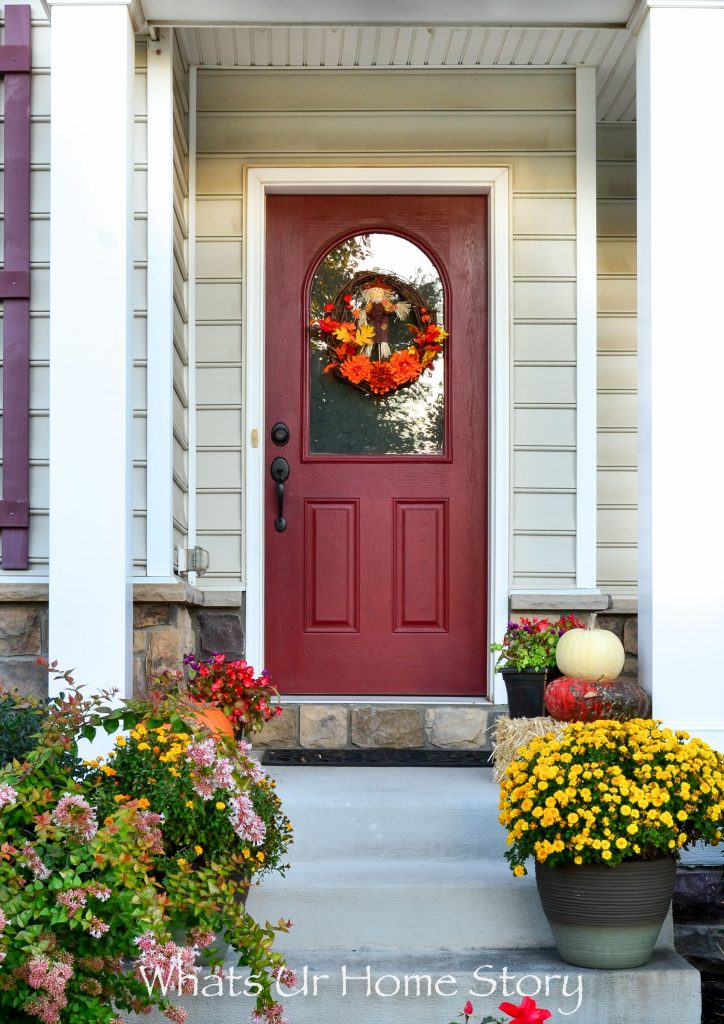 Hope you all are having a fun Fall! Can't believe October is over already. I'm going through a phase where decorating for the seasons is not as much fun as it used to be. Because of that I now keep my inside decor to as neutral and non season specific as I can changing up only a few things on the front porch seasonally. This way I don't have to haul all the seasonal stuff in and out of the basement. Hey, who doesn't like less work and more time to spend with the family? I've also noticed that I spend hardly anything for home decor stuff now that I don't feel the constant need to update my home decor.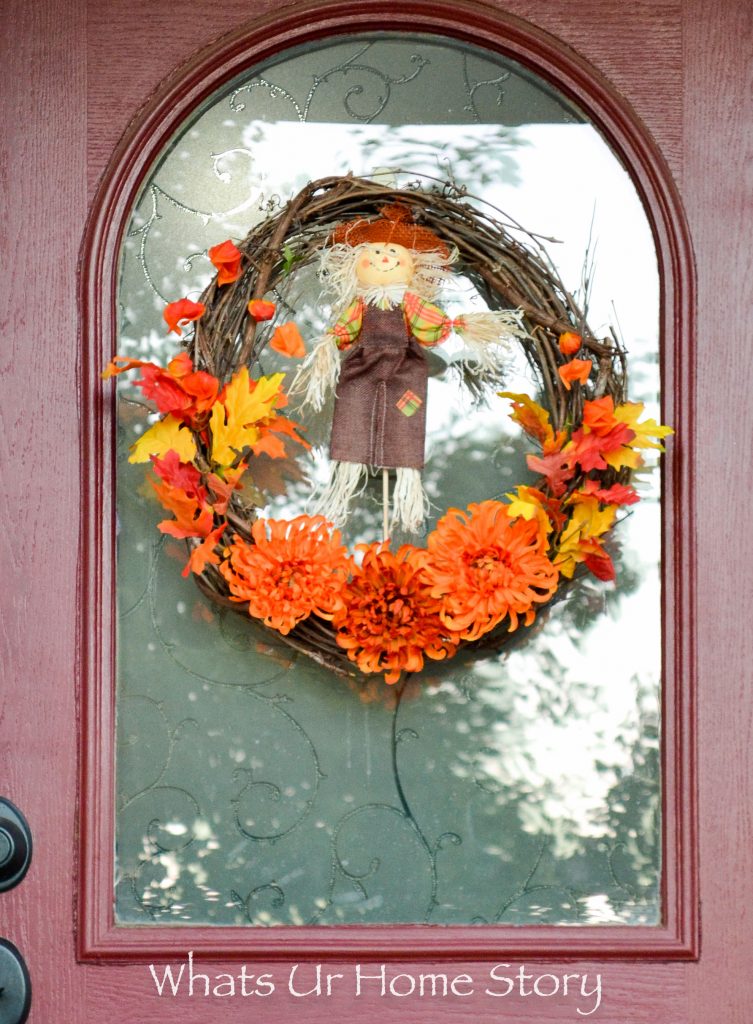 Our only DIY addition to our Fall porch this year is this scarecrow Fall wreath. I tell ya this is the simplest one yet. I know, I say that with literally every wreath I make especially the ones where I reuse my grapevine wreath form. But really it cannot get any simpler than this. To make this simple Fall wreath DIY you need;
Materials
Grapevine wreath form
Scarecrow pick – $0.99 at Walmart
Large spider mum clip on decor- $0.99 each at Walmart
1 spring of silk Fall leaves- $0.99 at Walmart
Wire cutter
Hot glue gun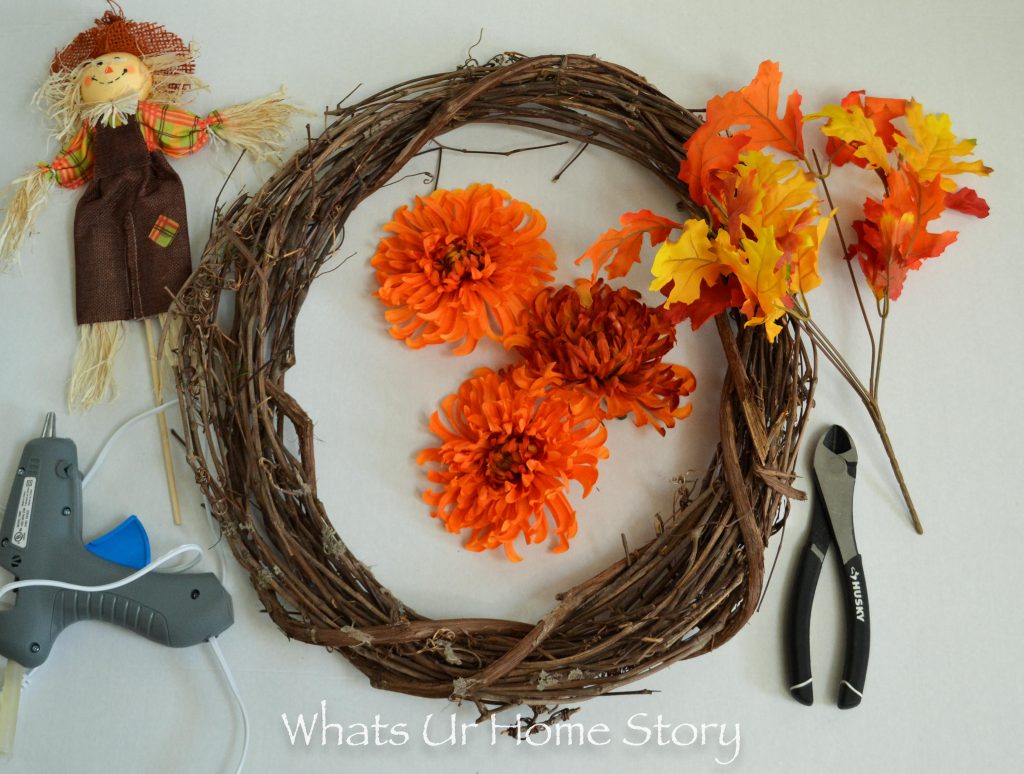 Tutorial
Insert the bottom of the scarecrow pick into the bottom center of the wreath form
Hot glue the bottom end of the pick and the scarecrow's hat to the bottom and top of the frame respectively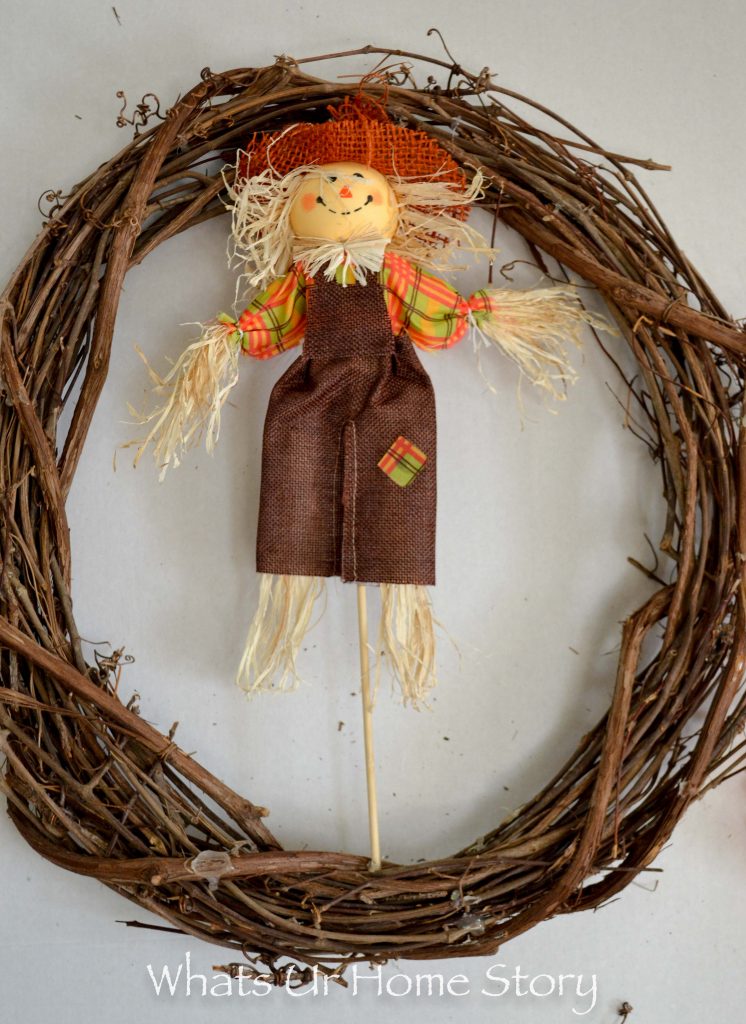 Clip the mums to the bottom of the frame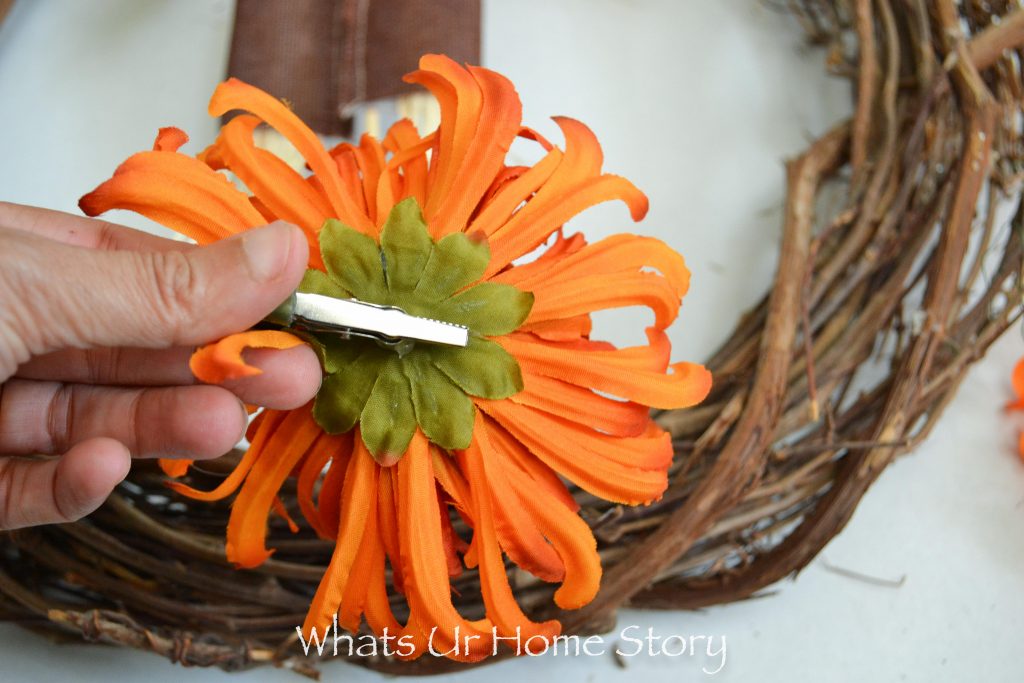 Using the wire cutter cut the Fall leaves to size and insert into the frame on either ends next to the flowers
I felt that the wreath needed a little something more and ended up also using an Fall silk stem that I have used here.
That's it!
Under $5 and 5 minutes! I told you this is the simplest Fall wreath DIY there is!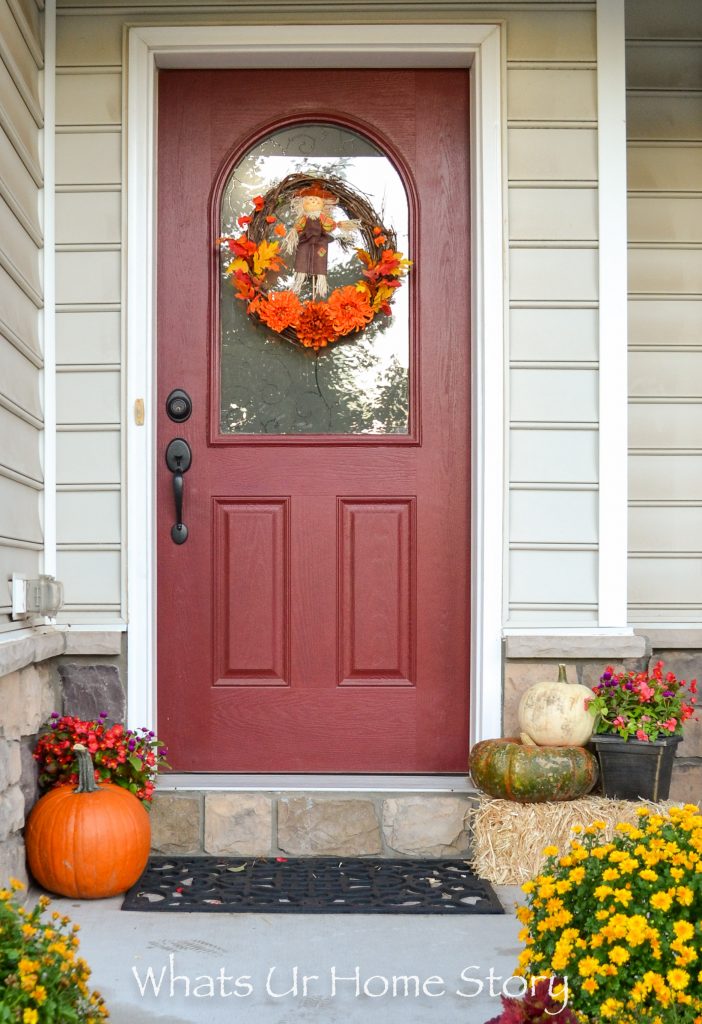 I had dragged my feet on sharing this posting thinking that the kids will be done with their pumpkins but my little procrastinators are cutting it close this year. Hopefully I can add some of the pumpkin pictures to the post in the morning.