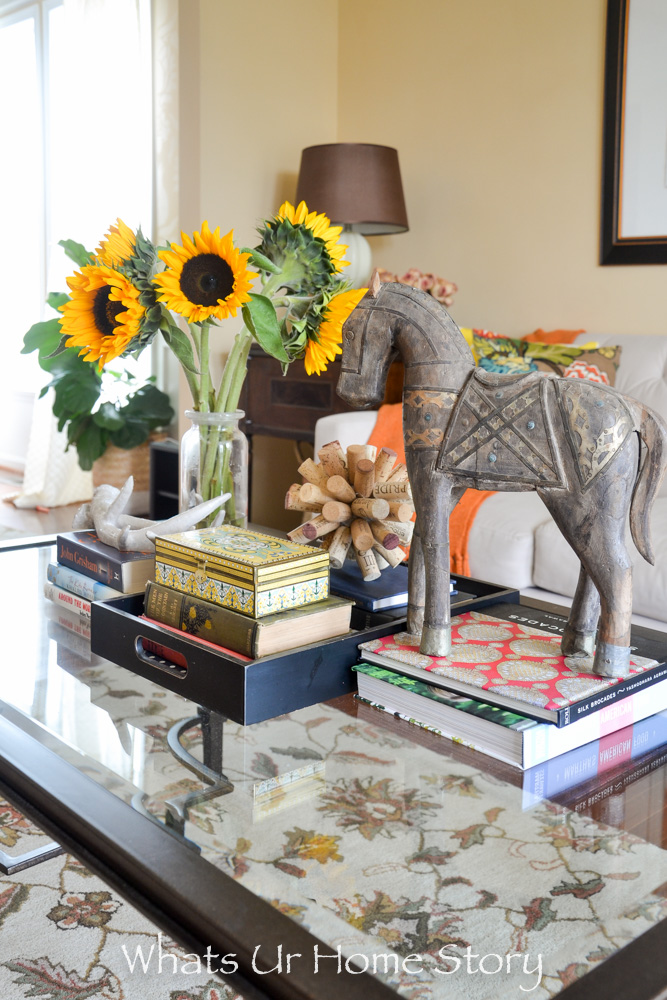 Would you believe that it's been so busy around here that I haven't had the time to decorate! With all that rain last week we haven't even got the pumpkins for the porch.  So this Fall we are keeping it simple, just adding touches here and there around the house, mostly relying on natural elements to bring in the color.
Ready to peek inside my Hydrangea wreath adorned front door?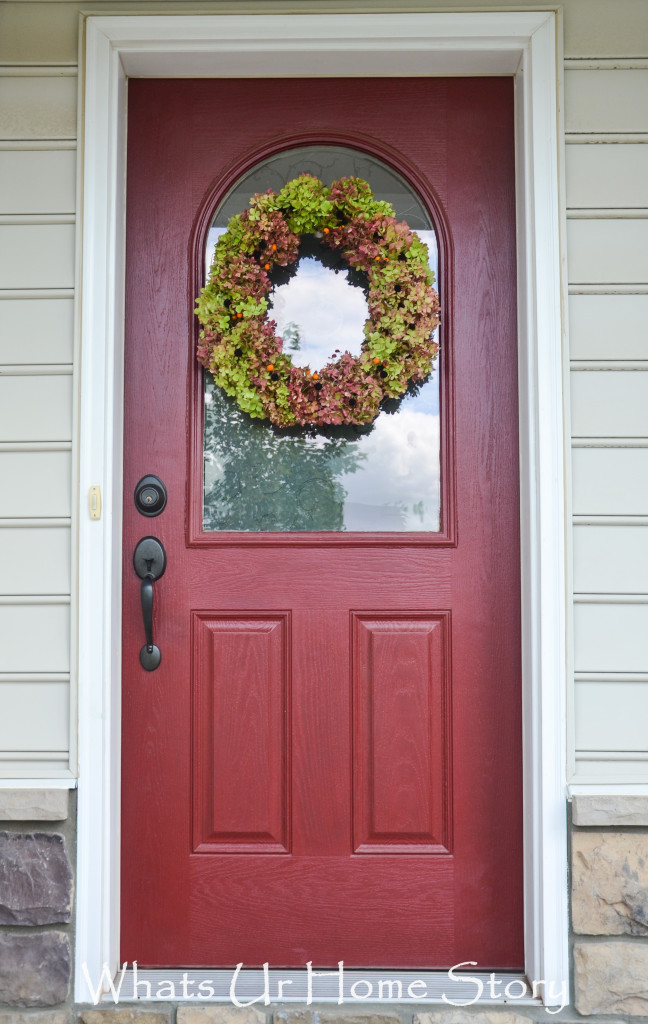 In the living room we did a little switch up with the pillows and brought in the Gingkoes from the guest bedroom. Sunflowers add much needed Fall cheer to the space.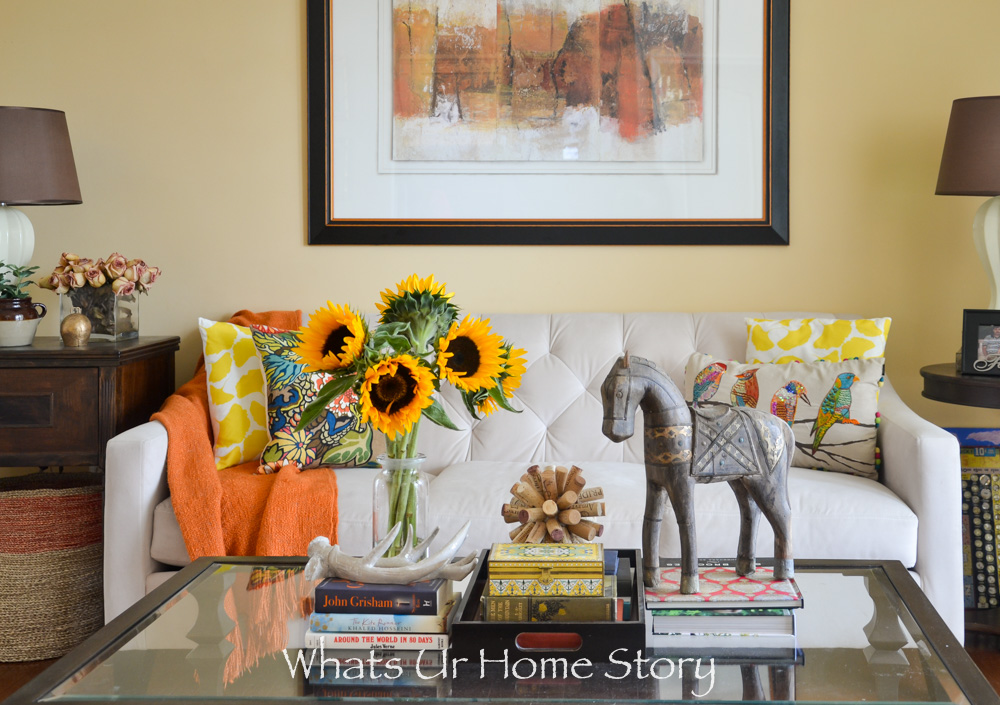 A pumpkin and hydrangea centerpiece on the family room coffee table.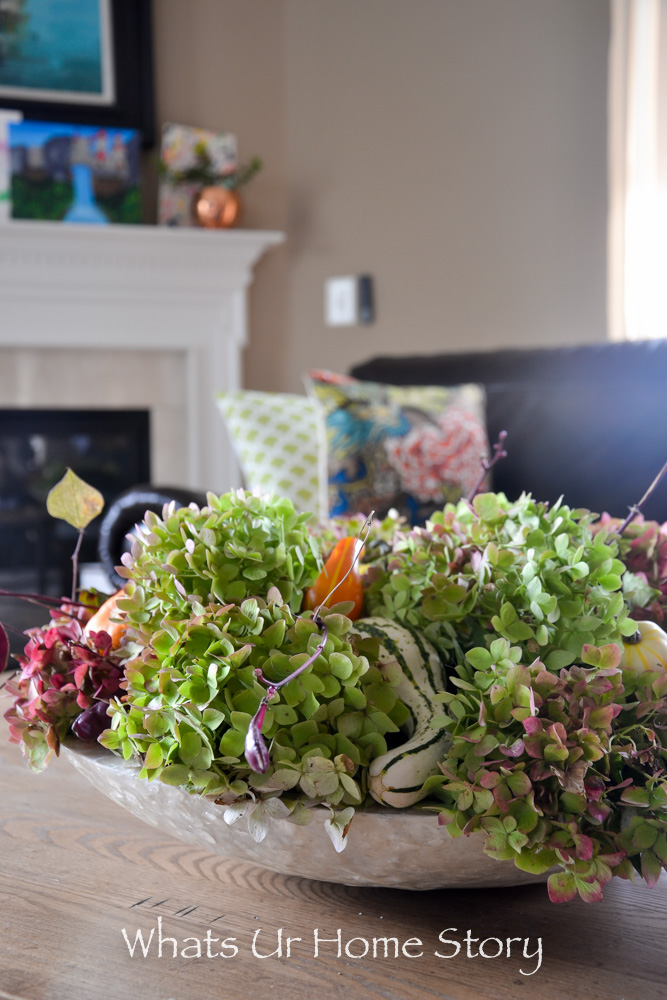 Much like the hydrangea wreath I made this centerpiece with what I could find in my garden and some real and fake mini  pumpkins and gourds.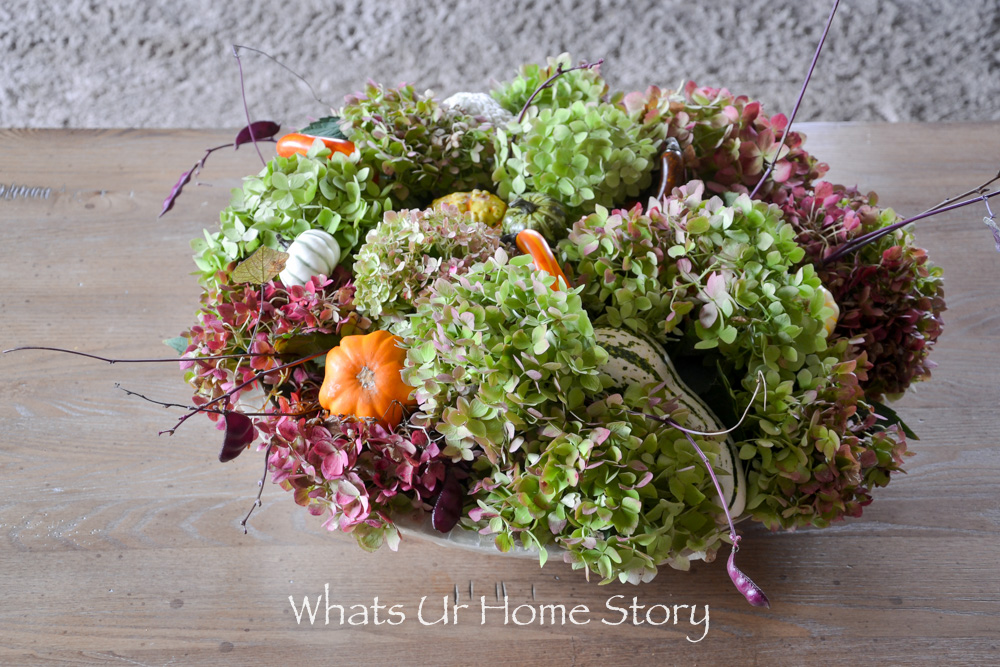 The mantel is going through a transition period as we've got some big plans for changing the artwork. So no zoomed out shots.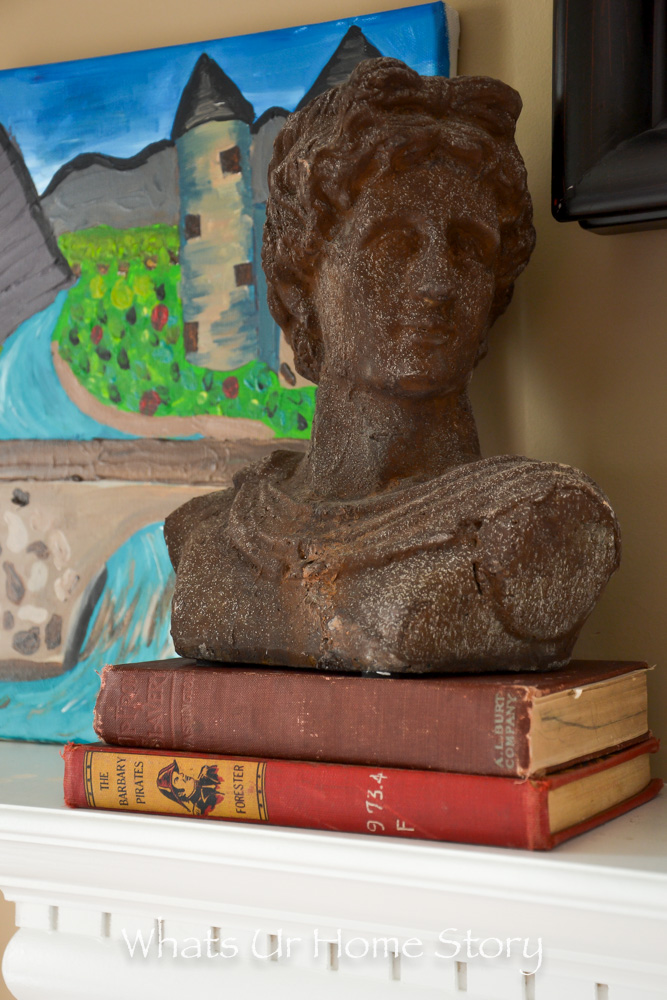 On the floating shelves a touch of Fall….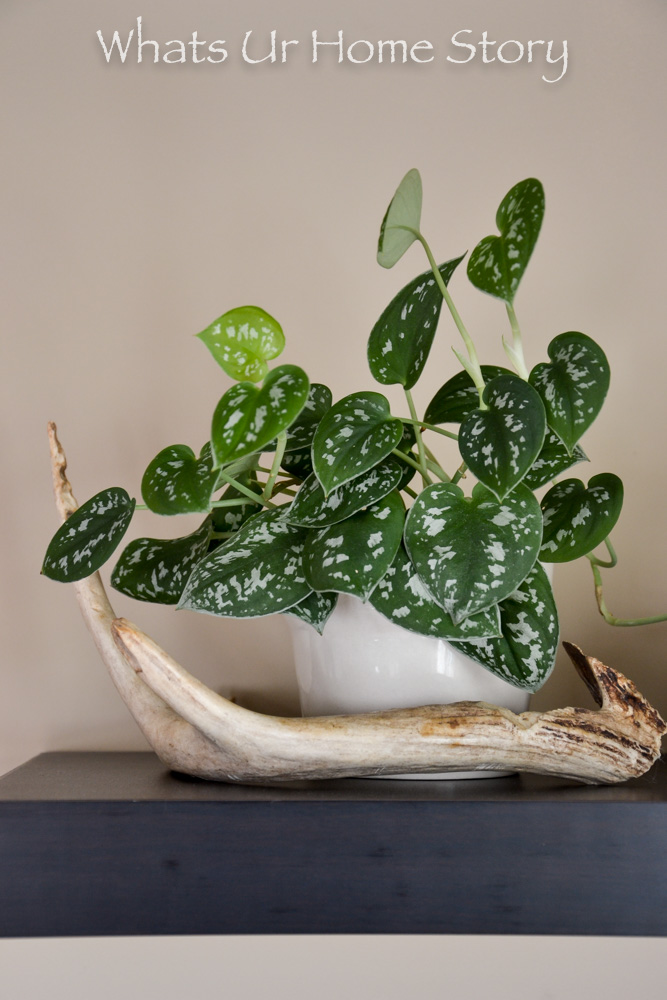 A streak of Orange by the fireplace. As they say it is all in the details, right?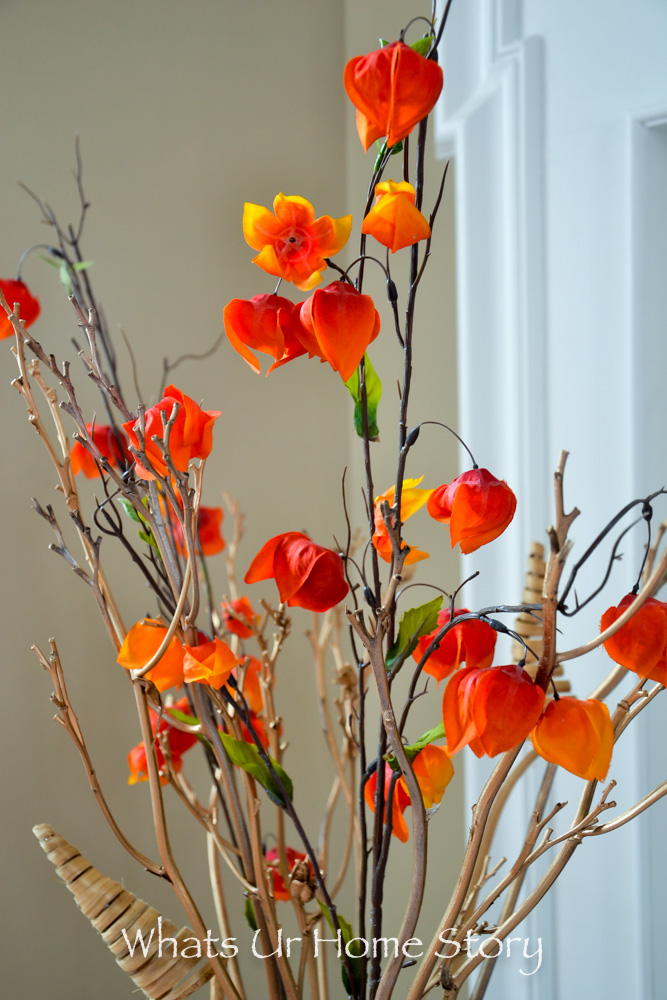 My favorites are the no cost hydrangea and pumpkin centerpiece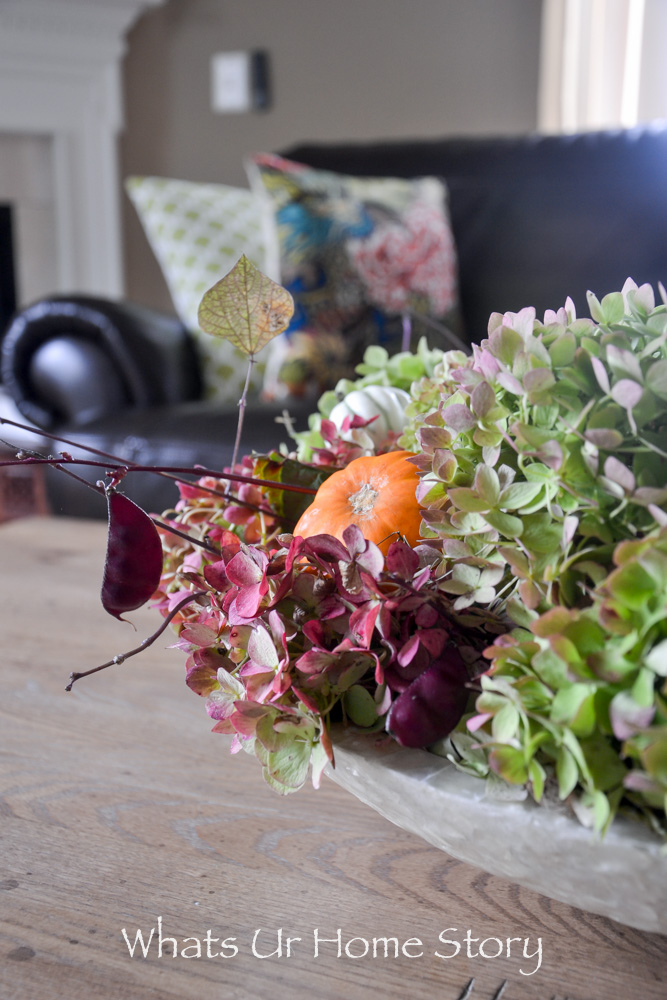 and the sunflowers in the living room.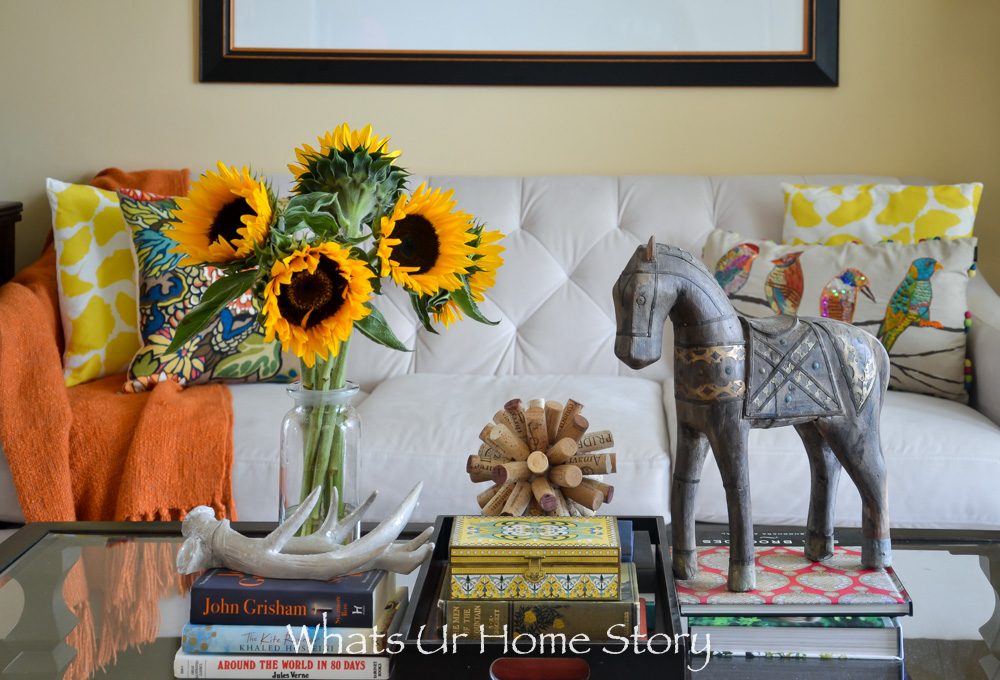 How do you decorate for Fall? Have the leaves started changing color in your neck of the woods yet? Did you visit the other homes on the Fall 2015 Home Tour Blog Hop?
Thursday
Friday
Saturday
Sunday
Monday