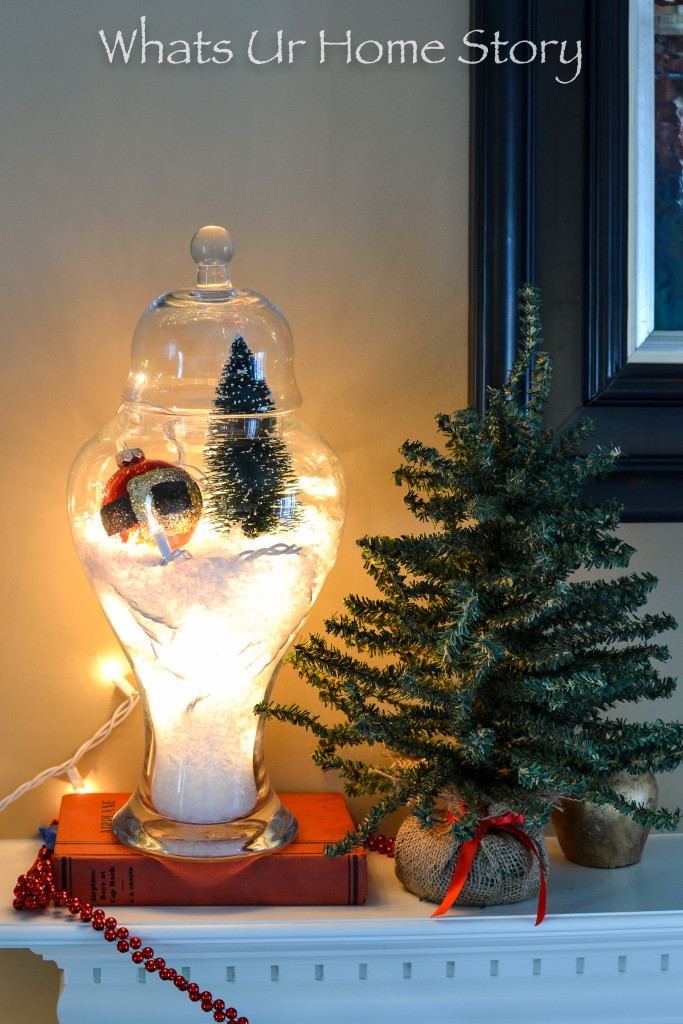 Y'all know I love a good terrarium and if it comes in an apothecary jar, it is a match made in heaven ♥♥♥! For the past year my apothecary jar, which started out as a moss terrarium 3 years ago, has been languishing in the basement. Add to it some fake snow, Christmas lights, and holiday scenery you have a winner!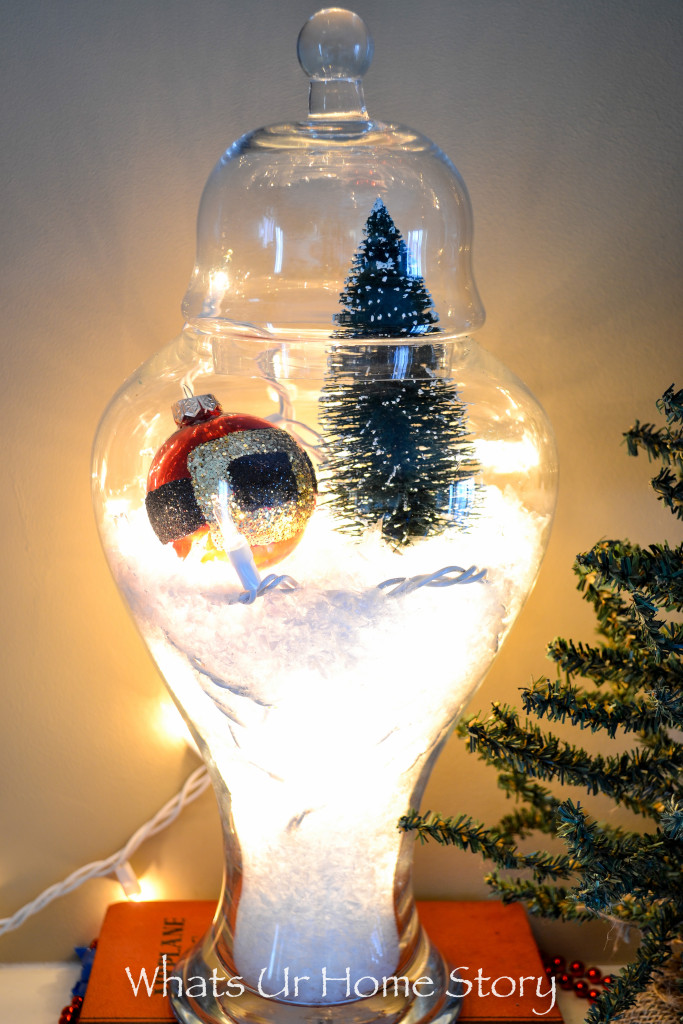 Actually, I can't take credit for the idea. I came across it on the Pink Pistachio blog and it was love at first sight. I had already tried Christmas lights in a pear vase in 2013,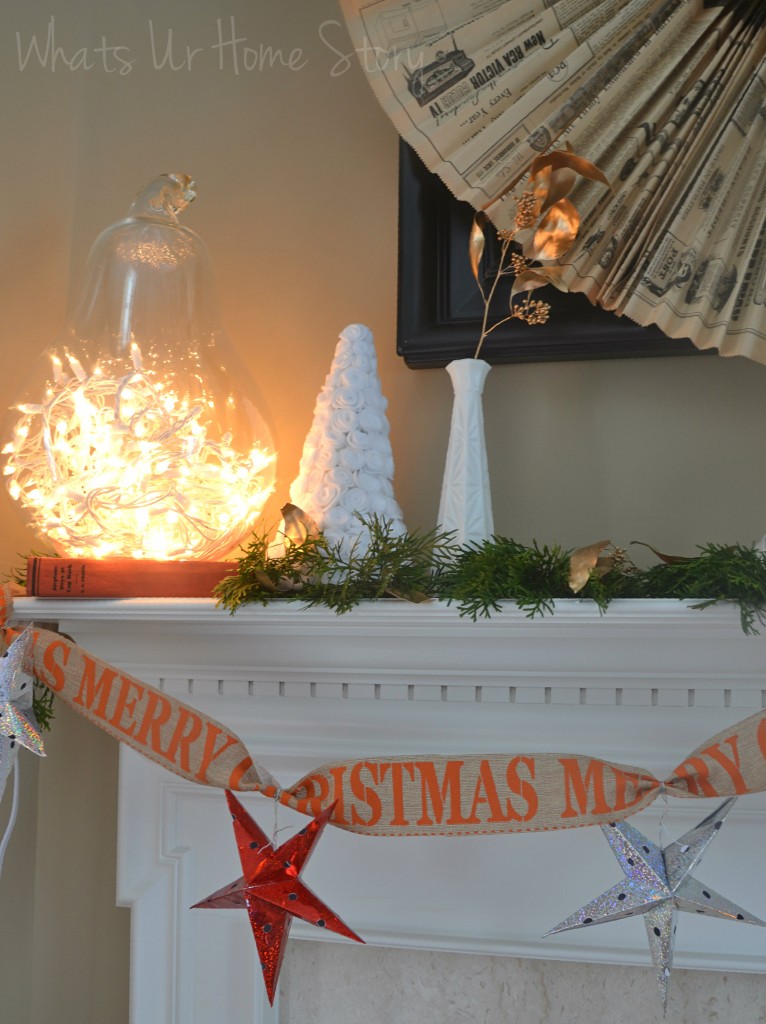 so I thought why not! The apothecary jar too has seen its fair share of Christmas decorating so it was time for something new.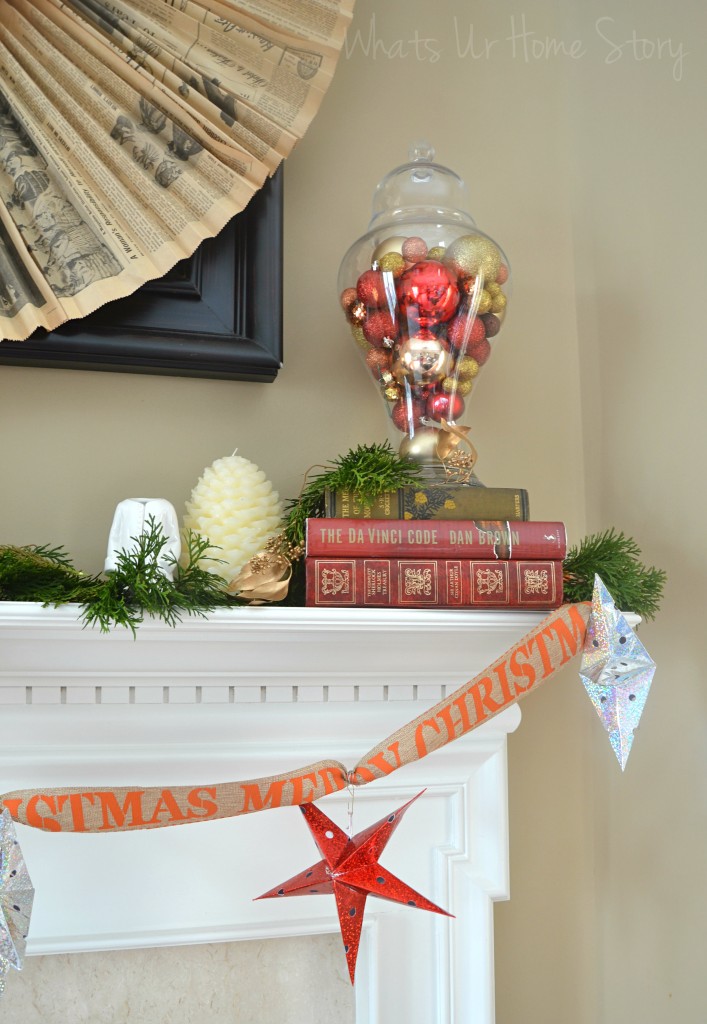 Would you believe me if I say that the toughest part of making this was to decide what to put inside? Seriously, it is that easy!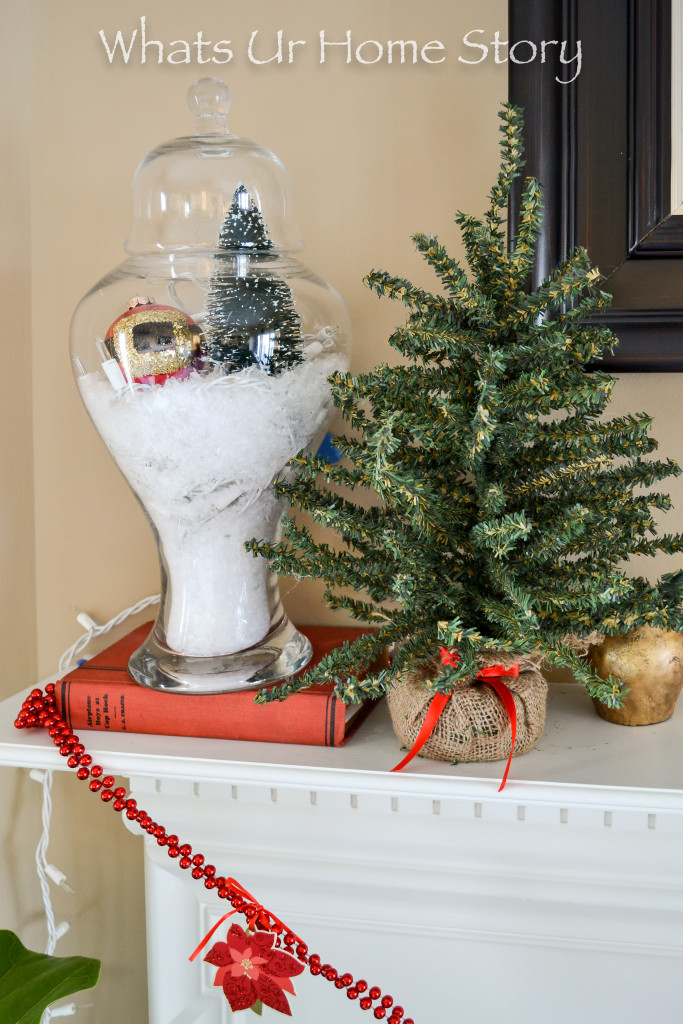 Materials
Apothecary jar
Fake Snow
Figurines (in my case a glitter Santa Belt ornament that I made last year and a fake fir)
White Lights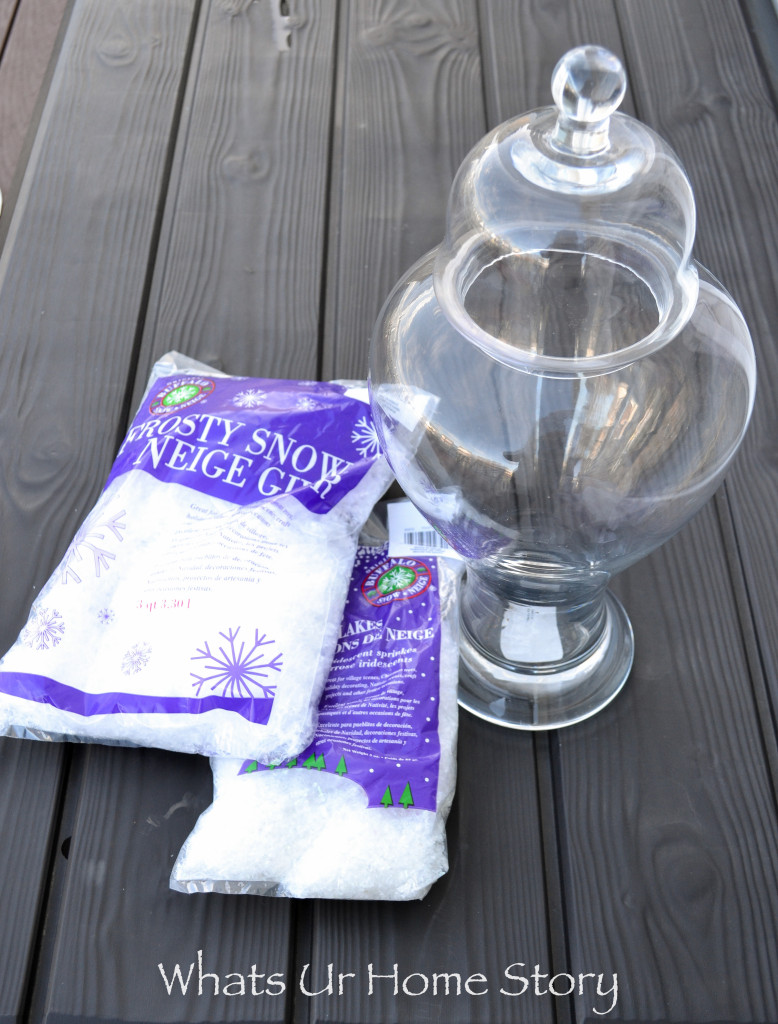 Instructions on How to Make a Snow Globe Terrarium
Clean the apothecary jar with a glass cleaner both inside and outside.
Add fake snow to about 1/3 of the height of the jar.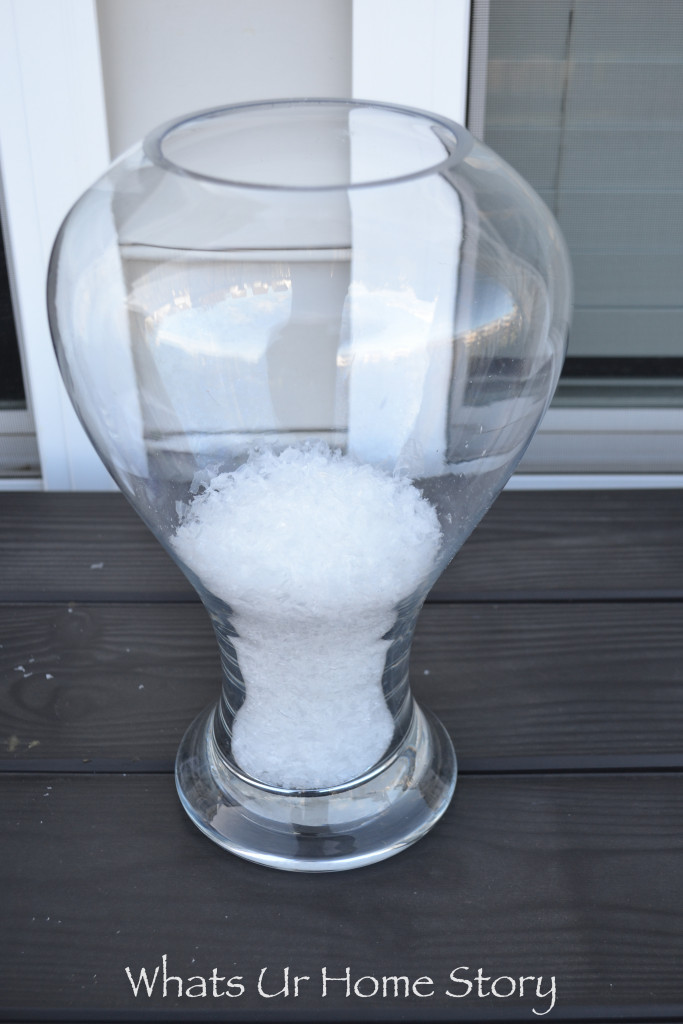 Add in the Christmas lights. You might need to push and squeeze the wires in to fit them in there. The aim is to get the lights to be as flat as possible.
Add more snow so that the lights are covered.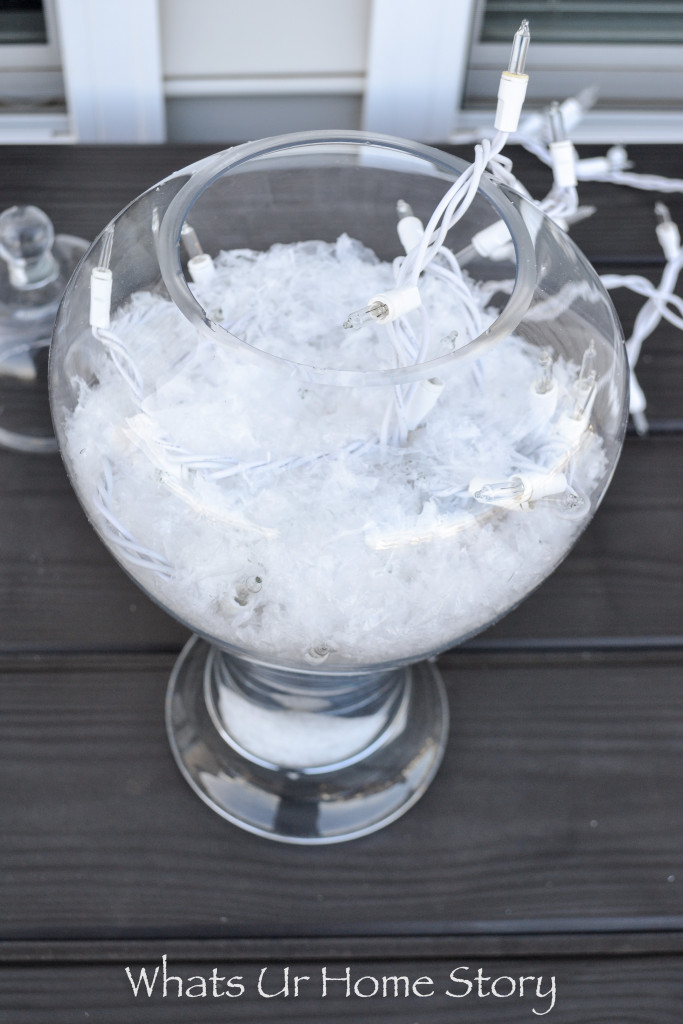 Make sure to leave some the lights out of the apothecary jar so you can hook up to the outlet. These will be at the back side for the jar, which you could tape to the jar with clear tape for a cleaner look.
Put the lid back on carefully. Do note that you won't be able to close the lid tightly as the extra lights will be hanging down at the back.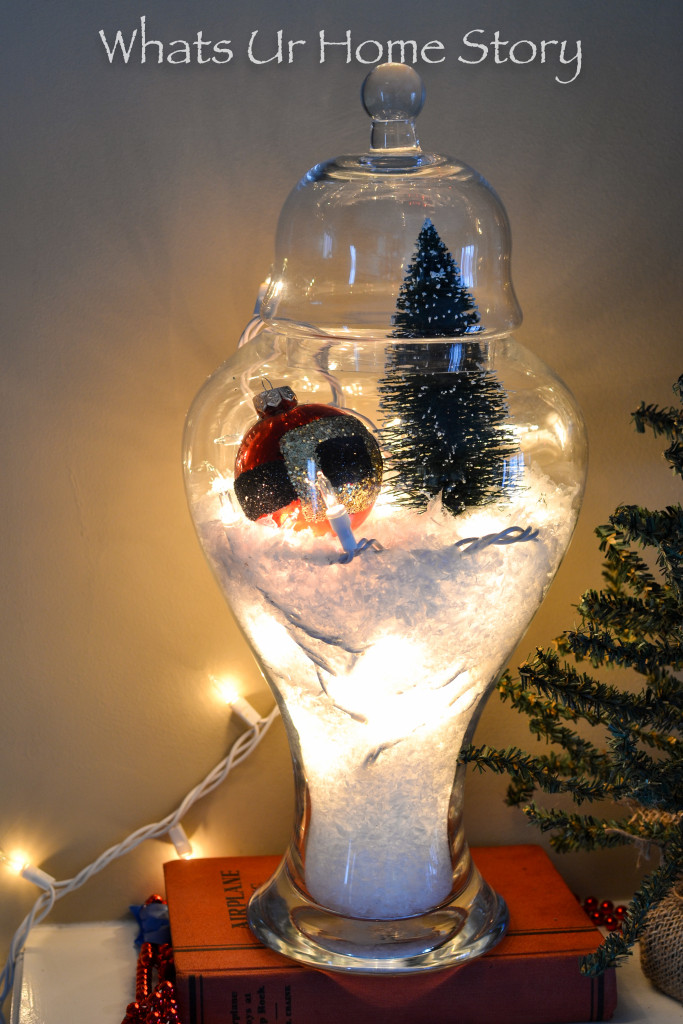 Plug the lights in and enjoy the warm holiday glow!
Really easy right?