Want to see what caught my eye this time? If you are new around here these window shopping posts are where I share all those pics I take on my phone while I shop, you know…the things that I would love to buy but unfortunately don't have the budget or space for. 🙁 Oh, yea I'm that crazy blog lady who takes pics at literally every store and even restaurant bathrooms (promise only when I see a mirror, light, or wall paper I like)! 😛
It's Christmas so naturally Christmas decor is what you see mostly these days at stores. As always Michaels blows me away with their take on Christmas. Metallic mini Christmas trees anyone?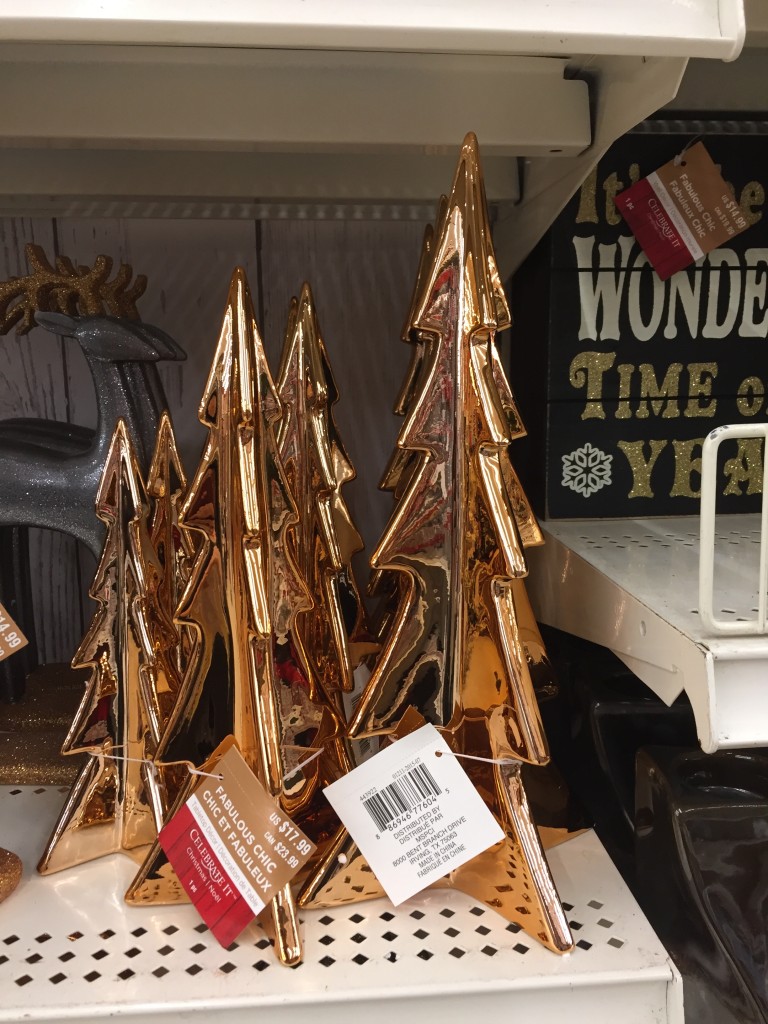 More bling in the form of pine cone wreath…..♥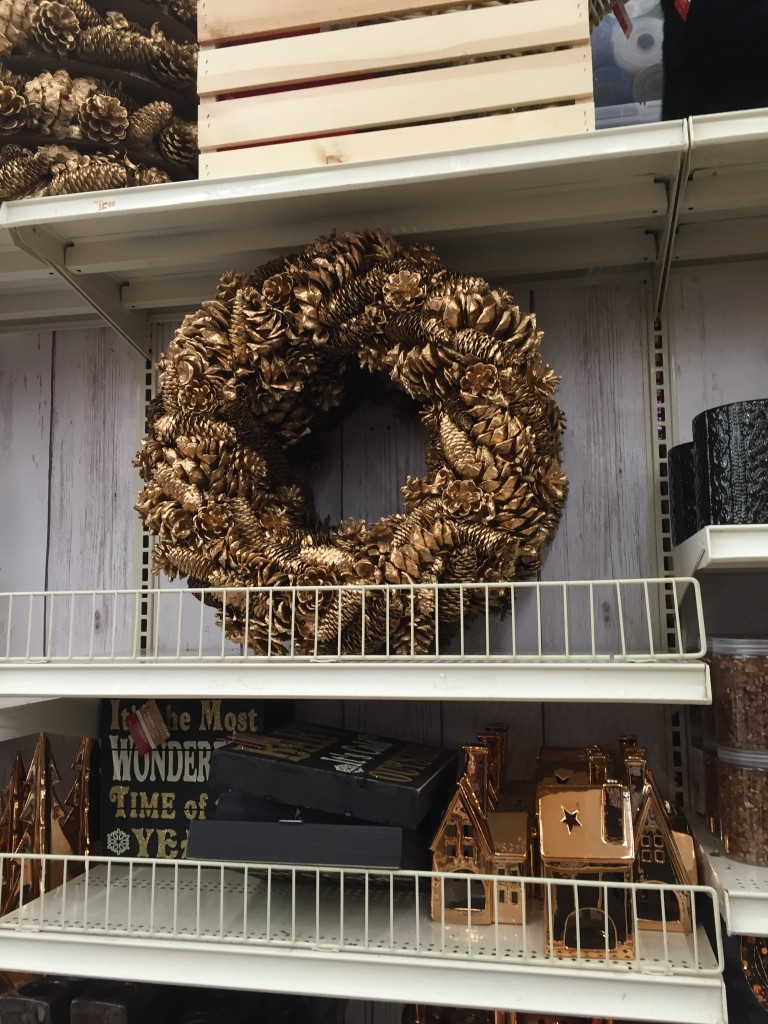 Actually their whole Gold and metallic aisle is beyond fabulous!
If you are more into the traditional red and green colors then you are going to love this burlap Christmas wreath.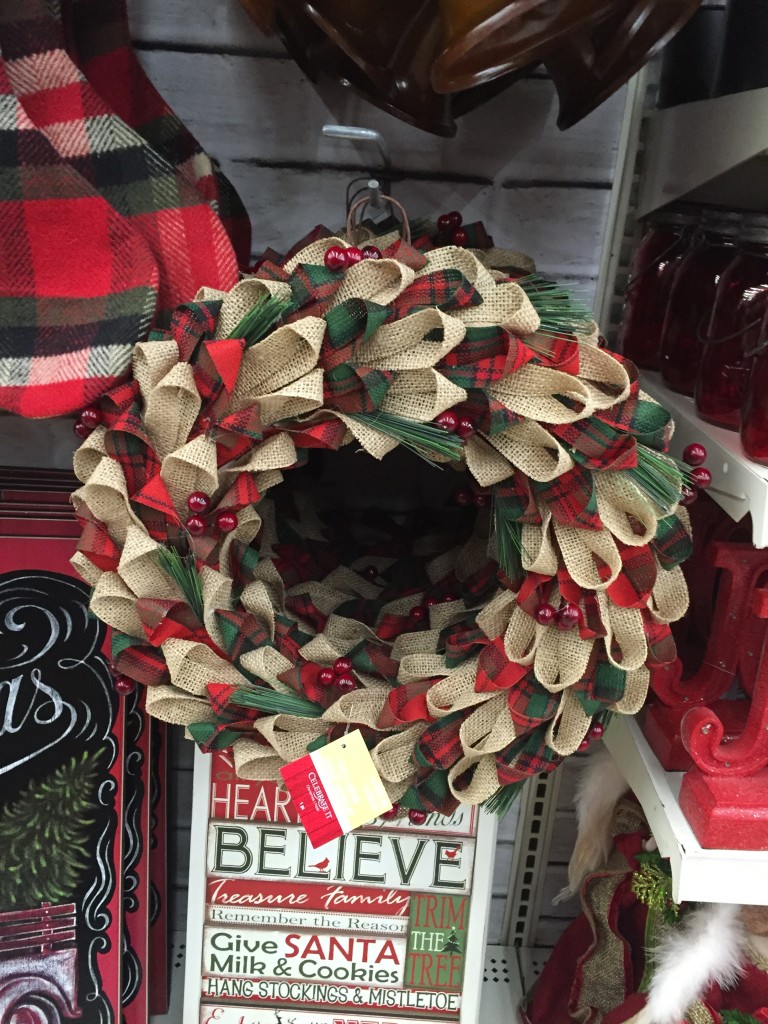 Doesn't it remind you of the one my friend made last year?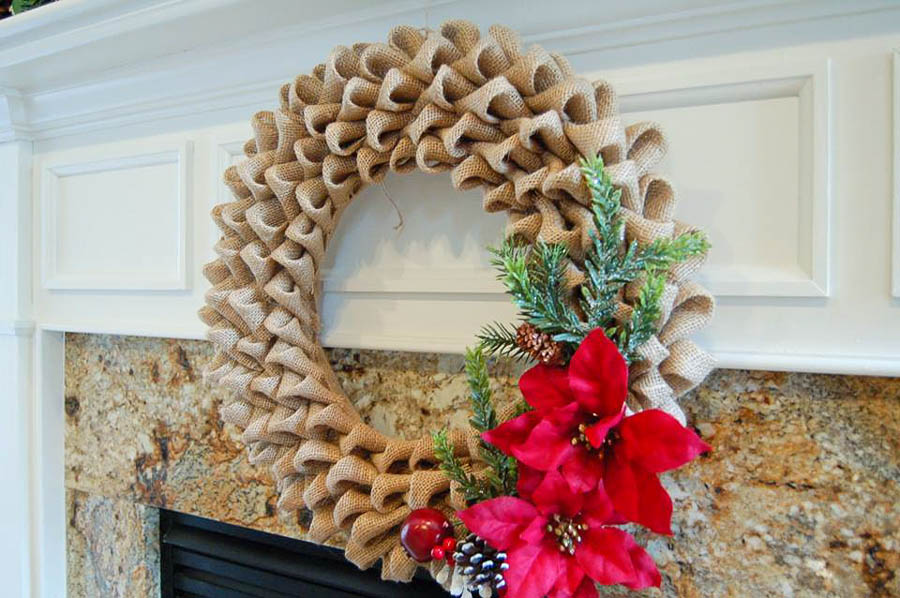 While I could go on and on about all the pretty holiday decor something else did catch my eye at the Hallmark store. A little bit snarky but hey I do feel like saying this out loud a lot of days. 🙂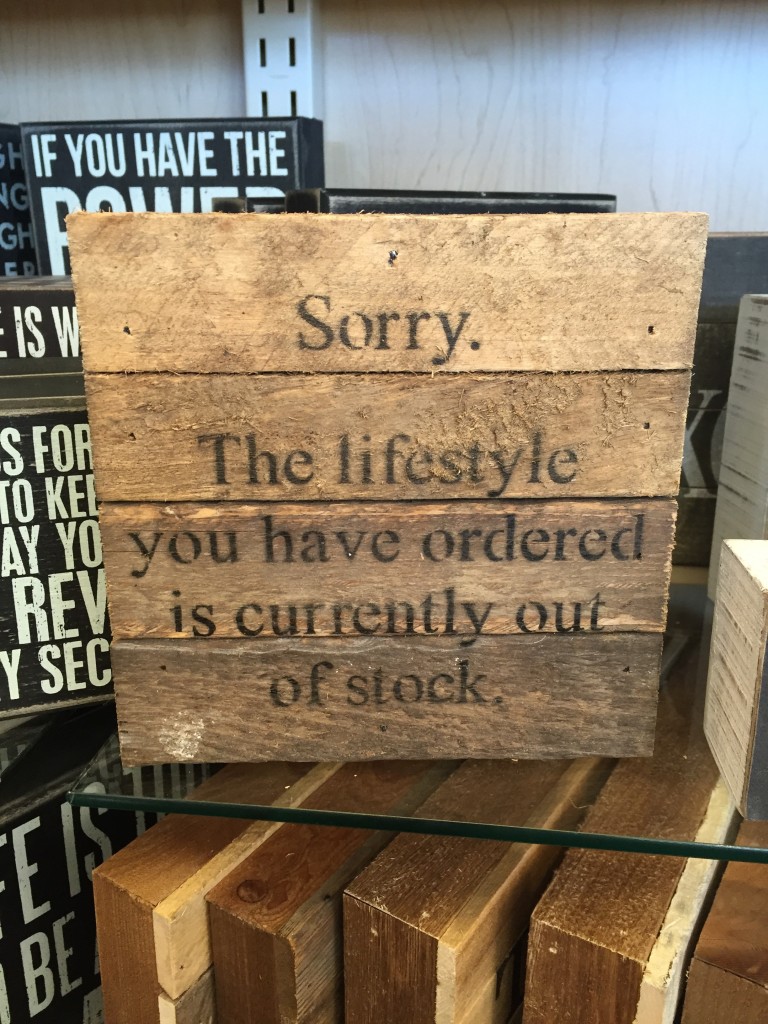 Do you take pics while shopping too? Do you end up buying any of those products or is it just window shopping?