As you all know by now I am not the one to be deterred by setbacks. All along even before the colossal failure of my vintage lace chandelier I've harbored a wish to turn the beautiful lace that I found for free (through one of our local FB yard sale groups) into Christmas tree decor. Voila!
These are not ornaments per se but more like lamp shades for your tree lights. They really come to life at night once the lights are on.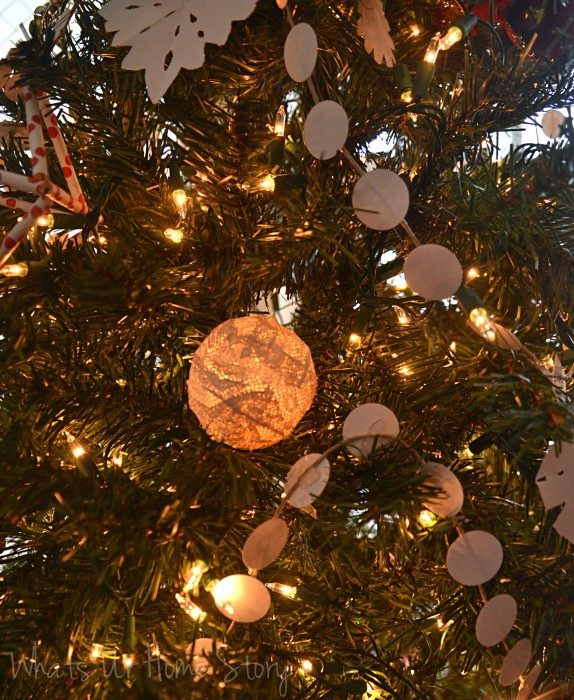 Want to make your own?
Materials
Lace – Need just a few small pieces to make one
Water Balloons
A paper plate to work on Mod Podge Stiffy Fabric Stiffener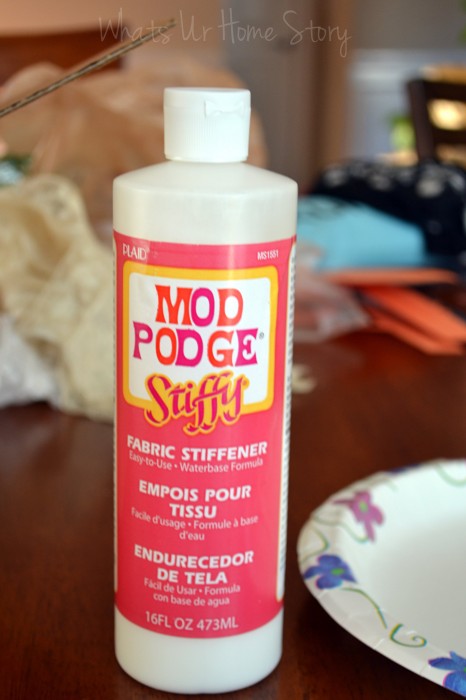 All of which I had on hand left over from other projects.
Tutorial
The water balloons that we had were the long kind not the perfect circle ones. Tying them like this meant I would get a shape that was at least close to a circle.
Hang the balloons with a thread to a light fixture or something tall enough so that you can work on them at a stretch. Or else you would have to work in parts and wait for it to dry before you move onto the next part.
Cut the lace into small pieces.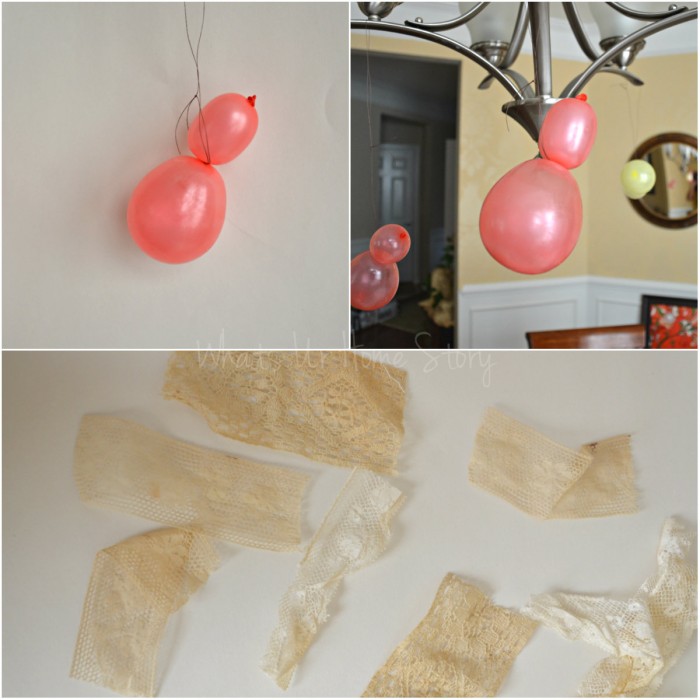 Just keep in mind that some of the balloons might pop at different stages of the process. So always keep extras on hand. I started with four and ended up with 2!
Pour the fabric stiffener onto your paper plate and completely wet each piece of lace.
Wrap each piece around the balloon making sure that they overlap leaving a small area open on the top.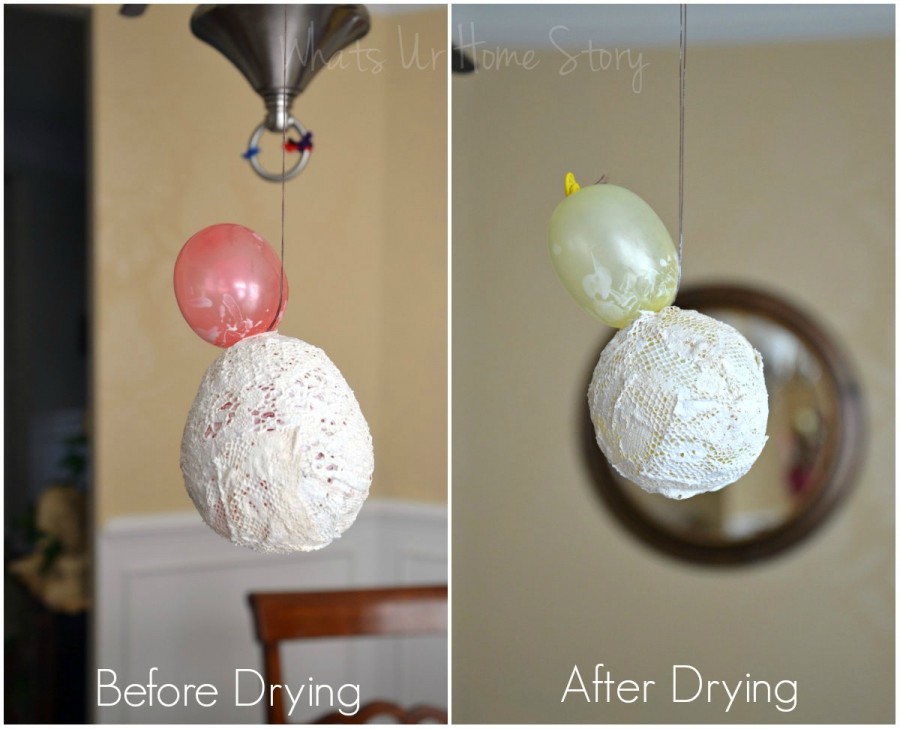 Let it dry overnight.
Pop the top part (non lace) of the balloon gently with a pin. You will see the balloon shrinking away from the lace shell soon. Even if the balloon does not pull out completely you can give it a gentle nudge and it will come right off. Pull the balloon out and you will be left with these hard lace shells.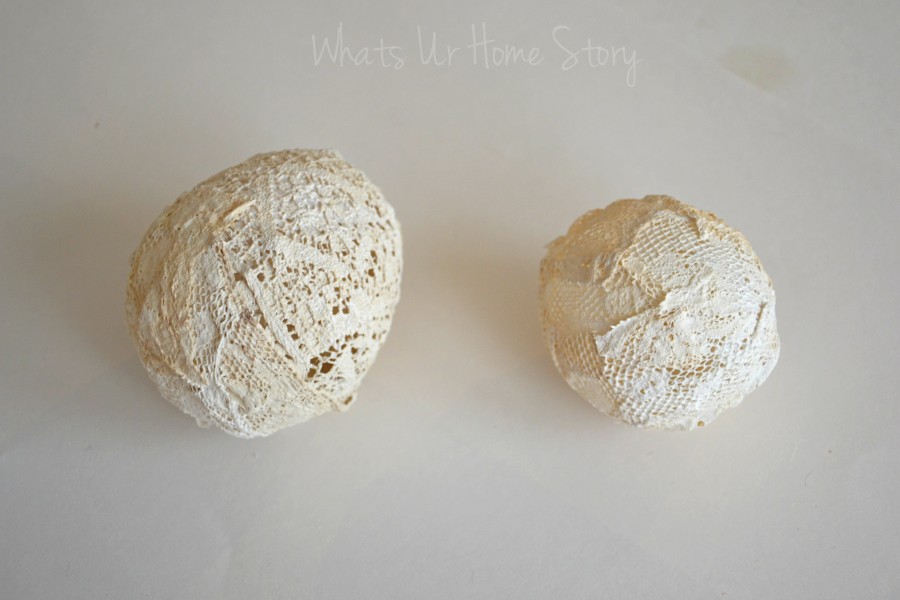 You can just pop them over any lights on the tree and enjoy the light shining through the lace.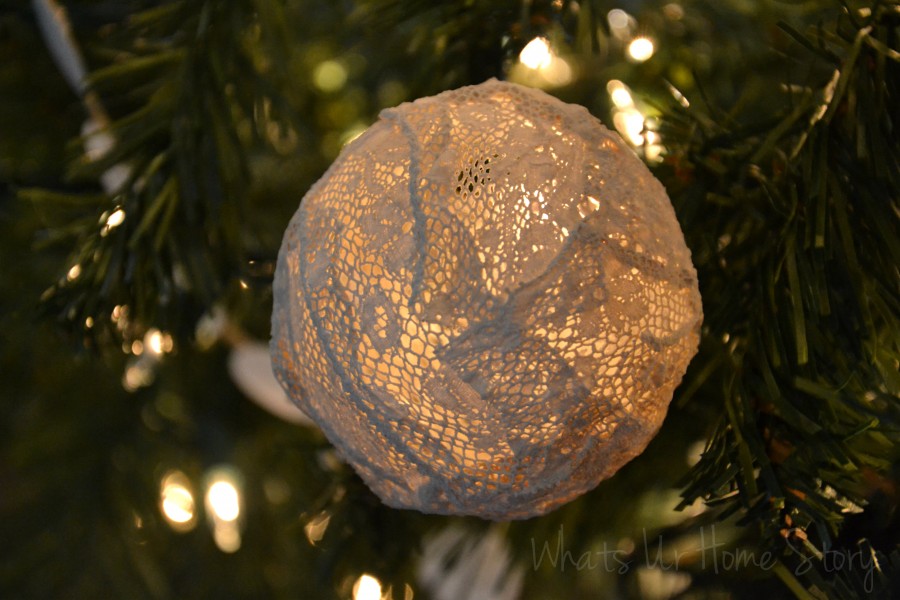 If you would rather hang it as a traditional ornament then all you have to do is string a piece of thread through one of the lace openings and make a loop.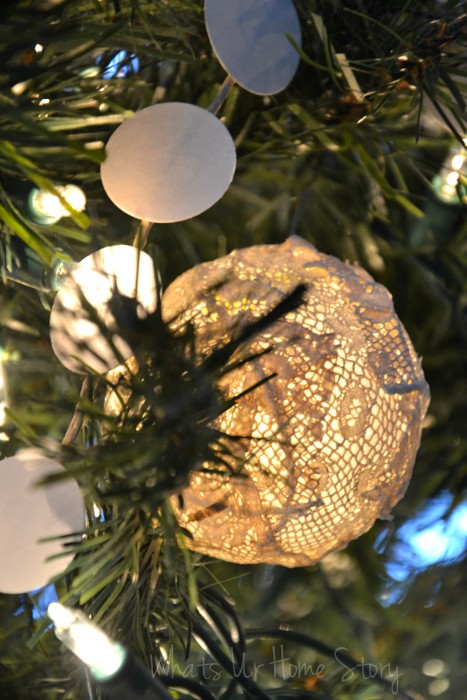 Anyone else DIY'd ornaments this year? Are you all set for Christmas?
PS: You can find my other handmade ornaments here.