As you all know last week I was up in New York city attending the Martha Stewart American made event. Being a part of the Martha's Circle of bloggers I got invited to an expert panel discussion moderated by Karen Mills, the Administrator of the Small Business Administration, featuring Martha Stewart, Barbara Corcoran from Shark Tank, Michelle Van Slyke of the UPS store, and Ken Yancey, the CEO of Score. Of the lot Barbara was super funny and made the whole discussion very lively and enjoyable.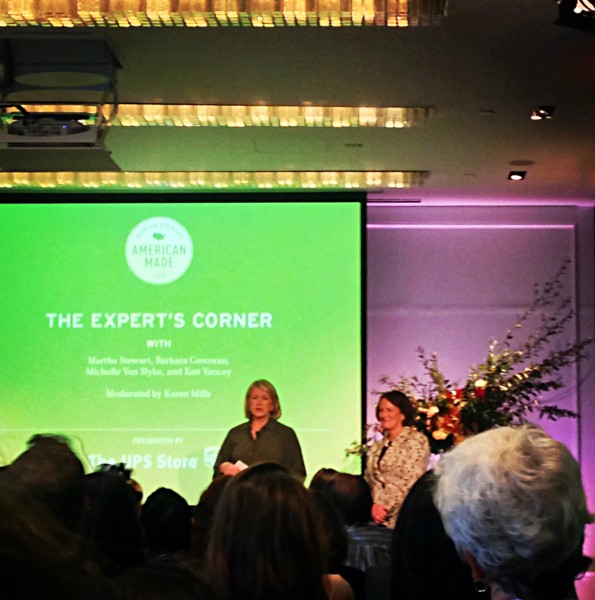 Then off we went to Grand Central Terminal's Vanderbilt Hall where all the American Made honorees were showcasing their hand crafted made in America goodies.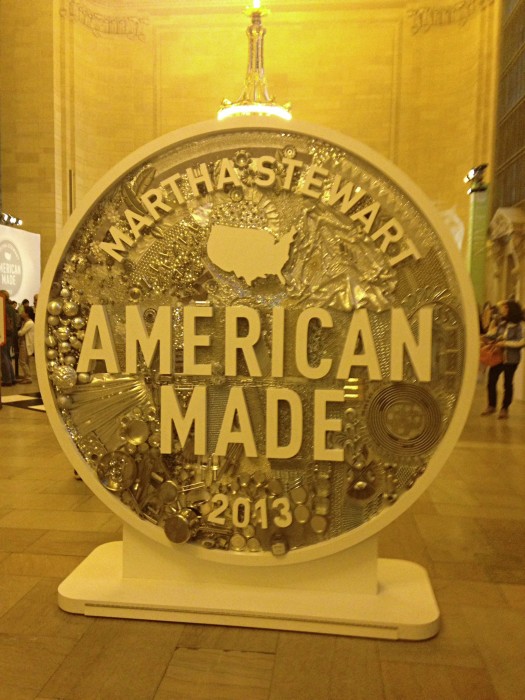 My favorite vendors; Julie Nolan and her Gold overlay constellation necklaces. Once more, excuse the bad IPhone pics, the lighting inside was terrible.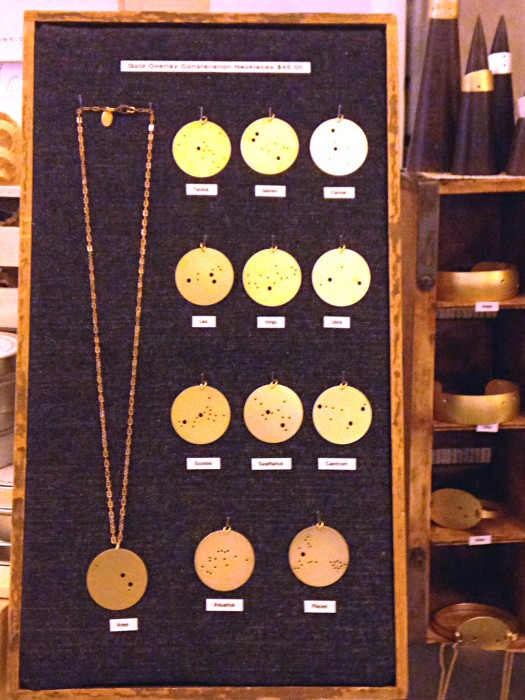 I forget the name of the vendor of these beautiful one of a kind hand made from scratch vintagey animal Christmas ornaments.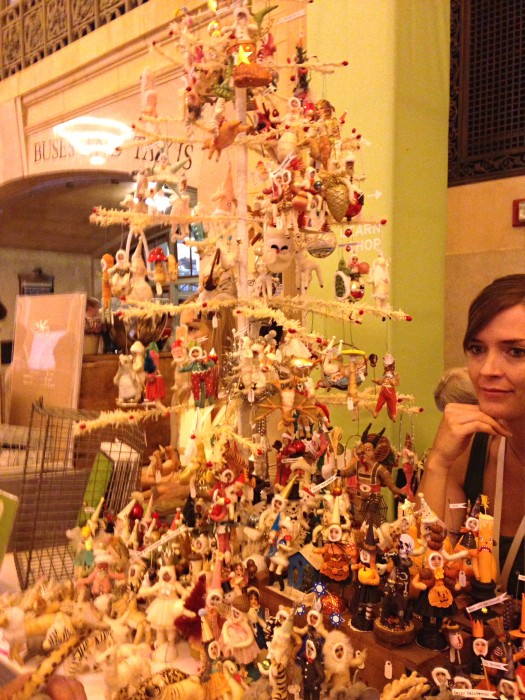 I'm sure my son would have loved these but at $40+ a piece was a bit over budget for me.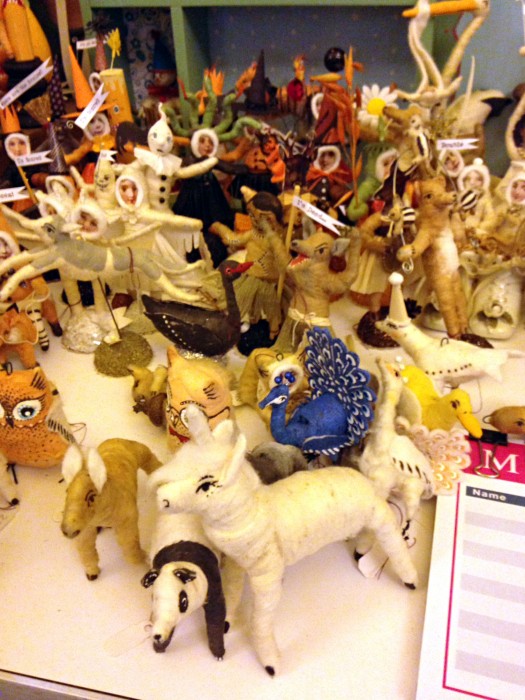 And the Green Vase Flowers.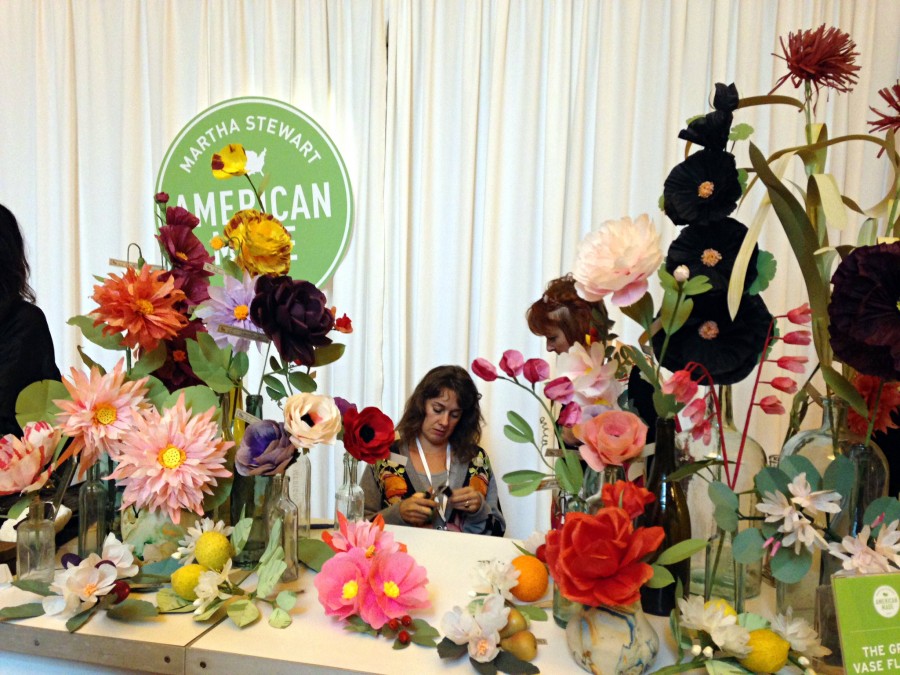 Do you smell a DIY project on the last two?
But if you ask me the best part of the day….these ladies! From left to right; Anne from Flax and Twine, Jessica from Fat Vegan Baby, yours truly, Diane from In My Own Style, Jessica from Budget Savvy Bride, and Kelly from Eclectically Vintage.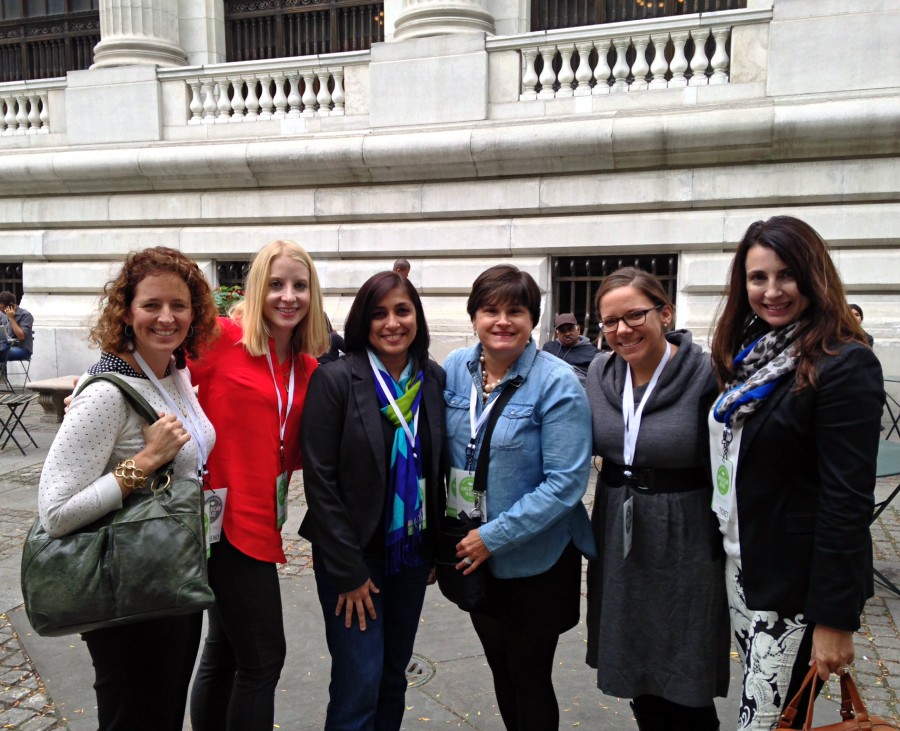 Nothing beats fellow blogger company! Do you follow any of these bloggers?