I'm back! Had a great time at the Martha Stewart American Made event though the trip started out on a sour note. I left Tuesday evening by train and stayed at a friend's in Hoboken. While parking in the Union Station parking garage I ran over the curb and slit my tire and of course ended up with this!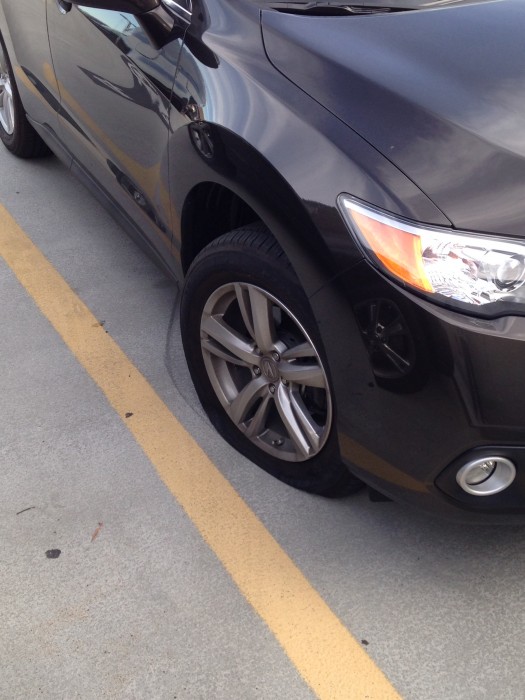 So on my way back after calling AAA and getting the tire changed and all I ended up home pretty late and that too with a bad migraine. And in true Vidya fashion I didn't have a scheduled post for today! Will be back tomorrow with some DIY inspiration from last week's vintage window shopping. Meanwhile my kiddos are already raiding the swag bag!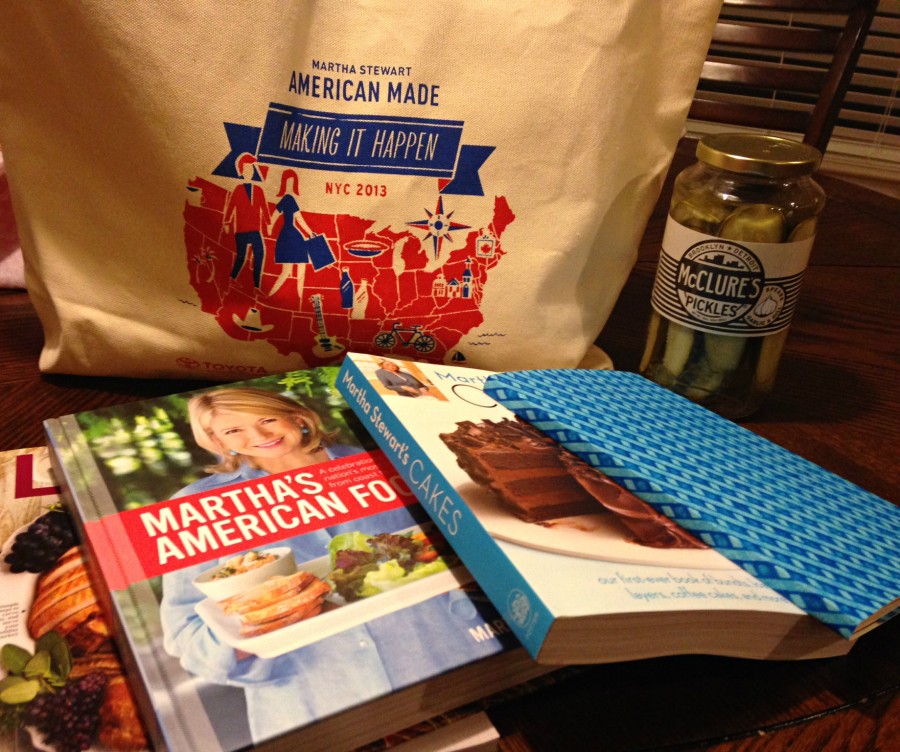 How did your day go?