Remember all those 4 vintage stores from last week's Hometalk Halloween Hunt? Not only were they a treasure trove of goodies (both for the DIY'er & the finished product lover) they were also a huge database of inspiration. I came away with so much more added to my To Do List! Today I have for you 5 of the easiest projects that I came across that day.
Upcycled Toy Planter – Raid your kids' toy bin for plastic animals, drill a good size hole, paint them (I think they used chalk paint here) and put a plant in it. Though they have a succulent in it I'm highly doubtful if that will survive beyond a few days. I would rather use it for an air plant.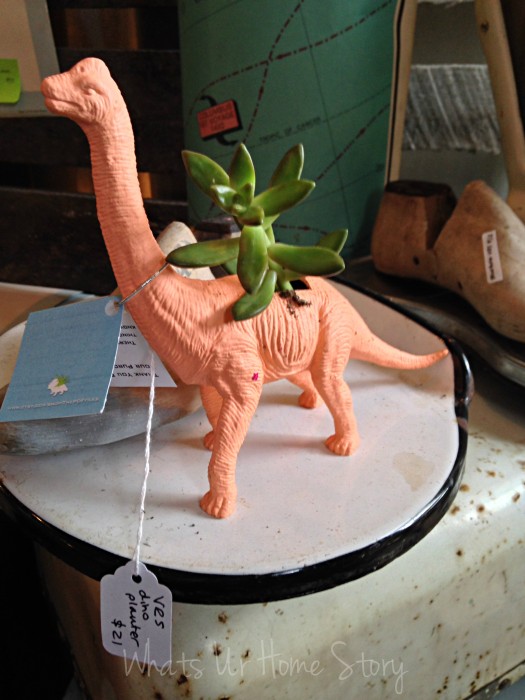 Chalkboard Wood Plaque – If you are lucky you can snag a piece of wood like this for free on Craigslist or else head over to Micheals or Hobby Lobby. Seal the sides with a poly or acrylic sealer, paint the flat surface with chalkboard paint, and add a hook to the back! Just remember to prep your chalk surface before you start using (more on that here).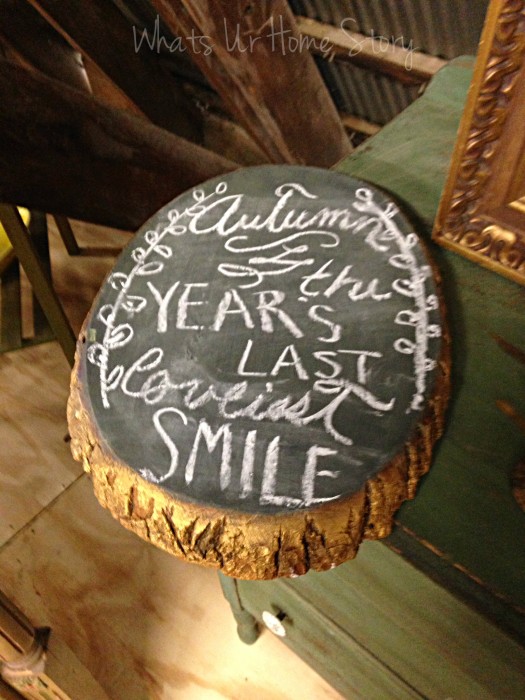 Recycled Brass Chandelier – Take your average builder chandy (people unload these on Craigslist for anywhere from free to $10), dress it up with shimmer paint, and crystals and voila you have a glam baby that sells for $125!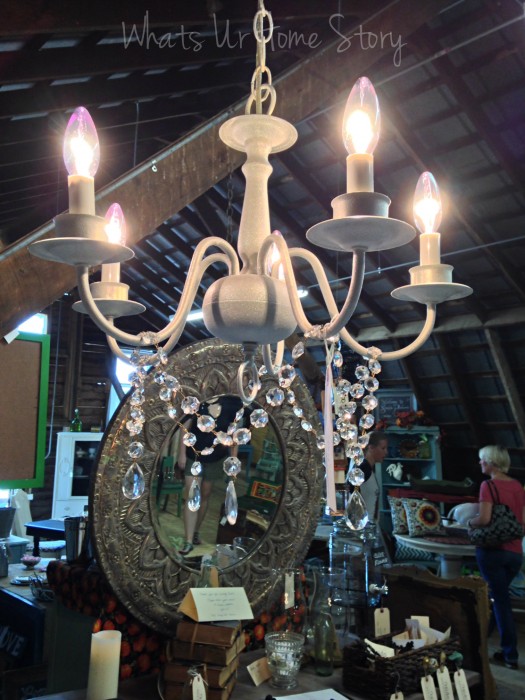 Herringbone Mirror – Find a mirror with a flat frame, print out a herringbone pattern online or tape it off with paint tape, and paint away in the color of your choice. While still wet peel away the tape. Seal with an acrylic sealer.
Wondering how I managed to line up the phone and my head with that light!  🙂
Clip Board Wall Art – You've seen different variations of these all over the net but this one has a Restoration Hardware-ish feel to it. If you can find vintage clipboards well and good but if you can't buy new ones and age them (bang things on it, stain etc) and clip/glue on old maps from Atlases or travel books. In here they've added jewelry to amp up the vintage vibe.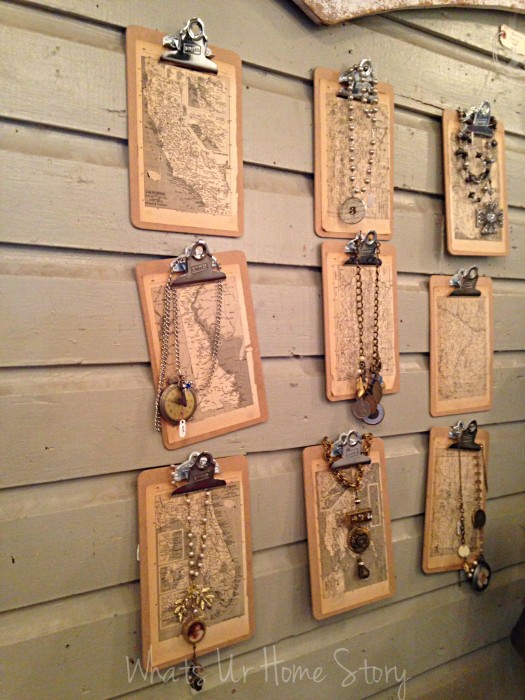 So, which one are you going to try out? I'm off to raid my kiddos' toy bin.