This has long been overdue, for over a yr! I'd been planning to show you around our neighborhood since last spring. Here it is finally!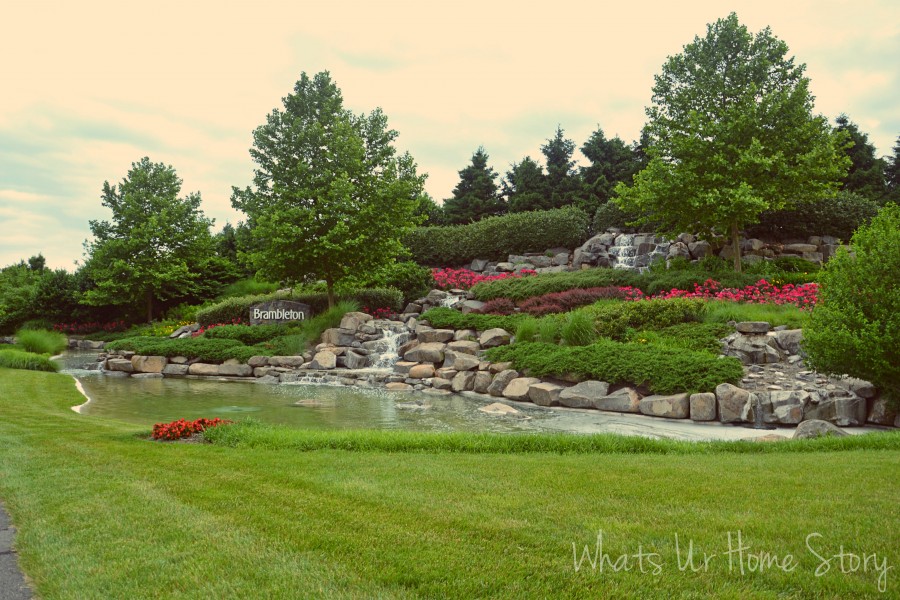 These pics are just the tip of the iceberg. Took them as I was rushing out to my son's baseball playoffs. Will post pics of the rest of the trails, lakes, and parks later.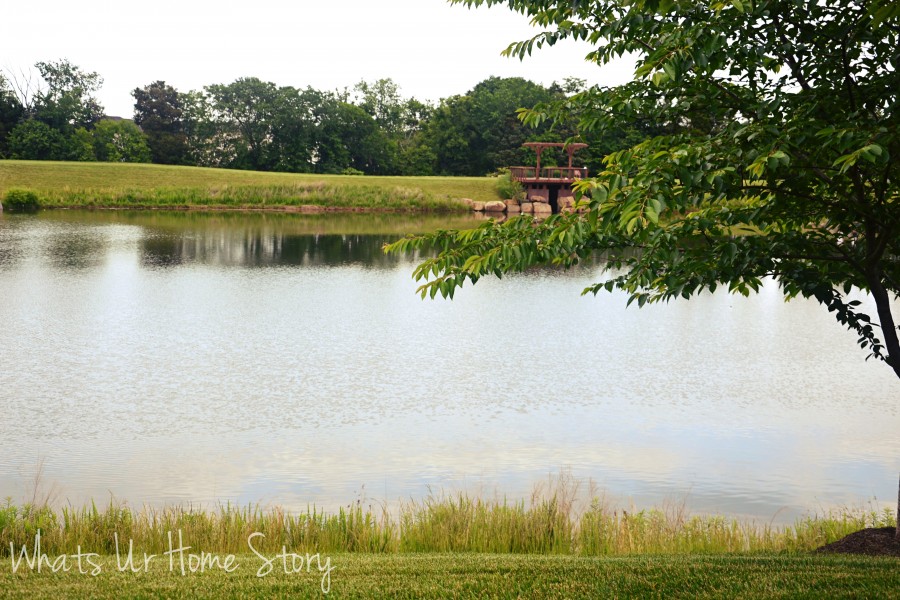 We are truly blessed to call this place our home.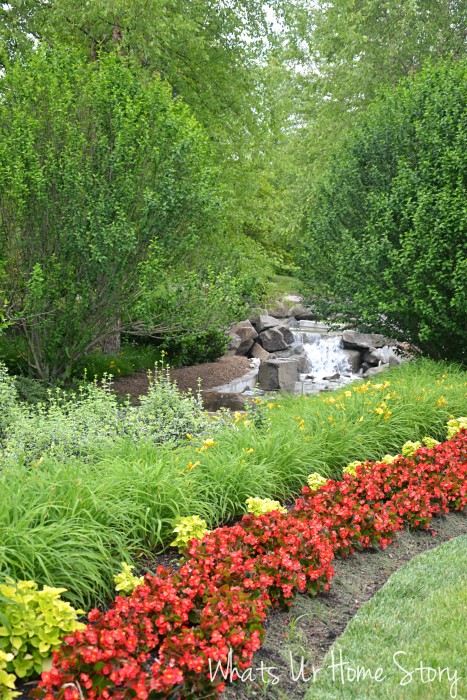 Yes, this is definitely a pic heavy post. Couldn't weed out any of it. 🙂 Love everything about our neighborhood!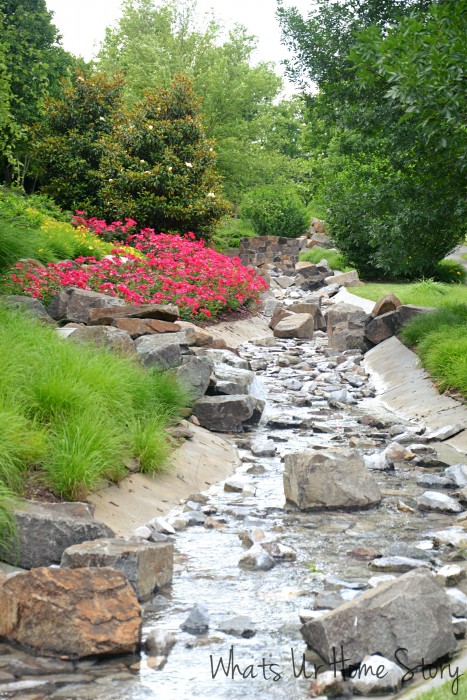 Now one with my photo bomber. Can you spot her by the bridge?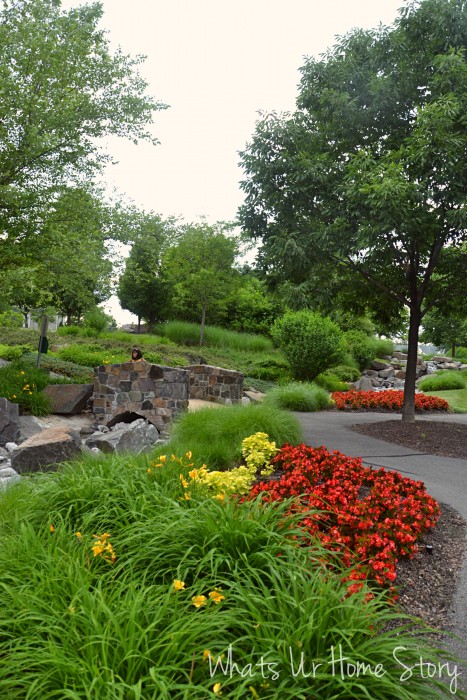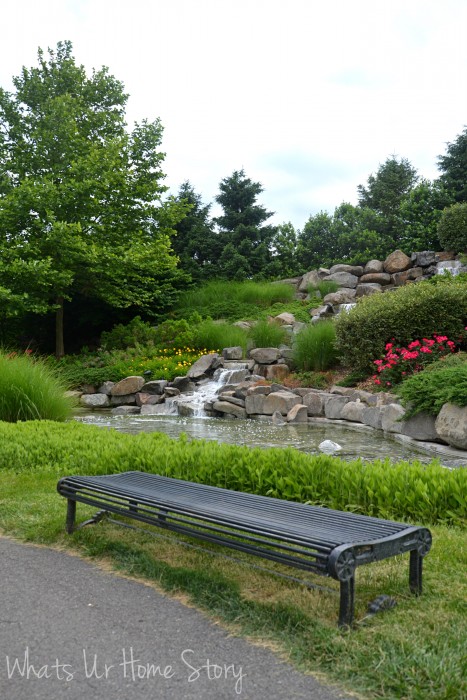 More begonia lined paths…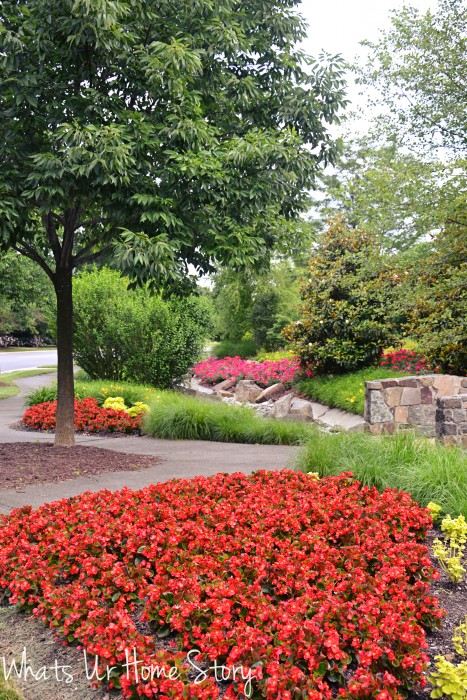 Another photo bomb! She just loves the camera.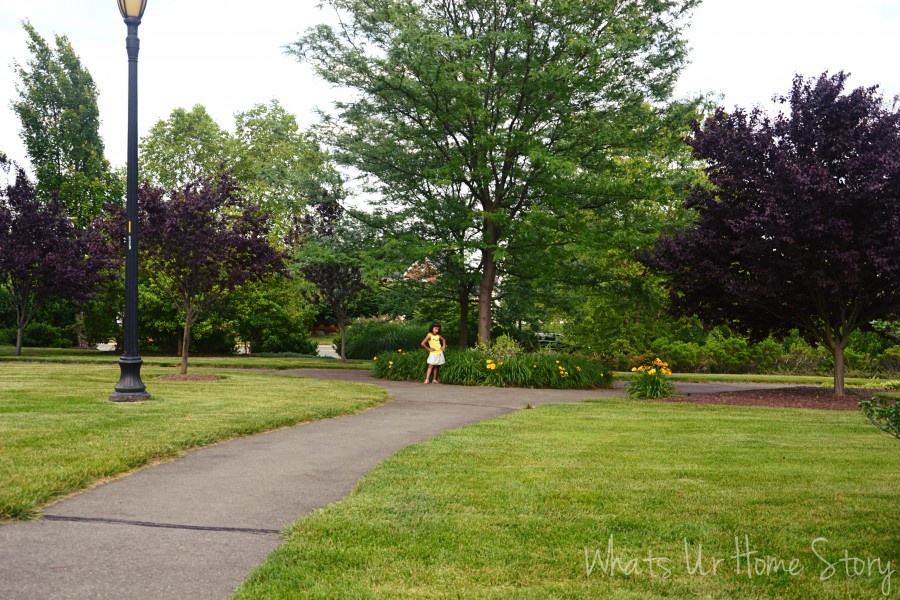 The other water feature…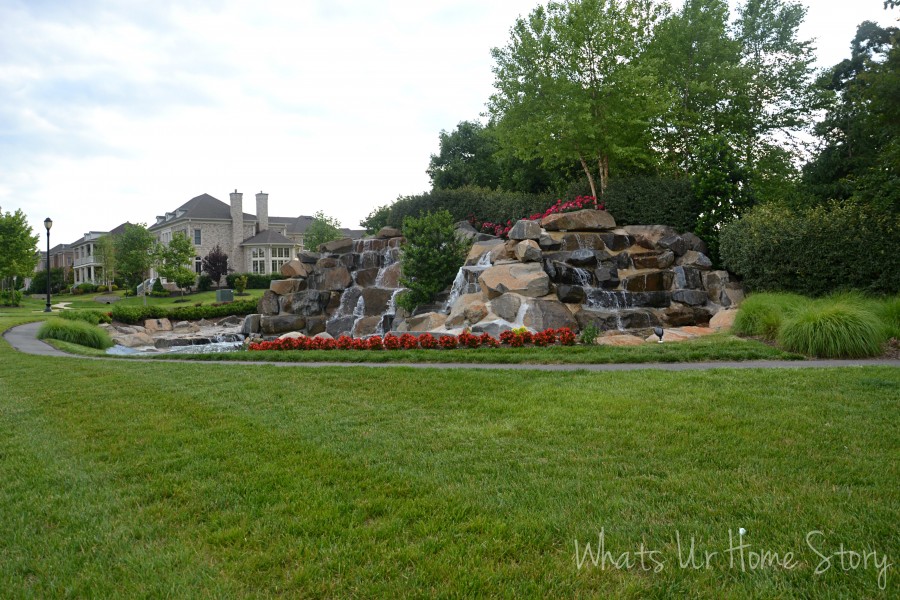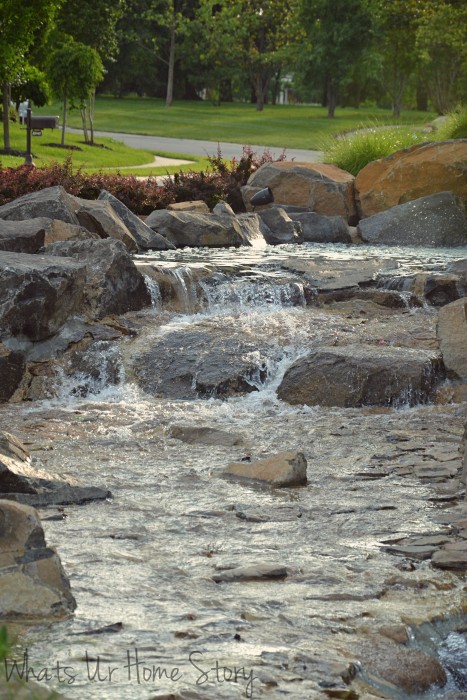 Trails, trails,…..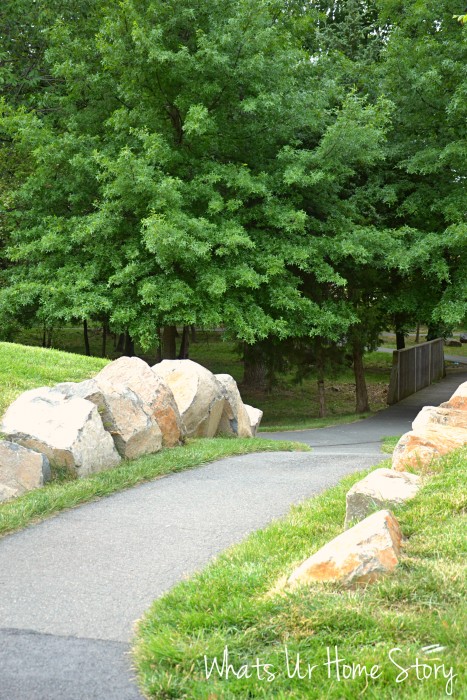 and more trails.
We love our rocks, water features, and knockout roses here.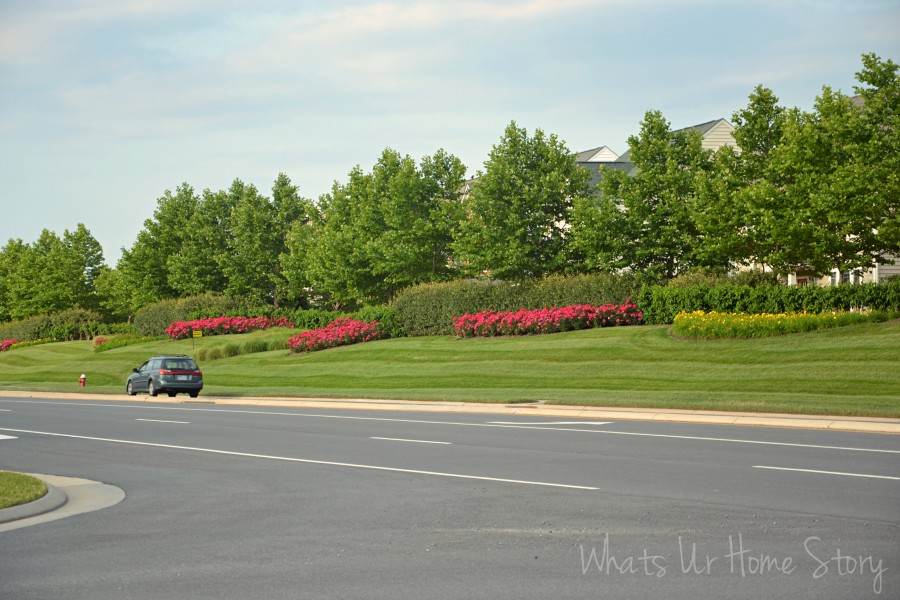 Yeah….we are the knockout rose capital of VA! Literally every street is lined with them. 🙂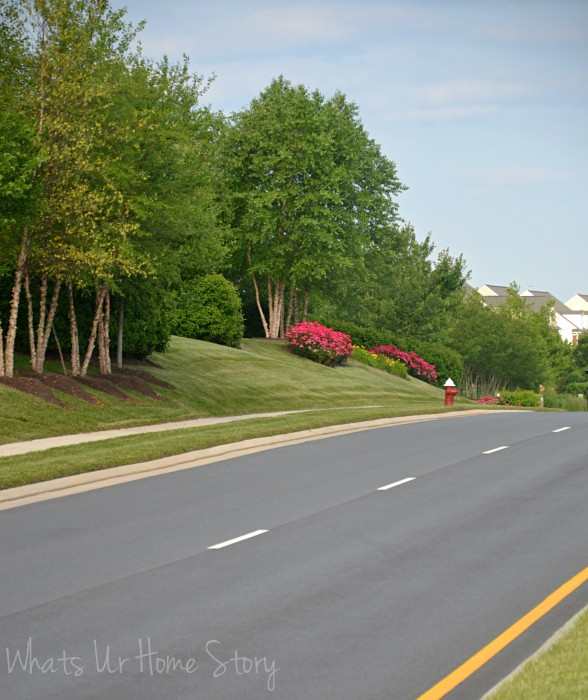 So anyone ready to become neighbors?
Linking to;