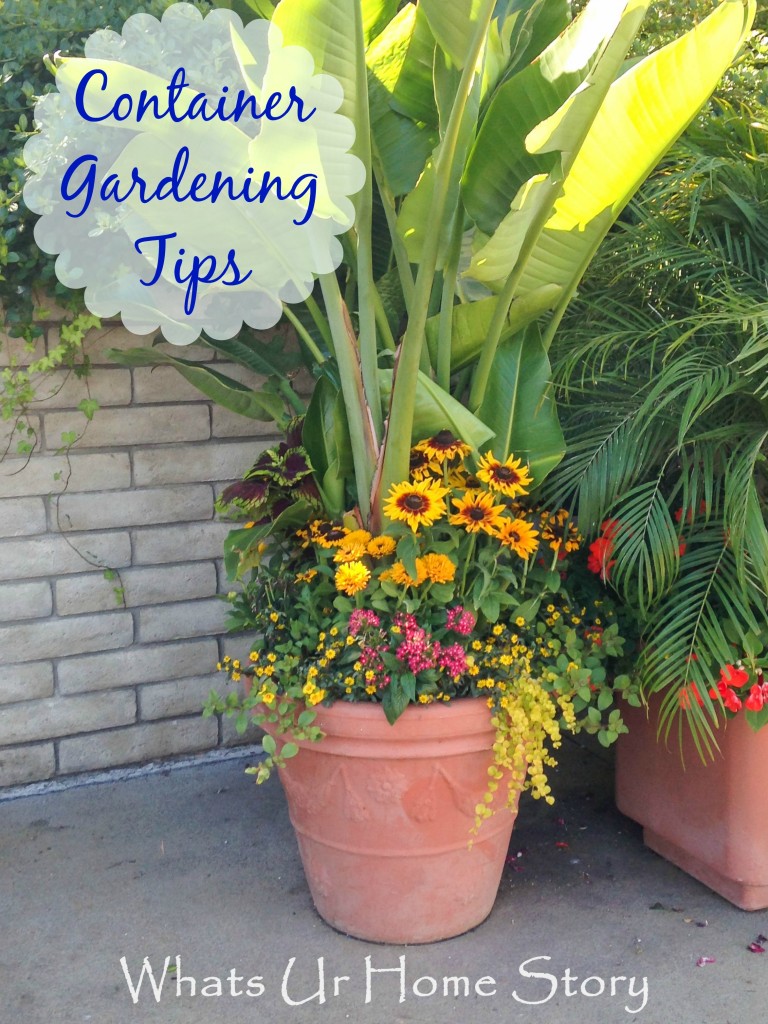 We are officially into summer; the schools have closed, the weather is pretty nice (not the last 2 days), time to enjoy the outdoors. Out on the porch or patio container gardens can liven up any drab corner by bringing in color and interest.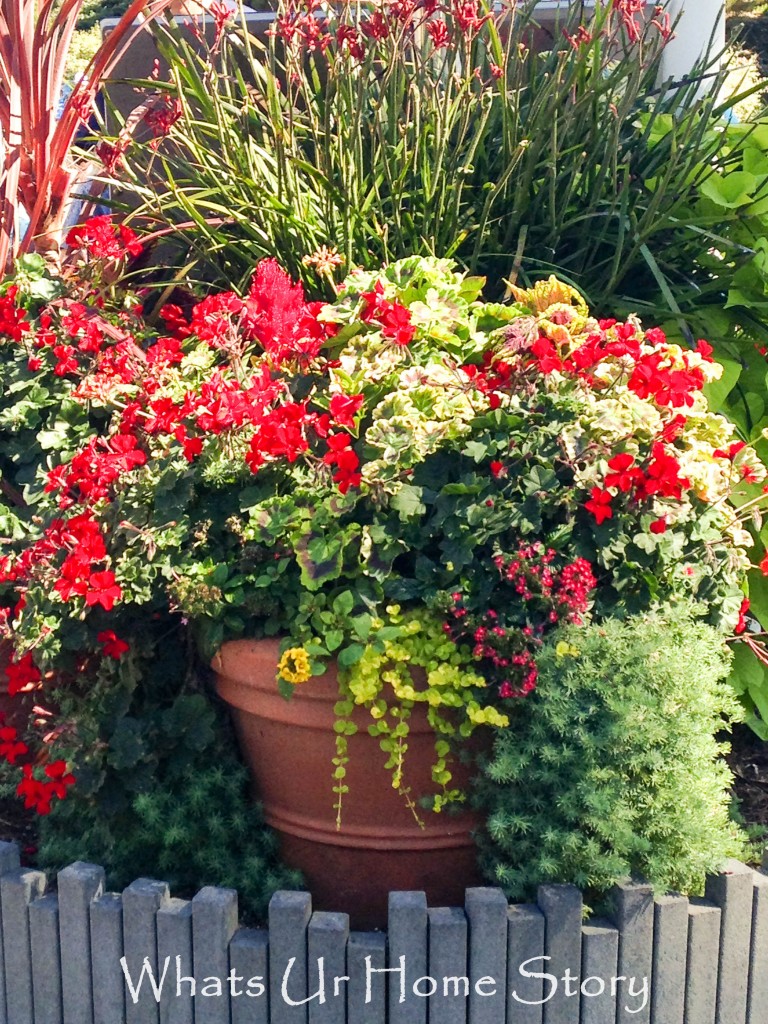 As difficult as it may seem to get the plant combinations right, you can master container gardening if you follow the 2 golden rules.
Choose plants with the same water/sunlight requirements

Group your plants so that you have a thriller (for drama), filler, and spiller
In the pic below the thriller (the tall dark leaf plant) is Dracena 'baby doll'. The fillers are the Caladiums and Begonias. The spillers or the trailing plants are the Scaevola (purple) and Bidens (yellow). All pics courtesy Houzz.
Landscape by Other Metro Landscape Architects & Designers jenny_hardgrave
Whether the flowers are colorful or not, grouping plants sure does pack a punch. Case in point this blue and white planter filled with white Geranium (the thriller), Lobelia (blue) and Bacopa (white).
In this planter the Caladium is the thriller while yellow and white Bidens are the fillers. The spiller is again Scaevola.
More Caladium and Begonias in the next one. This time Impatiens and the Purple hearts are the fillers. The green sweet potato wine is the spiller.
As with every rule, sometimes breaking it makes more sense. The next planter totally forgoes the thriller and yet manages to look totally awesome. Why? They picked a very interesting shape of the planter adds the drama. The filler is the begonias and spiller the sweet potato wine.
What rules do you follow when you set up your container garden?