You remember this goofy picture from Haven?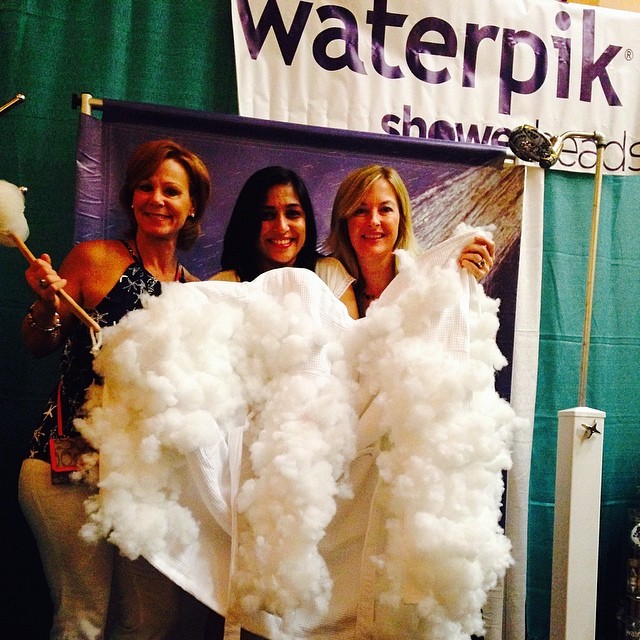 We were at one of the sponsors, Waterpik's booth playing around with their cool shower heads. The Waterpik team was so awesome that they gave away a shower head to each one of us Haven attendees. We even got to choose if we wanted a hand held one or a regular.
In our old home we had hand held showers in every bathroom and those were the few things we missed in this house. Especially the kiddos, they used have so much fun playing with hand held shower. I picked the hand held version (The SprayShaper) more out of nostalgia than anything else immediately making up my mind to swap the shower head in the kiddos' bath as soon as I got home.
Here it is all assembled ready to be installed.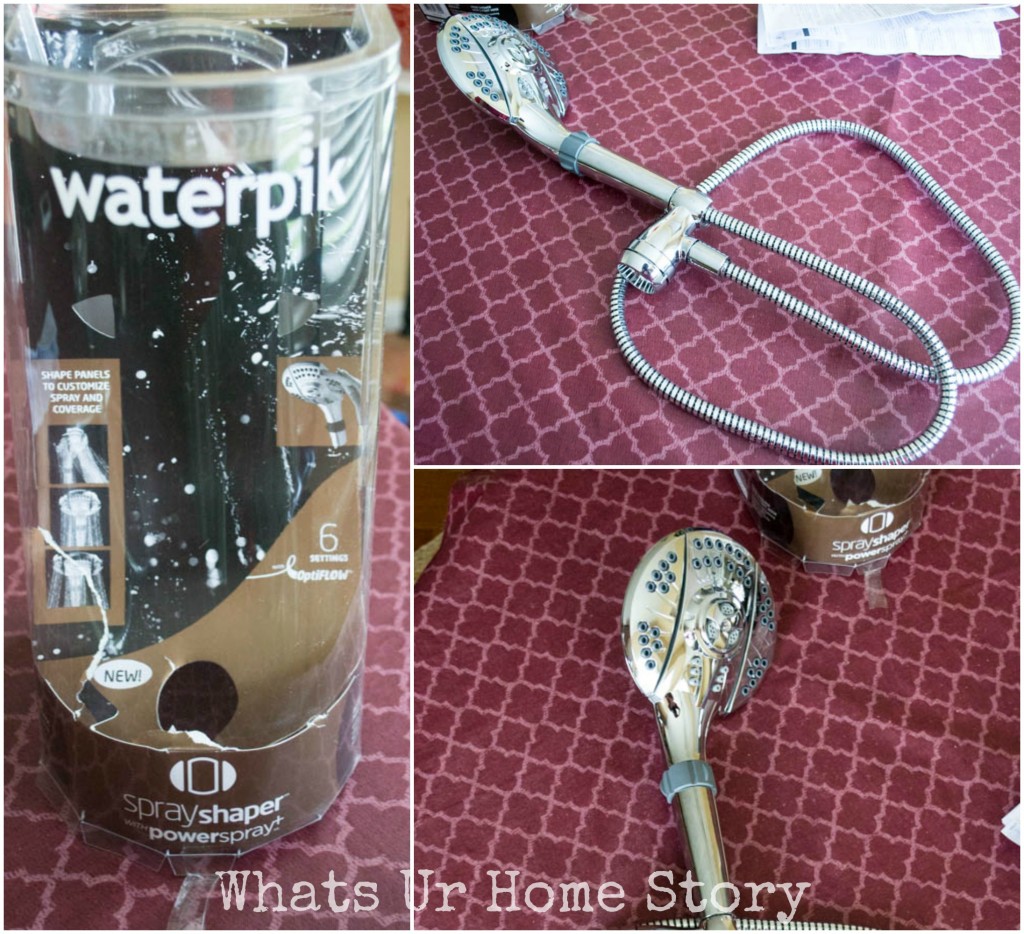 Installation was super easy as their installation manual spelled out every step clearly. My dad installed it in 5 mins with his trusty assistant Monkey#1 who was all too excited to show off the shower head's features.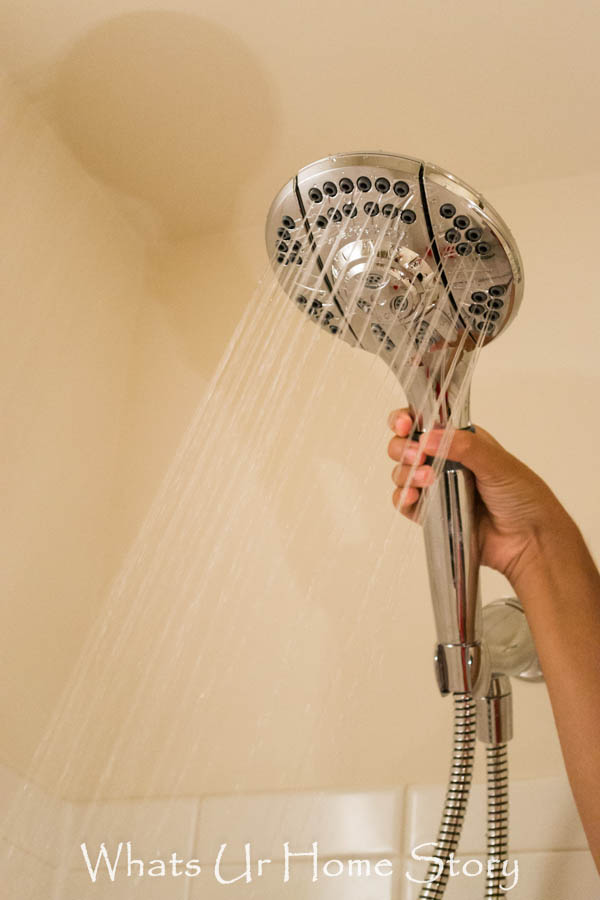 He wouldn't stop until he made sure that I took a pic of each!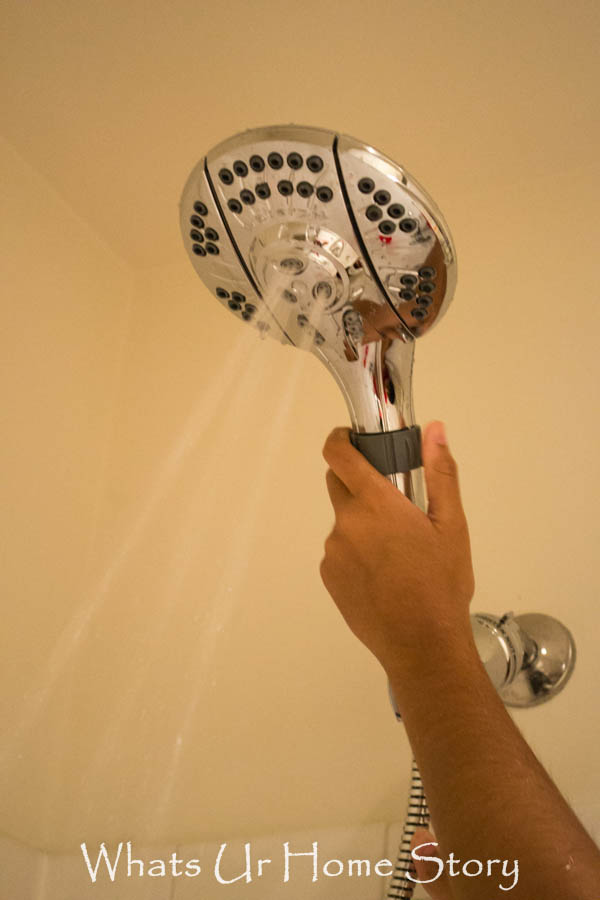 He even volunteered some 'cool' poses! Boys!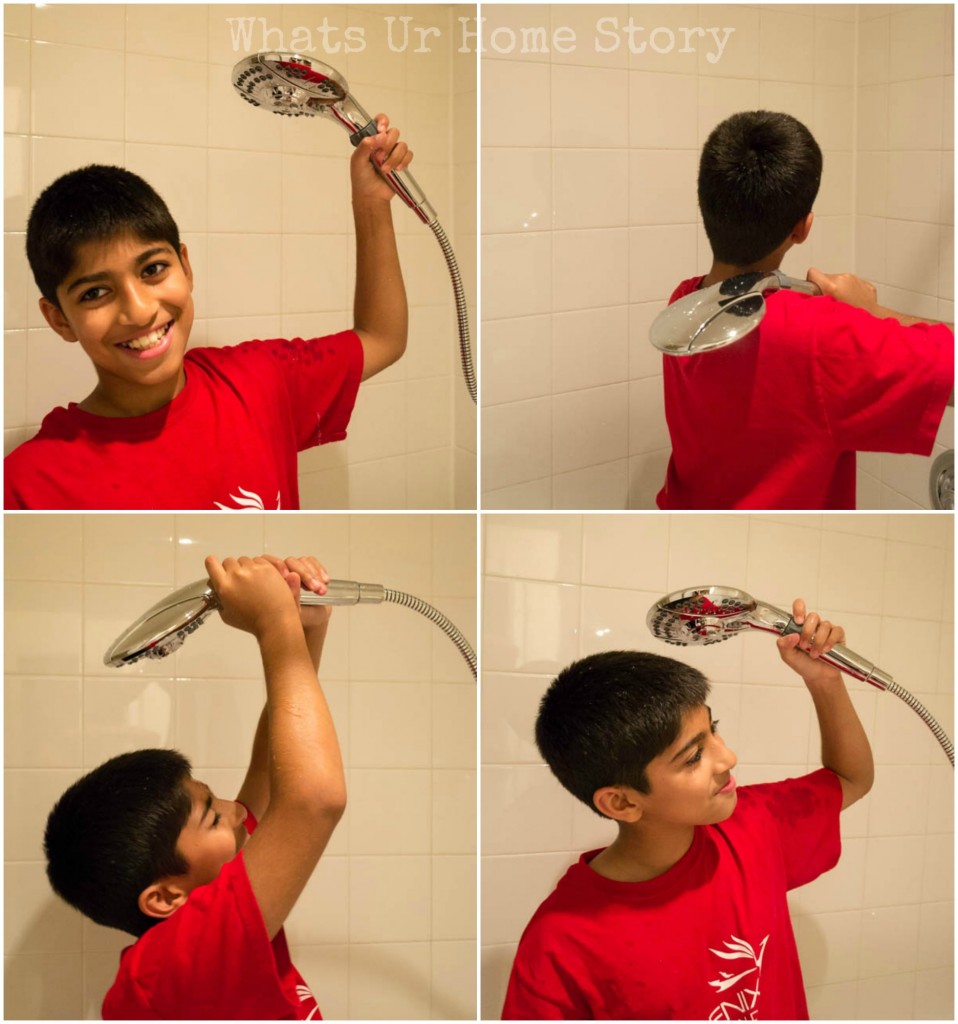 My favorite feature is that it has movable panels on the shower head face allowing you to easily control the direction, angles, and power of the full body spray.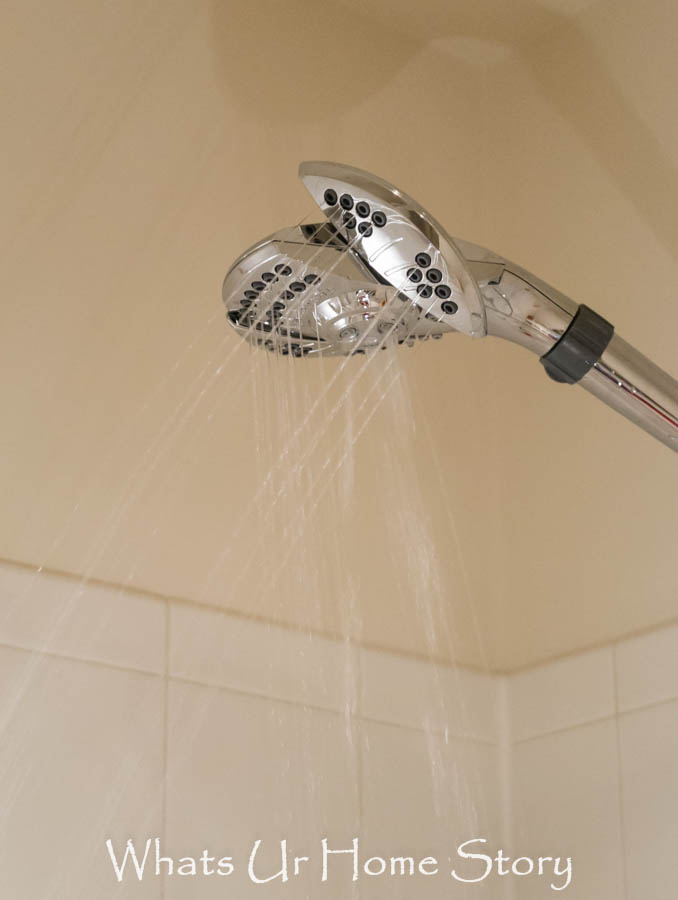 One of these days I'm going to sneak in there and try out the 'Full Body + Massage' and 'Pulsating Massage' settings.
A big improvement over bland one from earlier (below), don't you think? No more black and ugly soap scum and chlorinated water stains on the shower head's face. The Waterpik SprayShaper even has anti-clog nozzles!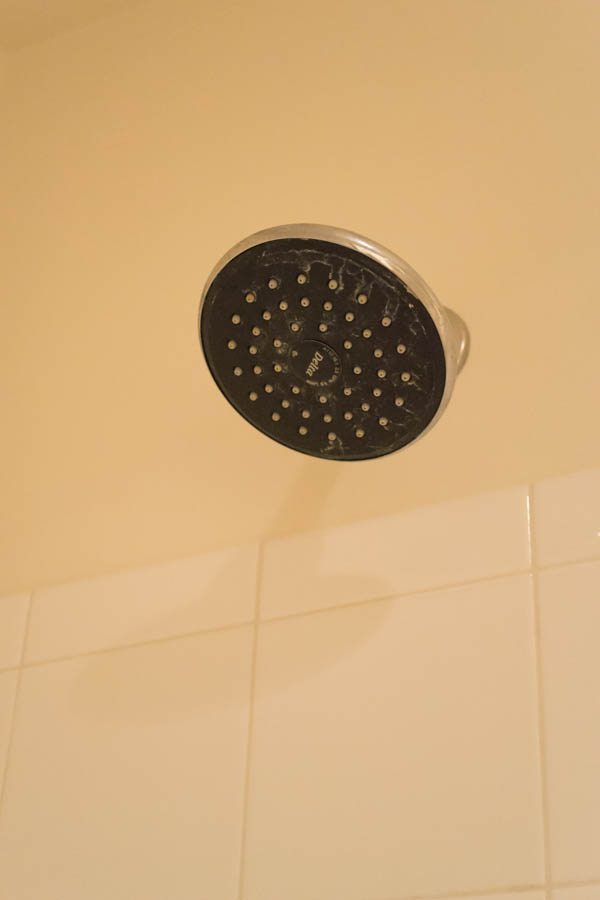 Monkey #1 inaugurated the shower head and gave it a huge thumbs up. His exact words were, "This is the coolest shower I've ever used!"
Do you or your kiddos get this excited about shower heads too?