As you all know last week I attended the Haven conference, a blogging conference catered specifically to DIY and home decor nerds bloggers, in Atlanta. This was my first time at Haven for that matter any blogging conference. The experience was mostly invigorating at times ethereal, challenging, and even daunting. True to my word of the year, Overcome, I pushed through the event battling my introvert demons, my DIY fears, and just plain old awkwardness. You know, deep down I've always been an introvert but from the day I met my uber social hubby, B his social skills started slowly but steadily rubbing off. As a result throughout the years I've taken conscious efforts to resolve my awkwardness and trust issues (another Aquarian thing) at every possible opportunity. Haven was no different; I decided that there is no way I'm not going and booked my tickets the first day they went on sale, got myself a roomie (B was totally taken by surprise with this), braved the crowds and actually socialized with folks even made many new friends, and mustered enough courage to try using the jigsaw and wet saw (big big deal). There were times the ugly awkwardness and introvertedness reared its head like when I had the chance to use the miter saw ( I chicken out) and the dance floor (stayed a mile away) but I kept those to a minimum. Maybe next time………..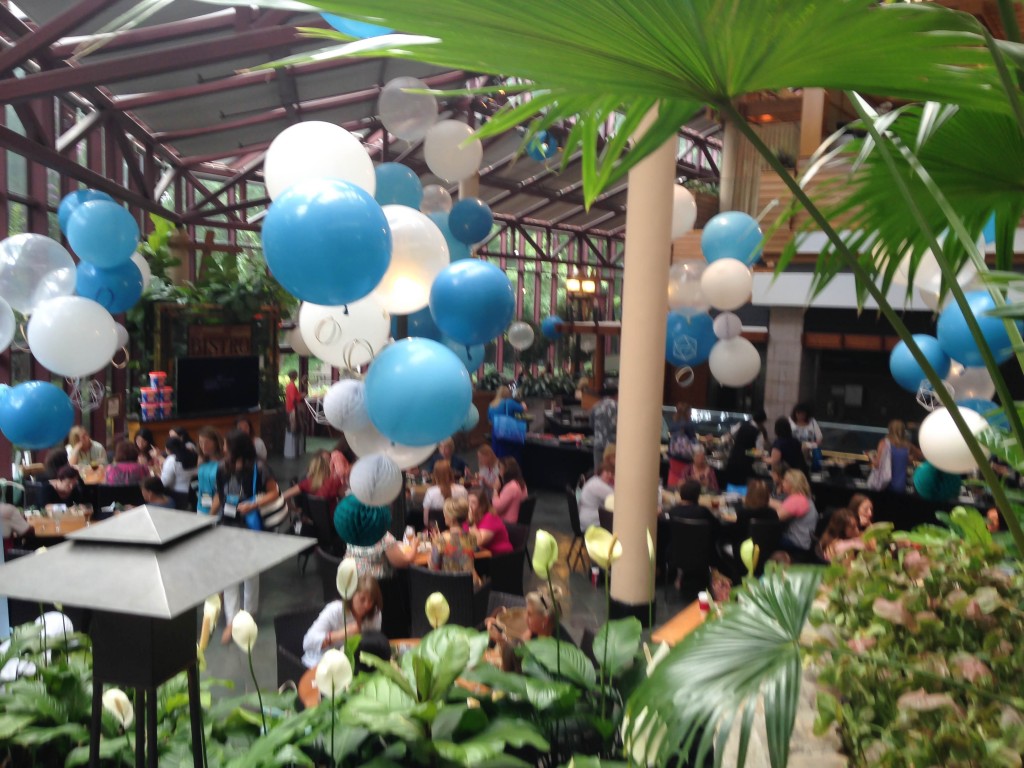 Yes I did take a lot of classes on blogging, photography, furniture building (so psyched about that), staining, tiling etc. but if you ask me what was Haven about I'd say it is the people. All those folks you know (through the internet) but you don't know. Let me tell ya, if you ever come across a DIY/ Home Decor blogger in real life then strike up a conversation and be friends. These 350 or so ladies (mostly, there were  just a handful of men) are the sweetest most warmest people I've ever met.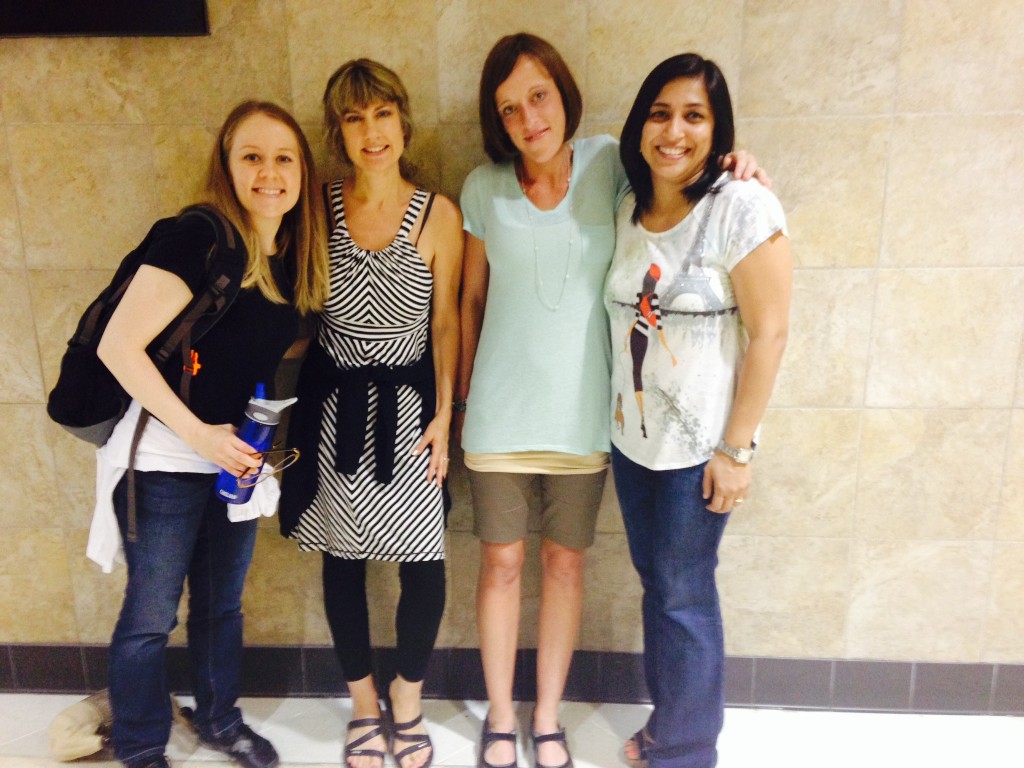 My flight mates Jena – Involving Color, Karen – The Graphics Fairy, and Johnnie – Saved by Love Creations where I'm a contributor
It was a chance to finally meet so many of the ladies that have inspired me like;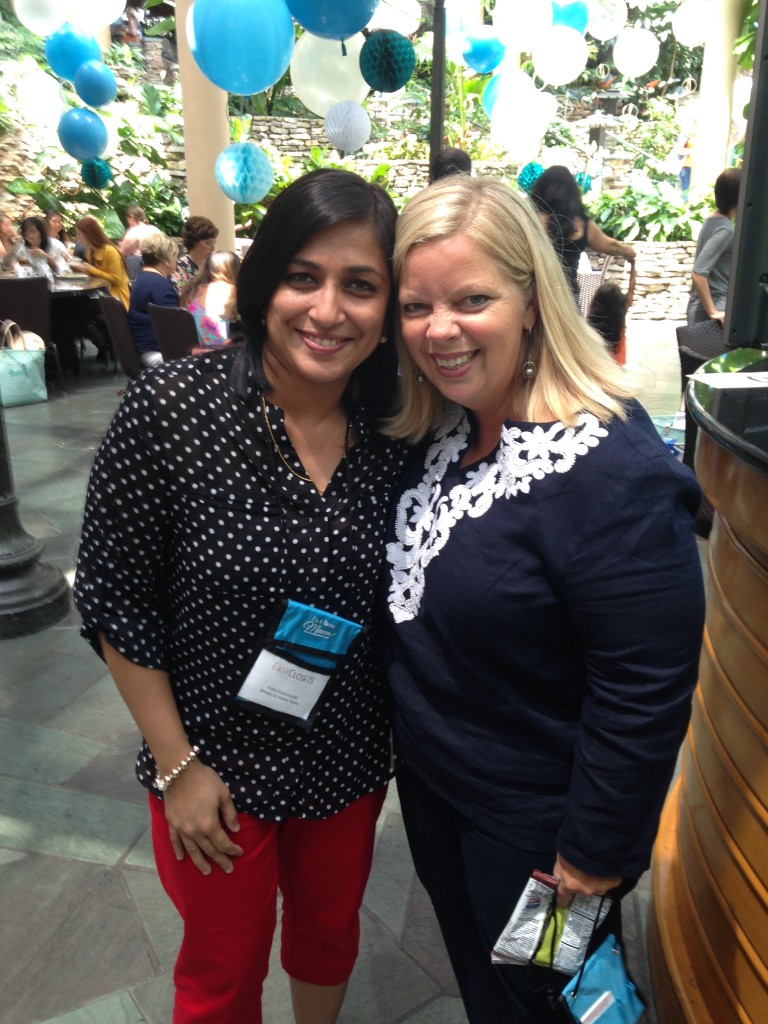 KariAnne from Thistlewood Farms
and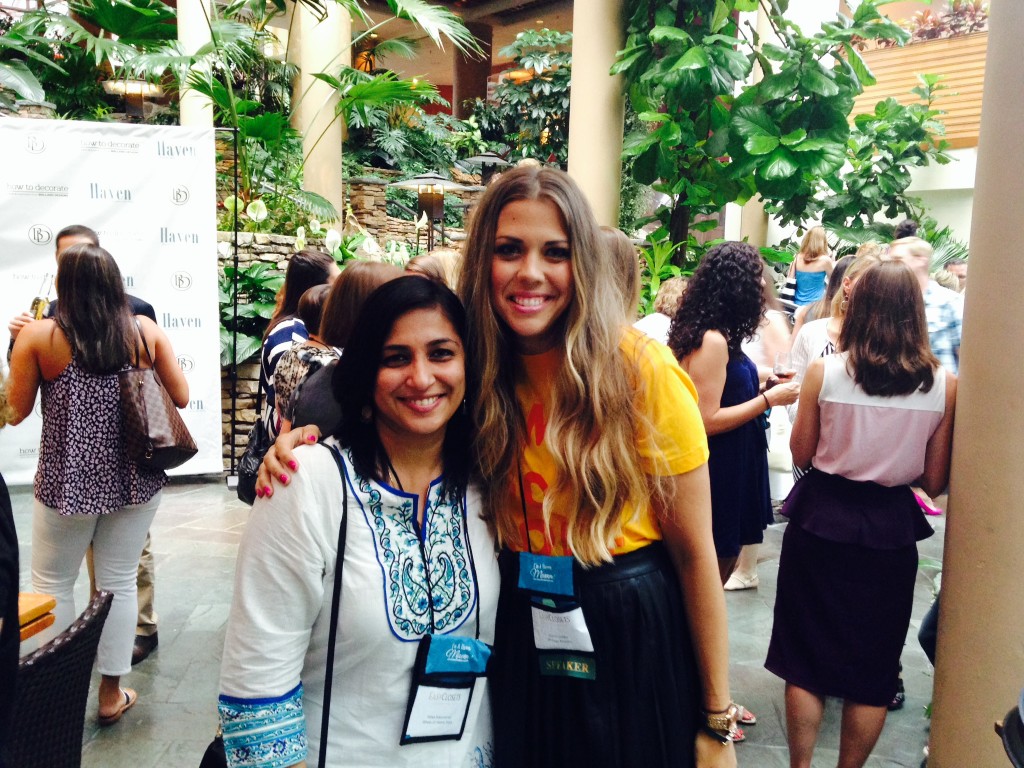 Mandi from Vintage Revivals
and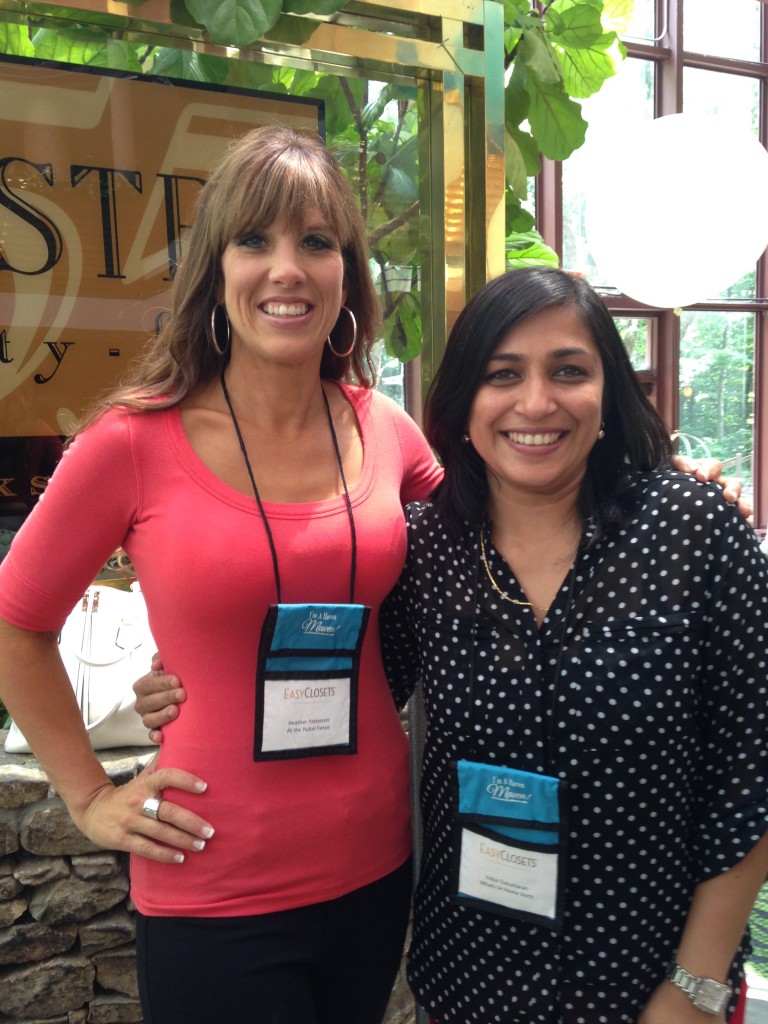 Heather from At The Picket Fence
My new friends;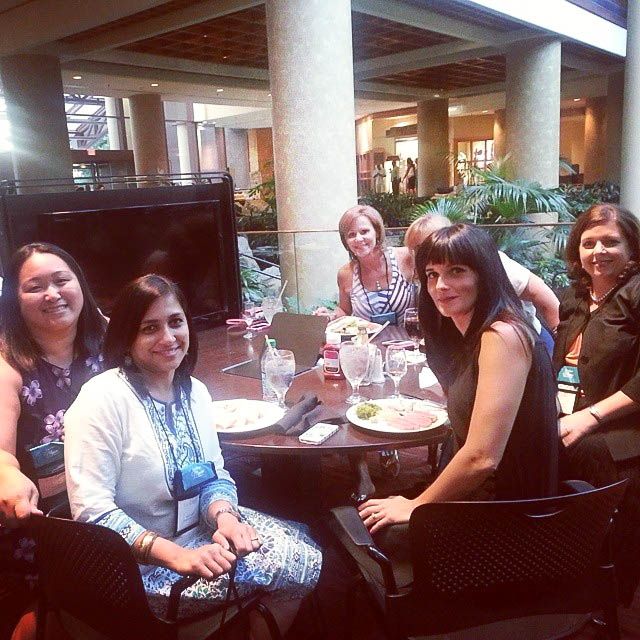 Kelly – Simply Kelly Designs , My roomie Wendi – H2O Bungalow, Sondra – Sondra Lynn at Home, Lindee – The Lindee Tree
Pic courtesy  Kelly
More friends…..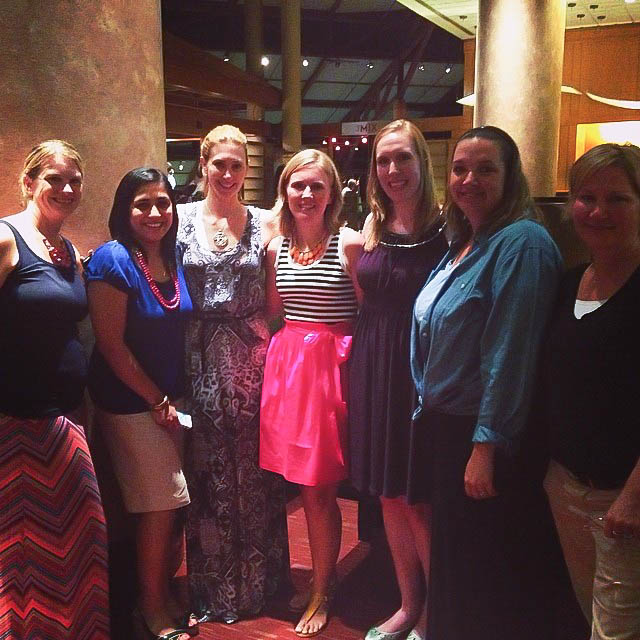 Leslie – Puddy's House, Amy – Always Never Done, Danielle – 2 Little Superheroes, Megan – Rappsody in Rooms, Kim – The Kim Six Fix, Sarah – Home-ology Modern Vintage
Pic Courtney Sarah
More………I told ya I made so many friends!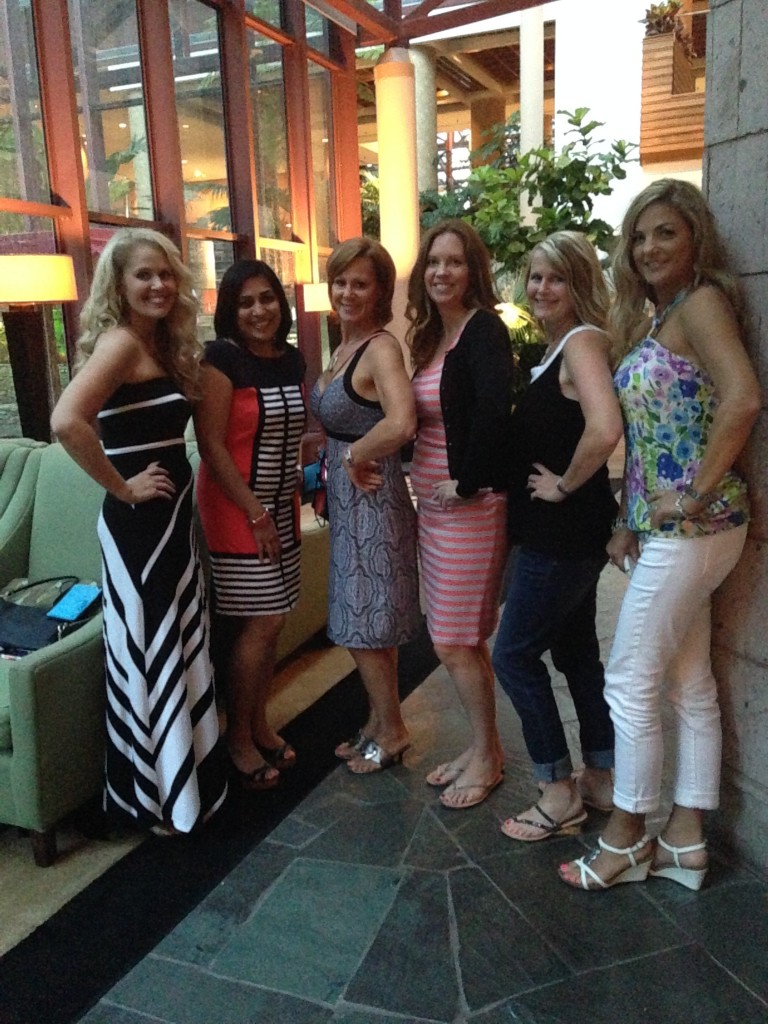 Shannah – Restoration Redoux, Wendi – H2O Bungalow, Lauren – Inspiration For Moms, Christy – Confessions of a Serial Do it Yourselfer, Nancy – Artsy Chicks Rule
Oh almost forgot Celebrities – The opening session with HGTV's Elbow Room host Chip Wade and a class with another HGTV veteran Mike Holmes (couldn't make it to his session 🙁 ).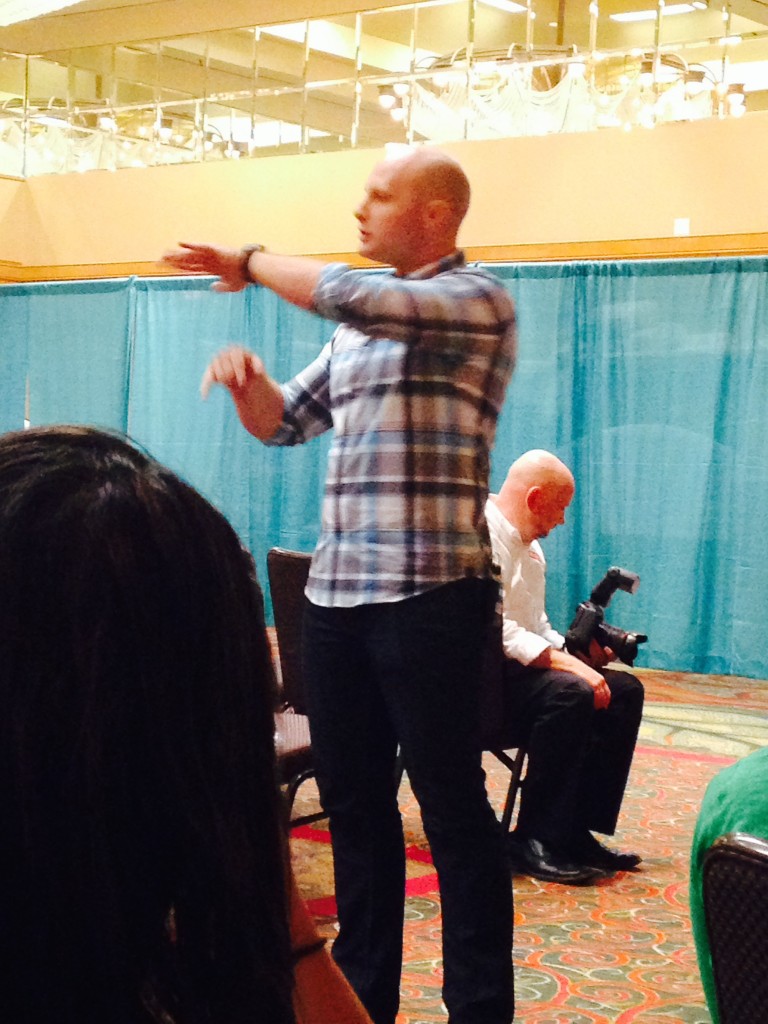 Here's me trying the jigsaw in the Furniture Building Basics class. Thank you Kelly for the pic. I'm seriously pumped up to use my Ryobi tools that I won at the Philly home show.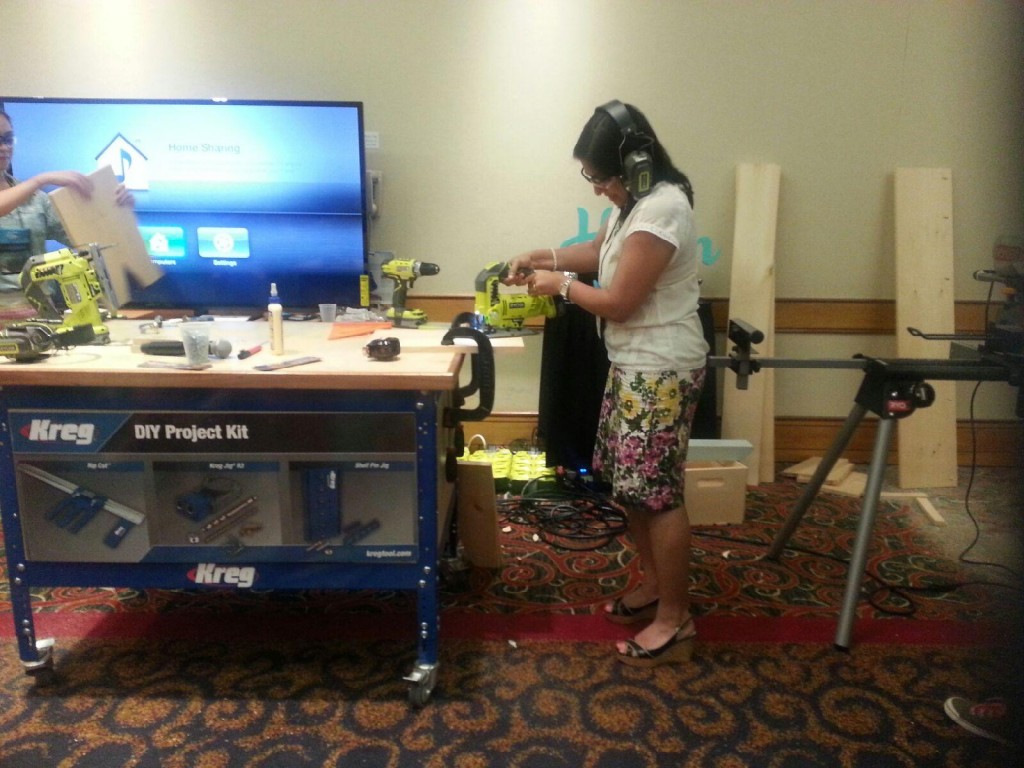 From the staining class with the Shanty 2 Chic sisters.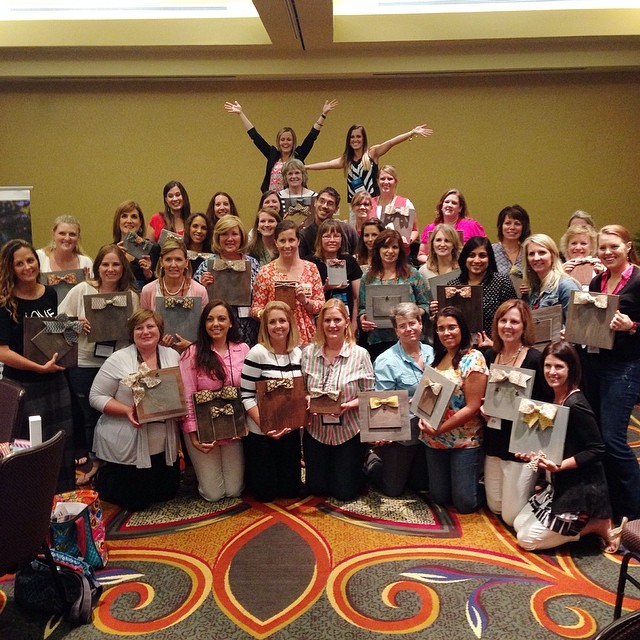 Pic courtesy Shanty 2 Chic
Then there was the Ballard Designs Challenge that I got to participate in with 4 other bloggers, a timed competition where we decorated a table in a handful of minutes. Our team;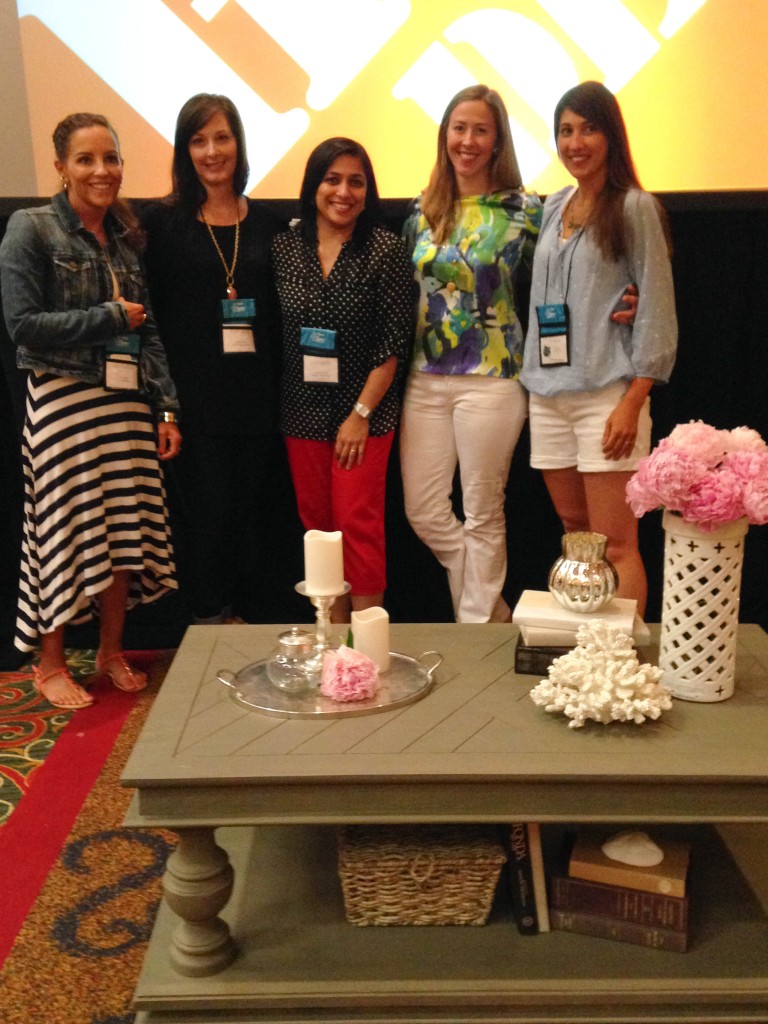 Julia – Cuckoo for Design, Christy – Our Southern Home, Jen – The Chronicles of Home, Cassie – Primitive and Proper
For 2 yrs I was blogging on a island and didn't attend any conferences and can now attest to the need for going to such an event. A big shout out to the organizers, sponsors, speakers, and my fellow bloggers for making this newbie feel at home. It truly was a Haven! Ooooo…and the swag, I came back home with an extra bag full of it. Can't wait to try out the products.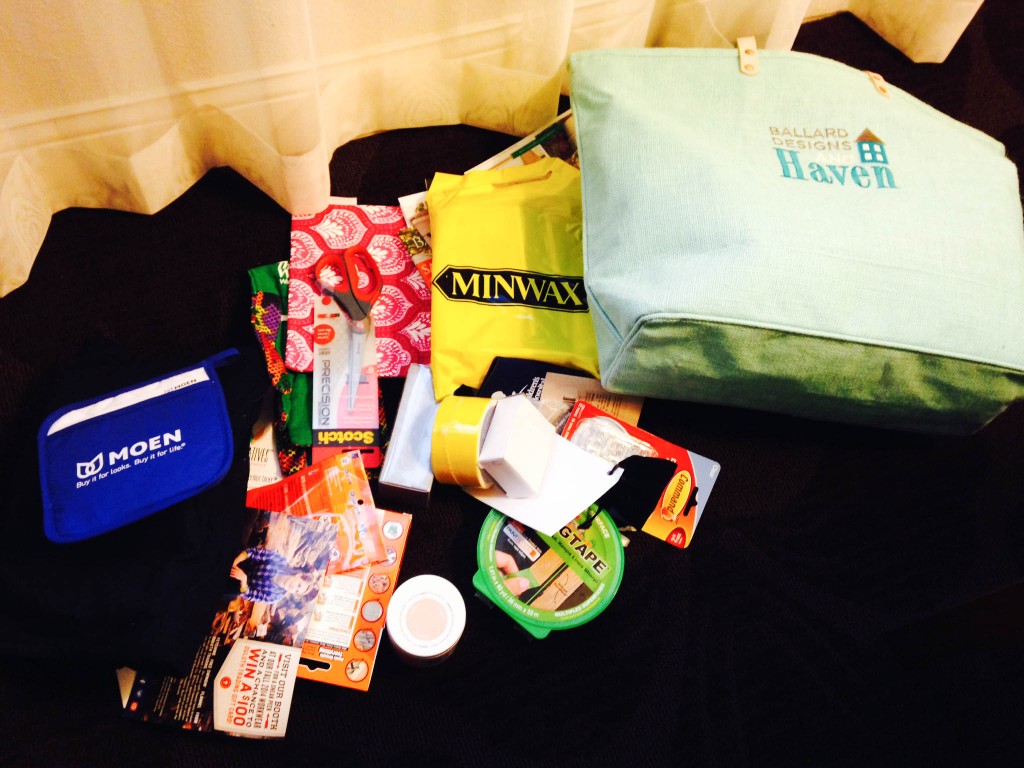 May sound like a cliche but my blogging world has changed forever and I now have a new found appreciation and gratitude to be part of such an amazing group of talented and strong women. And of course all the new friends you make is the icing on the cake.
Have you been to a blog conference? How was it?
PS: I'm over at Remodelaholic today, where I'm a contributor, sharing my Jewelry Organizer project.