Time to follow up on my promise to show you guys my aunt and uncle's home in Aluva, my home town. They were very particular that they wanted only a one story (aka the ranch here). The roof is a combination of both the traditional (slanting) and the contemporary Kerala home design styles.  In India, most of the single family homes have a compound wall around the yard. You usually enter through a gate. Intricately designed iron gates are the norm nowadays. Here is a look inside the compound through the gates.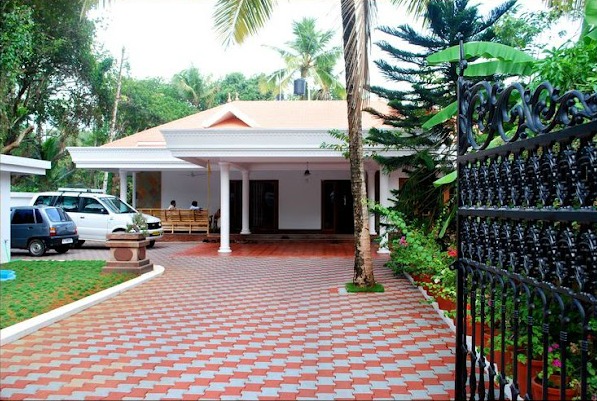 As you enter you are greeted by the 'thulasi thara', a raised alter in which a thulasi or holy basil plant is grown.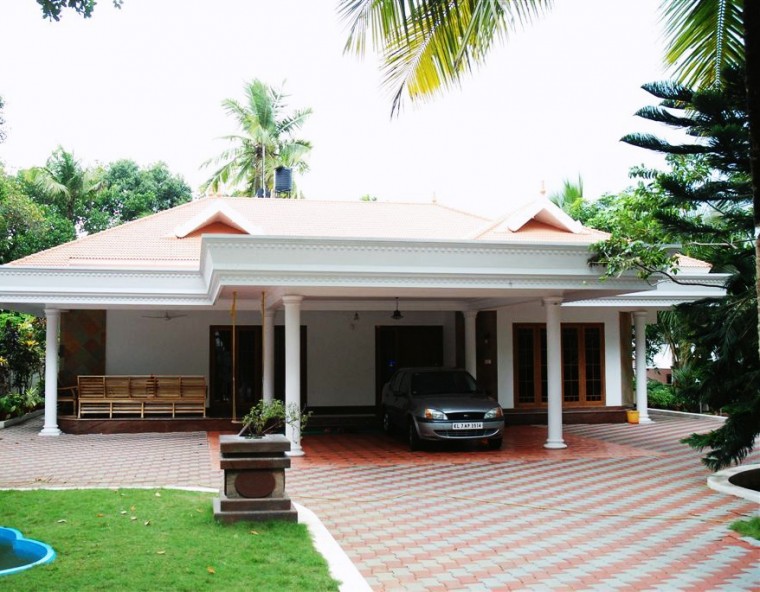 See the swing behind the 'thulasi thara'? That and the small pond (the blue on the left of the pic) are the kids' favorite spots in that house.
The popular flooring of the day is granite or marble or vitrified tiles as they keep the floors cool. They've used granite floors in the living room. The couches in Kerala homes have a generous amount of wood as you can see. The couch on the far right is a 'divan', a traditional daybed.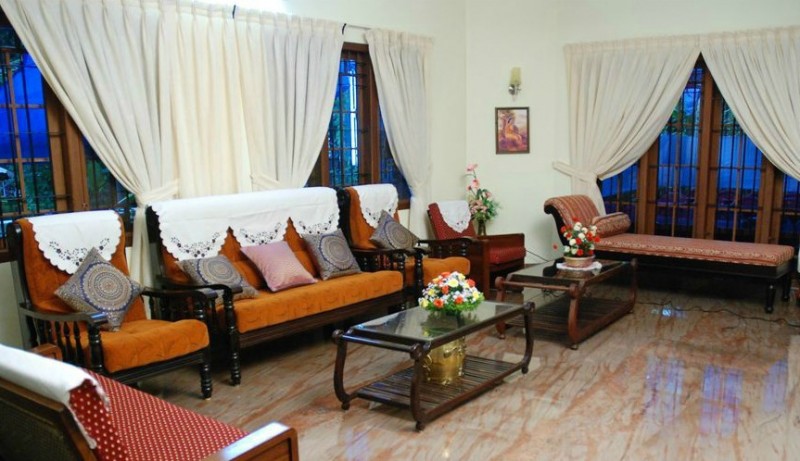 The pooja or the prayer room reminds you of the traditional wood carved windows with slats seen is older homes and Kerala temples. In older homes the upstairs balconies used to be covered with these slats so as to keep the harsh sun out while letting in the breeze. See the brass accents, the knockers and the handle?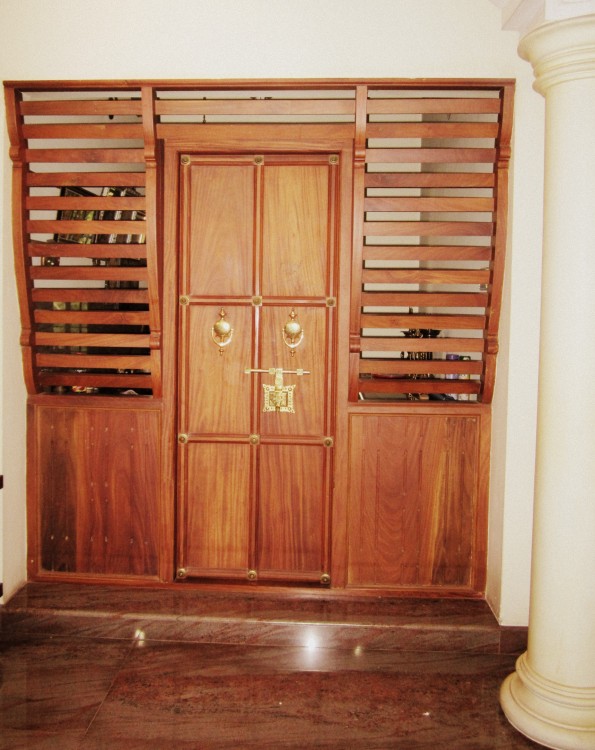 The verandha/front porch sports benches made to resemble the 'charupadi', a built in wooden window seat that wraps around the porch. Any guesses as to what that brown thing hanging in the top left corner is?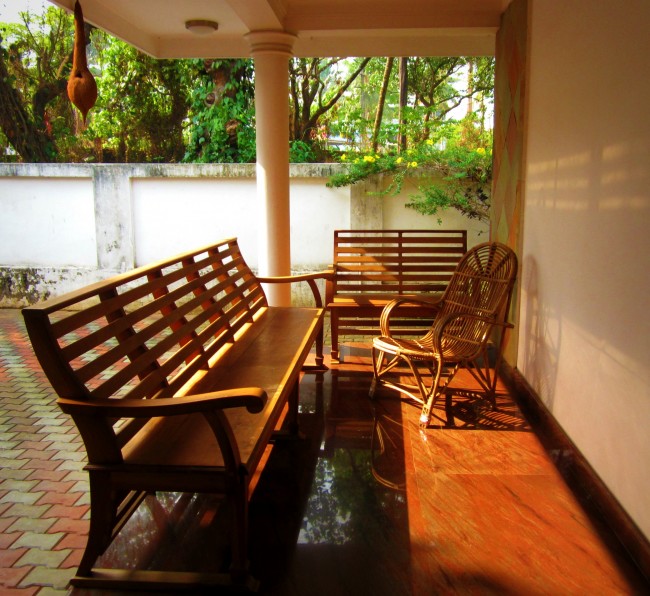 It's a weaver bird's nest, a common site in Kerala yards in the yesteryears! I have a soft corner for those as we had a tree covered with them at my grandmas. Once in a while a few would drop off the tree and I would pick those up. I remember hanging one in my room back in 5th grade. I had wrapped two bangles in streamers and hung it to the bottom of the nest to add some color. One of my first decor projects! 🙂
Leaving you with a shot of the lamp that is lit every evening at the 'thulasi thara'.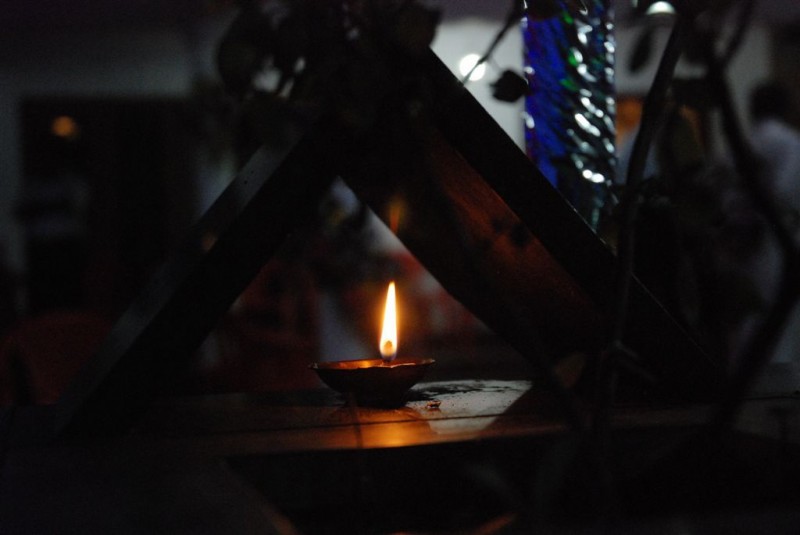 Like what you see? More Kerala home design styles here.
Have a great weekend!