We haven't done one of these Window Shopping Friday posts in a while so I thought why not show you the great deals I came across the last few weeks.  Not sure if I've announced it formally here I now work in DC which is an hour plus commute by bus. I take the bus from a stop very close to home so there is really no opportunity for "on the way back home" shopping. Which in turn means my only home decor window shopping therapy time is on the weekends. As all you moms know after running errands, taking care of chores, and family time there is hardly any time left for window shopping on weekends! In short, that is why these posts have been too few and far in between.
The day after my Same Look 4 Less post about this carved wood side table I walk into our local Marshalls and there it was!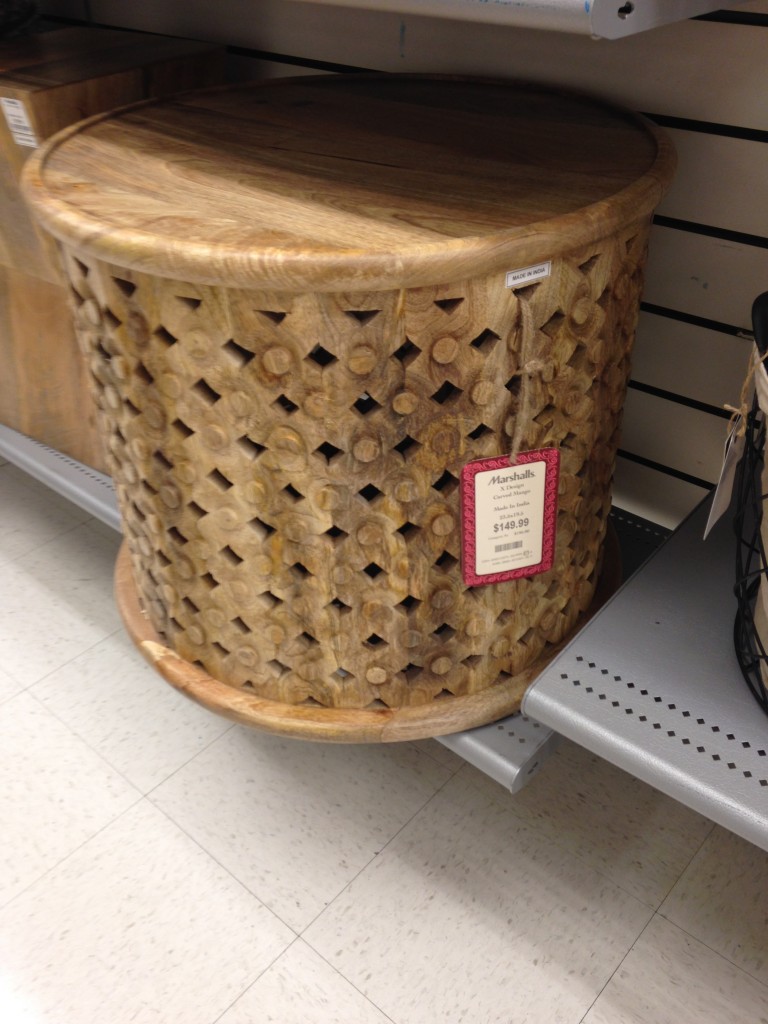 Then there was this metal Moroccan side table. Man, my post was like preview of what I was going to see that day! Not a big fan of the Blue but a few cans of Spray paint can fix that.
Also found at Marshalls was this drop dead gorgeous bowl ($14.99); the inside was beautiful Gold while the outside had a shiny Steel look.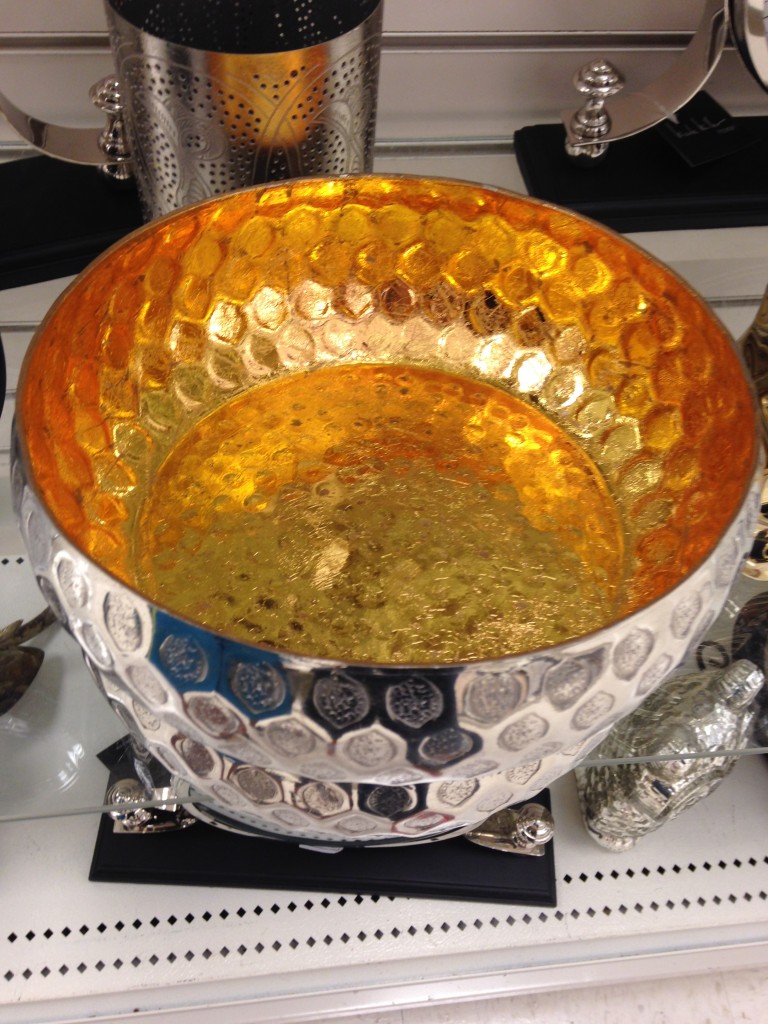 One store that I hardly visit nowadays is Pier1, don't have any close by, which is a big change for me. You know, in NJ we used to live right next to a Pier1 outlet! So last week when I was shopping for back to school supplies at Staples spotted a Pier1 next door and popped right in. What do I find? A a lot of the stuff on clearance like this Red yarn pouf. Would have made for a great addition in basically any room in our house!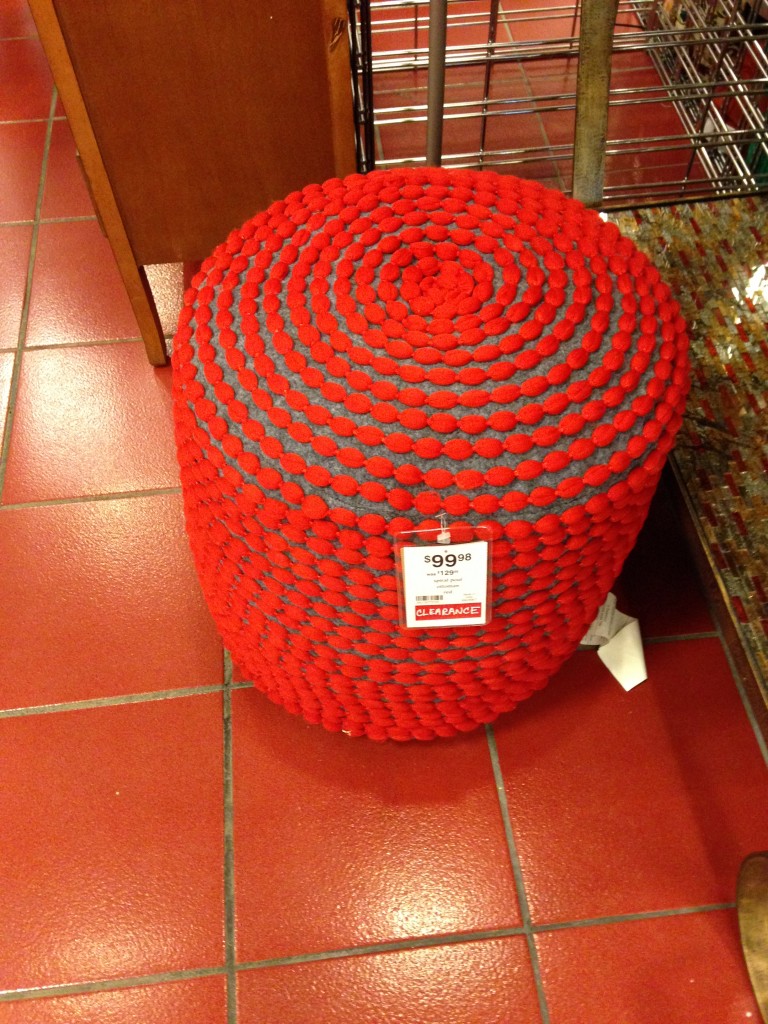 Did you know they have trendy lamp finials? For whatever reason I never knew these existed and there they were on the clearance rack for $4.98 each (marked down for $16). This one is of a crystal Owl. There was also couches and other traditional styles.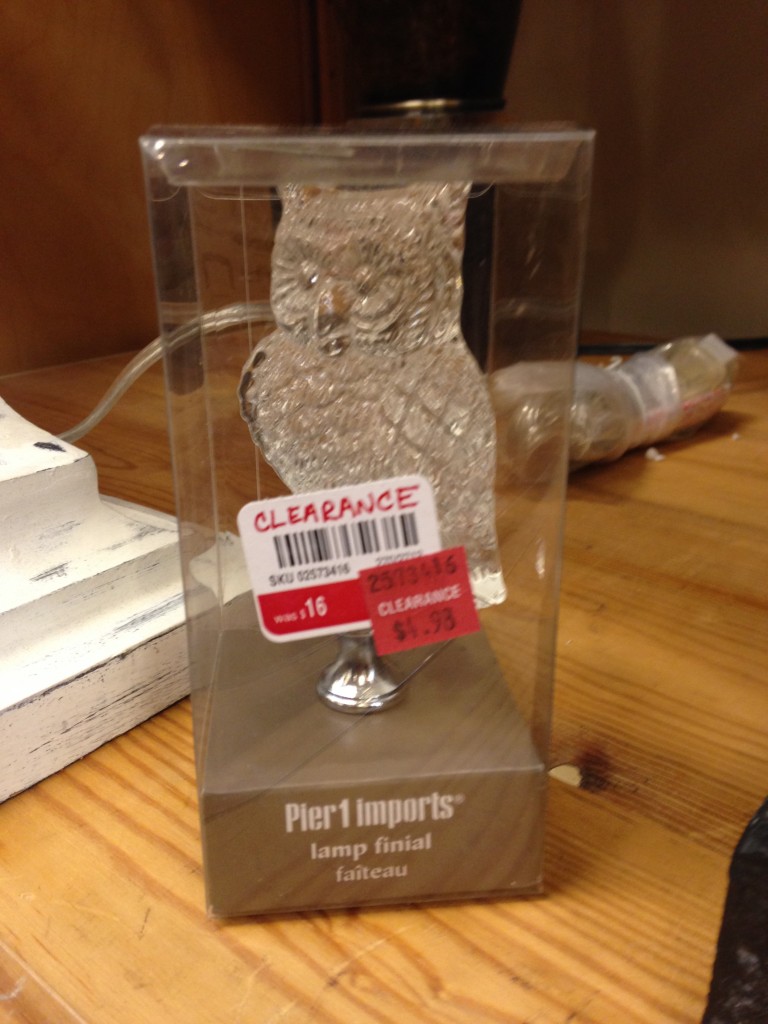 As usual none of these were in my "need" list so they all stayed put at their respective stores.
Do you get to go on frequent window shopping trips to home decor stores? I think I might be able to sneak in some time this Saturday. Don't tell anyone. 😉