The fiddle I'm talking about it is in fact a Dee. Meet Ms. Dee, our new fiddle leaf fig.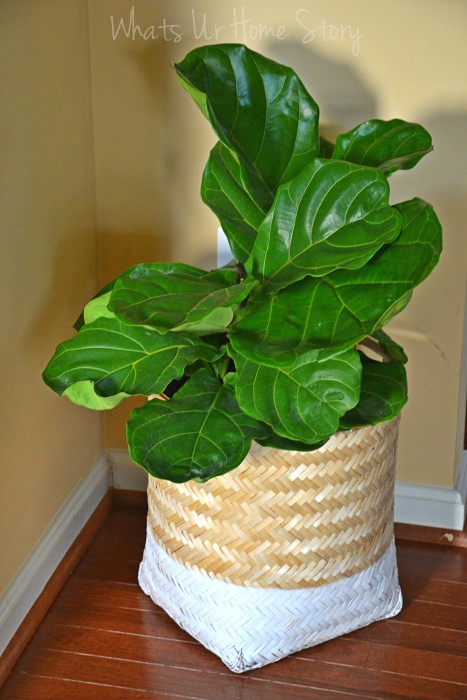 After trolling our local IKEAs online for days we went to the College Park one in MD so that I could finally pick up my fig. On a side note, all the decorating advice online suggests that IKEA is the place were you get the cheapest fiddle leaf fig ($12.99). And there she was sitting on rack all sad and lonely (the only one left even though online it said I would most likely find it it there) so happy to see me. Without a word I grabbed my lil beaut and placed her in my cart.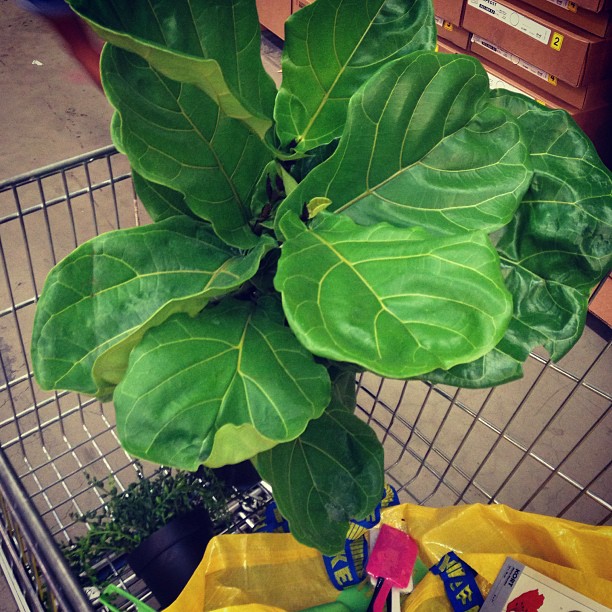 By the time B got around to check on it he heard a few other shoppers pointing to the plant and trying to look for the same thing. Seriously if I had been a minute late I would have been in for some serious disappointment. The hope is that one day it will grow as tall as these awesome twosome I saw at the National Zoo.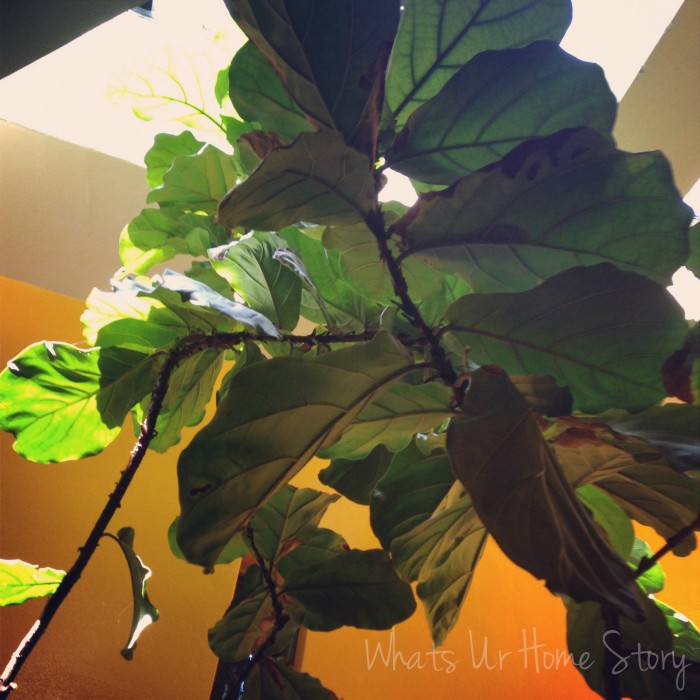 And then I could move it to the left side of the couch in my living room to balance off the side table. You know something like this.
Or even this. I'm psyched just thinking about it.
Won't that be so cool? Do you have a large plant in your home? Any tips to keep Ms.Dee alive?
Update: See how my fiddle leaf fig tree is doing now.