Mala has to be one of the most creative WUHS readers or at least the only creative one that keeps bombarding me with pics of her projects. 🙂 Seriously folks, nothing makes my day more than hearing from you either via email or comments and especially when you share your projects! Thank you Mala for making so many of my days!
Today she is sharing a very clever project, updating a bland mirror and IKEA planters. She says, "I got some plants over the weekend and started a balcony garden. I re-purposed some zip ties to make that sunburst piece. I got cheap Ikea planters and decorated them with Sharpies."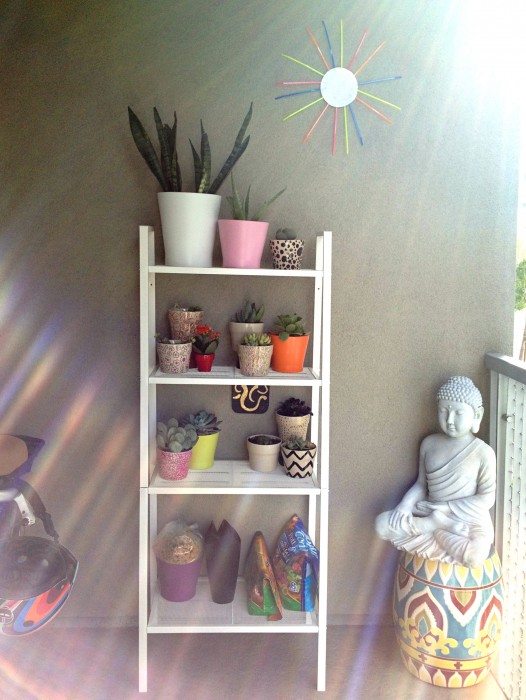 A close up of the planters.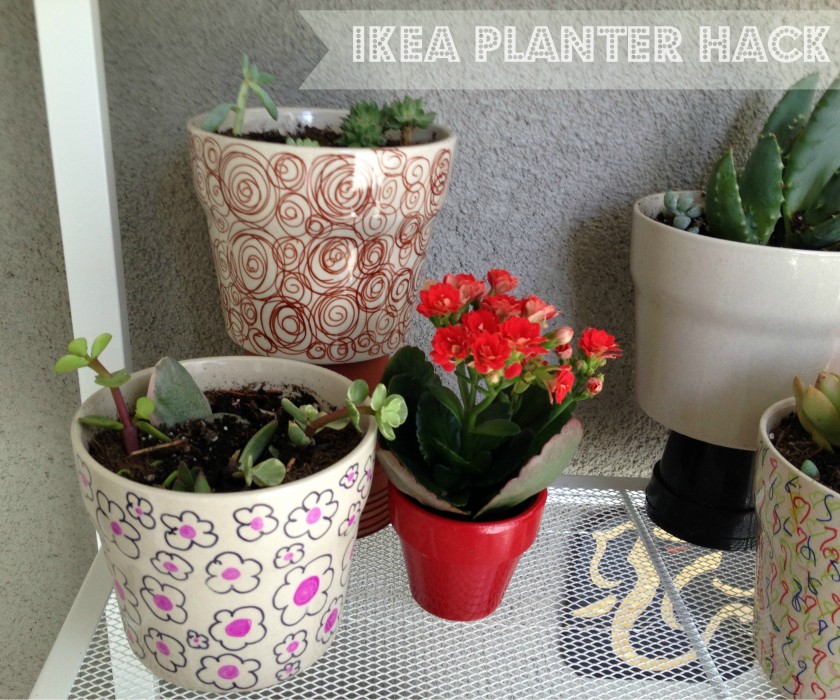 Who knew Sharpie art would take the ubiquitous cream planters to the next level?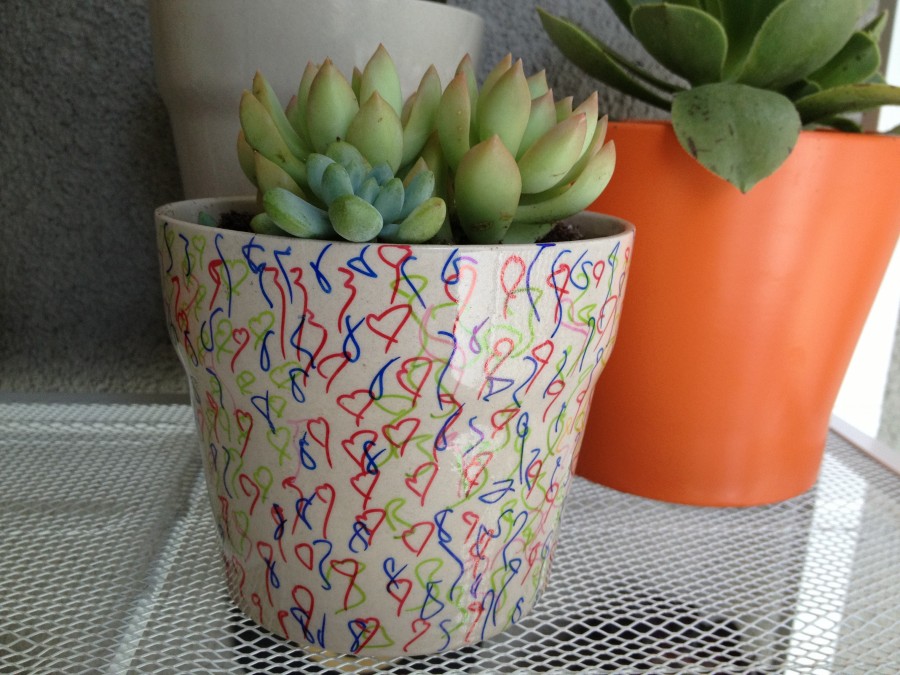 As you can see the possibilities are endless.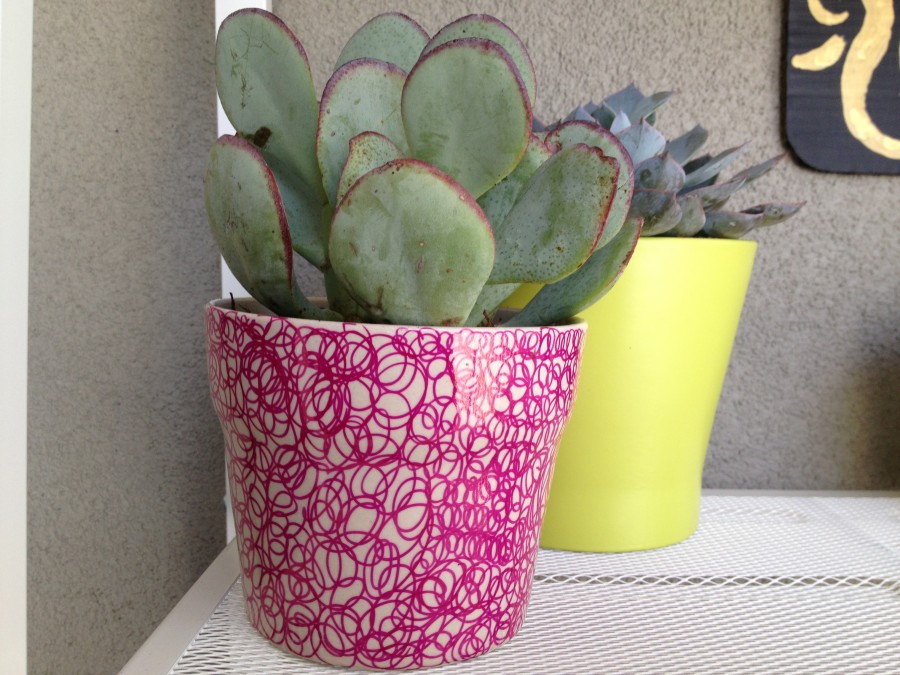 My favorites are these.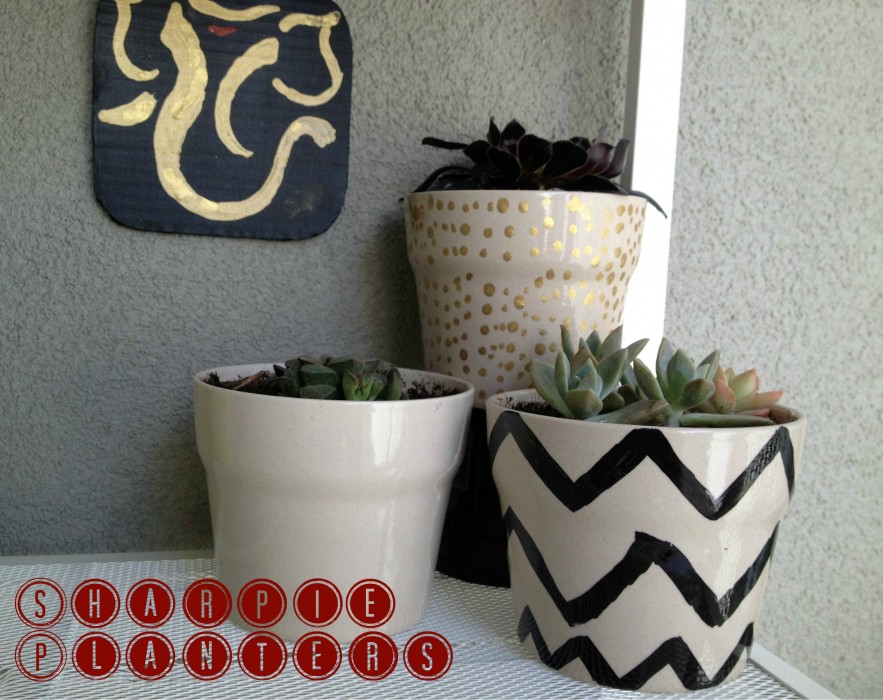 One more….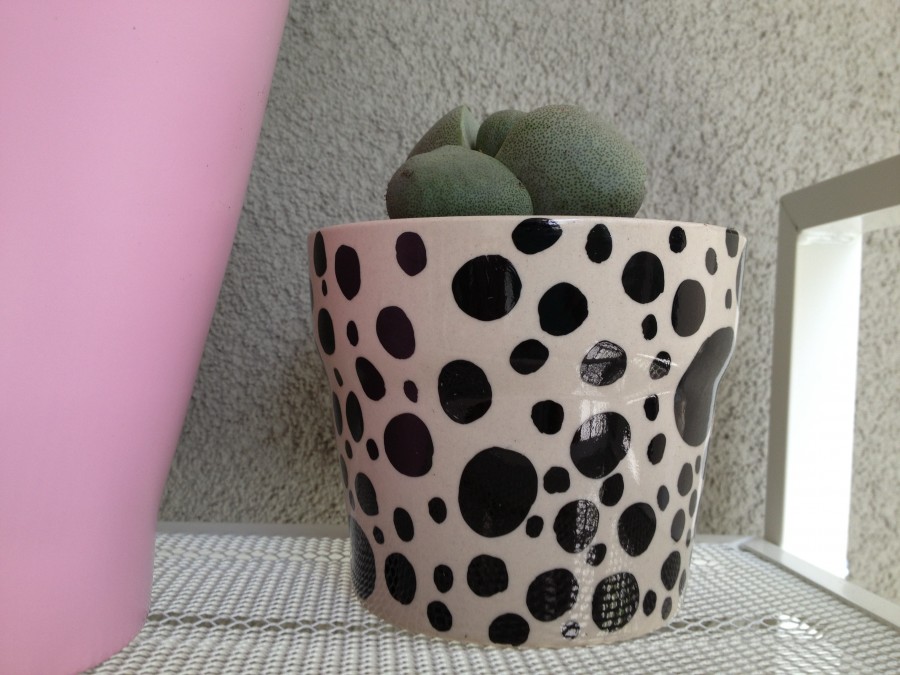 I'm so..doing this. I have so many of those planters at home! How about you?
Do you have a project or a tip or a room or even better  pics of your beautiful home that you would like to share with us then please shoot me an email at [email protected].