As many of you on Facebook have noticed, a lot has been going on around at WUHS. Thought I would share them here too.
My DIY Container Water Garden is in the running for the $1k prize (and a mention in the magazine) in the BHG Best Garden Photo Contest.  Once a day voting is open till July 20th. It would be really great if you awesome folks could show the support and vote. A Big Thank U for all the votes!

I'm also partnering with  the Prismma magazine, India's premier online source for decor and interior design to share my DIY/decor adventures with their readers. Thanks Rekha Nambiar and the Prismma team for the opportunity.
My article (on page 34 in the Inspired section) about the 11 hour stencil marathon dining room make over in the monsoon issue of the magazine.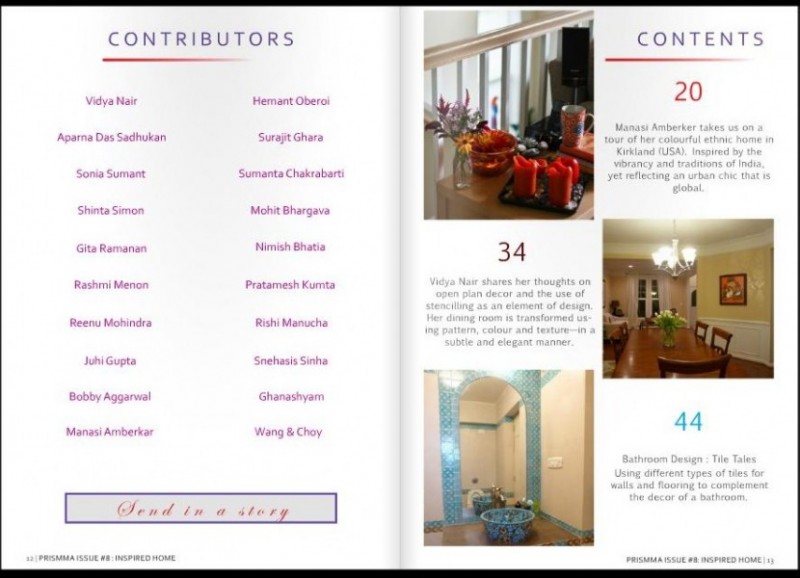 The container water garden was featured yet again, this time on the 'Project Planters' post on the fab Canadian blog, Inspire Me Heather.
Thank You Heather for the feature and for thinking up a blog to share all the cool projects that we come across the blogosphere!
Last but not the least a reminder about the Motif Pillow Store Credit Giveaway, my note of thanks to you guys. It is open to all my readers (free international shipping). The winner gets to choose a throw pillow cover from the store for $30 or under.