Before you freak out and wonder what in the world I'm up to let me set your concerns to rest. I'm talking about the plant kind here, the spider plant (Chlorophytum comosum) that is. For the uninitiated, it looks like this;
The other day I was at a neighbor's and noticed that she had a mature spider plant that was sending out a million hanging stems. The spider plant is one of the easiest plants to propagate and grow indoors. The new plantlets  or baby spiders as they are called develop on the hanging stems . I asked her if I could have a plantlet and she graciously offered me two!
Based on the many 'how to care for a spider plant' instructions on Google it looks like there are 2 ways;  you could root them in water (most plantlets already have tiny root like things on the bottom) and then plant it in a pot or to plant it directly in a pot. Further investigation into #1 to see if it can grow in water, like the pothos plant, didn't turn up much results. I mean, if you can propagate it in water then how why wouldn't grow in water?  So I decided to try it both ways.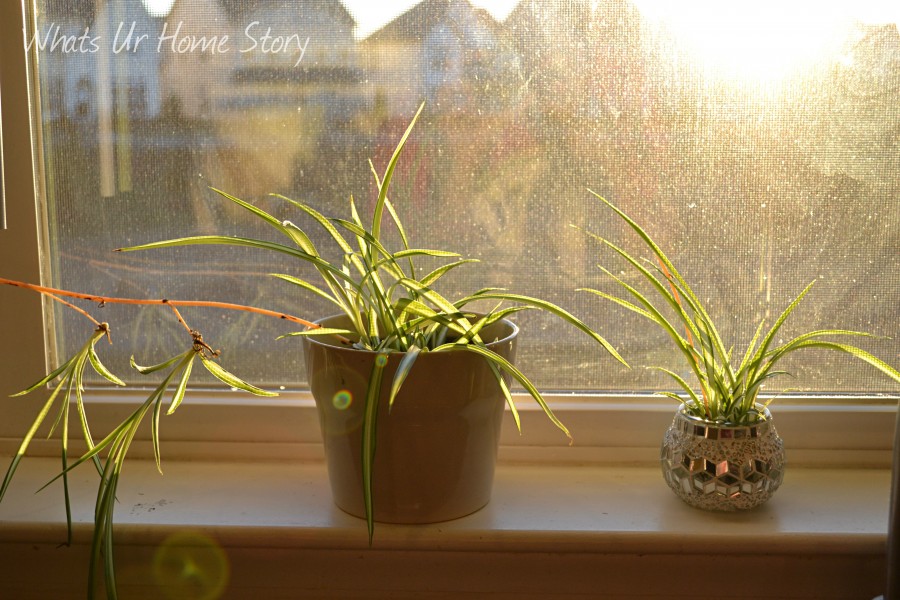 The one on the left is planted in soil and the itsy bitsy one on the right is floating in some water in a mirror votive candle holder (a souvenir gift from a coworker's trip to Turkey). A close up of the lil one basking in morning sun on our kitchen window sill.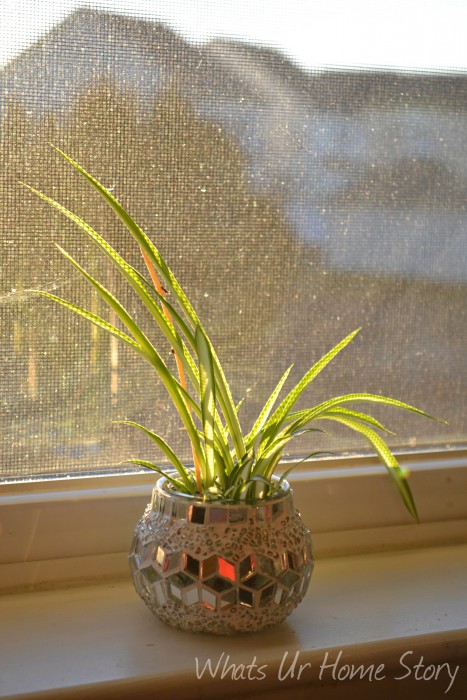 Since we are on the subject of plants with usual growing habits, does any one know what this one is? These two branches were part of a grocery store bouquet from my birthday back in early Feb and have managed to survive for over a month!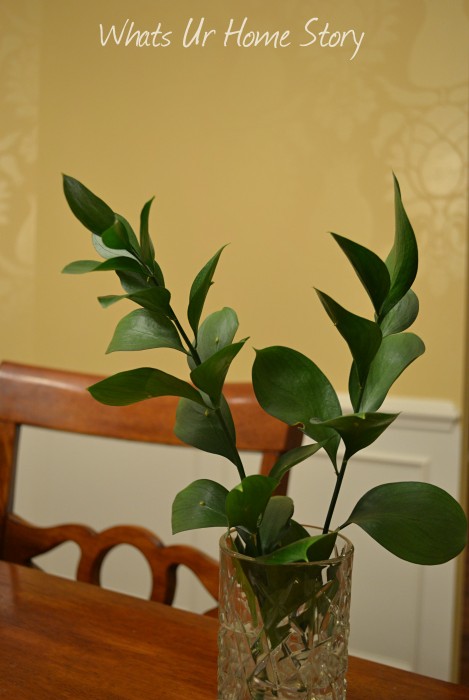 Last week I noticed tiny sprouts (not sure what else to call them) from the center of the leaf, some on the top some on the bottom).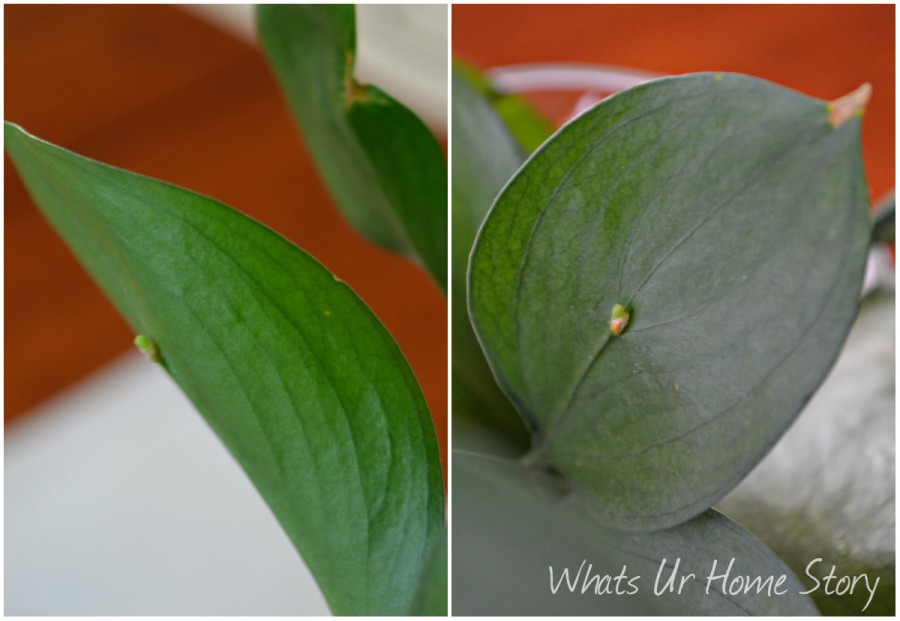 Doesn't it look like it sprouting/ sending out new shoots? Won't it be cool if they actually are? Any hoo…I'm keeping them in water and will be monitoring closely to see where we end up! You know, I'll keep ya posted.