More memoirs from our trip to India. I promise you I'm at the near end of my stash of India posts. Maybe two more then I'm done. 🙂 We went to a 5 star resort called Kadavu in B's home town, Kozhikode, for lunch. We ate at the multi cuisine restaurant, Oottupura. The food was ok but not worth the hefty 5 star price tag. However the ambiance and the beautiful setting on the banks of the Chaliyar River is worth a visit.
The architecture reflects the local style very well. As soon as you enter the lobby you are greeted by a trio of giant tiered traditional lamps. Disclaimer: All pics were taken with a ITouch. That day I had diligently taken the DSLR with us so that I could take great pics but forgot the battery at home! All we had was the ITouch which my daughter had (thankfully) sneaked in her purse.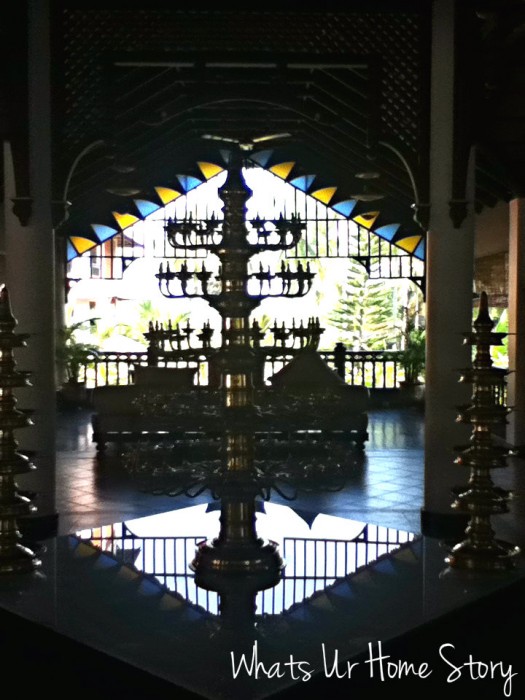 A Kerala mural painting flanks a traditional charupadi window on the right side of the entrance.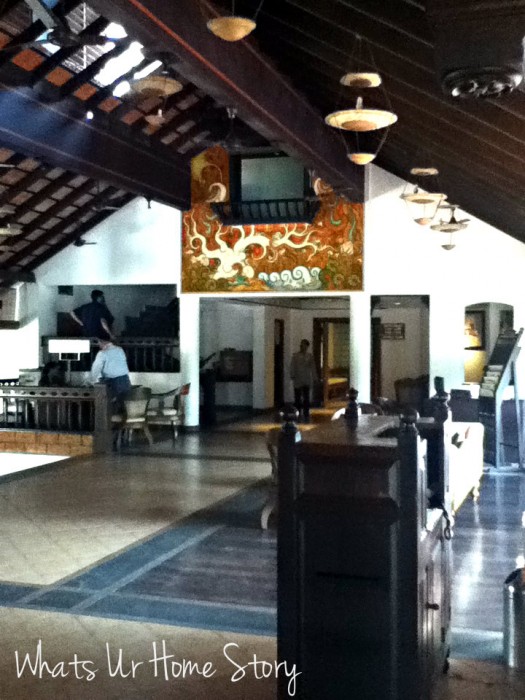 On the left is a Mughal style balcony, the only thing that felt out of place architecture wise.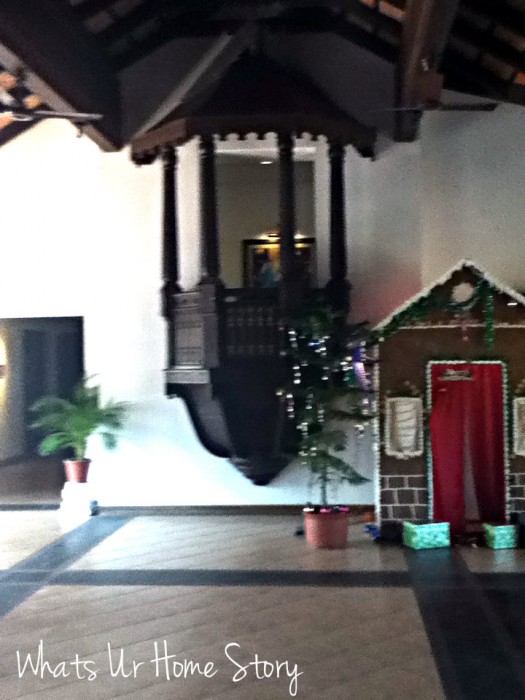 Wood lattice work frames the beautiful views outside the balcony;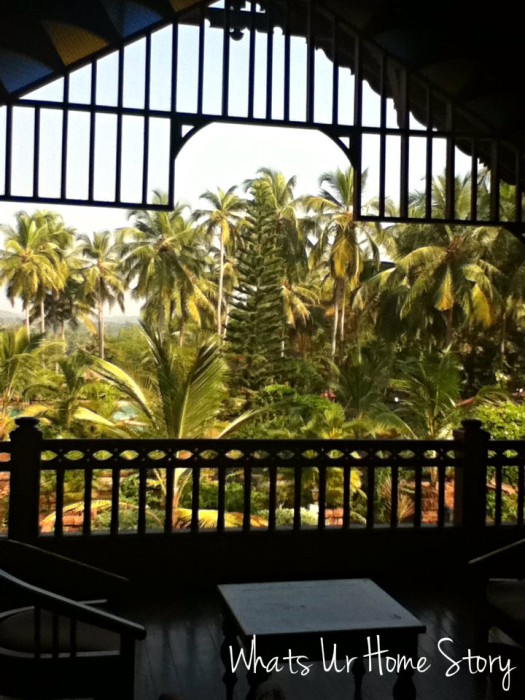 The carvings on the side of the slanting roof;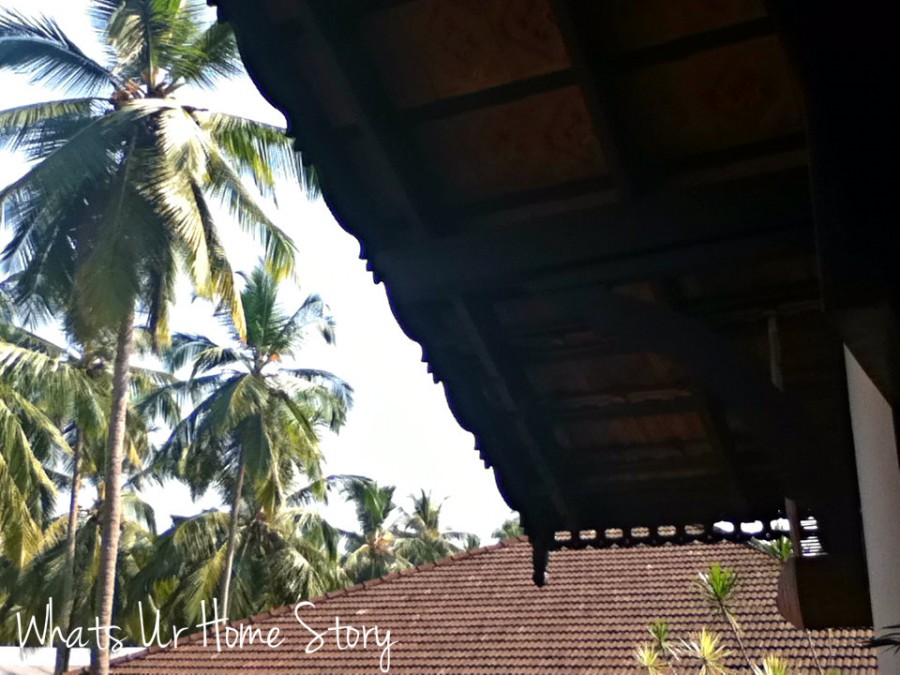 The ceiling has terracotta tiles inlaid the traditional way on wood beams.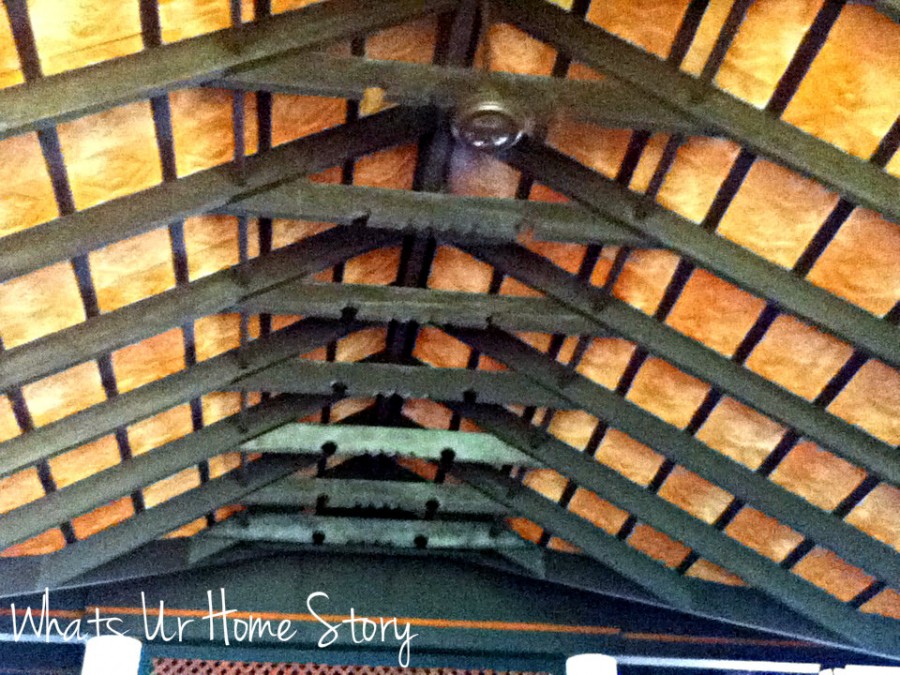 The landscape is dotted with lakes and pools surrounded by tropical trees.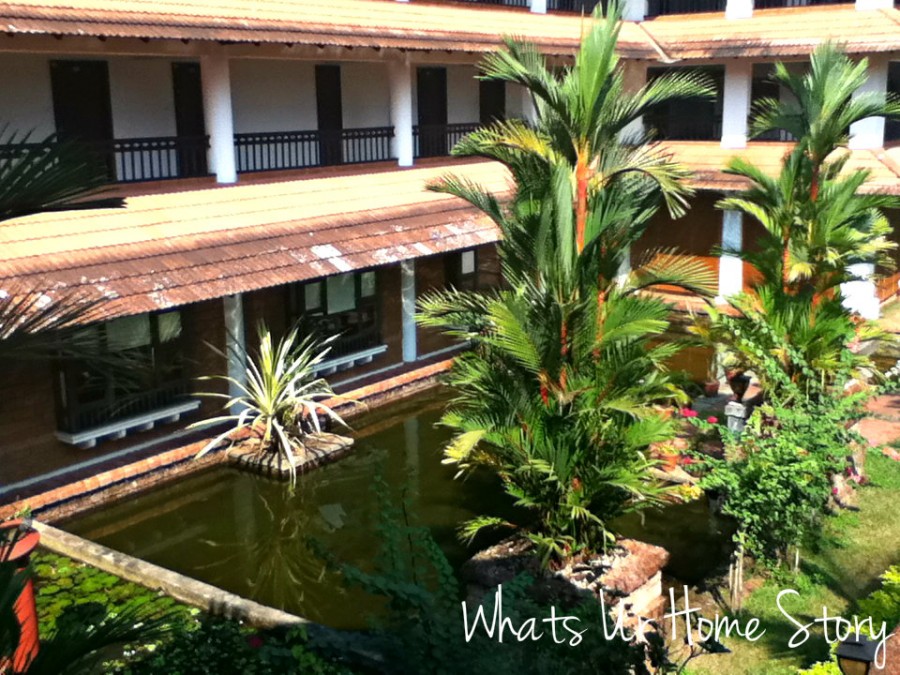 I've heard rave reviews about the rooms and service from friends and family who have stayed there. They even offer traditional snake boat cruises on the river.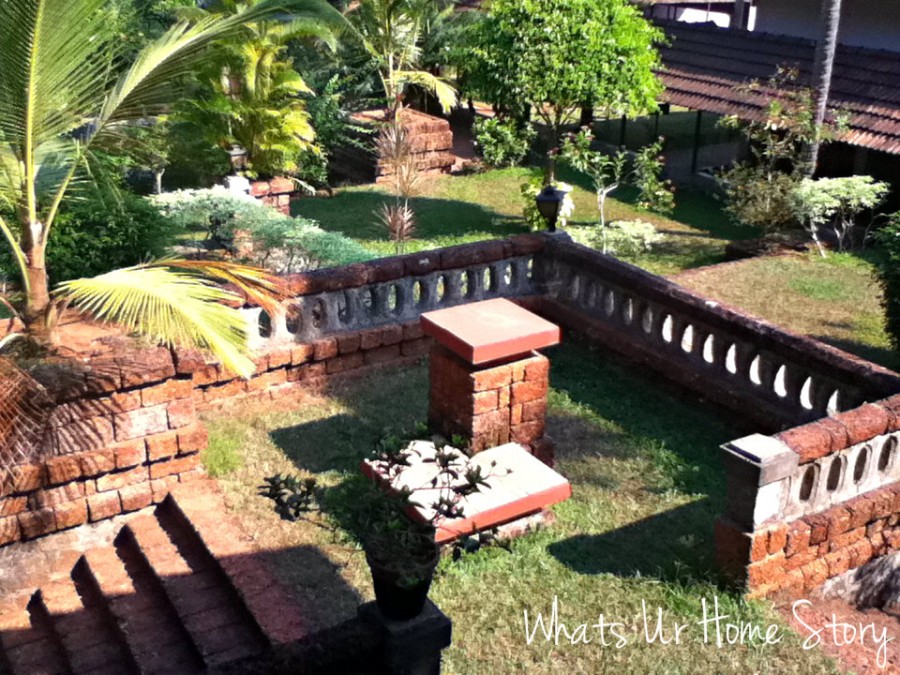 Anyone been there? What is your fav vacation spot?