Close on the heels of last month's 1 bouquet in 10 ways post here is me trying to do something similar. This time however I forgot to take the before pics when the bouquet was in its prime. I usually keep it the way it is for 4-5 days. Once I see the first signs of wilting I start splitting it around so that I can get the max life out of the flowers. This is what I started with;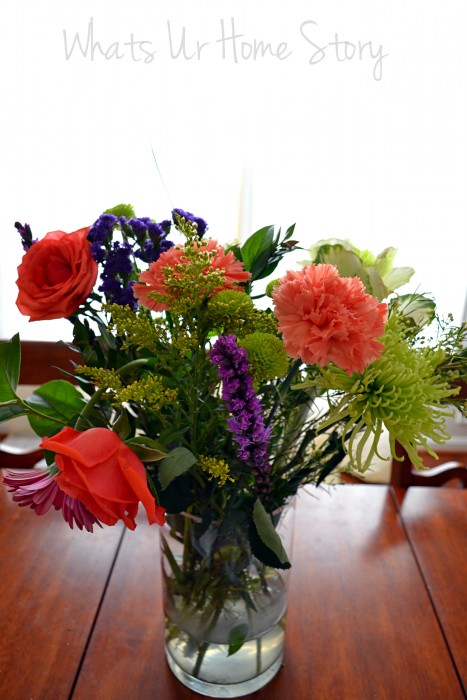 See the roses drooping? After trimming the stems, I moved them over to the coffee table.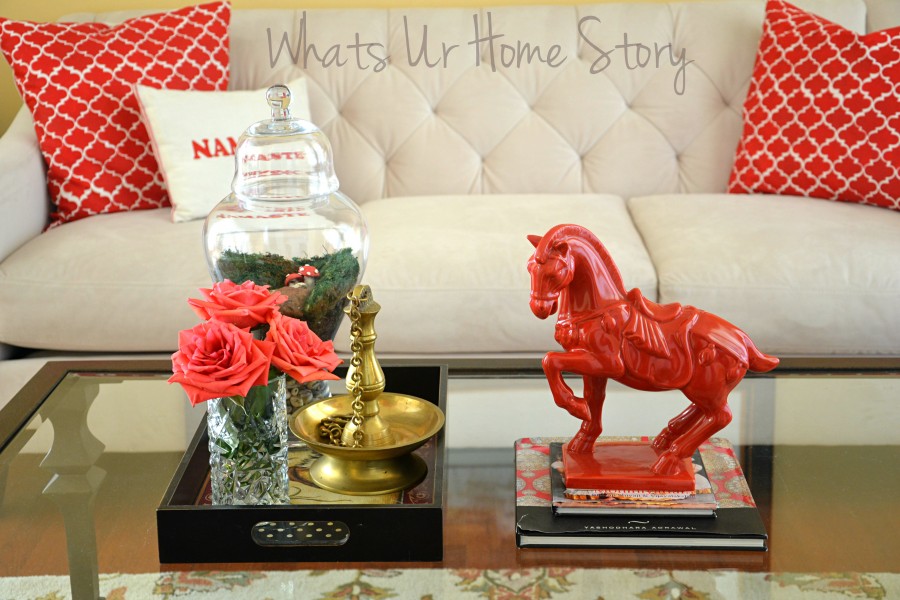 I left those roses out like that for over a week and was surprised that they had dried by themselves and had turned a pinkish coral color. You might have seen them in the tribal bowl post.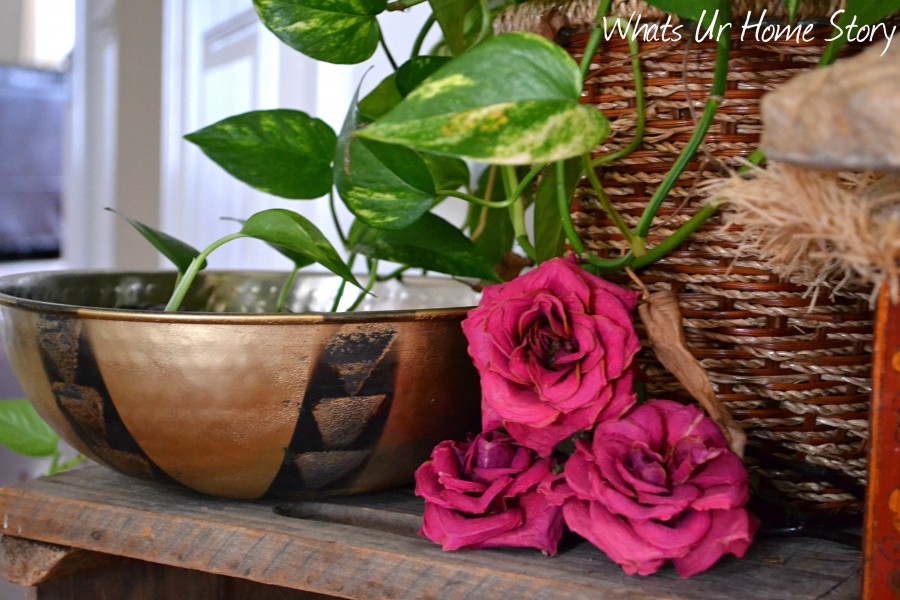 The coral carnations and the apple green mums made a great pair in my trusty glass that always doubles as a vase.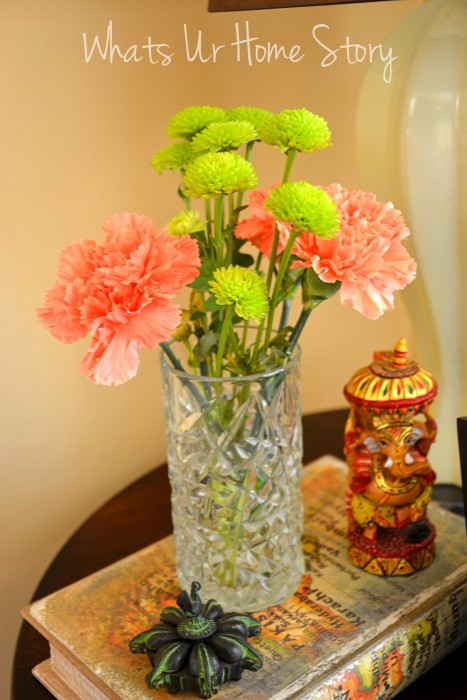 The cabbage (yes it is cabbage for real) made quite a statement in my mom's pickling jar.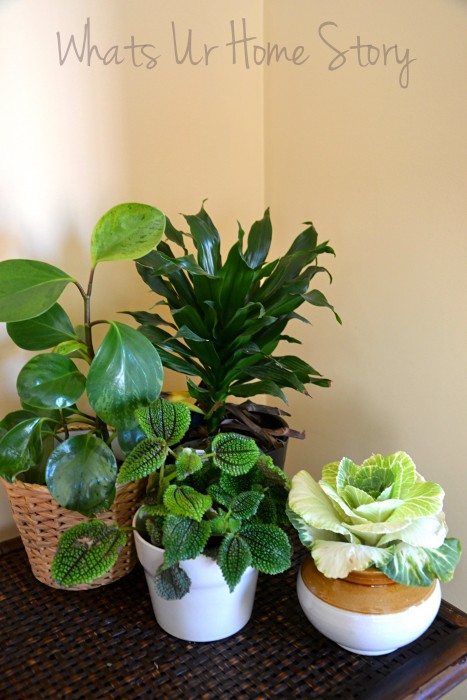 The Gerber daisy and the spider mum joined the mums from the other bouquet in the bud vases (you saw them here too).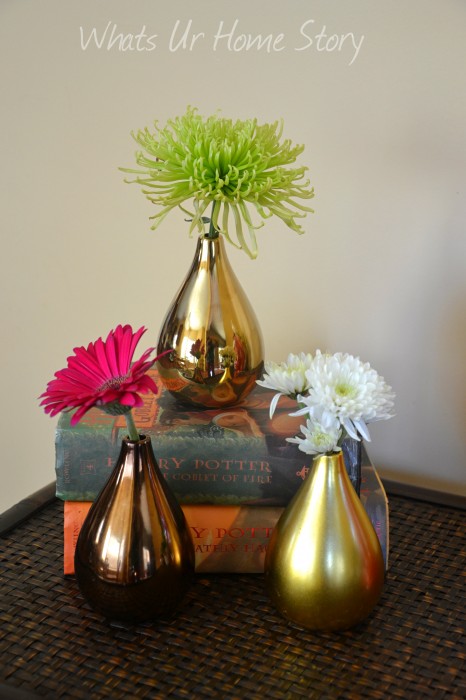 Oh, by the way the table in the last two pics is a new find (details coming soon). Here it is again holding another new find, the Buddha candle and the baby's breath.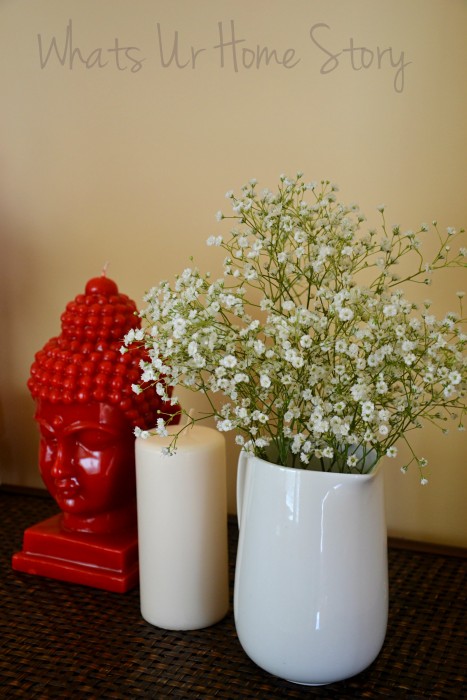 The left over greens were perfect for the mantle.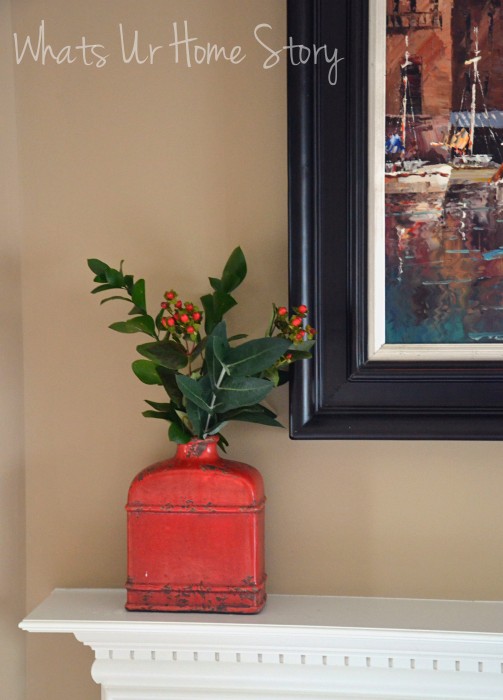 In a week the same greens moved over to the living room.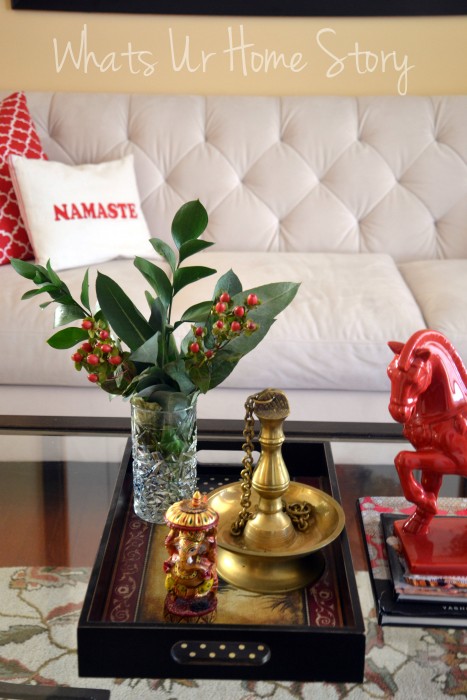 Do you move flowers around your home too? Or am I the only crazy one?