Can you believe that the same day I posted about lusting after the CB Grey Wash Lounge chairs ($699 each) I found the chairs for my family room! And that too on Craigslist! Please ignore the messy garage in the background. What do they say, keeping it real? 😉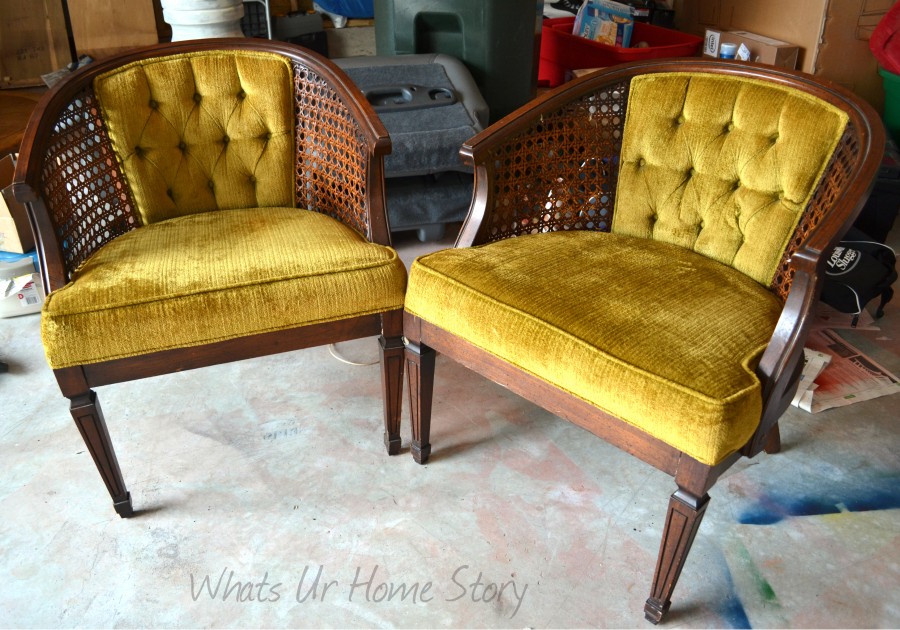 Ok, granted they are not the same but at $80 for the pair I'm not complaining! The chairs were listed for $50 each and I asked the seller if she/he was willing to go down to $40.  And she said yes! Now the problem was convincing the hubs. B liked the chairs and the style but the trip to Colonial Beach (2 hr drive for us) was not very enticing. My monkeys are into history especially my monkey #1. Given the fact that Colonial Beach is the birth place of George Washington, James Monroe, and Robert Lee it was not too hard selling the kiddos on a day trip idea. After showing B tons of cane chair redos  all over the blog world he was on board too. Off we went on Saturday and grabbed the chairs.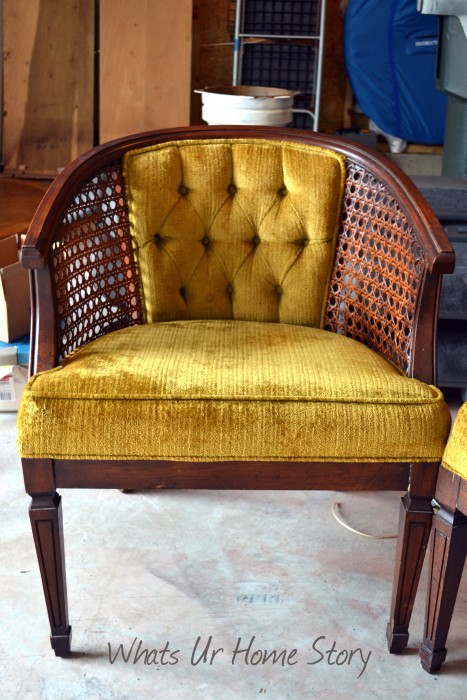 Unfortunately it was cold, dark, and raining the whole time we were there. So we had to shelve our exploring plans. Not all was lost though. The seller of the chairs also happened to be the owner of the restaurant, Willey's, where we had gone to pick the chairs up.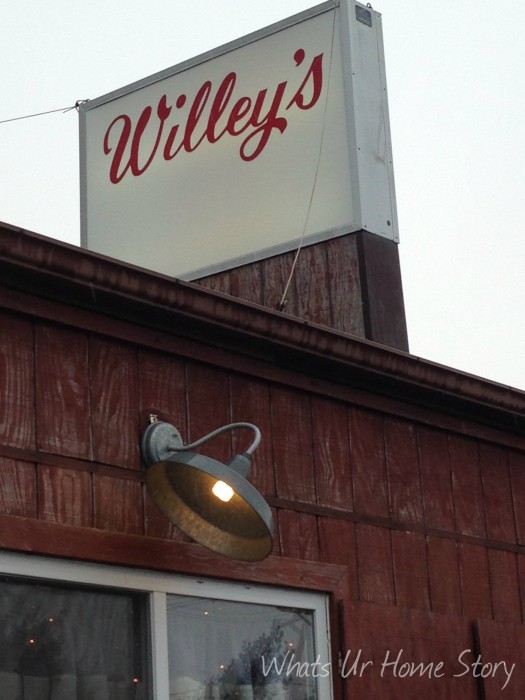 Tummies filled with yummy BBQ (some of you might have seen this pic on Face Book over the weekend) and we were ready to head back!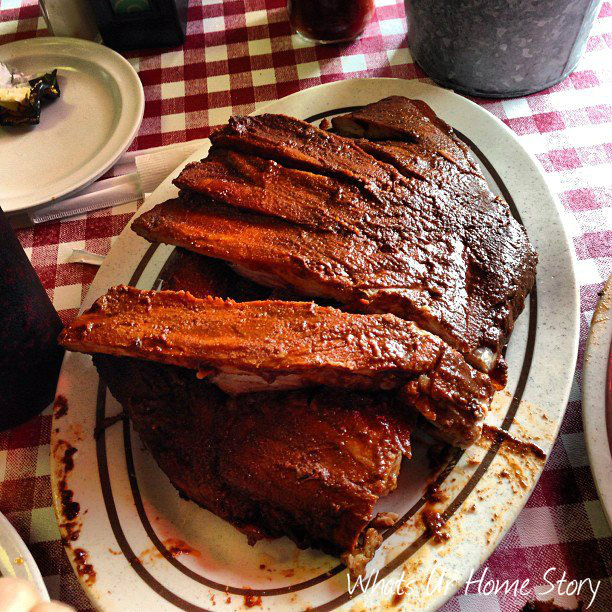 I know, the chairs maybe a bit short when compared to the sectional. I plan on attaching small wheels on the bottom to add some height. The idea is to finish it along the lines of this one.
Source: thelittleblackdoor.blogspot.com viaWhats Ur Home Story on Pinterest
No, haven't made up my mind on the colors or fabric yet though a million ideas are rushing through my head. Did I tell you we almost zeroed in on the media console? Once we decide on that and see how it looks in the room I'll press full onto chair redo mode.
What have you been up to? Any interesting road trips recently?