As most of you know my family room furniture Wish List stands like this;
Couch √ – You can read about the details of our mammoth sectional
here
. Coffee Table √ – We found our Restoration Hardware
knock off
at Home Goods. Ceramic Stool Side Table √ – After a year long
search
found this
darling stool
, again at Home Goods. Media Console – The
search
for the perfect (aka. a taller than normal) continues.
Sofa table/ Chest – Actively scanning Craigslist to find the right one.
Two Accent chairs – Have no idea about what I want! Side Table #2 – This is going between the chairs. So will have to wait till I finalize the chairs.  
And then I saw this……………………..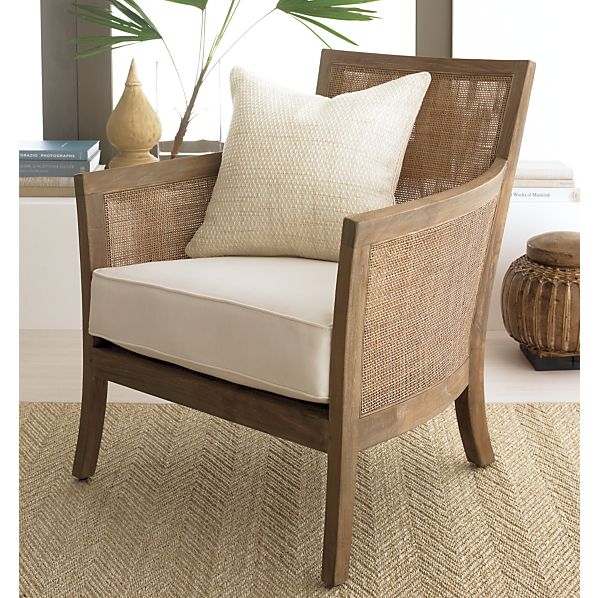 The  Blake Grey Wash Lounge Chair from Crate and Barrel! Yes, it is pricey at $699 especially if I'm buying two. But what is not to love about this chair? The reclaimed wood look, the cane, the linen cushion, the lines……………..
The only problem; B is stuck on the reclaimed wood look for the media console. With the industrial coffee table that has a grey washed top and a reclaimed wood media console won't these chairs be too much grey washed furniture? What do you think?
PS: If you don't like the bleached wood it even comes in an espresso finish with a leather cushion. Not an option for us as I don't want any more leather in that room. 🙂