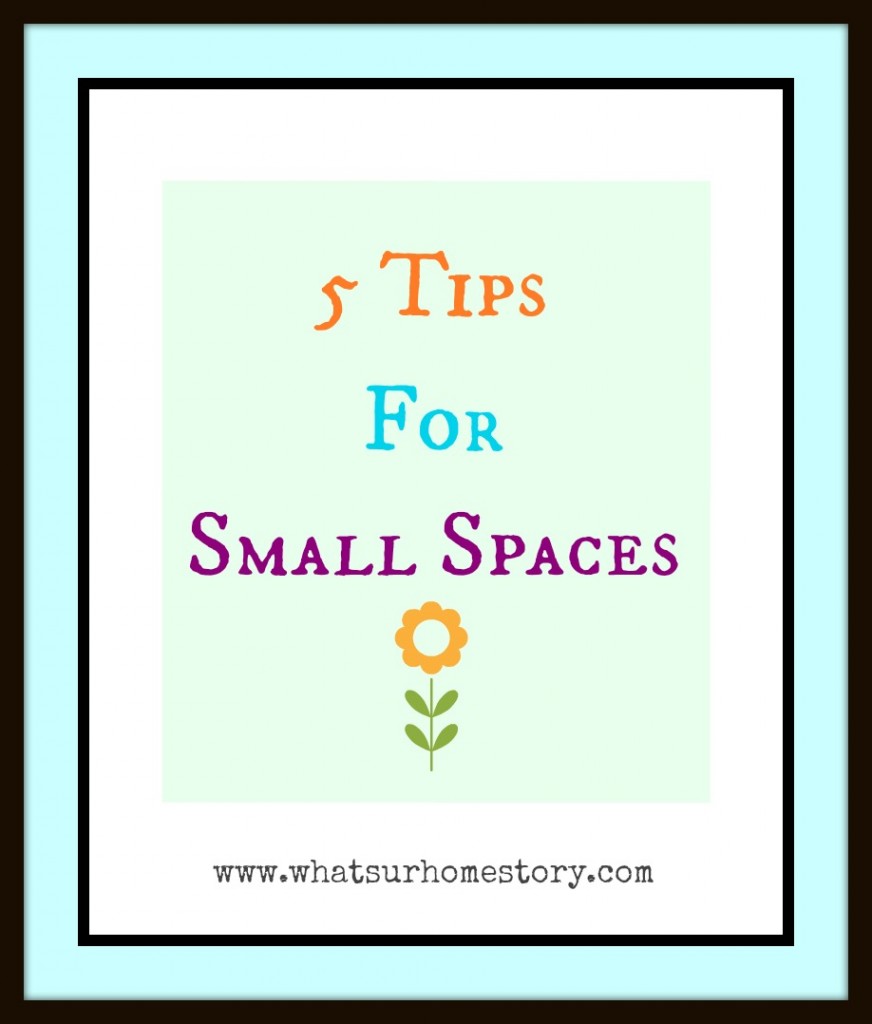 "How do I make a small room look bigger?" I come across this question quite often that I thought sharing with you some of what I've learned along the way (many from my own faux pas) on this topic would be useful to y'all.
Light Paint Colors
When the space is tight you can never go wrong with light paint colors. They give the room an airier feel as they reflect the natural light better. This is one hundred percent true for ceilings. Darker ceilings make the room cozier and warm (sometimes cave like, had to repaint the living room ceiling in our old home twice!) where as lighter shades open up the space as you can see in this room.
De-clutter
Can't stress the importance of this one enough. They say a pic is worth a thousand words. A quick look at the below pic and you'll know what I mean.
If you are a collector then the best way to display your collection is to rotate the items. That way you are reducing the clutter as well as freshening up the look.
Use Mirrors
Mirrors are a decorator's best friend. They are so versatile that you can find a way to use them in every room in any decor. Again, the reason why the work is that they reflect light. The trick is to keep the mirror opposite to something interesting (for a good reflection) or a light source like a window or an open space.
Appropriately Sized Furniture
In a small space non fussy furniture with clean lines saves much needed floor space. Raised legs on a couch gives the illusion of more room underneath. A big no no are bulky couches and chairs with rolled arms like we used to have in our old home. Back then we bought the furniture before we actually moved into the home and did not even measure when we bought! The couch, love seat, and large coffee table totally dwarfed whatever little space we had in the living room. Talk about learning from your mistakes!
Furniture that does double duty also goes a long way in saving space.  Using a storage ottoman instead of a coffee table functions as storage as well as extra seating. In this pic they've used a day bed as a couch.
Window treatments
If you have low ceilings then hang your curtain rod as high as you can over the window. For a small window go wider than usual. This window trick never fails as it pulls your eye away from the negatives. Our basement bedroom window is the perfect example. The ceiling height is 9 feet in there and it is a large room with a small window, which stuck out like a sore thumb. Extending the rod beyond the window on either side and hanging stationary panels from the end to just past the outer edge of the glass fools the eye into thinking that the entire width is the window.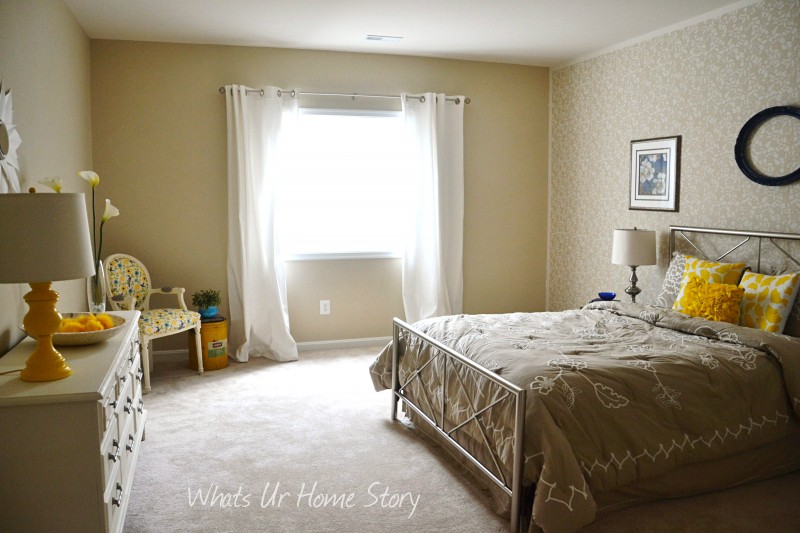 Are you a fan of the window trick too? What is your go to trick to make a space feel bigger?