Going back to my roots again this week. All things old are making a huge come back in Kerala and I am so glad they are. Take these hanging lamps for instance, they are called Kerala vilakku or thookku vilakku.
Brass is a very popular medium to make Hindu god figurines. On the left is a Ganesha (you may remember him from my mural painting earlier) and the right is a Lakshmi (the goddess of wealth) lamp. Always an integral part of the prayer room, these bronze lamps are lit during dusk for prayer and are usually hung in the porch. Now they are popping up like mushrooms after the rain in all forms of decor adorning living rooms, hallways, and even coffee tables (like mine). 🙂
The hanging swing benches of Kerala called 'the attukattil' add an air of whimsy to the family rooms in many houses. The strings used to hang them can range from simple chain links to ornate bronze casts featuring birds, orbs etc.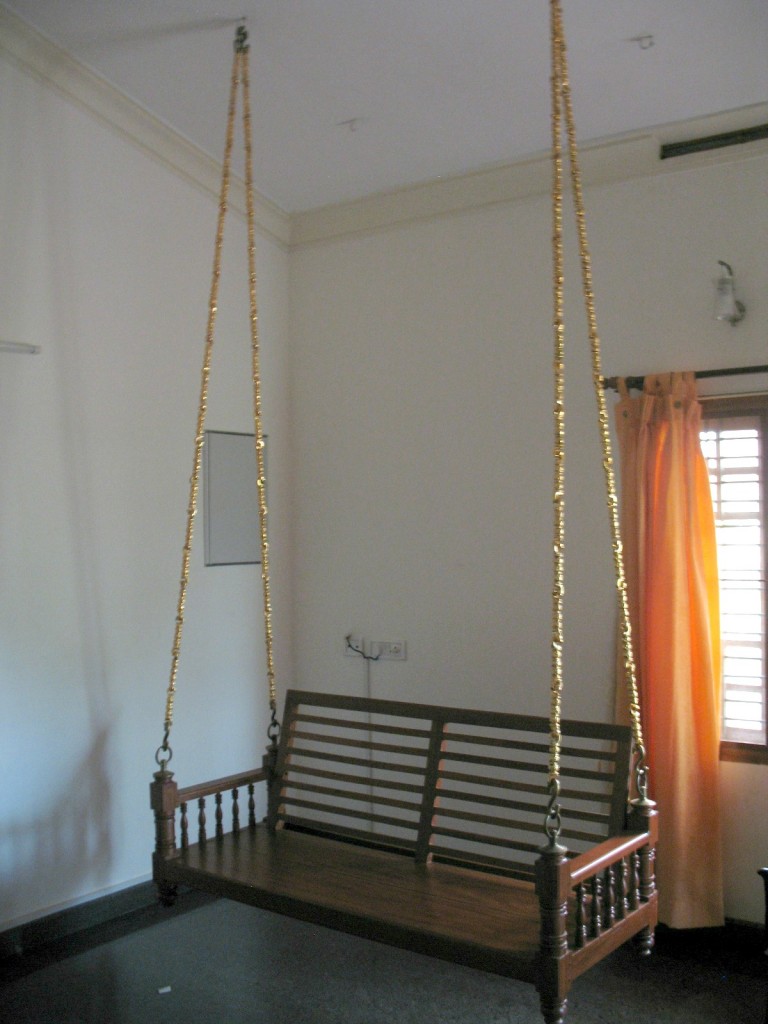 A separate prayer or the 'pooja' room, a place set aside for prayer, is critical to all Indian houses. The doors to this room are usually decorated with bronze bells and intricate wood carvings.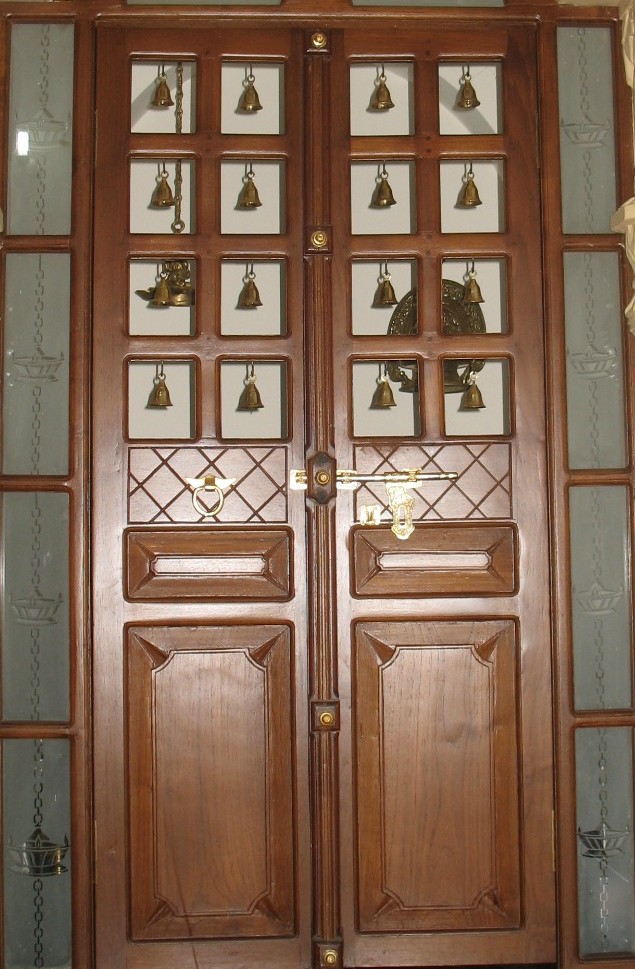 Talking about revival of all old things, this 'manichitrathazhu' lock/door knob made an awesome comeback after it was featured in a hit movie a decade or so ago.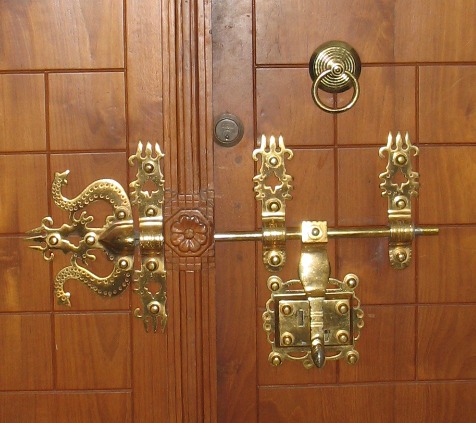 Absolutely love these, reminds me of the locks in my grandparents' house. Isn't she gorgeous?