Is it just us or does it happen to everyone? Over the years does your decorating style change? In our case, 8-9 years back we used to like traditional decor with a small dose of country thrown in here and there. Take a look at a some of our old furniture (we still have these as we haven't found the right replacements yet) and you will understand. The beige and maroon paisley couch, the oak TV armoire all scream late 90's – early 2000's.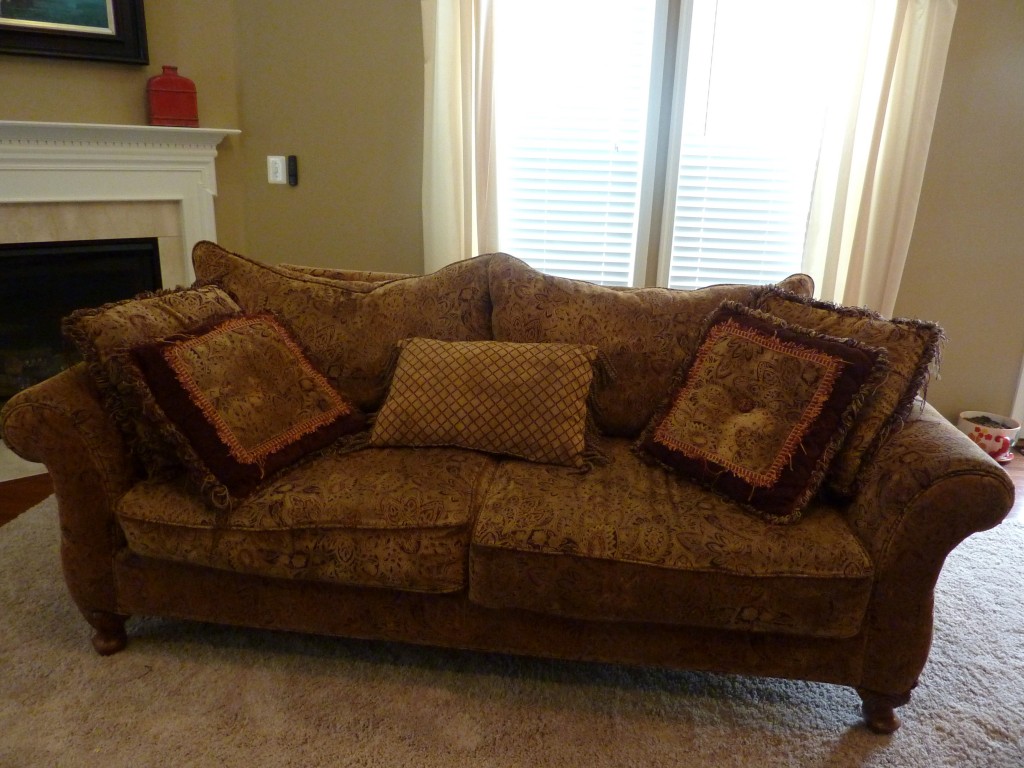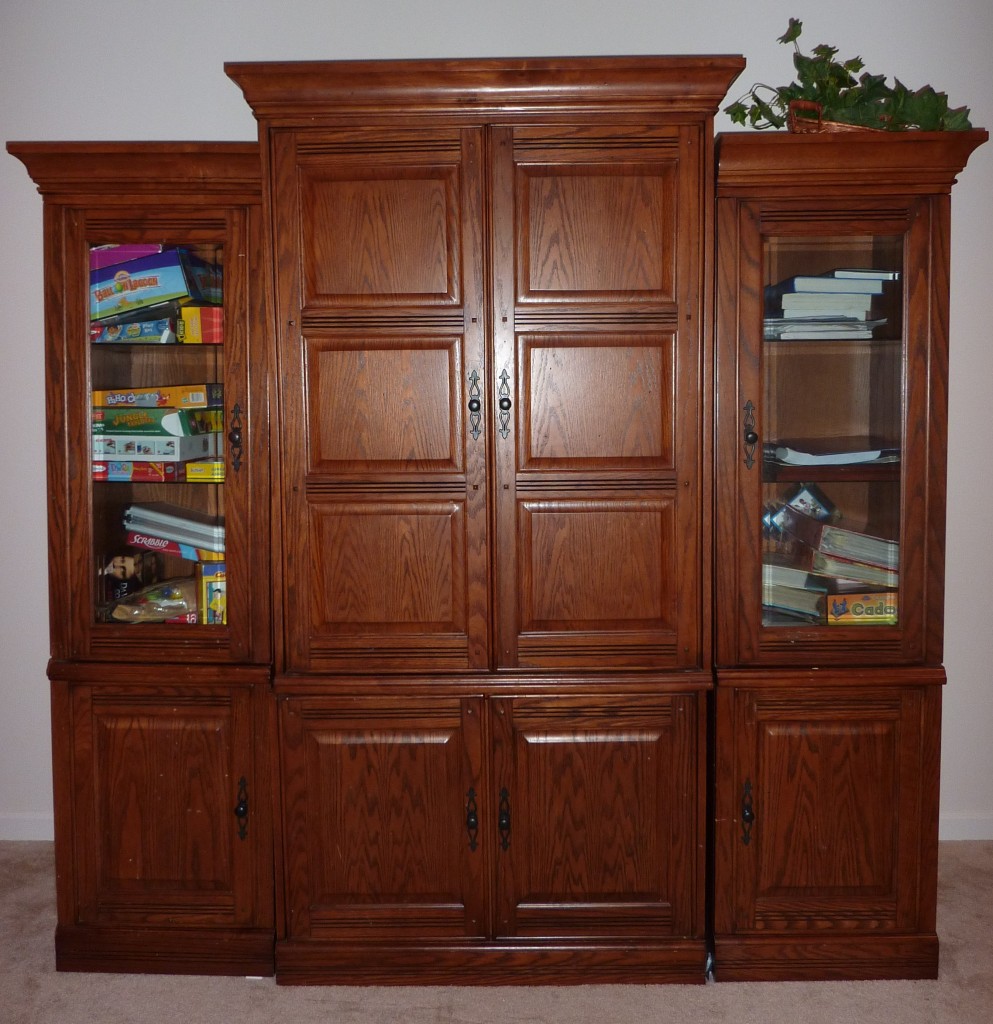 Please ignore all the mess inside the armoire. We have shoved it away in the basement where the kids have taken over. 
Now I look at these and the only thing I can think of is, "It is too bulky.  It is so…not us. It takes up so much of space. Too fussy."  Strangely all these things that seem so 🙁 now somehow worked in our town home.
So what changed? How? About 5-6 years back we slowly started gravitating towards Transitional furniture. To be specific, my tastes morphed into transitional leaning more towards modern while B's changed to transitional that is heavily rooted in comfort. That's where we stand now; the battle of clean lines vs. bulky comfortable furniture. We are having a heated one right now over the family room sectional. More on that later.
Since our tastes have changed so much, now a days I am reluctant to get anything that will bind us into a particular style. What if our tastes change again? Can't really keep changing all the furniture every few years, though I would love to ;). So how am I trying to play it safe?
I tend to;
Choose things that are neutral (never again am I going to buy a couch with bold patterns on it) and add color through accessories like throw pillows, lamps, knicknacks etc.
Mix different styles in the same room so it looks more eclectic and as if the pieces were collected over time.
Yes, you can mix different wood grains but keep in my mind that not all wood grains will work with each other. E.g. a knotty pine lodge style side table may not work with a rich cherry traditional coffee table. However an unfinished wood coffee table with clean lines may work with a traditional Duncan Phyfe side table (because of its clean lines).
Not everything has to be the same shape. If you have many rectangular things in the room like a painting, a straight line sofa then bring in some curves in the form of a coffee table or accent furniture or a round mirror or accessories.
Using fabrics of different texture but in related shades adds depth to the room. Different textures and  lines in the room adds interest and gives the eye room to travel around instead of just getting stuck on the focal point.
The most useful tip I have found is to scan the room with your eyes. Is the transition from one thing to the other easy on the eye (if not look into the visual height placement)? Does your gaze just hit a dead end (then add more stuff to keep the flow smooth)?
Have your decorating style changed over the years? How did you come to terms with it?