I just realized that I totally forgot to mention in my last post that I'd be on vacation this past week! So much for thinking that I'd done a great job planning ahead, writing and scheduling posts while we were on a 3 week vacation in India! 😛
Anyhoo I'm back… Visiting our family in Kerala, the south western state in India in the midst of the monsoons is like a taking a long walk in a tropical forest. Everything is so lush, green, and wild. A view from our second floor porch into our yard and beyond…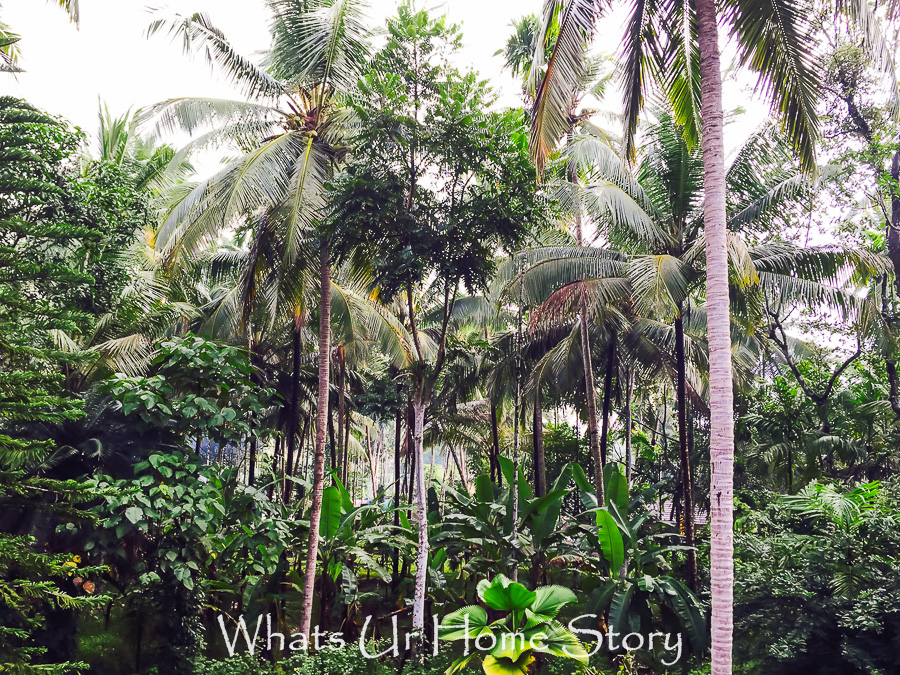 The first one week of our break was marked by endless rains that turned everything in its path green,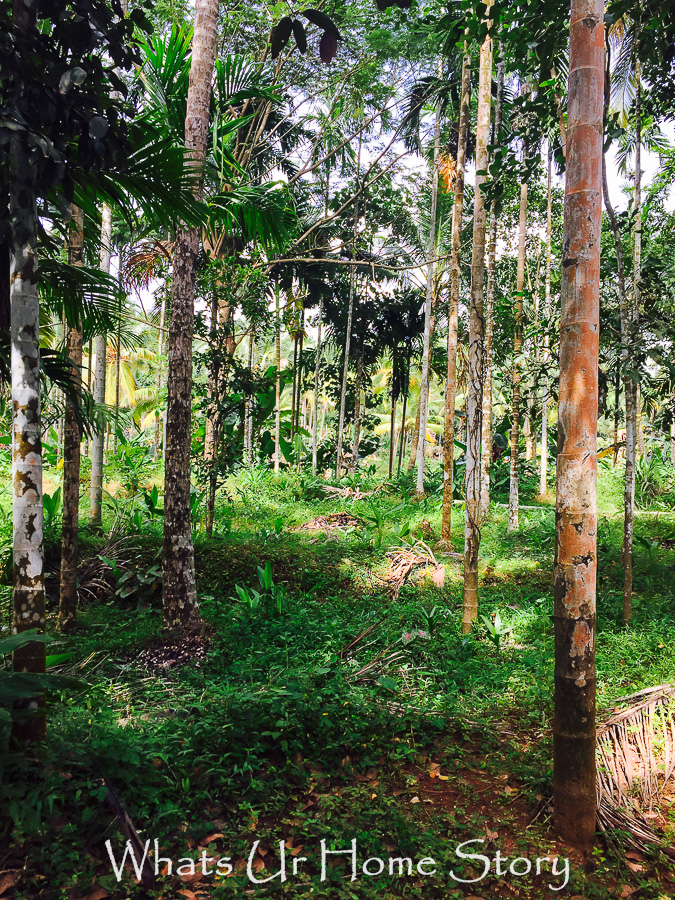 even the stone covered paths around the yard.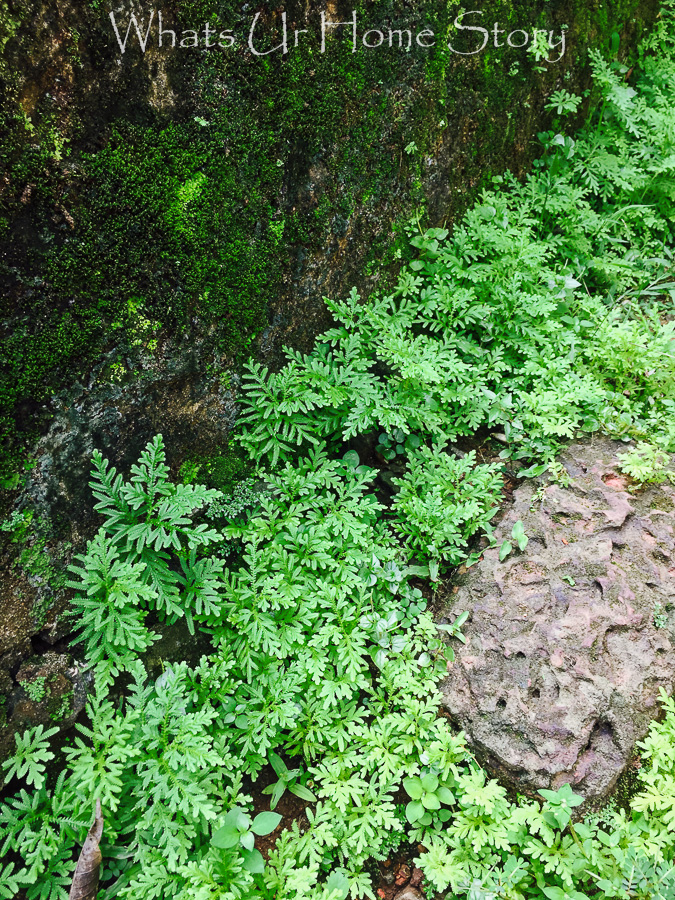 But that didn't stop us from making the most of the situation like harvesting fresh Cinnamon from the giant tree that is in our backyard. Here you can see my father in law chipping away at the bark and the final product drying in the sun that kept peeping in and out of the rain clouds ever so shyly.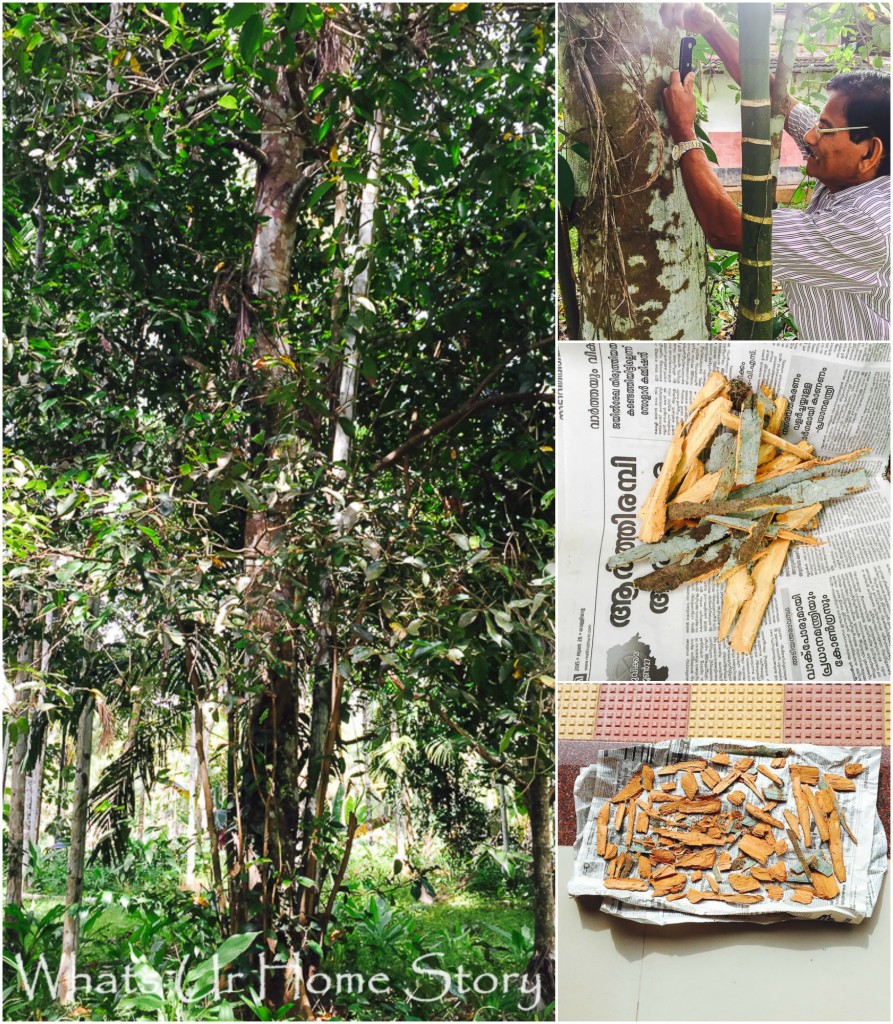 A trip to our yard is not complete without checking in on our Turmeric patch. The spice is a tuber waiting to be pulled out when ready.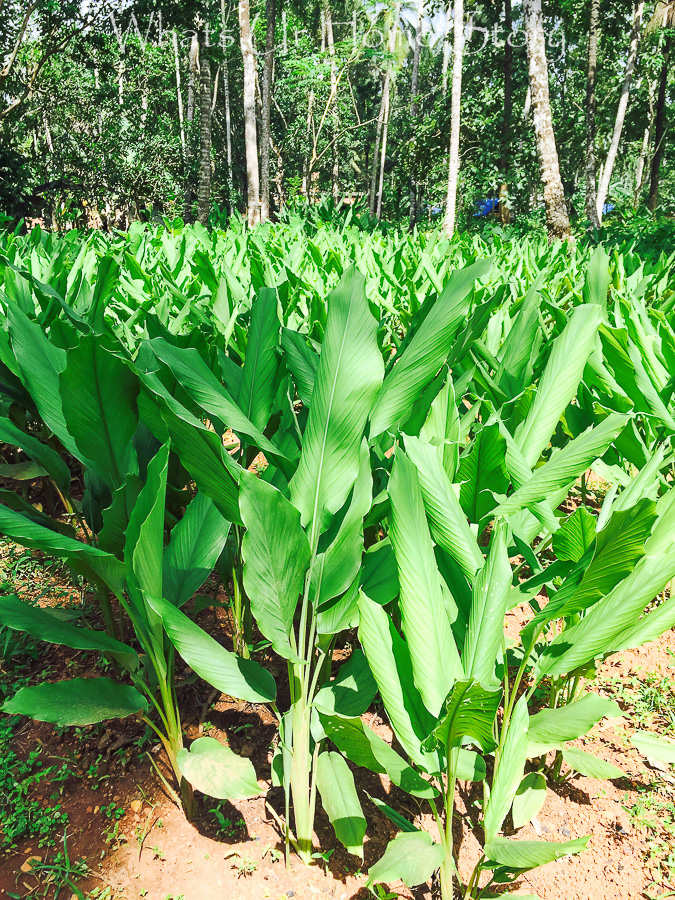 Care for some Ginger, again another tuber?
Strangely our main crop (apart from coconuts), black pepper had a bad season this year and didn't yield much. So no pics of the kiddos harvesting black pepper like last year. That lack luster crop was compensated by these Arrowroot plants growing in the wild in the yard!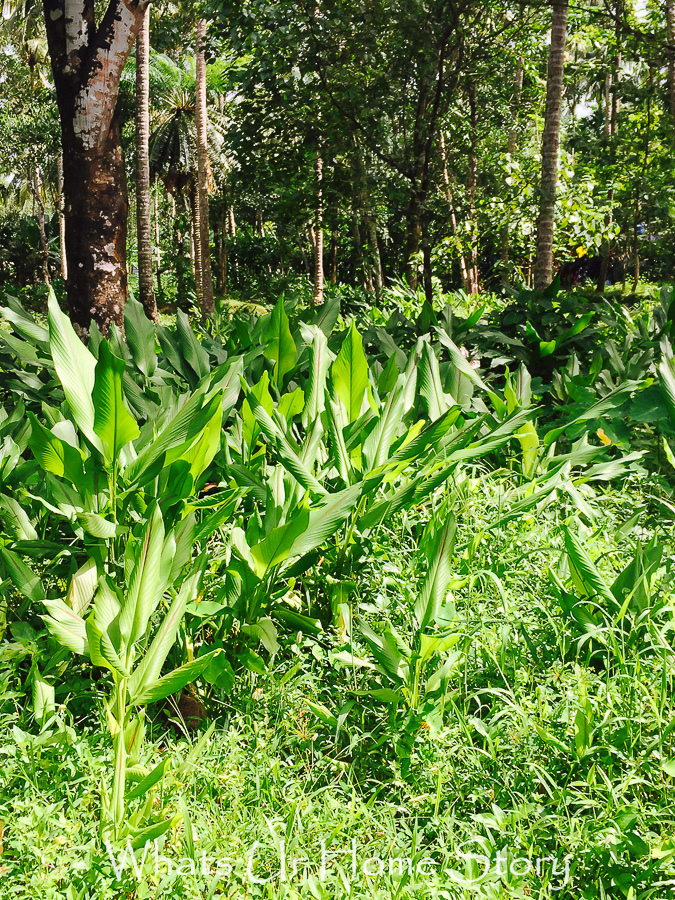 The second week brought in a trip to the antiquing Mecca of Kerala, the Jew St in Kochi. A few of our finds this year (detailed post on the trip coming soon) …..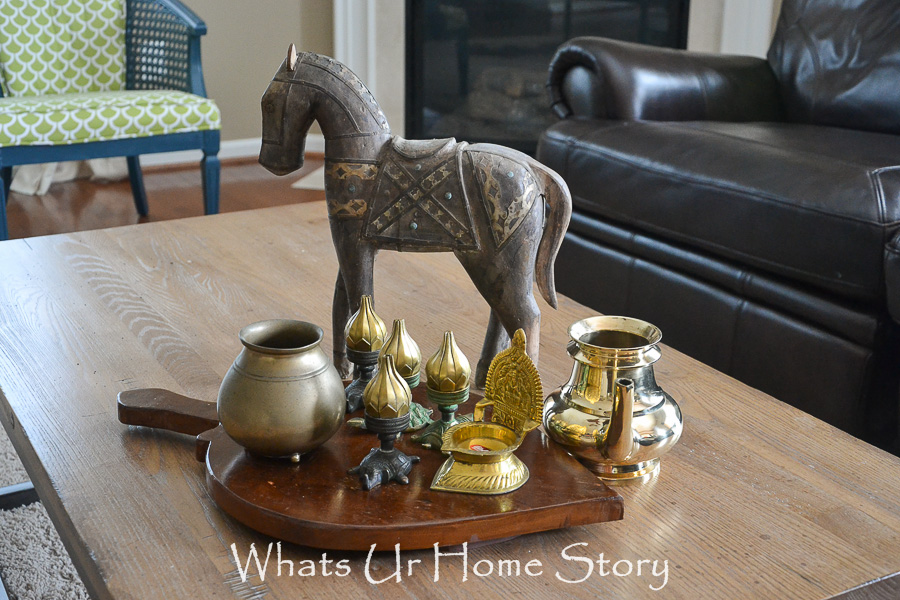 The tarnished Brass vase on the left is actually a family heirloom that belonged to my great grandmother. While most of the other finds are reproduction of antiques this guy here is the real thing. It is from Northern India and is even missing an ear!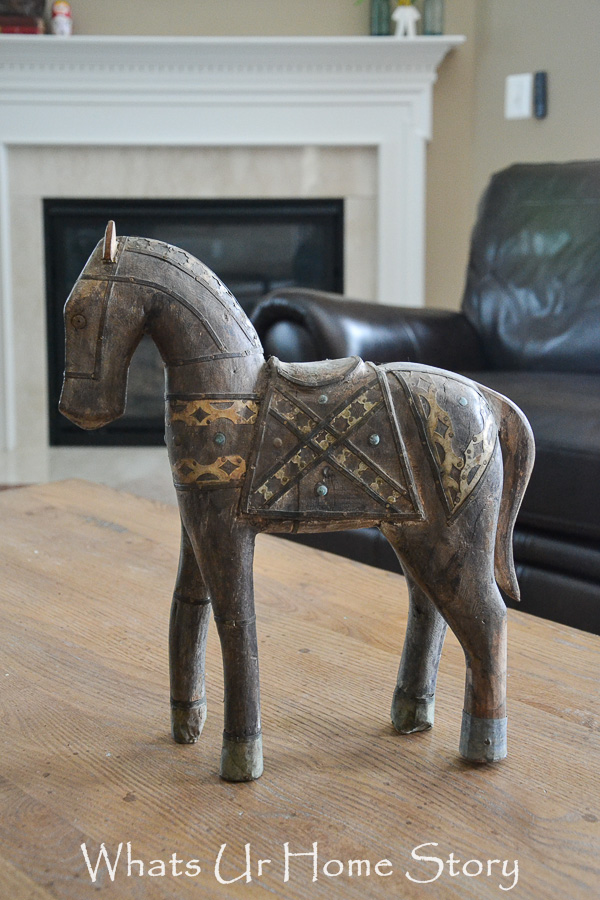 We also found 3 new additions to our reclaimed wood Hindu figurines gallery wall in the hallway.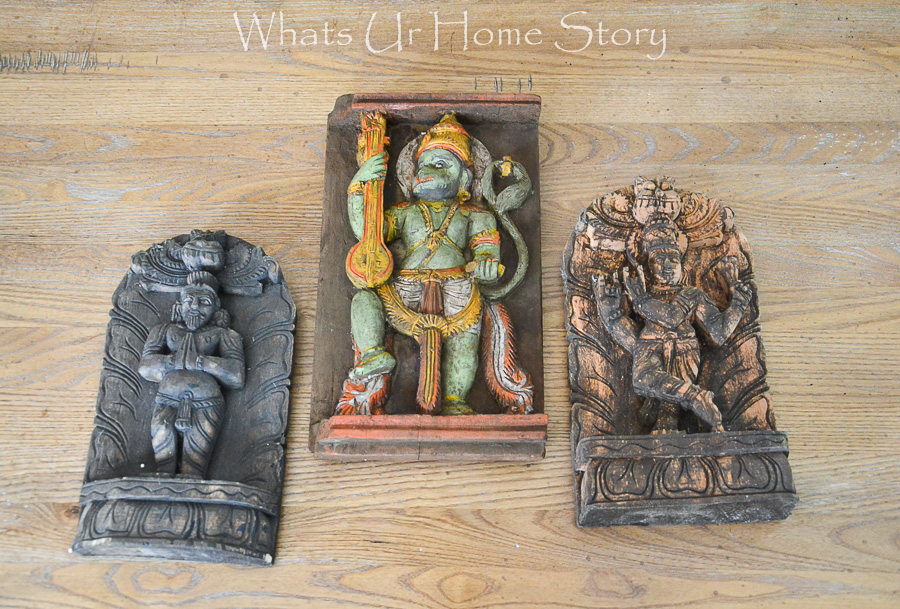 And some colorful knobs…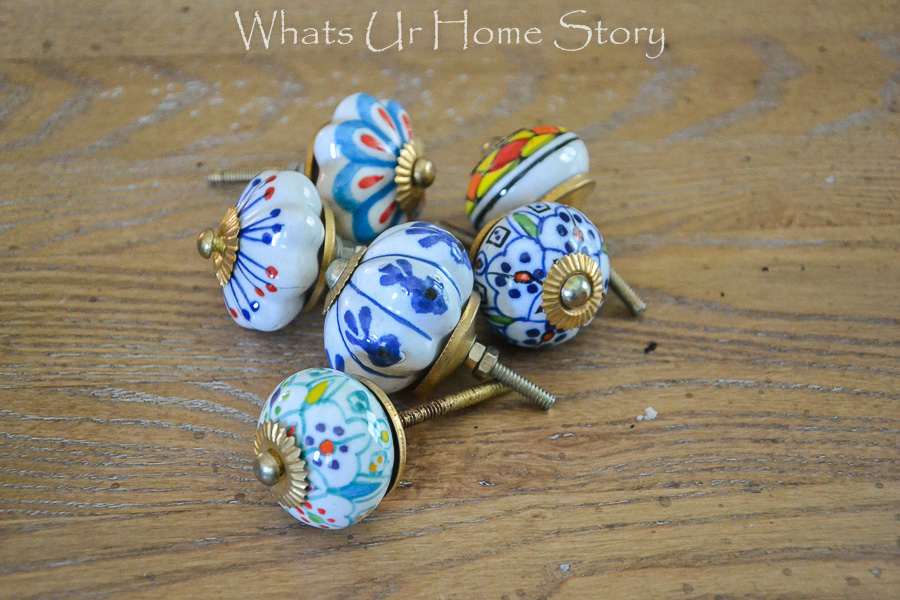 Our last week in India was marred by a bout of viral fever that we kept passing onto each other. Even though that kind of tossed all our other travel plans to the wind it was fun and relaxing to spend so many days with family. 3 weeks of total break from blogging also means that I'm rejenuated and all ready to dive into my To Do list. Actually, I even started the work by brushing the dust off my About page. Do check it out.
How was your Summer? Are you ready for the start of the school year?