The last few weeks I've been raving about Fort Kochi and all my antiquing finds. Today let me take you to the store where I found most of the stuff.
Kochi is the oldest Jewish settlement in India dating back to 70 AD. In the 16th century with the advent of more Jews the community flourished. There was even a Jew Town. Today most of the Jews have emigrated leaving only a few behind. The Jewish part has mostly shrunk to the Jew St, which is dominated by antique stores and spice traders.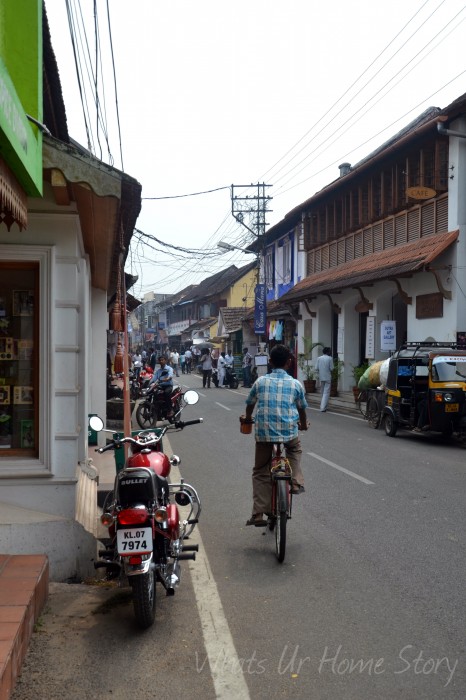 We hopped into the first store we saw, Leen's Exports.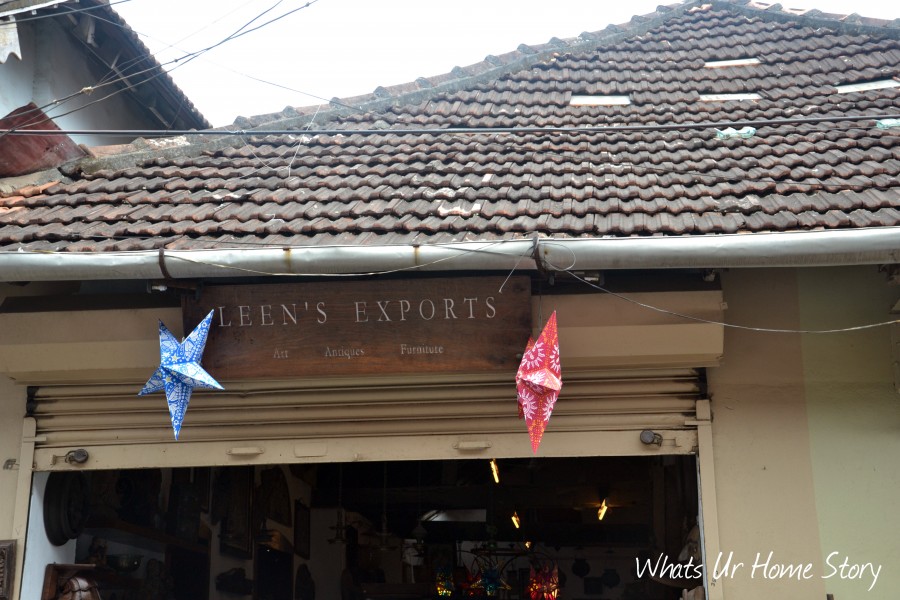 To be greeted by this………..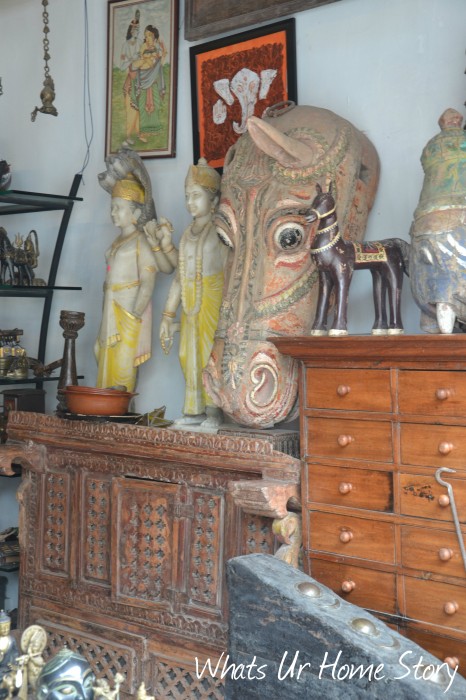 I was jumping up and down squeezing the hell out of B's hands in joy. Seriously, it was all mouth watering antiquing goodness. The pic below was taken from the middle of the store looking all the way to the back.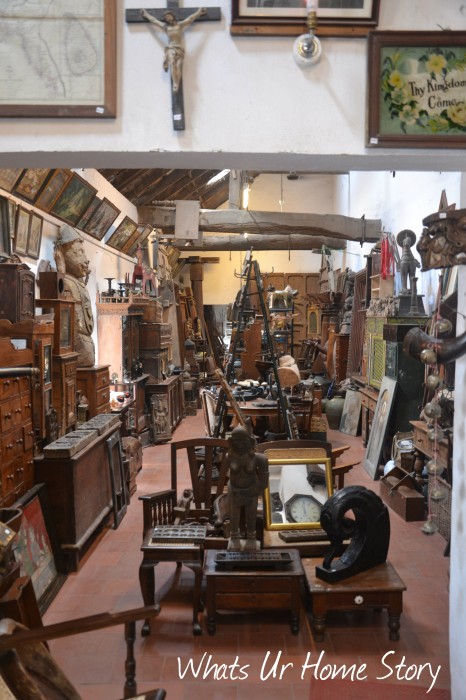 Can you spot my mancala board in there?
A lot of the pieces looked so old that I was scared to touch for fear of breaking them, like this Garuda statue.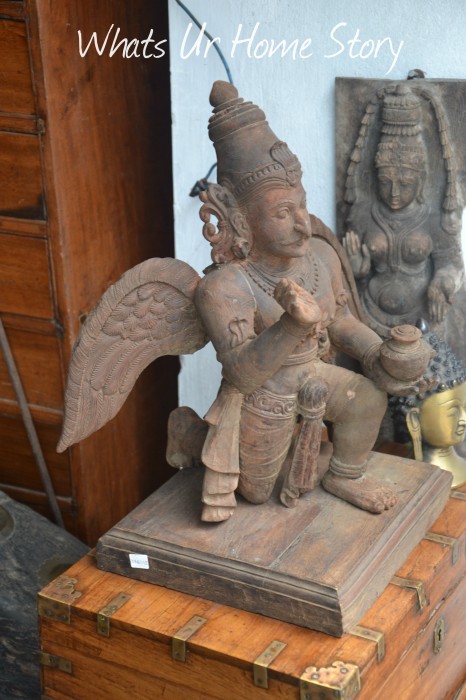 Would have brought him home in a heartbeat if I could figure out a way to bring it on the plane in one piece.
What more could I ask for? A vintage tub filled with block prints!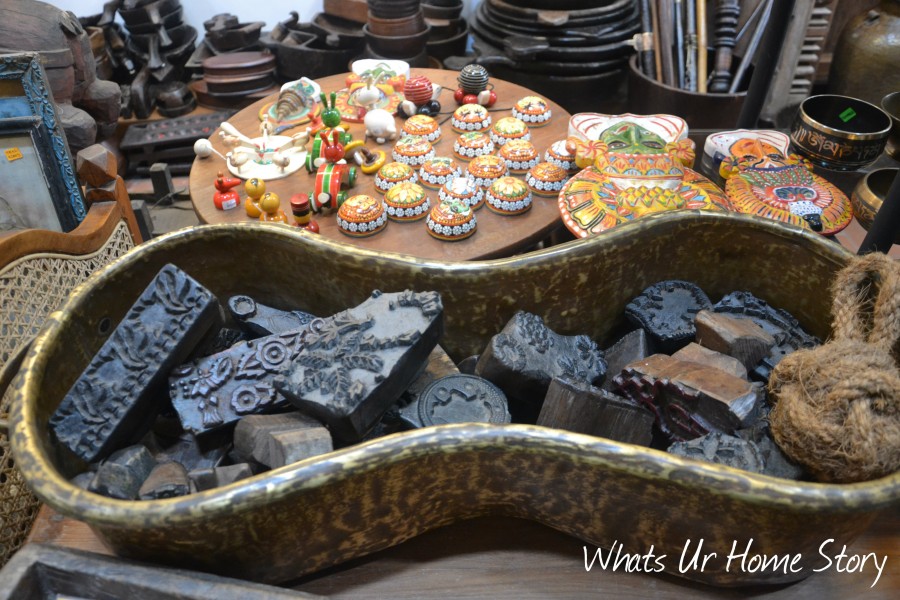 By now I was totally behaving like a kid in a candy store, squealing, grabbing things of the shelves yelling, "Oh my God, I so….WANT this!" I was even gloating to B about how low maintenance I was. 😉 "You know, you don't have to get me diamonds or expensive dresses or even flowers. You take me to a place like this and I would be the happiest person in the world!"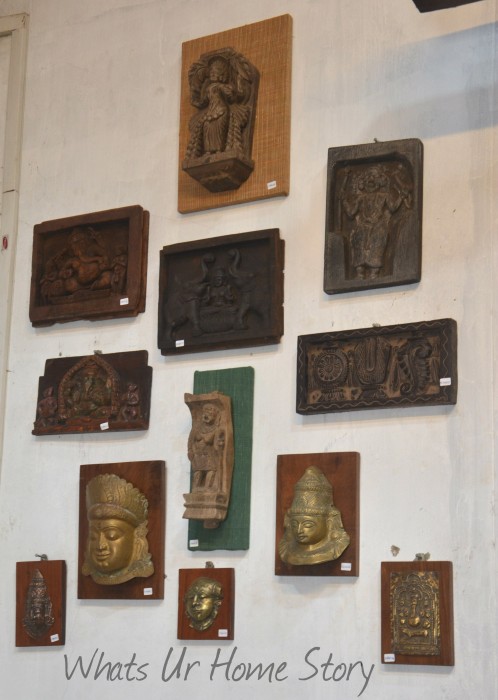 On the wall were more wooden plaque statues like the ones we got. We got ours at the store next door though.
You could see signs of the town's Jewish heritage too.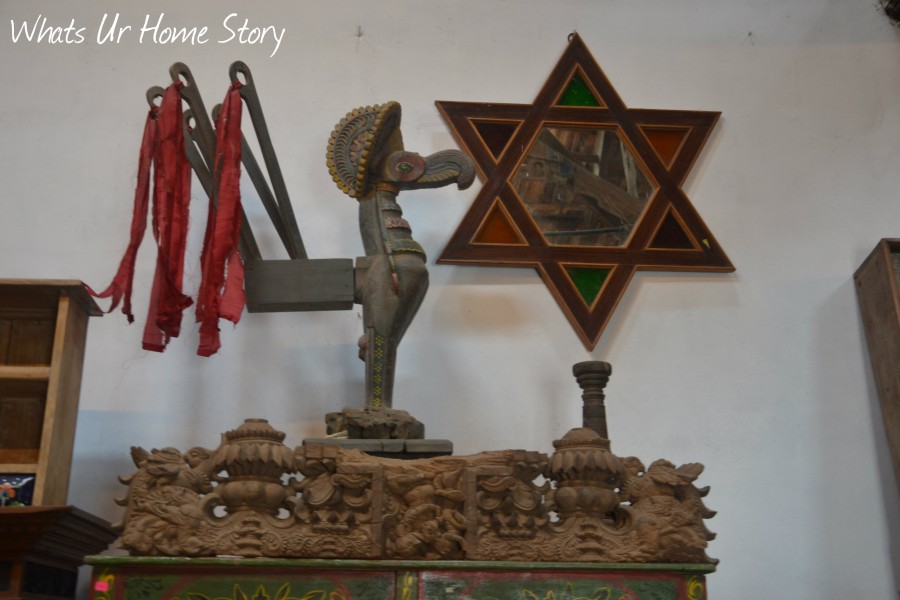 My favorite thing in the store was this beautiful framed vintage poster. Love the bright colors and the simplicity of the design.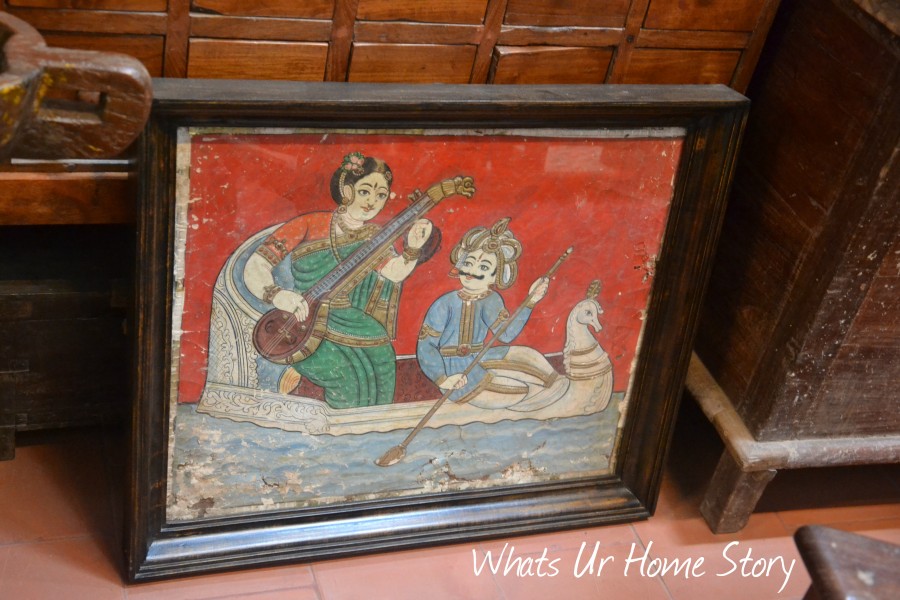 The only reasons that I didn't get it were the price tag and the delicate nature of the glass frame. As you might've guessed, now I'm totally regretting not getting it!
What have you all been shopping for lately? Any antiquing trips/ thrift stores/ flea markets?