Frankly, when we built the raised garden bed back in May, all we thought was we'd grow some veggies. Little did we imagine the power of growing your own vegetables or how much of a harvest we'd get!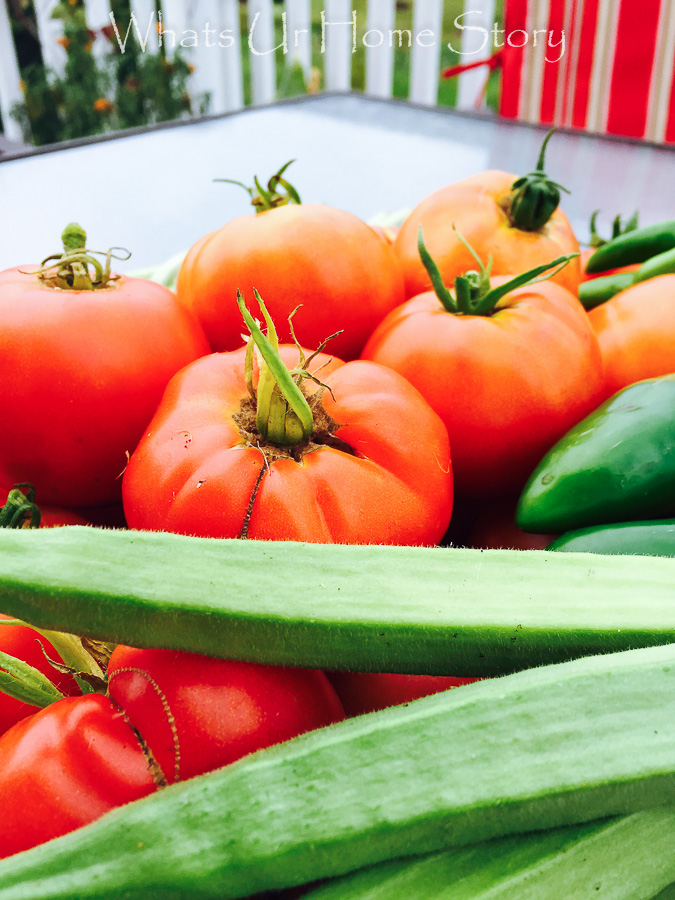 We came back from our vacation to an overgrown unruly bed where the tomatoes had taken over.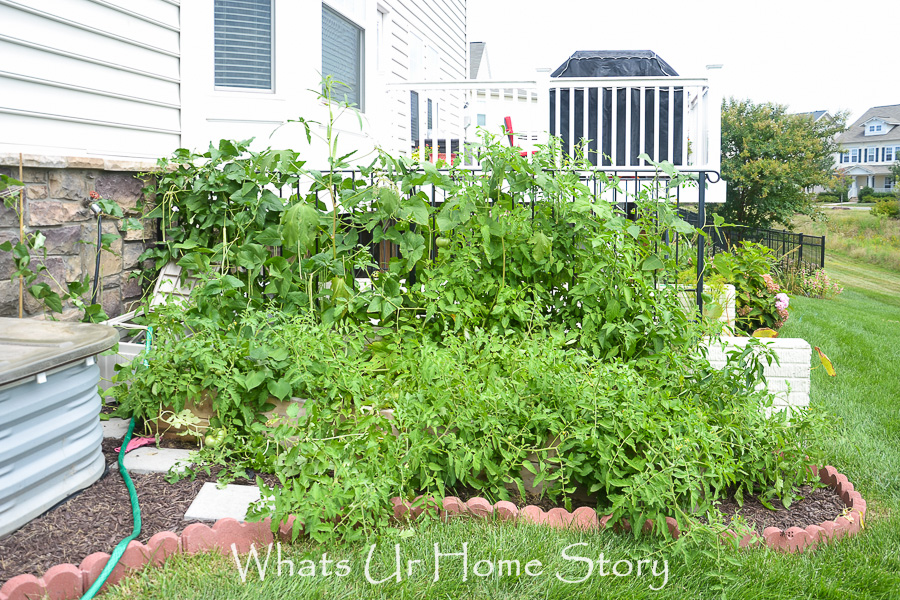 A big change from when we started out, right?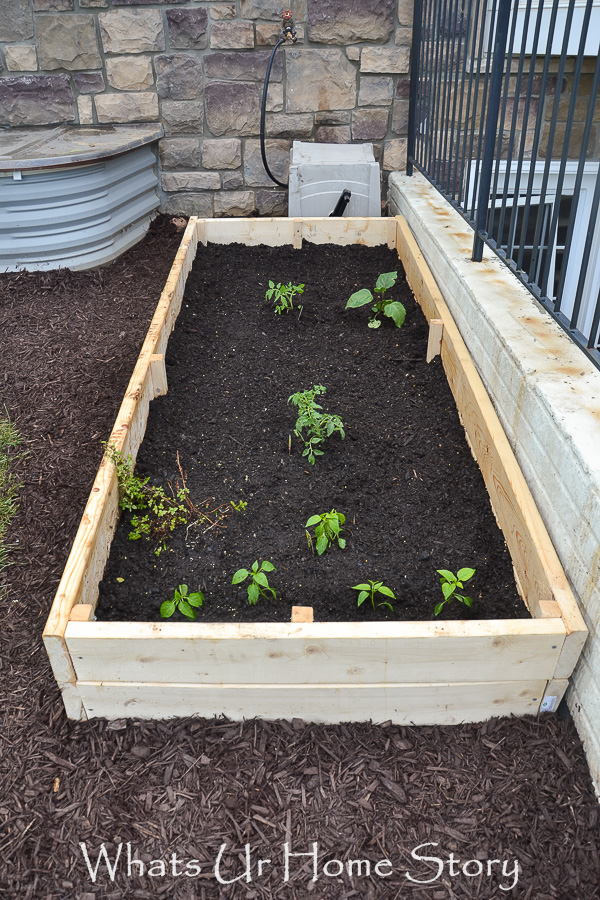 The plants on the railings are Chinese long beans that are now cascading down to our basement walk up stairs.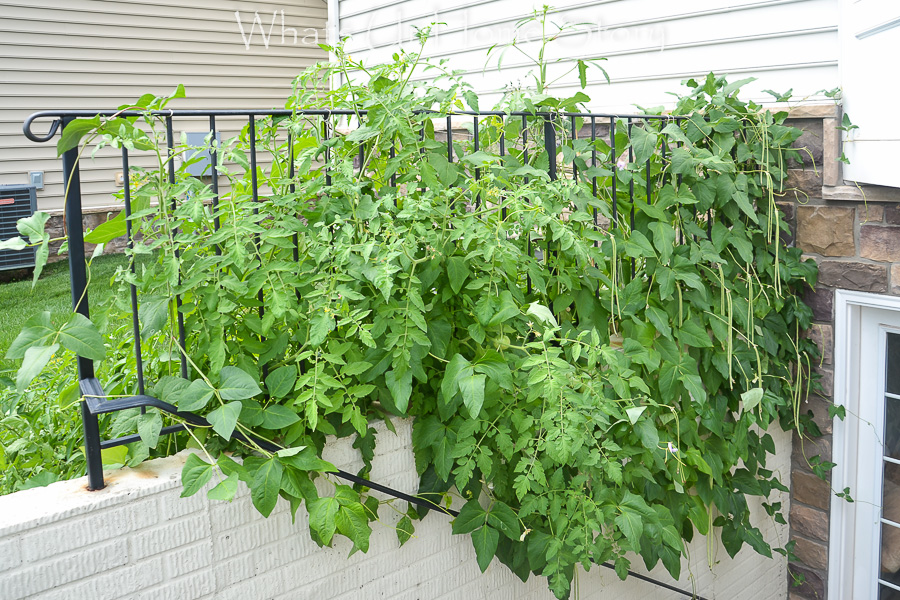 Our first harvest;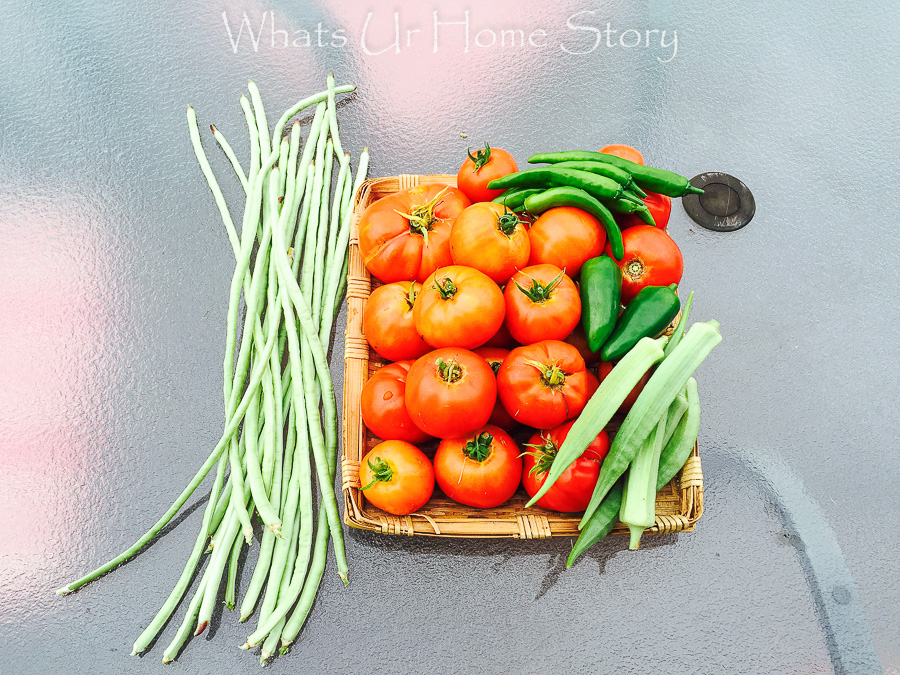 Every few days we harvest literally the same amount! Another revelation was how great the fresh tomatoes tasted right off the vine.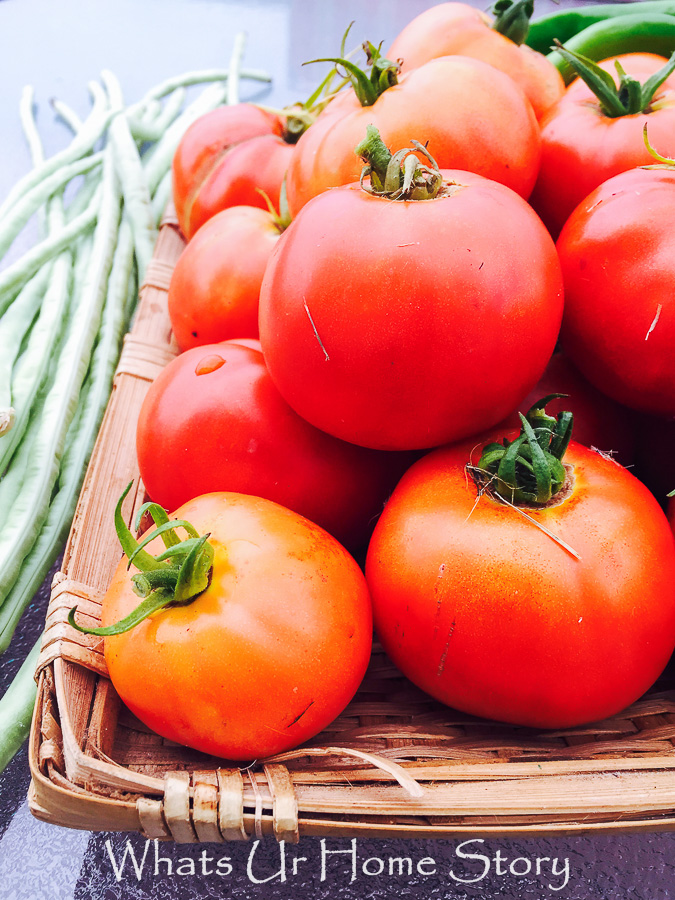 But we did learn a lesson the hard way; there is a reason tomato cages were invented!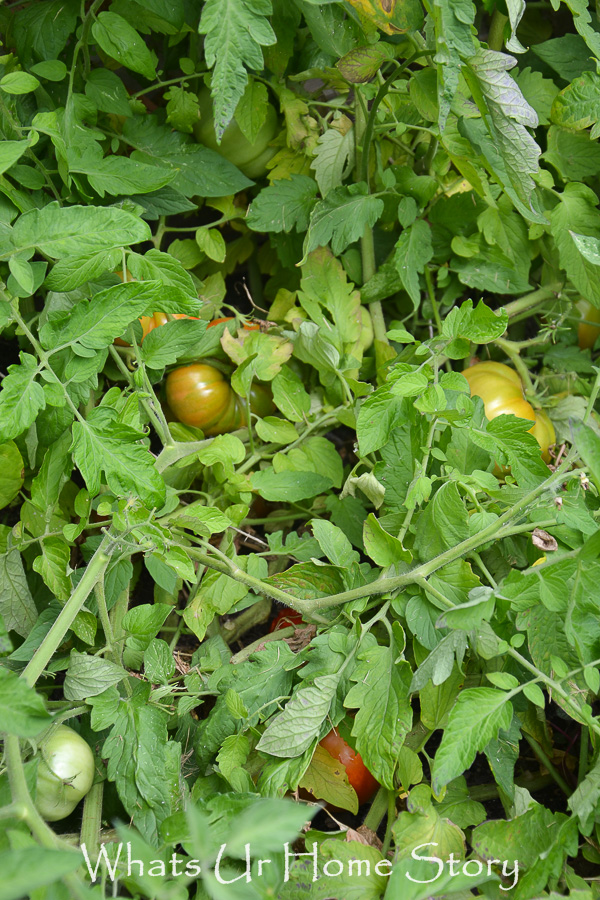 The tomatoes are every where even jutting out through the railing in the back! Next year we are definitely using cages.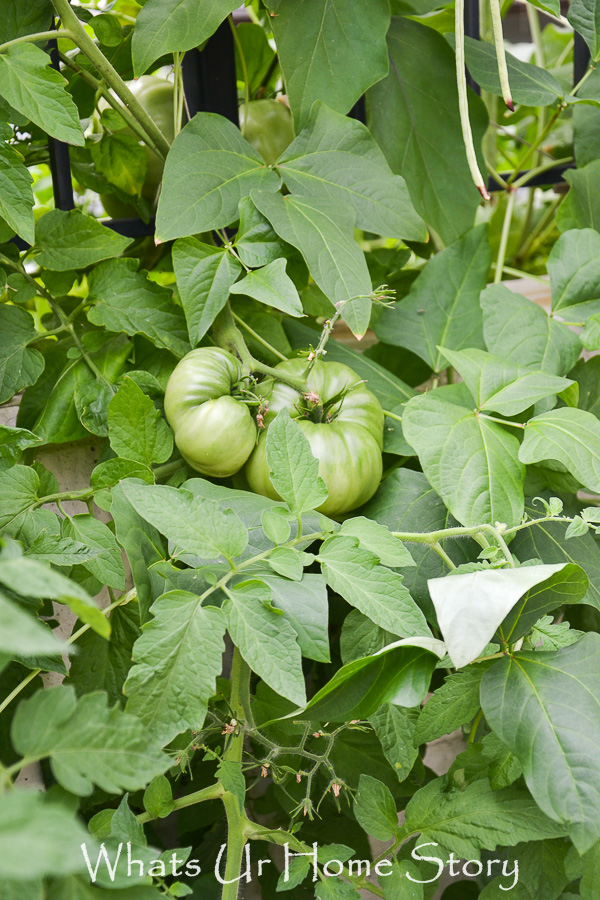 The Chinese long beans in one of my favorite veggies and is great in stir fries. They make for great additions in a vegetable bed if they have a place to climb.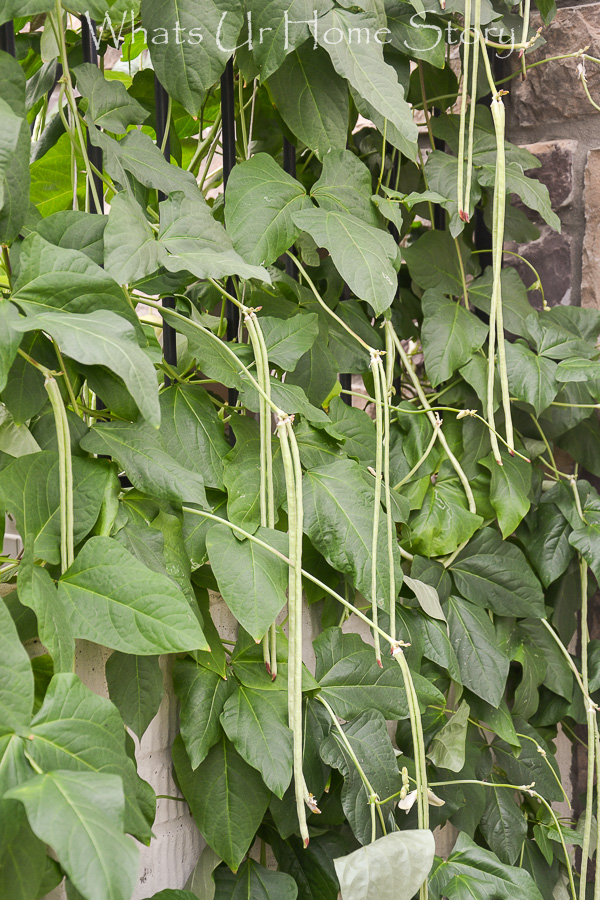 Adding to the mix are 2 okra plants,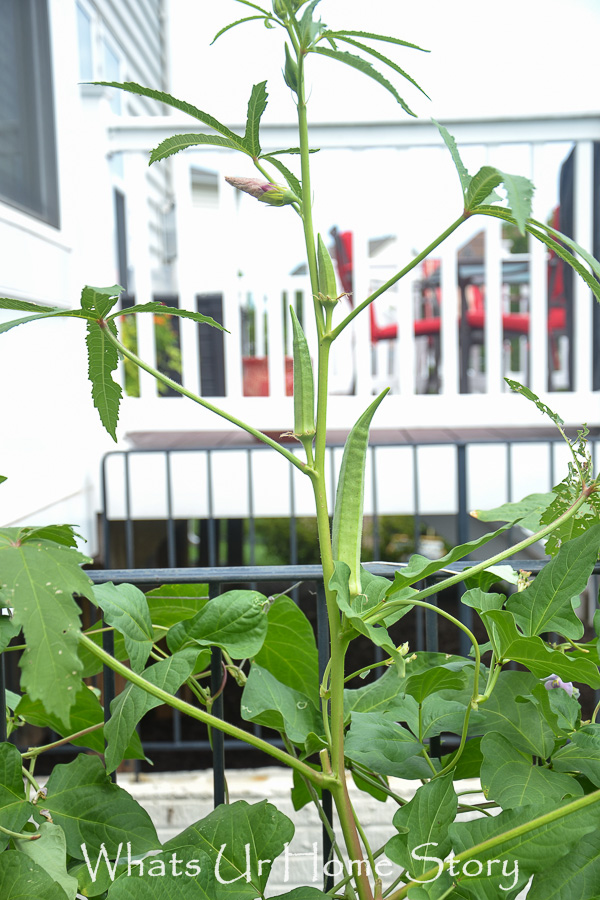 an eggplant, mint, chilies, jalapeno, a watermelon plant that is yet to bear fruit, and a couple of sweet potato vines. We are so excited and happy how this one turned out that we already made up our minds to build two more raised vegetable beds next.
Did you grow any veggies this year? How is your garden doing?