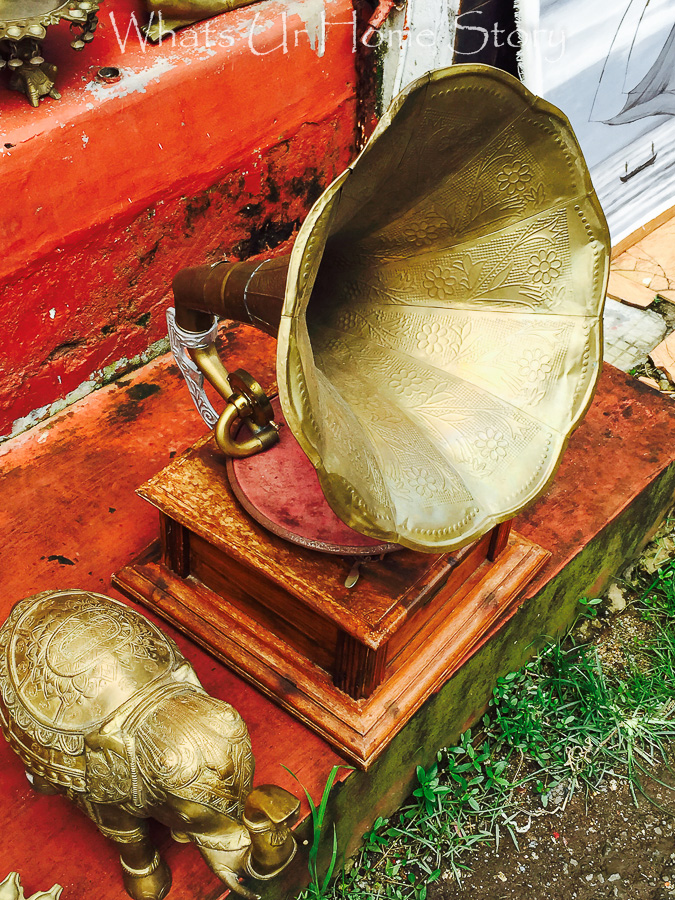 The first time we visited the Jew St in Kochi we were amazed by the variety of Indian artifacts that were available. There was something for everyone and of course we returned with a handful. This time too we made sure to stop over at Jew St for a more refined search.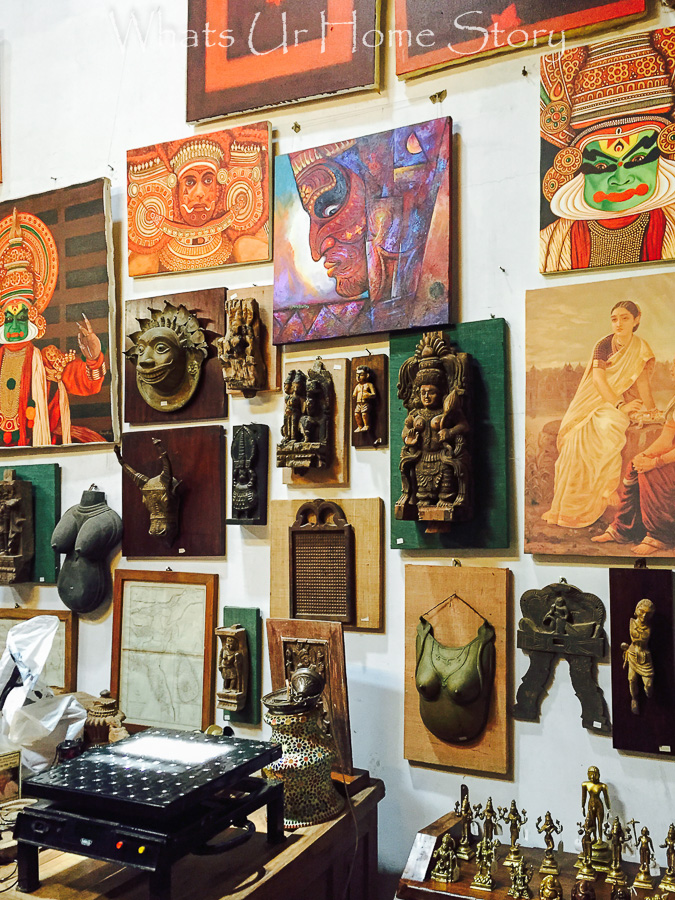 A couple of  important lessons that we learned last time;
Usually there are antiques and reproductions of the same type of item
Building a rapport with the shop owner is key to noticing the difference if you do not have a keen eye. Even among reproductions there is different level of details that might take some getting used to to notice.
As with everything in India haggling is allowed and will work in your favor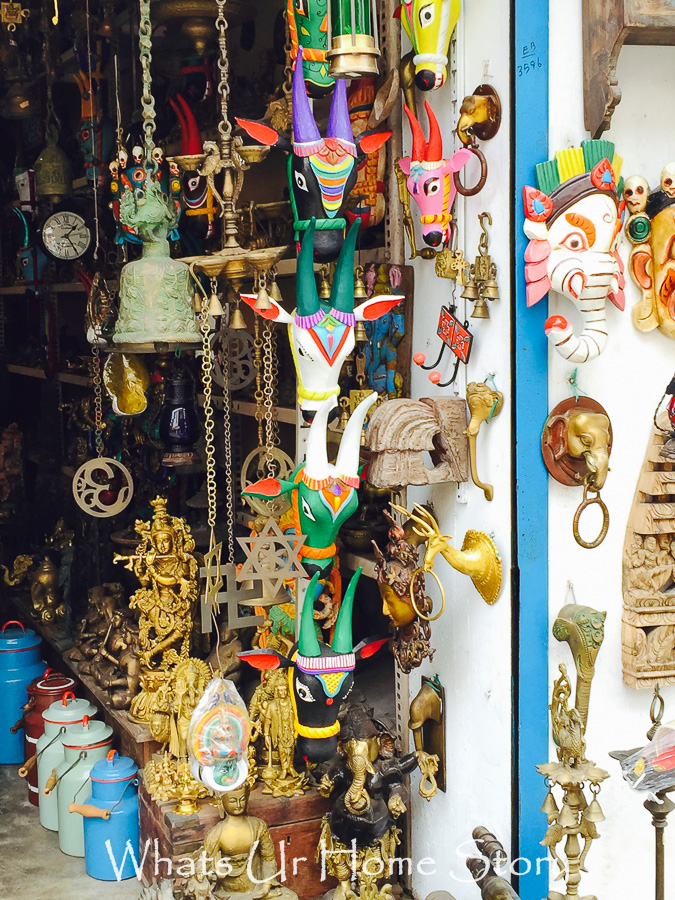 One of our favorite stores to shop is the Krishna Handicrafts & Curios and their sister store on the opposite side of the street.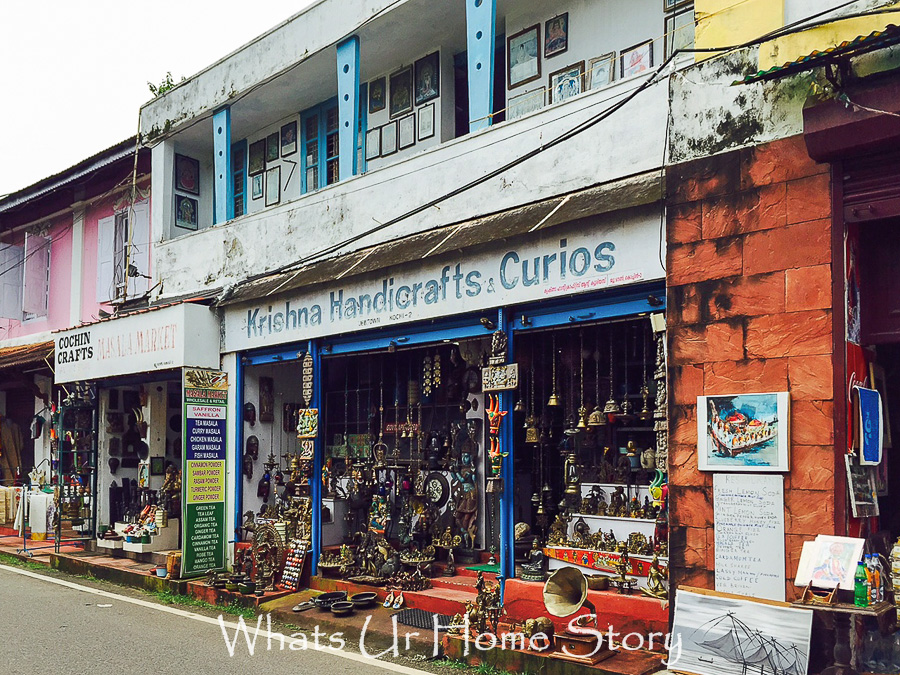 While the traditional wood carvings of Hindu gods and goddesses made from reclaimed wood were still popular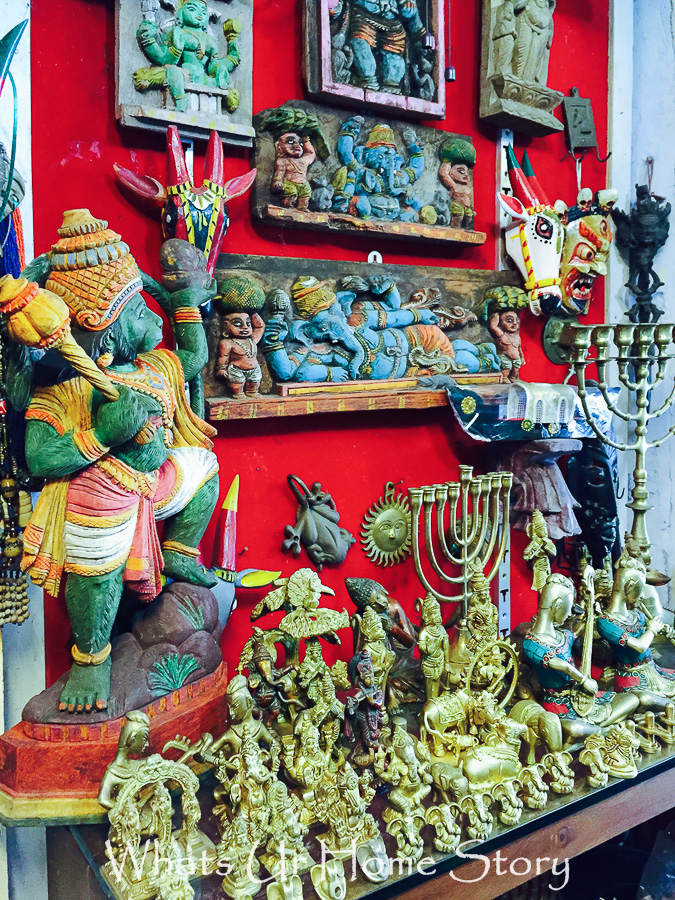 we spotted new items like these ceramic knobs, which are clearly not old.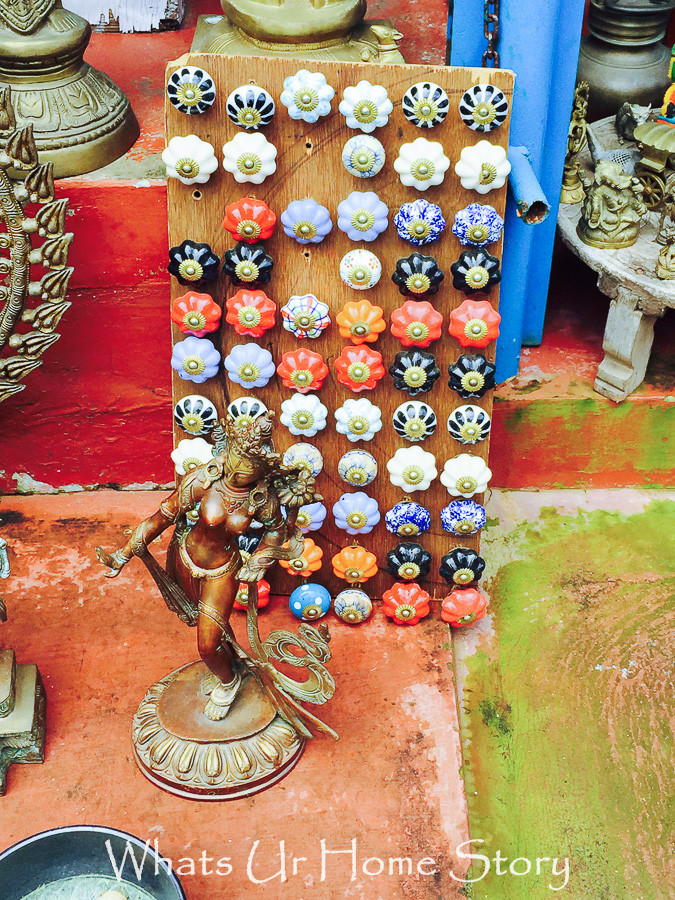 And old cameras….don't remember seeing these many last time.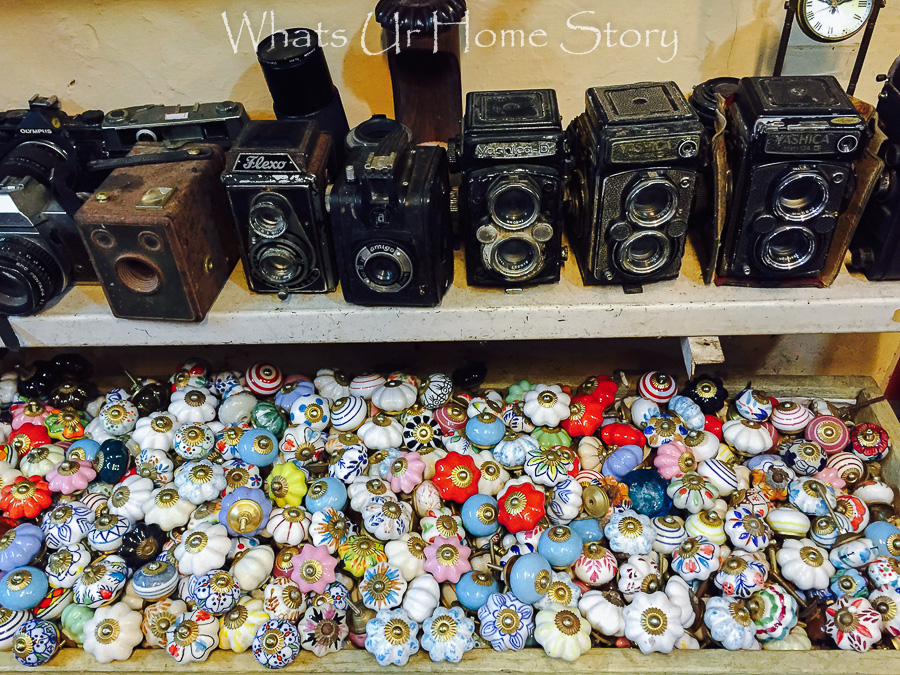 There were also the usual brass wares in the forms of figurines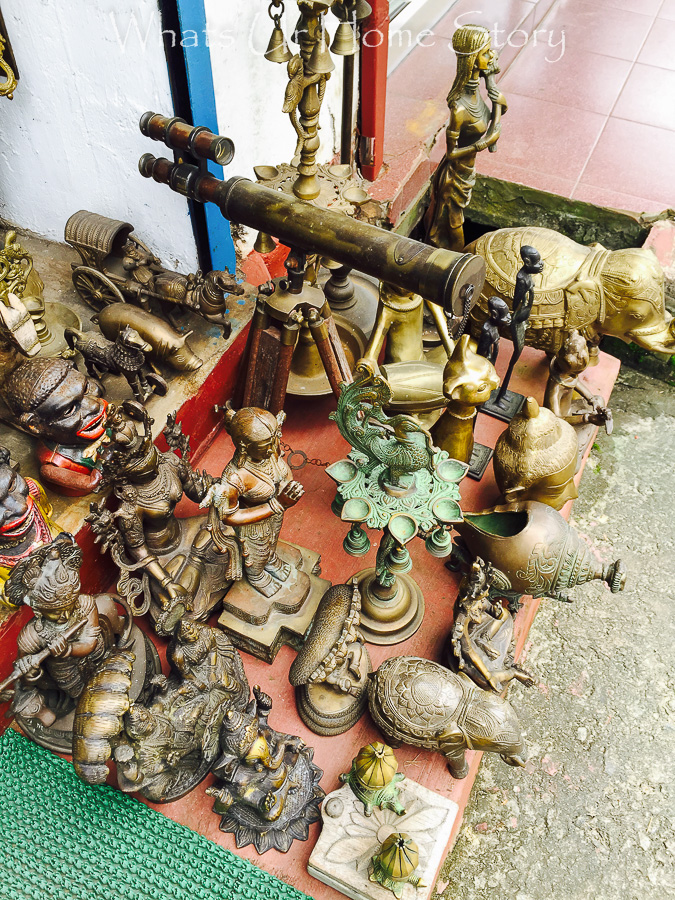 and even cabinet and door pulls.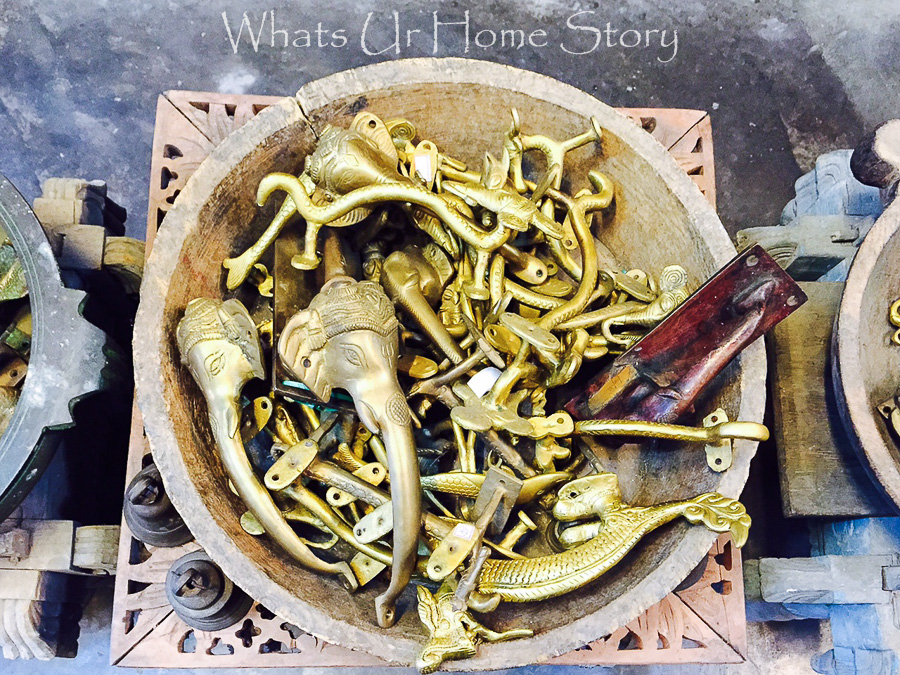 Another "new" item that was prolific this year are these colorful bullheads that are from the neighboring state, Tamil Nadu. Kind of felt like these were India's answer to the white ceramic animal heads. 🙂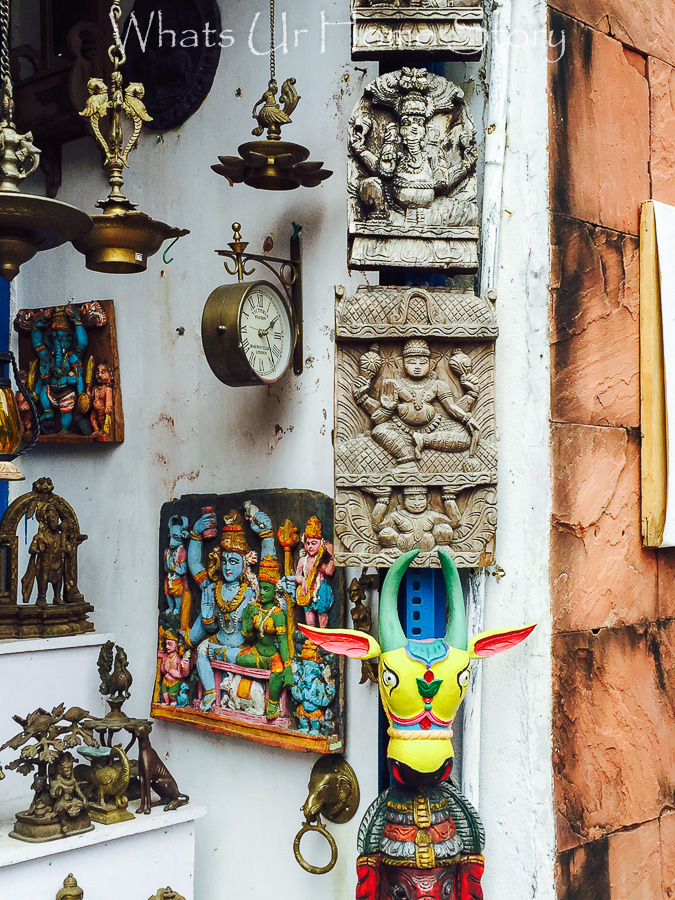 We also spotted multi colored Moroccan lanterns that were popular in traditional Muslim mansions in the olden days.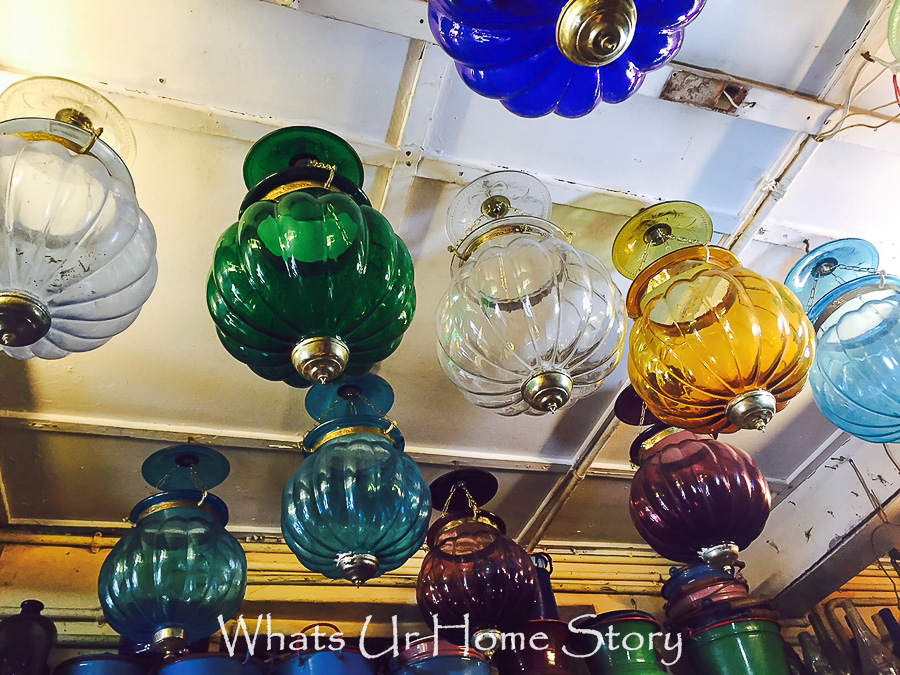 I loved these colorful metal cans but unfortunatley they didn't have any smalls ones that would fit in a suitcase.
Either way this time too we found quite a few goodies.
Do you have special spots or stores that you like to go antiquing?