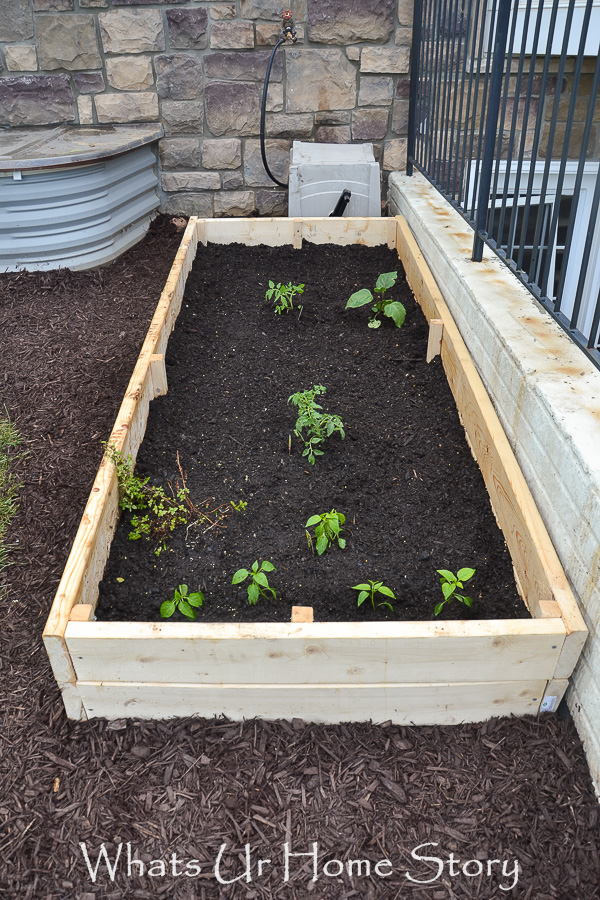 I cannot tell you how happy I'm that we finally knocked this much awaited project off our To Do List. Seriously this one has been in the making for over 3 yrs now! Every year we go back and forth but this past weekend we'd had enough with our indecision that we went out and bought the lumber at Home Depot. From then on the process went super fast; the actual building took about half an hour and assembling, filling in the soil, and planting an hour (our landscaping guys had already removed the sod for us when they had come to edge the beds last week).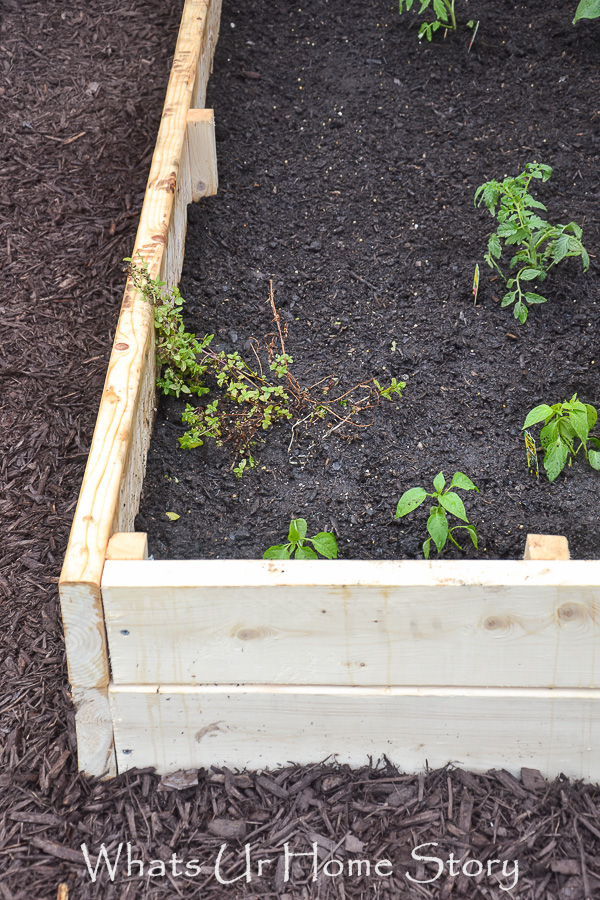 Materials
To build a 8 x 3 ft raised garden bed you'd need;
4 – 2″ x 6″ planks of untreated wood that are 8 ft long
2- 2″ x 6″ planks of untreated wood 6 ft long that Home Depot cut for us in half ( resulting in four 3 ft long pieces)
1 – 2″ x 2″ 8 ft long piece cut to 8 pieces that are 11″ long (the height of the bed). There was a small piece leftover.
2.5″ Exterior Screws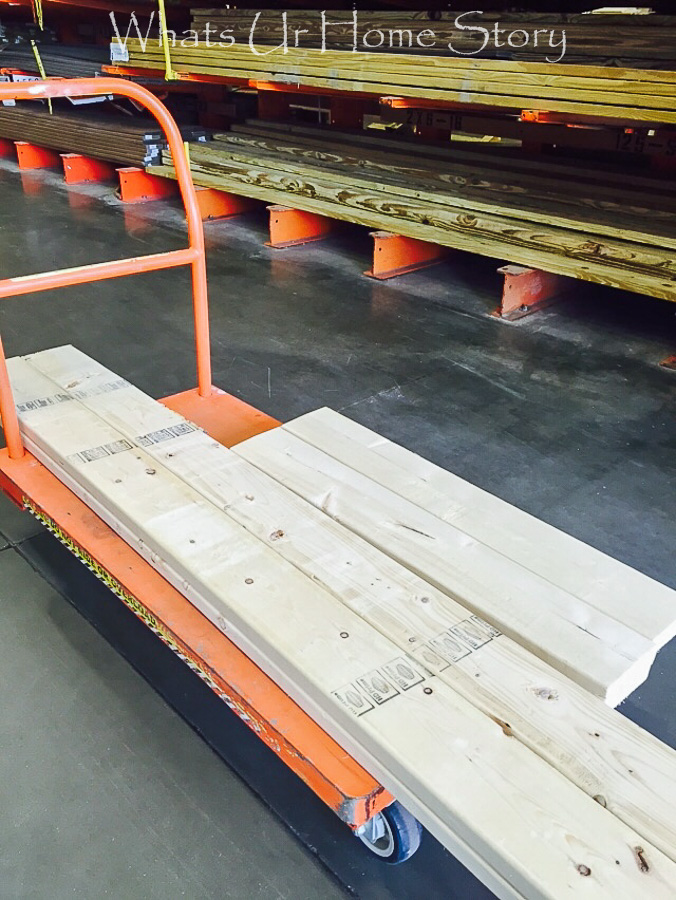 We filled the bed with 8 bags of Top Soil first and then layered 3 large bags of Miracle Gro Garden Soil over it.
Method
If you plan to grow veggies in your bed like us then it is very important to use untreated wood as treated lumber may contain Arsenic. As a side note, pre- 2003 most of the treated wood did contain Arsenic after which the EPA banned its sale for garden use. Our Home Depot rep, who was super helpful, did mention that the pressure treated wood that is available in the market now does not contain Arsenic so should be ok to use but we didn't want to take any chances.
Place 2 of the 8 ft long 2 x 6 pieces next to each other.
Line up the width piece (the 3 ft 2 x 6) against one end of the 8 ft long 2 x 6 pieces. Mark with a line to account for the width piece. Screw one of 2 x 2 pieces along the line. This will ensure that the corner joint is flush.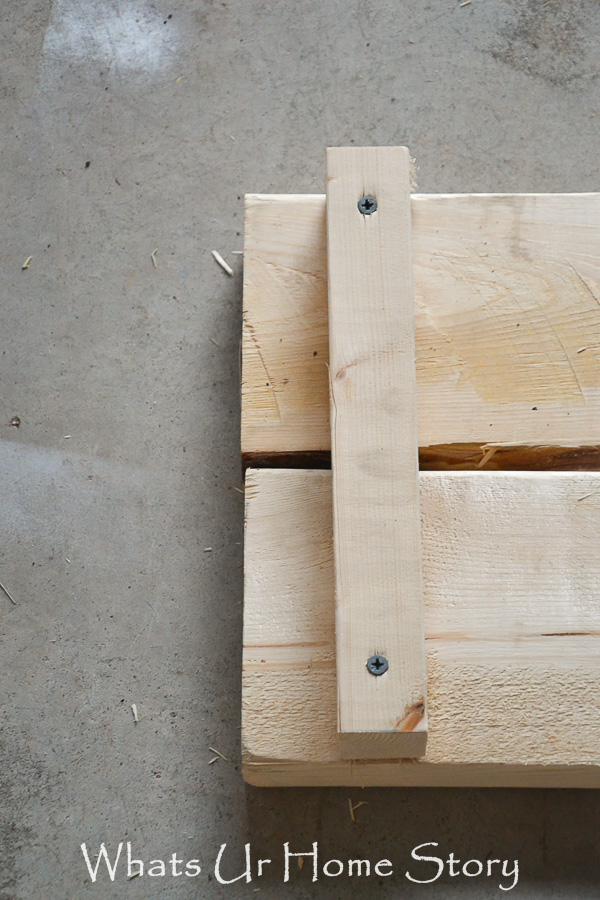 Repeat for the opposite end. Screw in another 2 x 2 piece in the center for extra support.
Repeat for the next set of 8 ft 2 x 6 pieces. Please ignore my messy garage….too many projects going on at the same time. 😛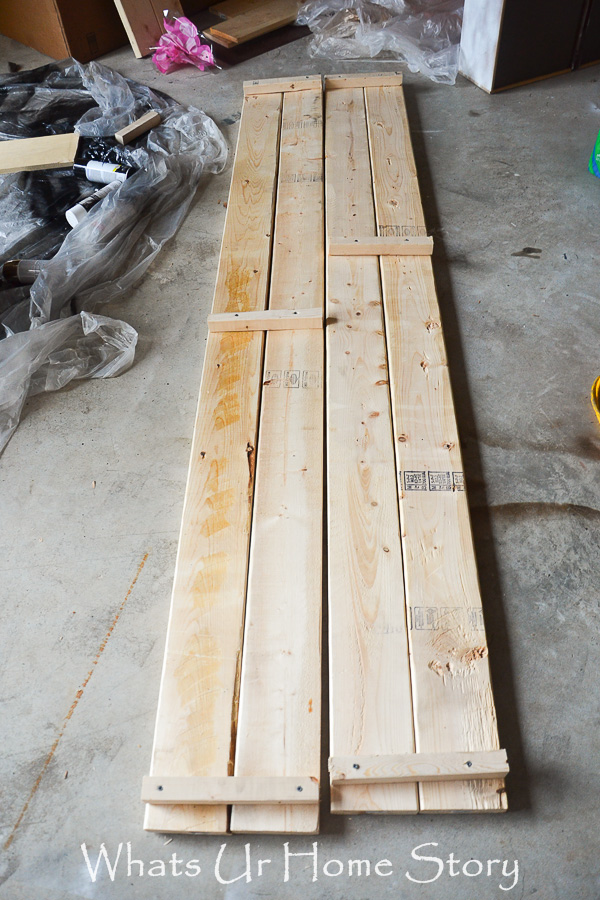 Place 2 of the 3 ft long 2 x 6 pieces next to each other  and screw on the 2 x 2 piece in the center. Repeat for the second set of 3 ft 2 x 6 pieces.
Stand the pieces up, make sure the pieces are flush against each other, and screw the pieces on.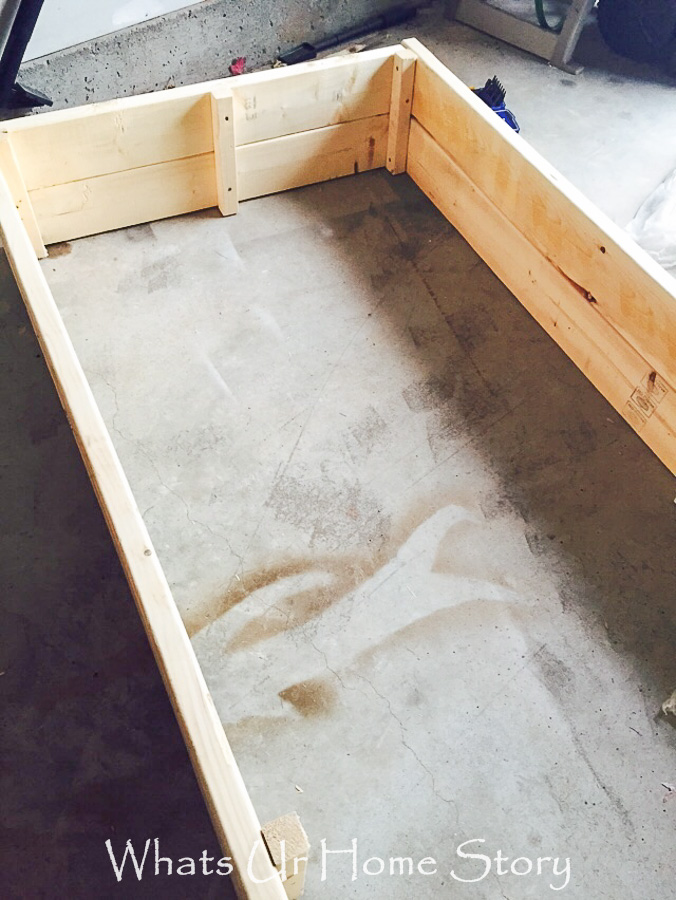 That is all there is as far as building goes. For the Set up;
Prep the area aka. remove the sod and make sure the ground is level (we used 2 bags of Top soil to get t close to being level as our yard slopes away from the house).
Line the area with black landscaping fabric. This is to deter weeds from growing.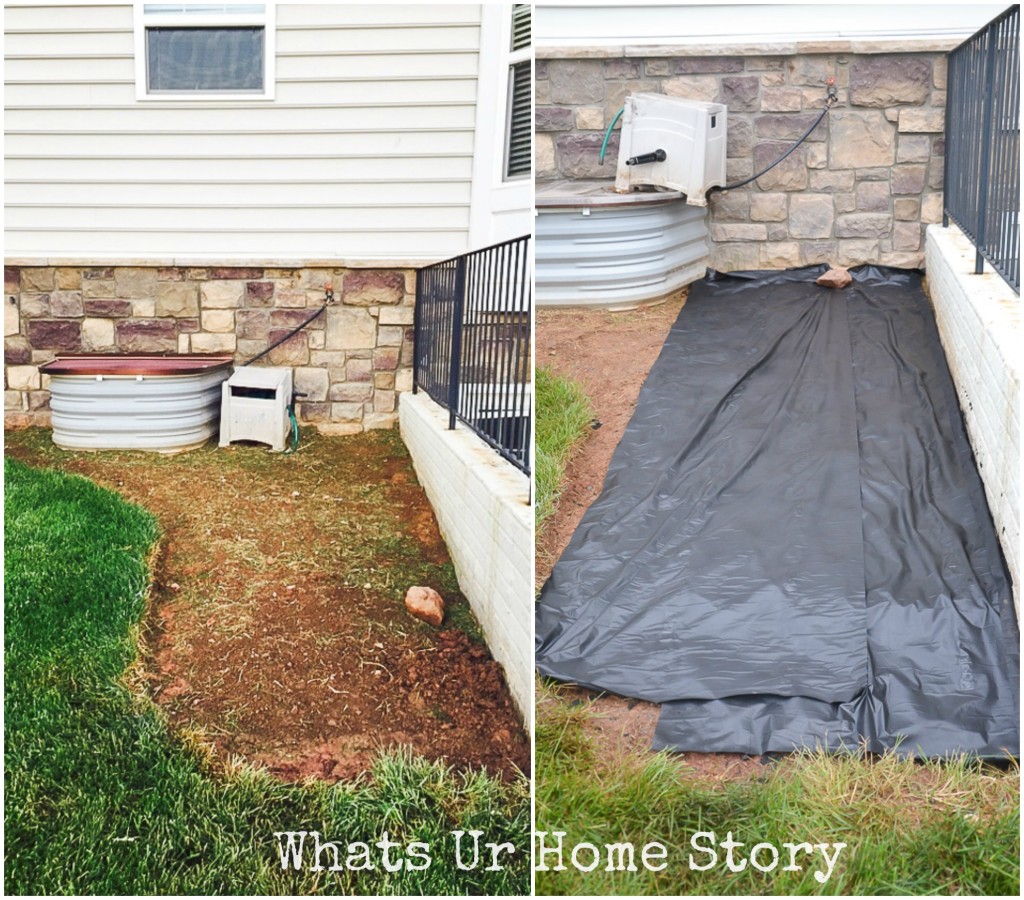 Now move the raised garden bed that you just build to the area and fill up with Top Soil first (we used 8 bags).
Spread and level the soil in the bed and then fill up with Miracle Gro Garden Soil (3 bags for this size bed).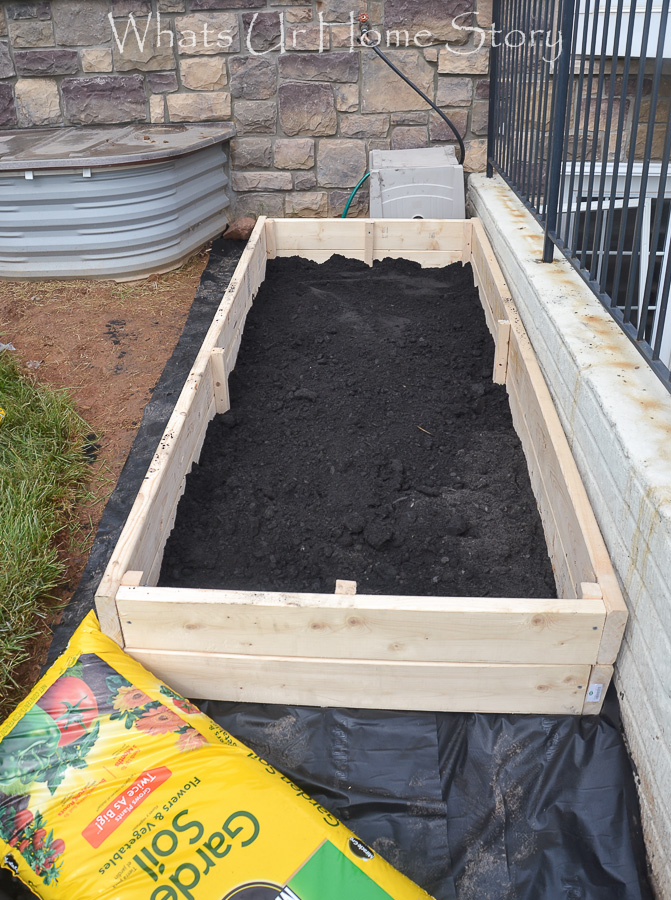 And now you all ready to plant!
We have Mint, Thai Hot Chili Peppers, Mammoth Jalapeno, 2 varieties of Tomatoes one of which is called Rutgers (how could I say no to a tomato that is named after my Alma mater? 🙂 ), a mini Eggplant along with a lot of other seeds that we sowed (hoping that they sprout) in there.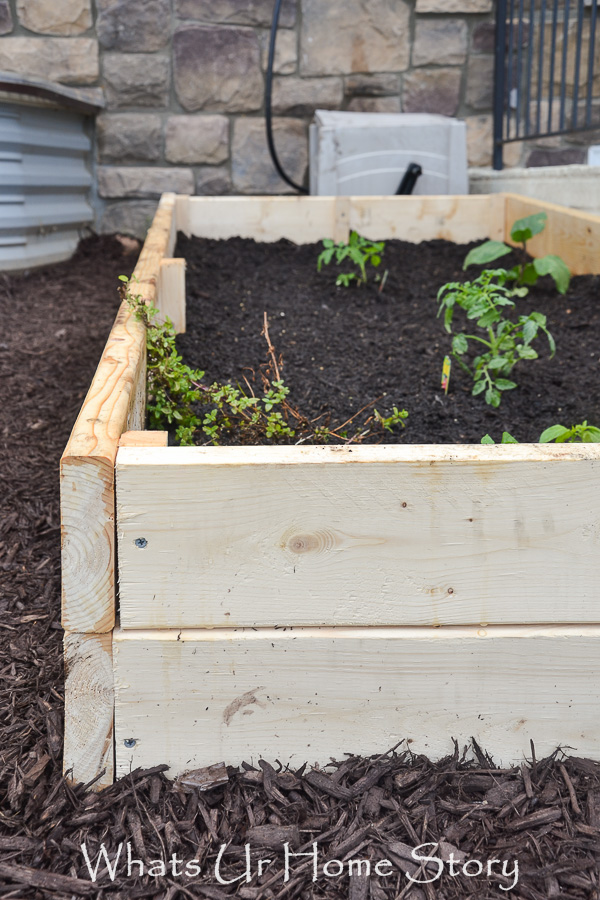 Update: A month later the bed is looking like this!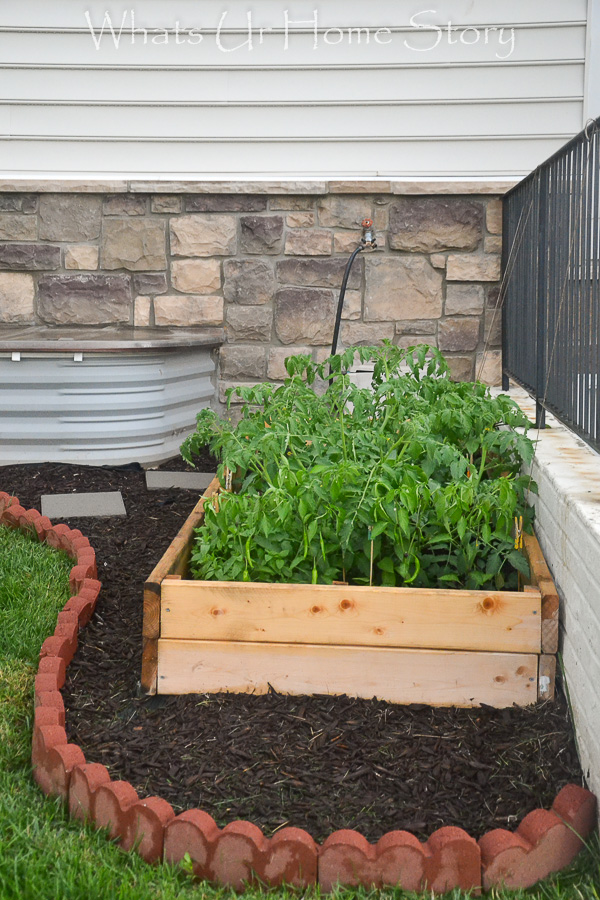 Do you have a veggie bed? What all veggies do you grow?