Back in the Summer of 2012 someone promised me a raised garden bed but as you all know that never happened. Neither did it happen in 2013 or 2014. So now I'm taking it on myself to build that elusive vegetable bed. Yes people this is it. It is now or never! 🙂 We are talking about a 6 x 4 area next to our basement walk up stairs (to the left of the pic where the stairs are cut off). Sorry I just realized that this is the only pic I have of the back yard!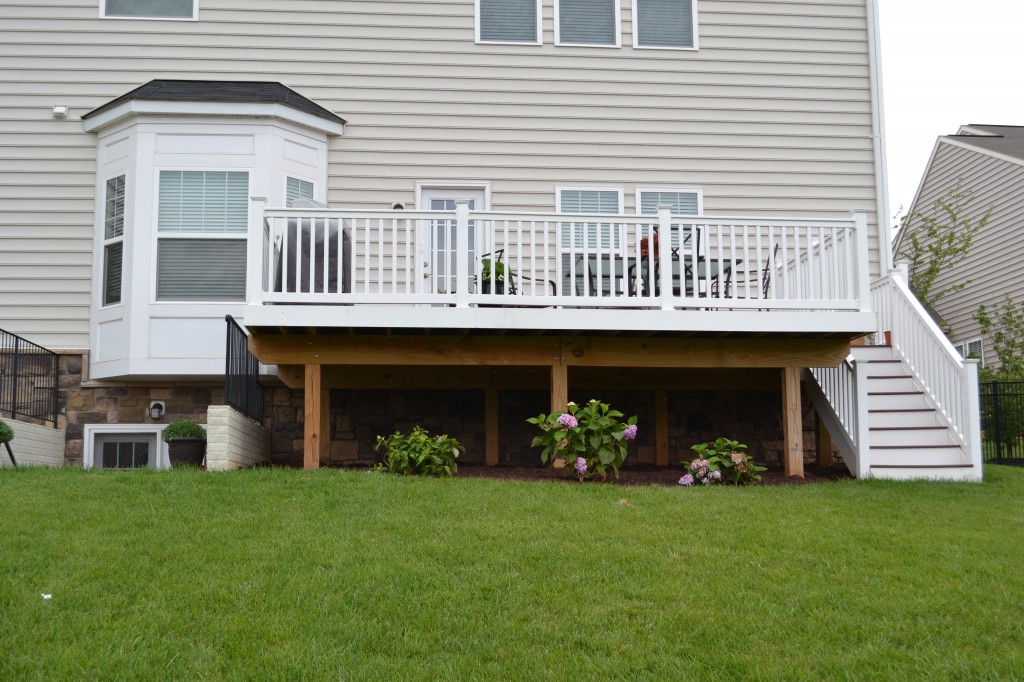 Over the years we had researched plans on DIY'ing it, discussed the project with the guy who did the other landscaping for us, and come back to the idea of building it ourselves. Every time we end up deciding that it is an easy enough project for us to attempt especially given the detailed plans that the great builder/ blogger Ana White posts on her blog.
My friend Melissa, The Happier Homemaker, had modified Ana White's plans to fit her back yard conditions and had built one at her previous home.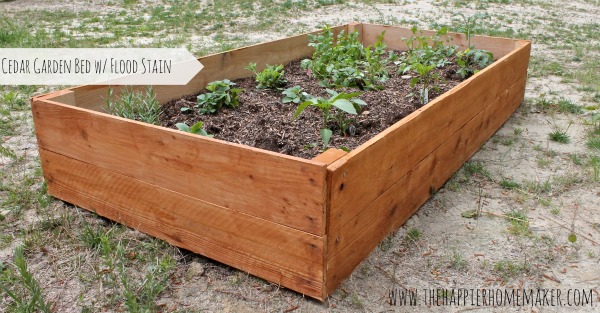 Usually our raised garden bed plans get stalled 'coz of 4 reasons;
The ground is not level. In fact our entire back yard slopes downward and the slope is more pronounced in that section. We know that we need to level off the area before we even start to build.
The sprinkler pipes run pretty close to there so we are scared that we'd end up damaging them.
Currently the area is lawn which means we have to pull out the grass and line with black liner to keep the bed clean. After our last endeavor doing something similar we cannot bring ourselves to do an encore.
Our yard is open to the protected wet land area behind it, where deer and bunnies frequent. We still haven't figured out how to deer/ bunny proof the bed while keeping it looking good (aka. no plastic liners) so that we don't run into any HOA issues?
Even with all these issues still outstanding I'm setting a deadline of end of May for the raised garden bed to be done. Did you hear me B, May 31st it is. Now let's get building!
Do you have a vegetable/garden bed? Was it easy to build? How do you keep the deer/ bunnies out?