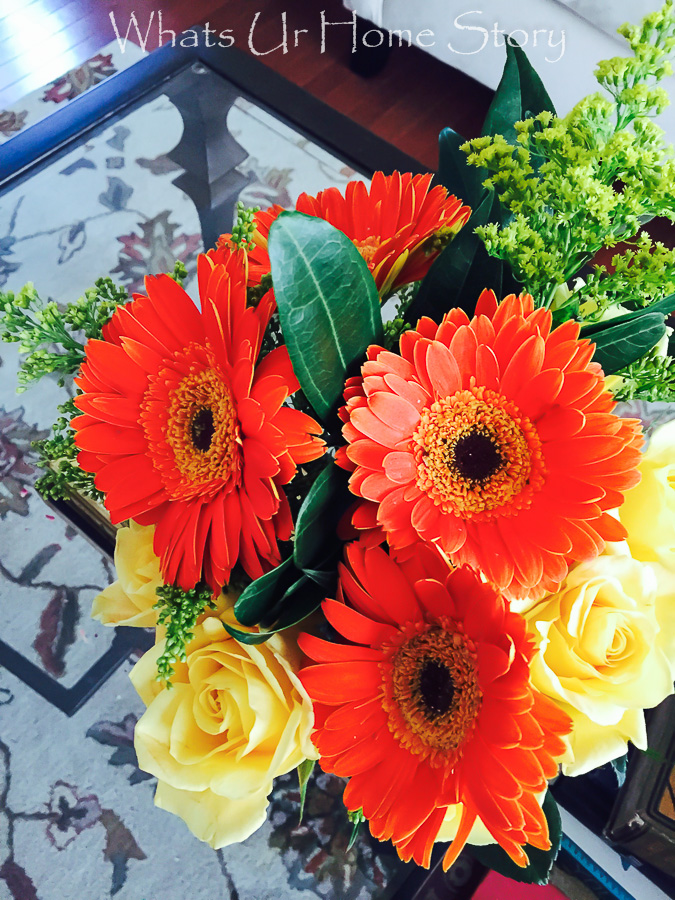 Wait……those are not from my garden. 🙂 These pretties are from B for our 15th wedding anniversary last Friday. Sadly those flowers are the only ones I get to enjoy this time of the year except for may be this lone tulip in my garden. Something strange happened to all my tulips from last year. They seem to have all disappeared! Yup all 50 or so bulbs that I planted the year before. Only this guy and another came back this year. 🙁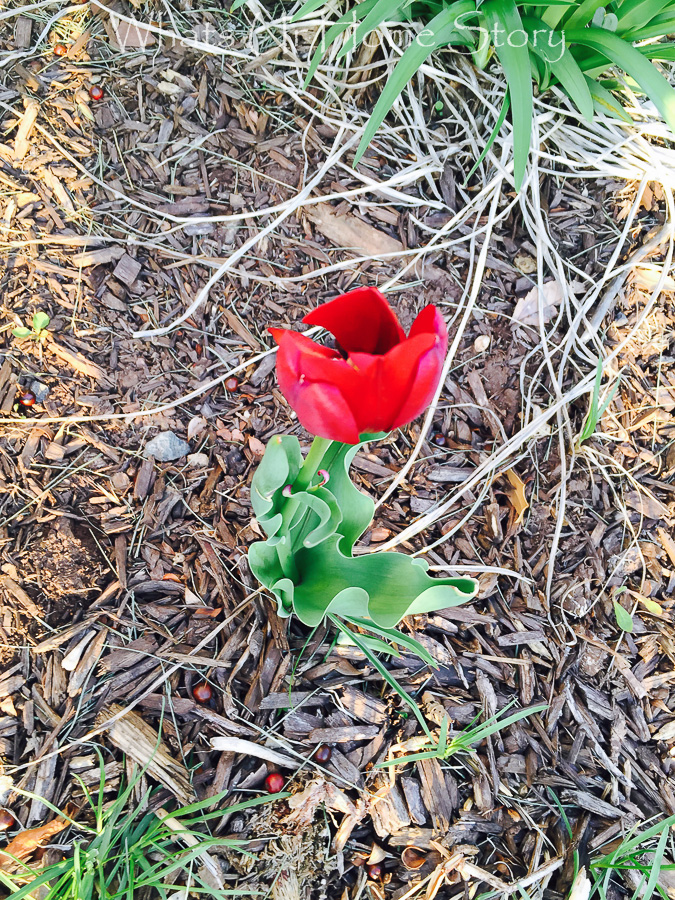 Luckily not all is bad in my garden. The day lilies that I got from a neighbor (in the back) and some lilies have sprouted in a couple of places. The lilies, I have absolutely no memory of planting. I was completely take by surprise when I saw those.  I have no idea what color the day lilies are either. So would be a pleasant surprise to see them bloom.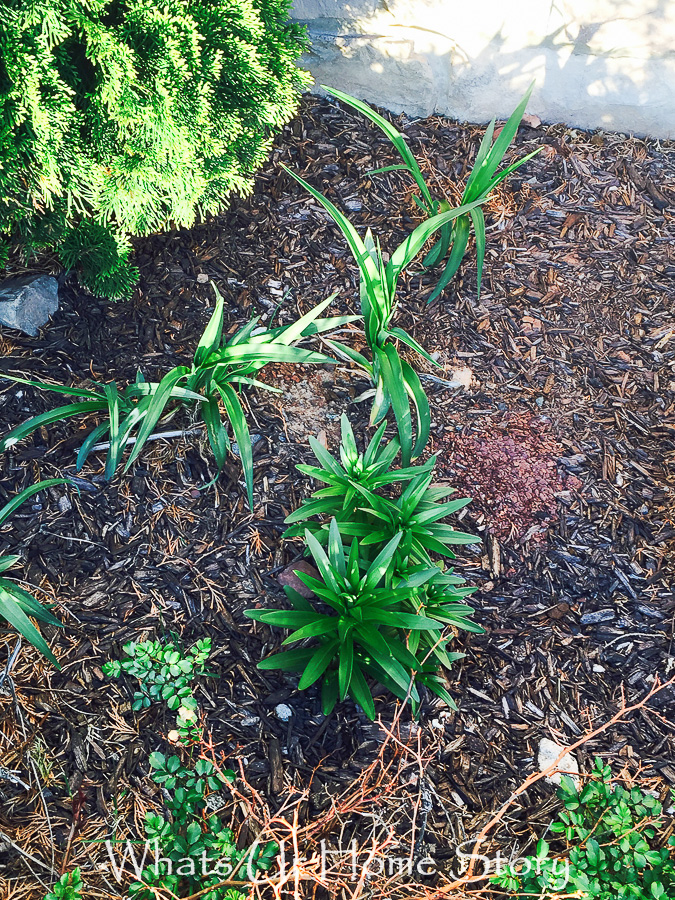 The Creeping Jenny in the planters on the porch is thriving along with a few Dianthus.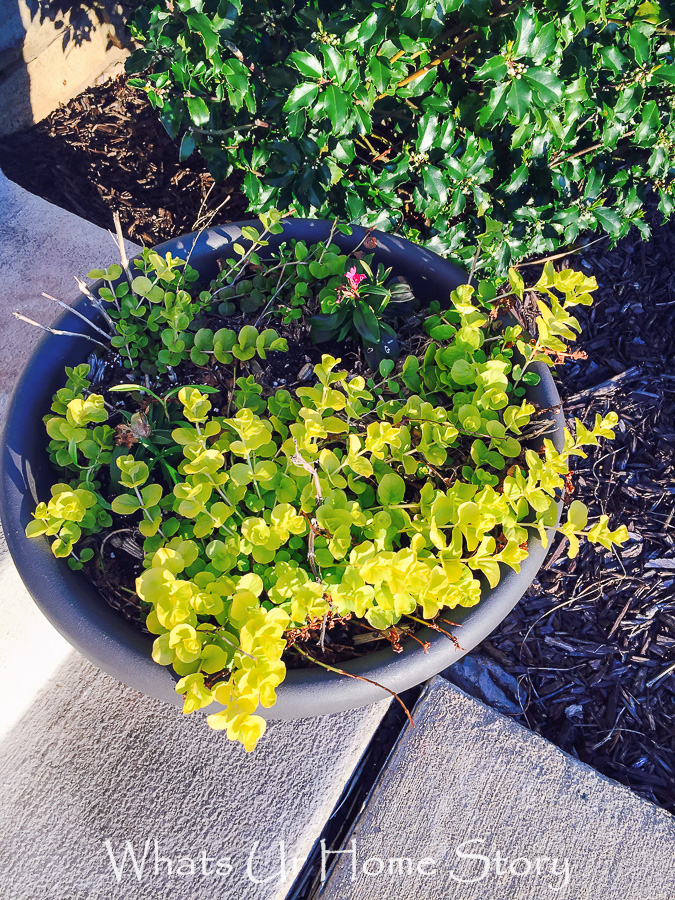 Also back in session is the Lavender plant in the backyard.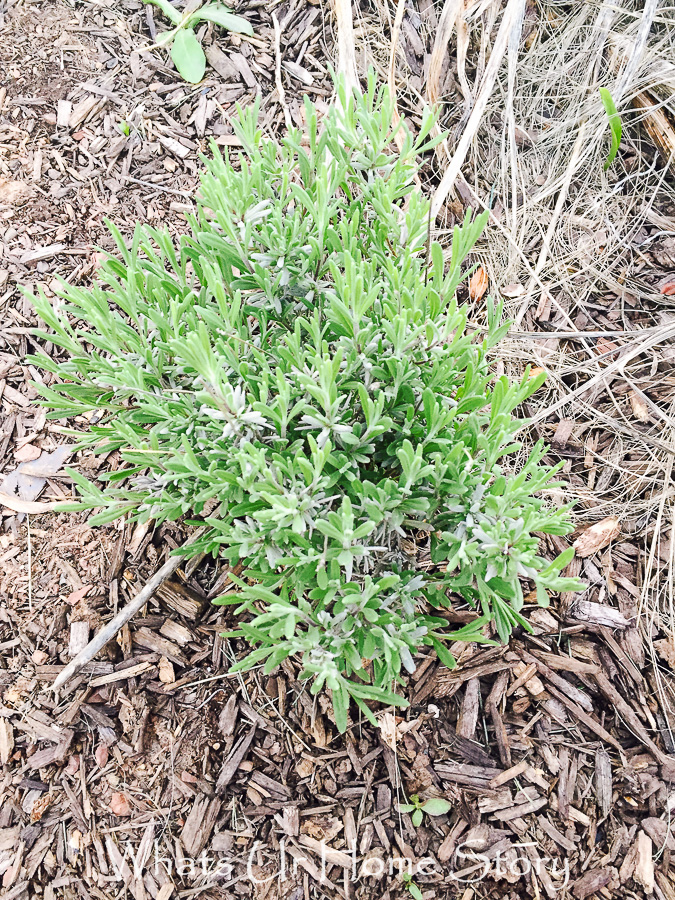 Thankfully the Hydrangeas seem to be coming back well unlike last year.
Out in the side yard B didn't get to prune all the knockout roses last Fall. You can see the difference in heights in the pic. I went to  trim them yesterday and they were already full of buds. So didn't have the heart to. Maybe once they bloom I'll give the back ones a good trim.
The Crepe Myrtles are all still in dormancy. So are the Encore Azaleas (strange I know). The Azaleas are looking so pathetic that we are seriously thinking of taking them out.
How is your garden doing this Spring? Have you had any perennial bulbs disappear on you? Any idea why all those Tulips would just disappear?