What's not to like about watercolors? There is something magical about the way the colors transition into each other, the abstractness of the grain, the different hues of the same pigment. I've become so obsessed with watercolor paintings that my latest mission is to learn how to paint them. Did you know that you are not limited to just art when it comes to watercolors and home decor?
My all time favorite are these watercolor dinner plates from World Market. I might just add one to my plate wall.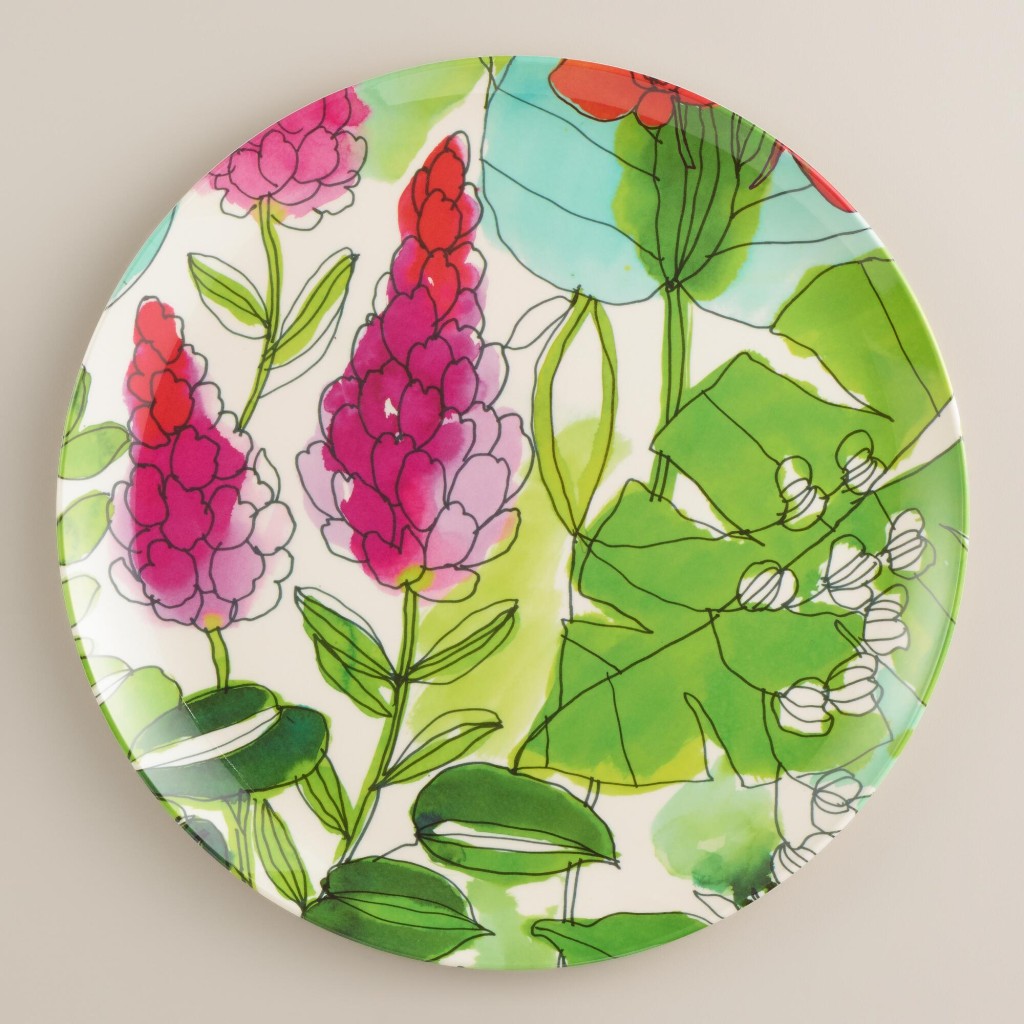 Etsy seems to be the go to place for anything watercolor especially home decor items. There are loads and loads of pillows, the easiest way to add watercolor to your decor. This modern abstract watercolor pillow can perk up any dull looking leather couch.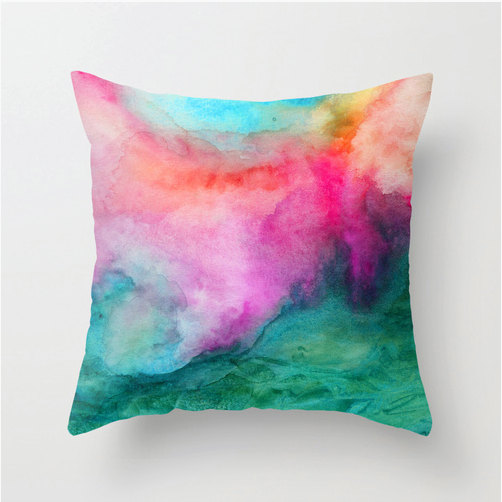 They even have a watercolor world map curtain!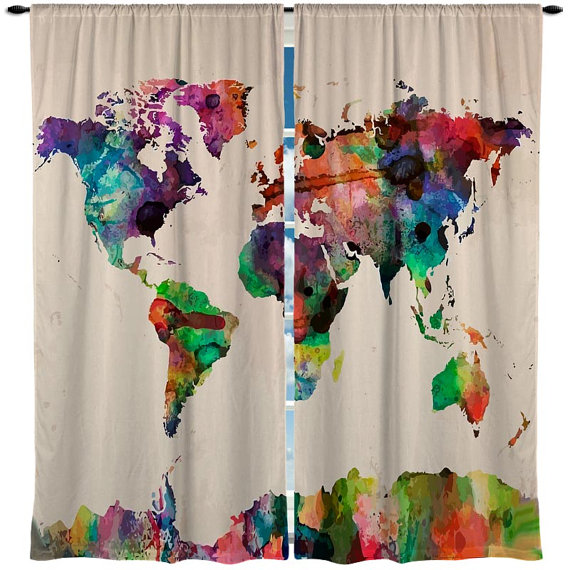 Here's another pretty pillow from Society 6 in rainbow colors and within a Moroccan trellis pattern.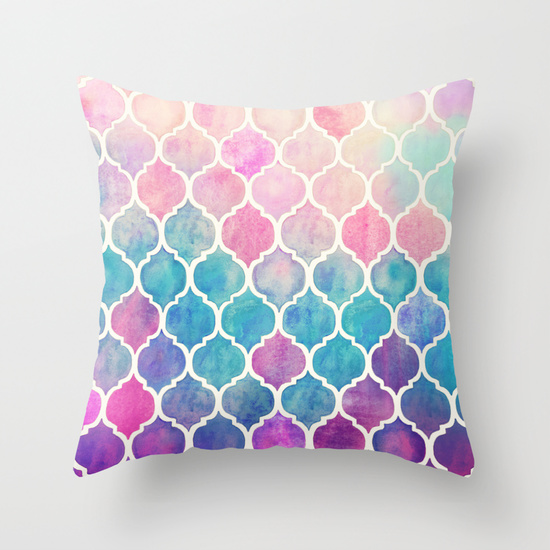 You can even get rugs with watercolor designs like this Sky Monet rug from Overstock.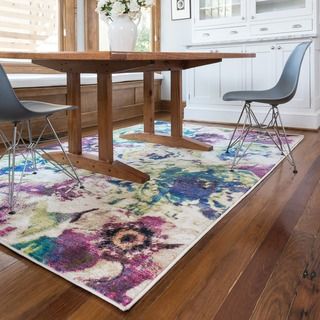 When I think of watercolor I always tend to think in terms of pastels, vivid colors but if you are a fan of subdued neutral shades then you might want to look at this watercolor landscape curtain from West Elm.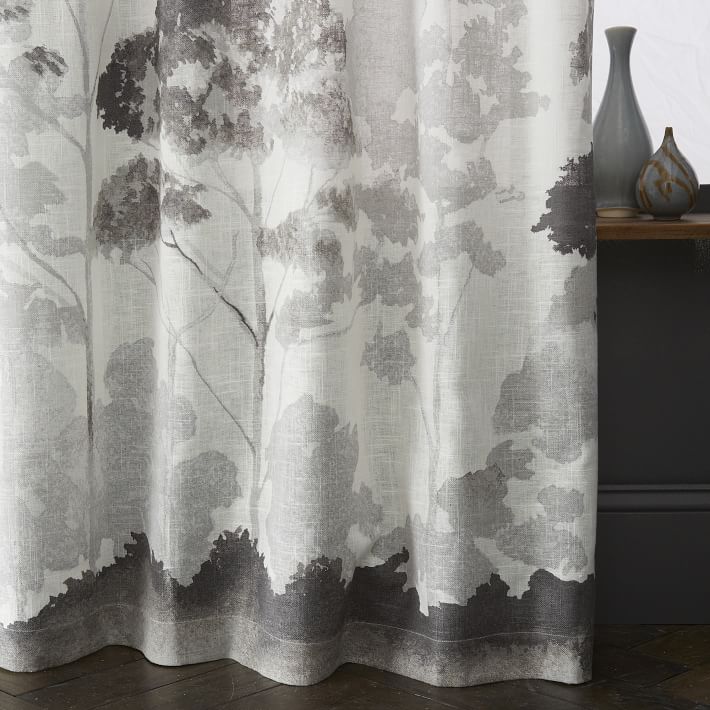 Hmmm…seeing these I want one of those pillows and that plate!
Do you like watercolors? How do you decorate with them?