As promised yesterday, pics of our Skyline Drive trip. I know, this is not really home decor or DIY related. It is one of those 'you gotta share it' posts.
I think the Shenandoah Valley is one of the most beautiful places on the earth. Maybe because I'm more of a mountain person rather than a beach gal. By mountain person I don't mean someone who likes trails or goes camping. To me the sight of endless mountains and rolling hills bring such a clam and peace of mind that no amount of waves or beach sand can. Every evening I drive home from work and see the outlines of the Blue Ridge mountains on the horizon, I thank God that I'm fortunate to live in a such a beautiful place. And no, I'm not kidding it happens everyday.
The Skyline Drive is a 105-mile (169-km) road that runs the entire length of the National Park Service's Shenandoah National Park in the Blue Ridge Mountains of Virginia, along the ridge of the mountains*. For the last 3 years we've been making an annual trip up there to see the fall foliage. We enter the Shenandoah National Park at the Front Royal entrance.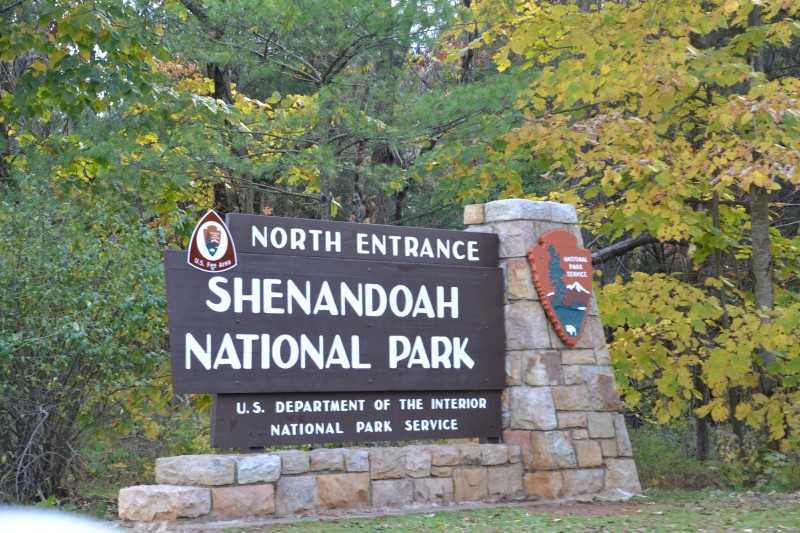 No, we don't drive the whole distance just a third. With me taking a zillion pics at every overlook (out of which a handful come out good ;)) and the kids stuffing their pockets with acorns and fallen leaves we're lucky if we manage to get to the Thornton Gap before we hear "When are we going home?" pleas from B!
There are many overlooks along the drive were you can stop and enjoy the  scenery and take in views of the beautiful Shenandoah valley and the Piedmont. I tell ya, the view from every angle is breathtaking. See for yourself!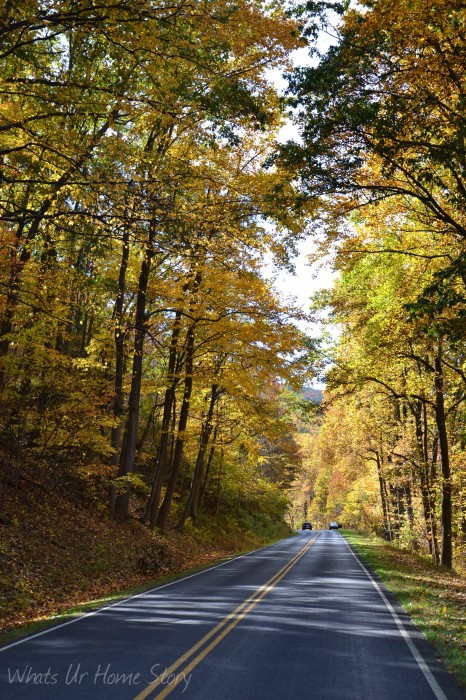 Important lesson learnt: Taking pics through the moon roof of a moving SUV as we climb up/down the hill = Not a pleasant experience for the vertigo afflicted.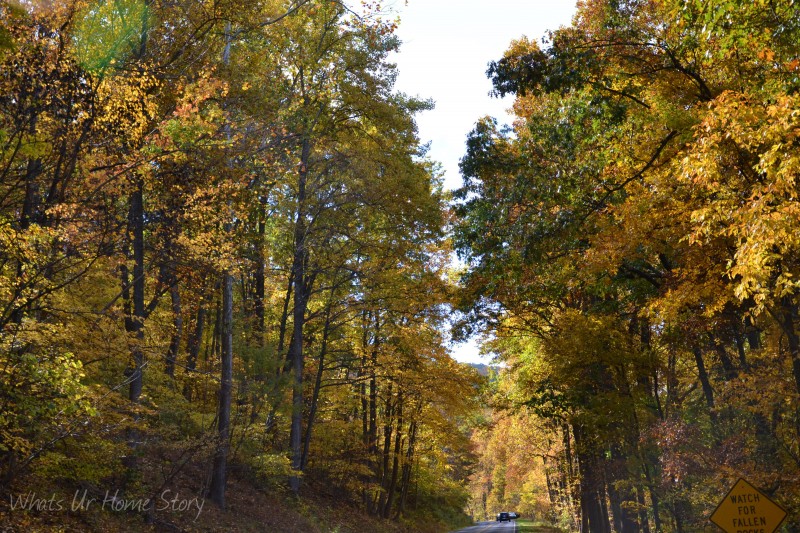 Heaven on earth, Shenandoah valley!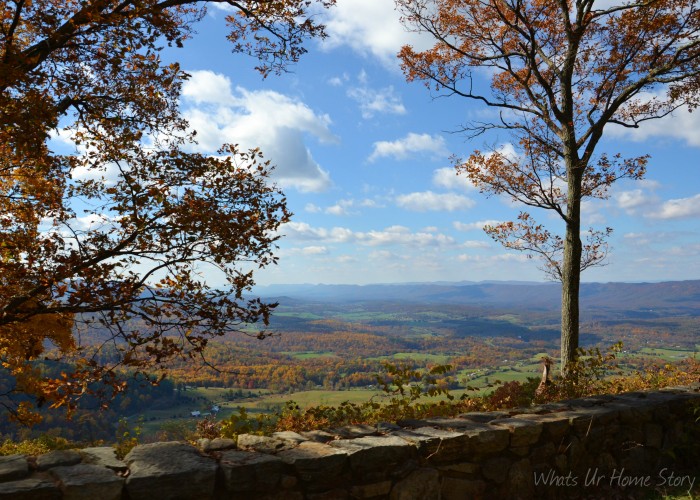 Twosome.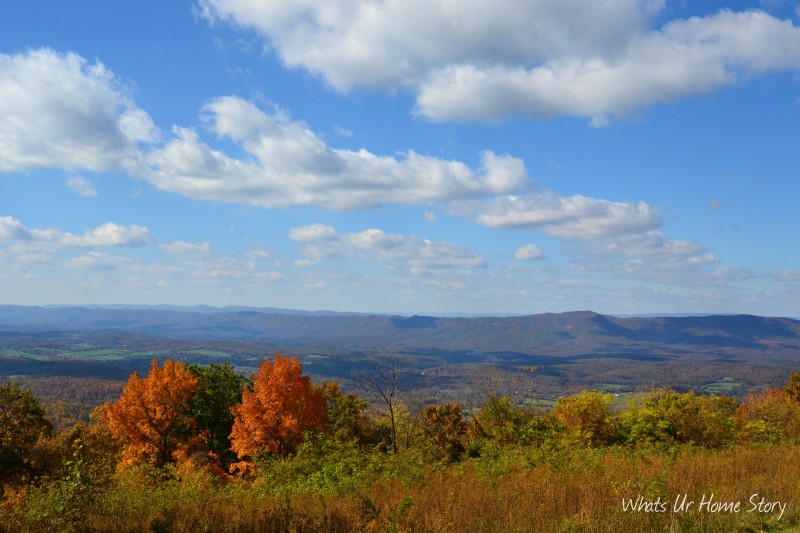 Cloud shadows……..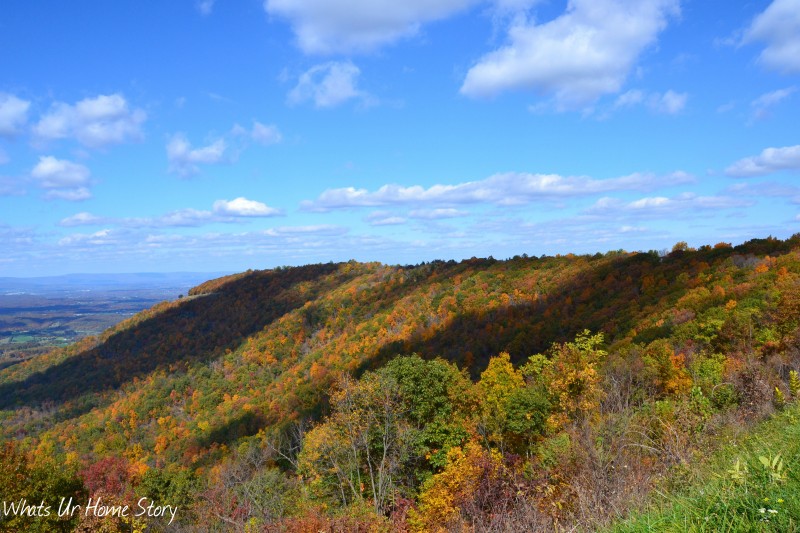 The trident!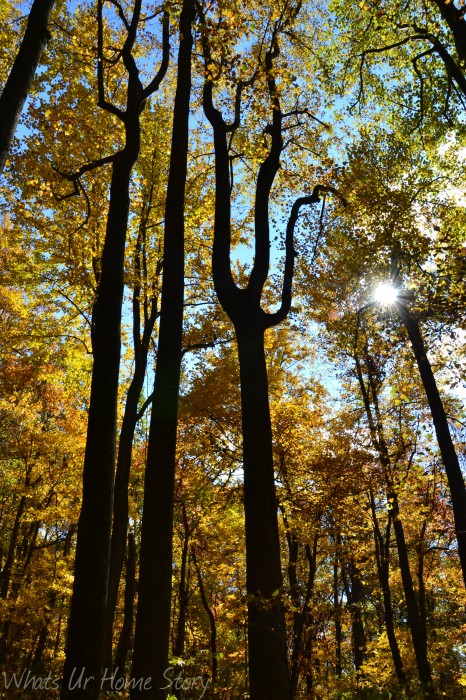 Confetti time! My favorite spot on the drive.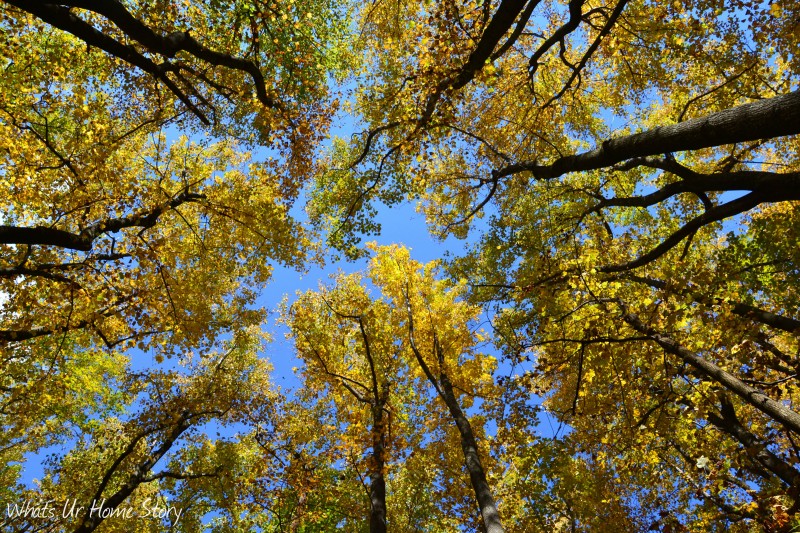 Reaching for the skies….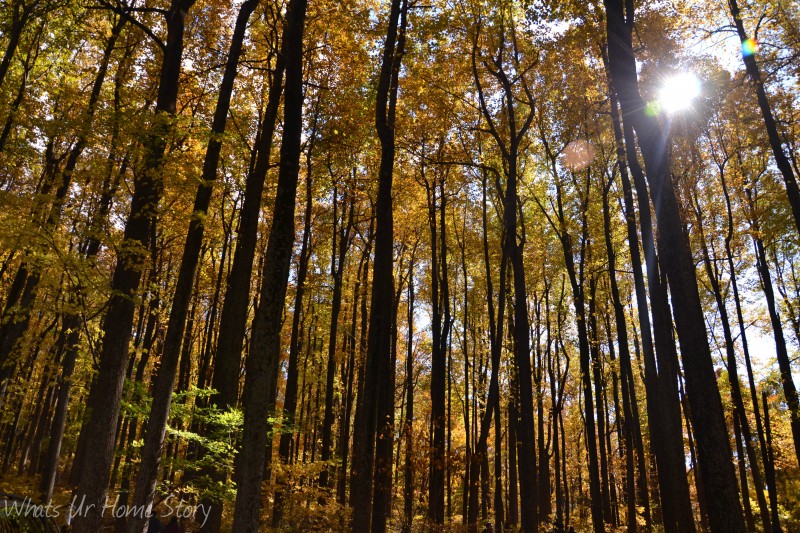 Stealing the spotlight.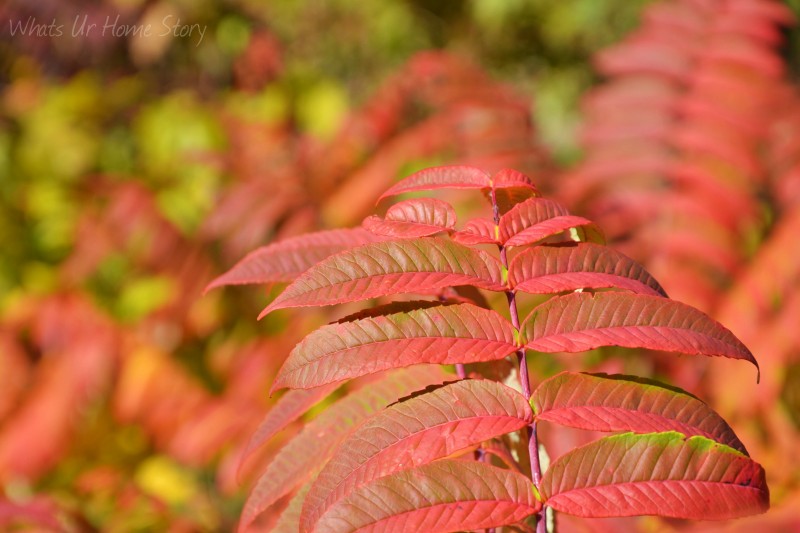 The Virginia Piedmont.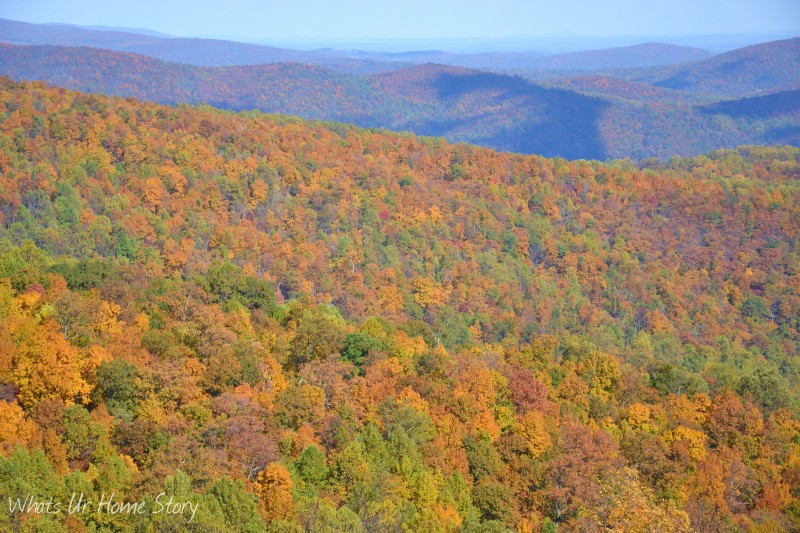 I ♥ fall!
To see the pics bigger and for more check out the Whats Ur Home Story Facebook page.
How's the fall color in your part of the world?
* Source: Wikipedia