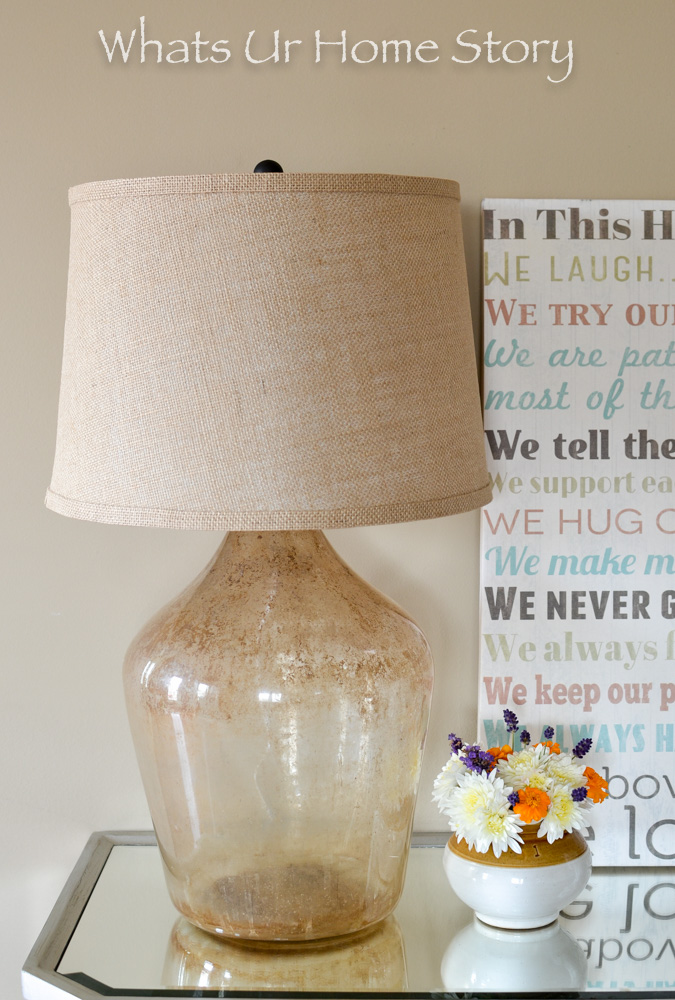 Yay, finally! This project has been in the making for over 3 yrs! The moment I spotted this demijohn at the Home Emporium during our VA beach trip back in 2012 I knew that I'd make a lamp out of it. But first I wanted to enjoy the demijohn aka vintage wine bottle in all its old world charm around the house.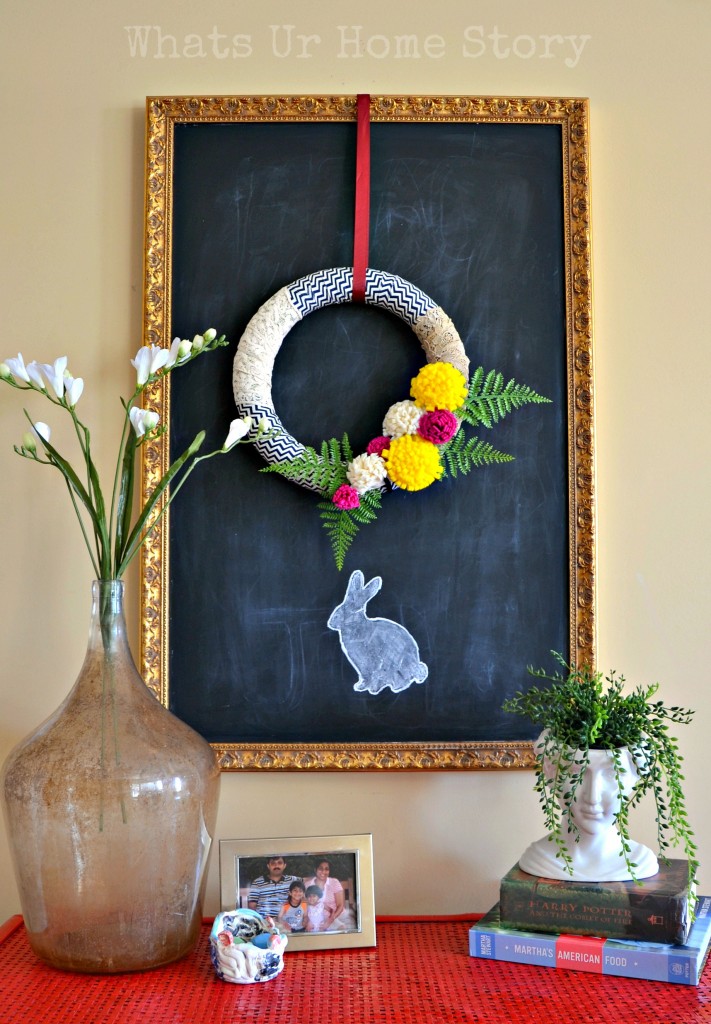 So after 3 years of donning various roles in literally every season it was finally time for this lil guy to live a new life.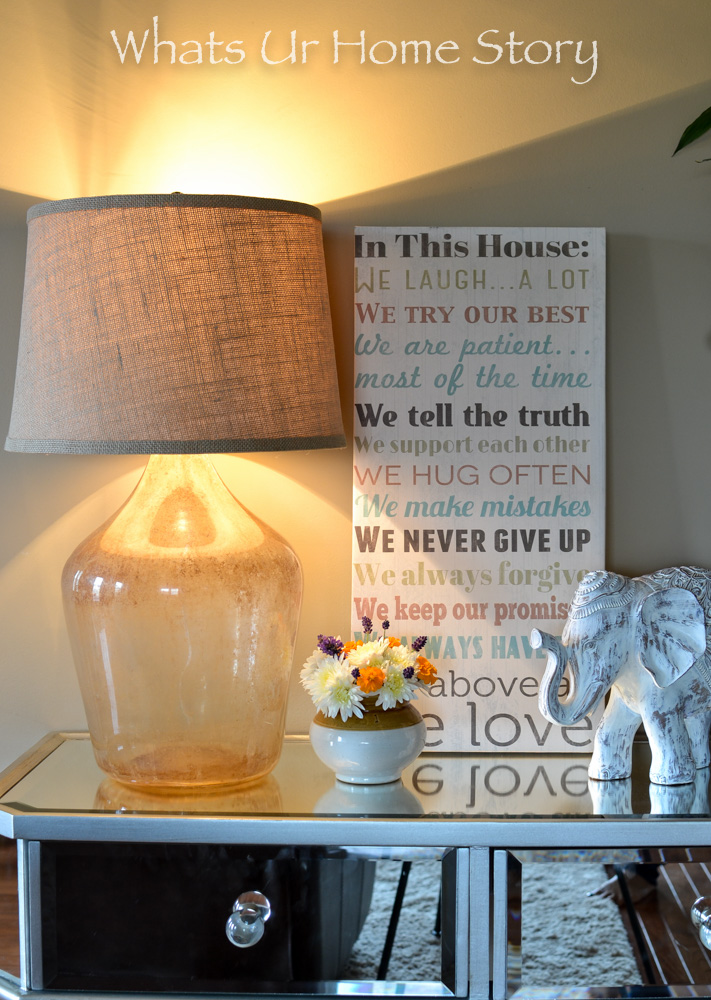 I'm loving everything about my new demijohn lamp; the burlap shade, the curvy lines, and how you can see the dirt inside the bottle. ♥♥♥
You really do not need a demijohn for this project and can use any bottle instead. The bigger rounder bottle however makes for an authentic Pottery Barn Clift Glass table lamp knock off.
Materials
To make this demijohn lamp you'd need;
Demijohn or a large bottle (mine was $20 at the Home Emporium)
Lamp Kit ($10 @ Home Depot)
Lamp Harp ($4 from Ebay, Though a 10″ one is shown in the below pic I ended up using a 4″ harp, which is a tad bit small. Ideally a bottle this size would need a 4.5 or 5″ harp)
Lamp Shade ($6 @ Ross)
Lamp Finial ($4 @ Home Depot)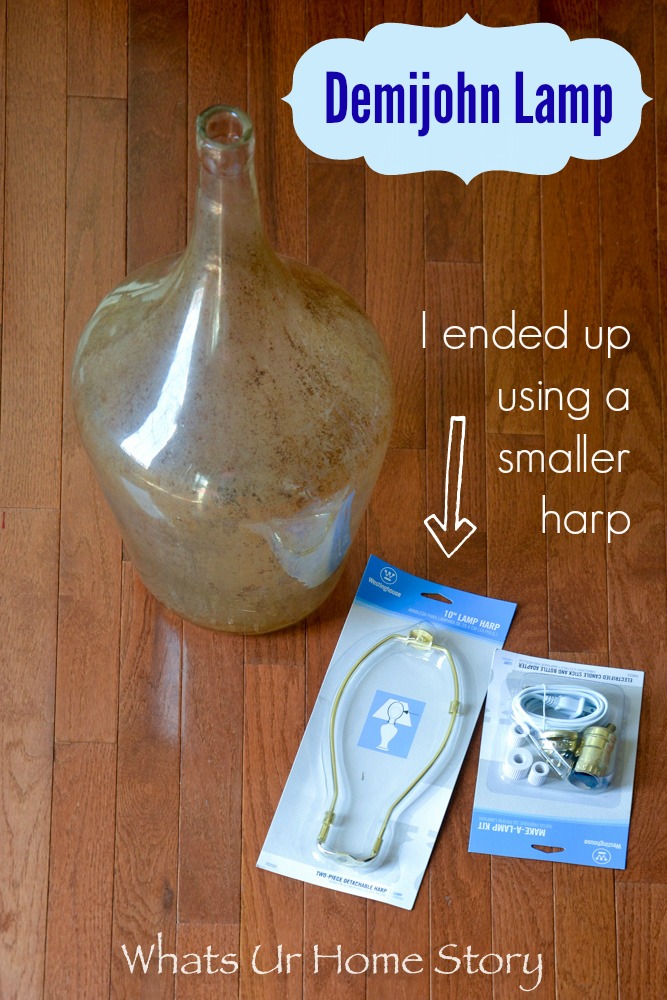 Method
Before we go into the details let me tell ya, I did not drill a hole through the bottle as I wanted to be able to use it later on in case I got tired of the lamp look. Instead I pulled the wire through the back side of the bottle. You can see the wire in the side shot below.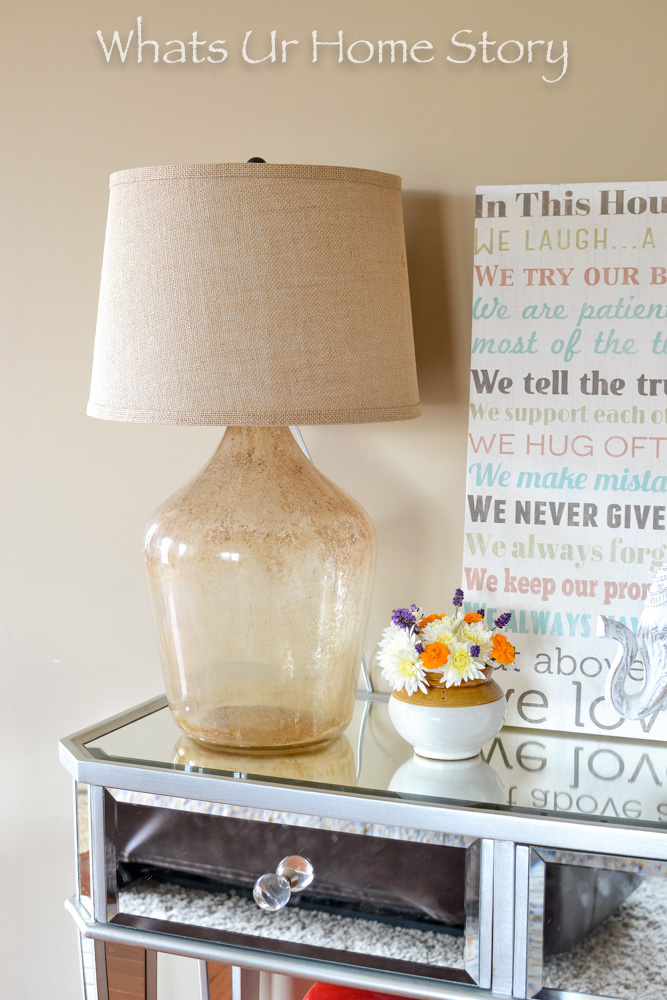 Start by assembling the lamp kit per the instructions.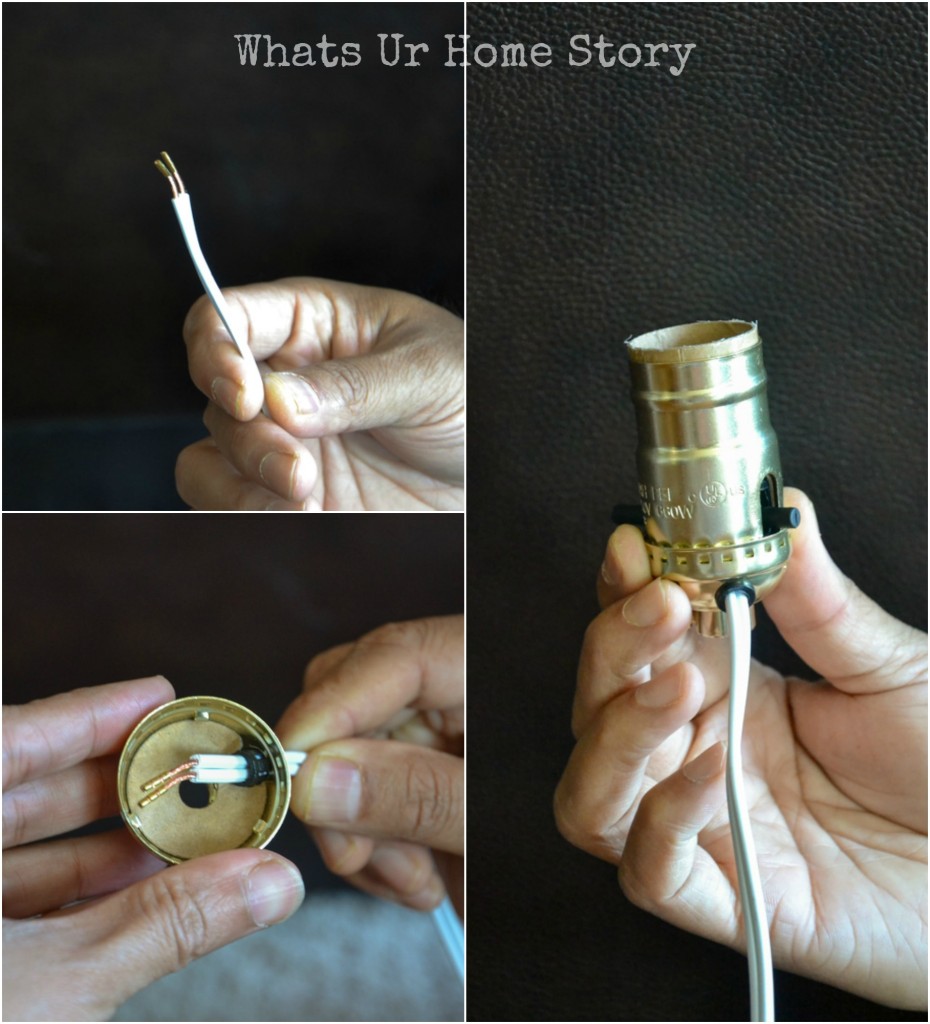 My kit came with 3 rubber circles in different sizes to fit in the bottle's mouth. Choose the one that fits your bottle and gently push it in with a rubber mallet.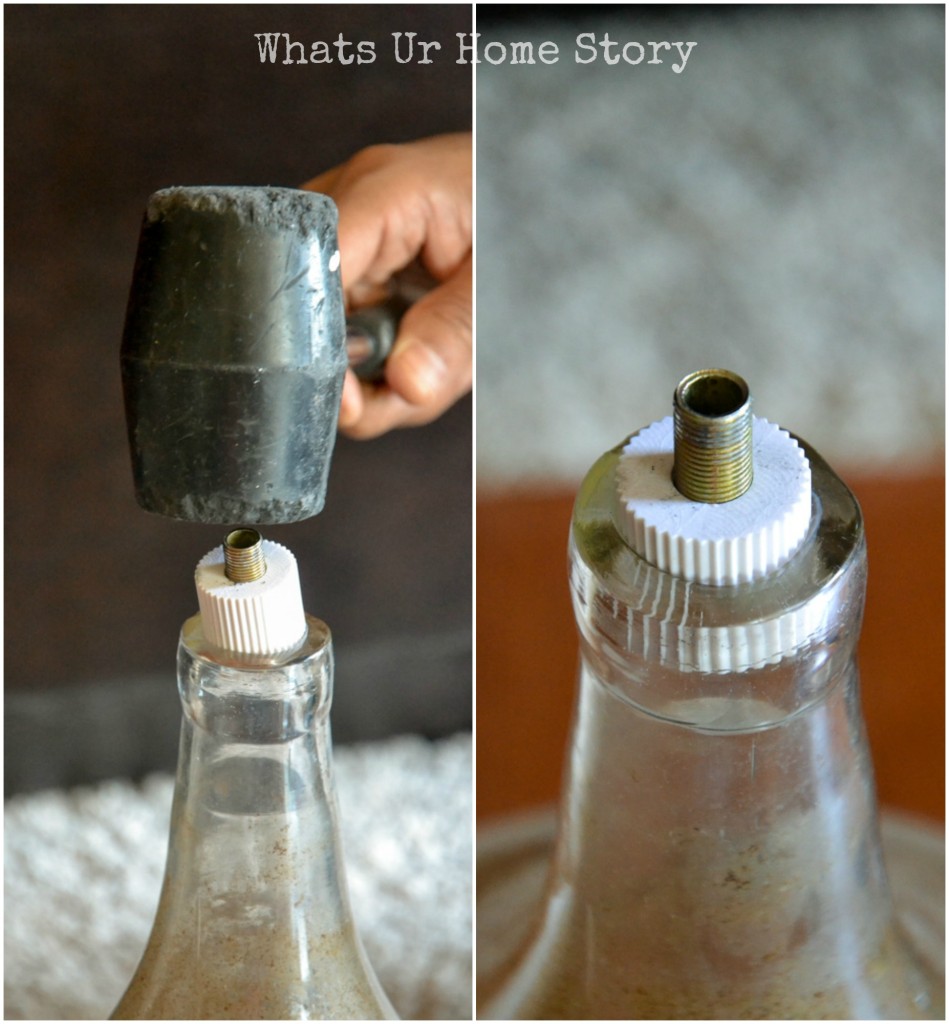 Once that is in, screw on the lamp socket pulling the wire through the back side, followed by the light bulb, harp, shade, and finally the finial.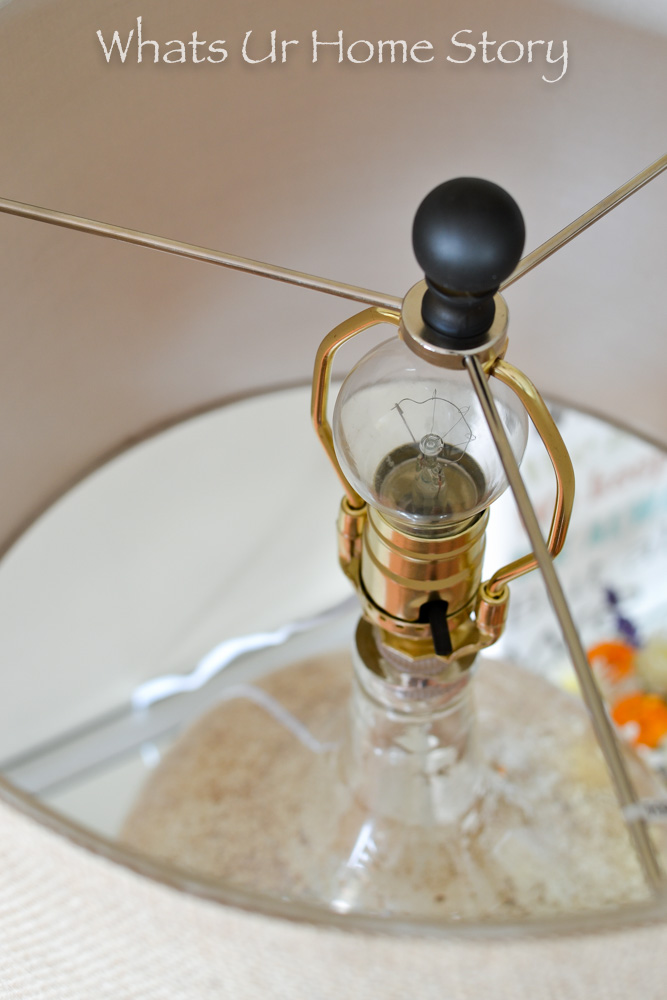 And there you have it your very own vintage wine bottle lamp!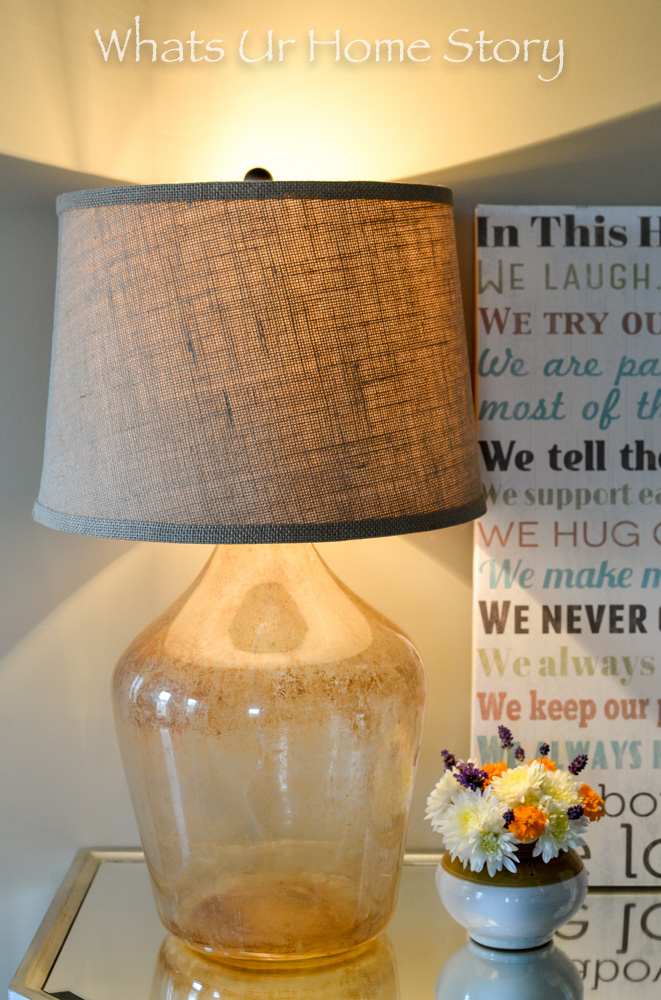 The best part, mine cost only $44 compared to $250+ at Pottery Barn and other places!
Have you DIY'd lamps? After trying my hand at a thrift store lamp makeover, chandelier, and now this I think I'm hooked.