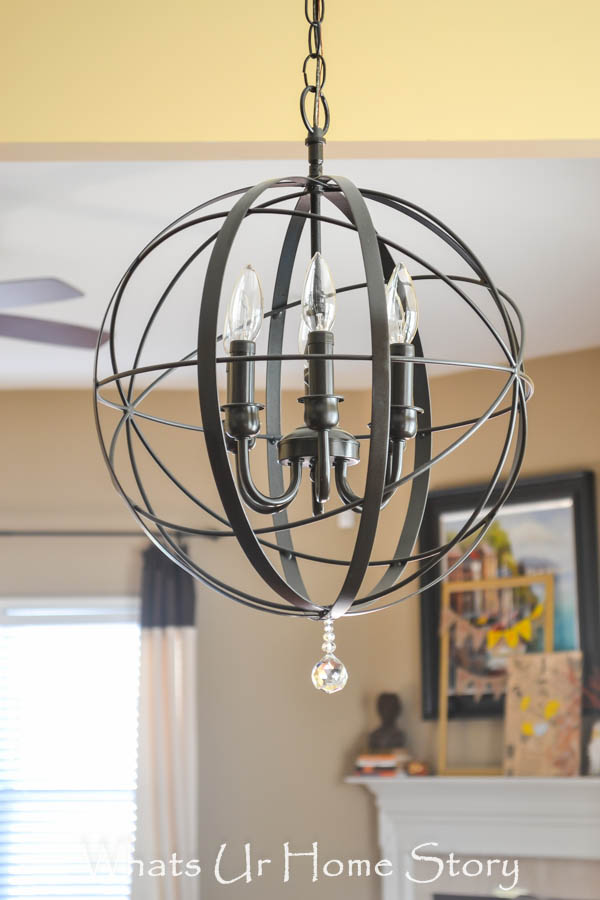 Happy November! Can't believe the months are flying by so fast! I woke up Saturday and was like, "OMG, I better get on my holiday craft projects or else I won't have any posts up in time!" You know, last year I was such a late starter with my holiday decor and worked well into December that I didn't get to post all of my projects! Seriously! So this year I'm well ahead y'all. With some projects from last year that I couldn't post and some that I tackled over the weekend I'm better prepared. But before we jump into any holiday talk we have some unfinished business with my DIY orb chandelier.
Don't you want to know how I made this beauty?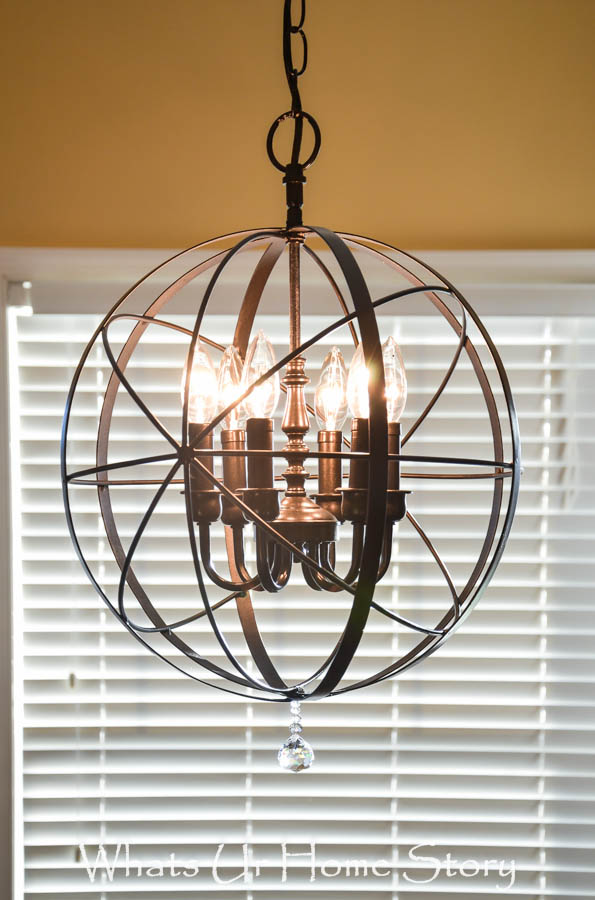 As they say, it all started at HomeGoods……………when I came across this Blue orb.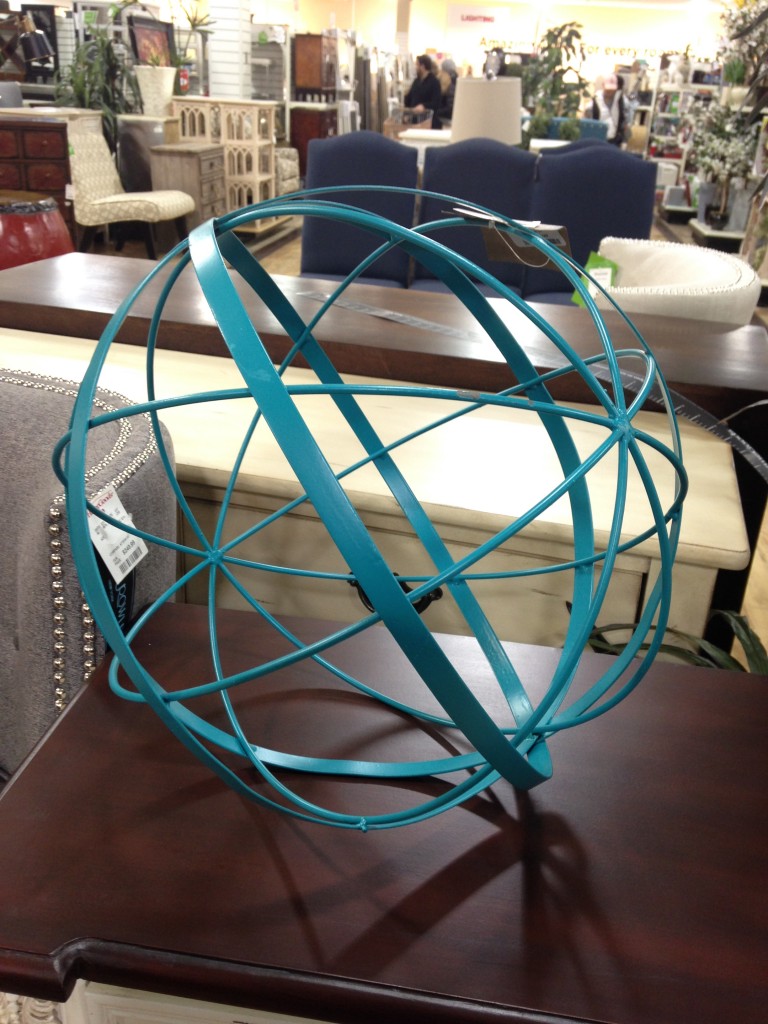 We had been debating at lengths about changing out our standard builder fixture over the breakfast table but couldn't zero in on what we liked. Then one day I saw the orb and literally I could hear the angels sing, the birds chirping over my head, I was out in this beautiful meadow running around in glee……..all while I was desperately clutching onto this orb (for fear that someone else might take it if I kept it down even for a minute) at our local Home Goods. Perfecto! Surprisingly B was also on board with the idea of an orb chandy. If you are a regular here you'd know he is one tough cookie when it comes to visualizing and giving the nod at the first go.
My plan was to add an industrial bulb in there and call it day. But B and my dad were totally not buying it. They were like, "If you are doing it, do it right. Make it grand and graceful. One bulb over the breakfast table will not provide enough light." Had to admit that the last point was indeed true, our breakfast area is very open and did need more light. I showed them a bunch of designer orb fixtures and we narrowed in on the Z Gallerie one. In retrospect I'm so glad I went with their idea rather than mine. That light fixture inside the orb made all the difference!
Off to Craigslist to find a chandelier for inside the orb. It took weeks of searching and at least 2 fallen deals (where the seller commits and then is never heard of again when you ask for the address to pick up) to finally find the right one.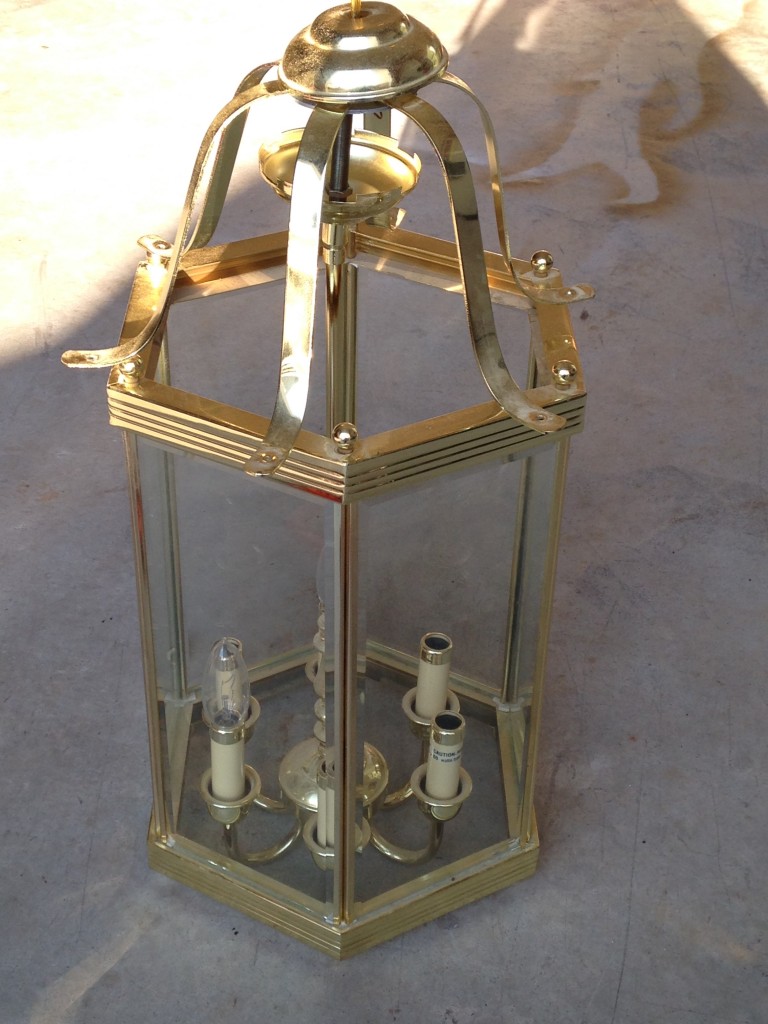 There is back story for this one too. The seller agreed to my price ($10 ) though he had listed for double that and to a pick up date. But on the day of the pick up I kept asking him for the address, even spoke to him but nothing. So I texted/ emailed him asking if I could come the next weekend. Still nothing. I kinda sensed that this was going nowhere and moved on. Another week passes and he emails me asking if I was still interested. Again we agreed on a pick up date and just as I was about to leave the house he finally gives me the address (only then not a minute before)!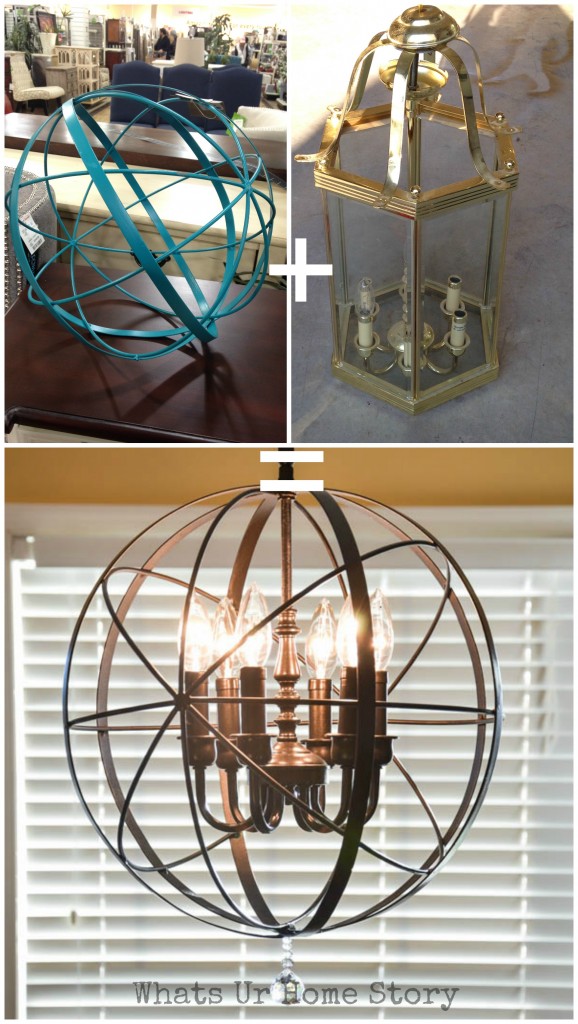 So what do you need to take these 2 and make a pretty orb chandelier?
Materials
Orb – $15 – HomeGoods Carriage Light Chandy – $10 Craigslist Oil Rubbed Bronze Spray Paint -$4 -Home Depot Black Spray Primer – Already had
Zinc Plated Nipples
– $6 – $Home Depot
30mm Crystal Ball Prism
 – $5 – Amazon Epoxy Glue – (not necessary) -Already had Nuts – 4 – Already had Drill  
By the way this is how the zinc plated nipple looks like. 🙂 It is just a rod with threads on the outside, no idea why it is called that!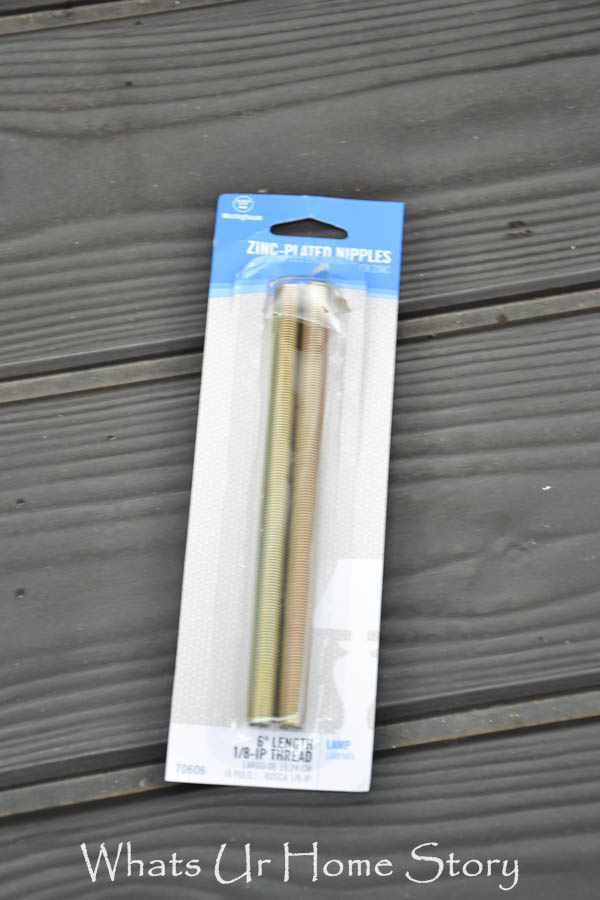 Method
First of all you'll need to see if the chandy you've picked will go inside the orb and how tall your connecting rod (the Zinc plated nipple in this case) need to be.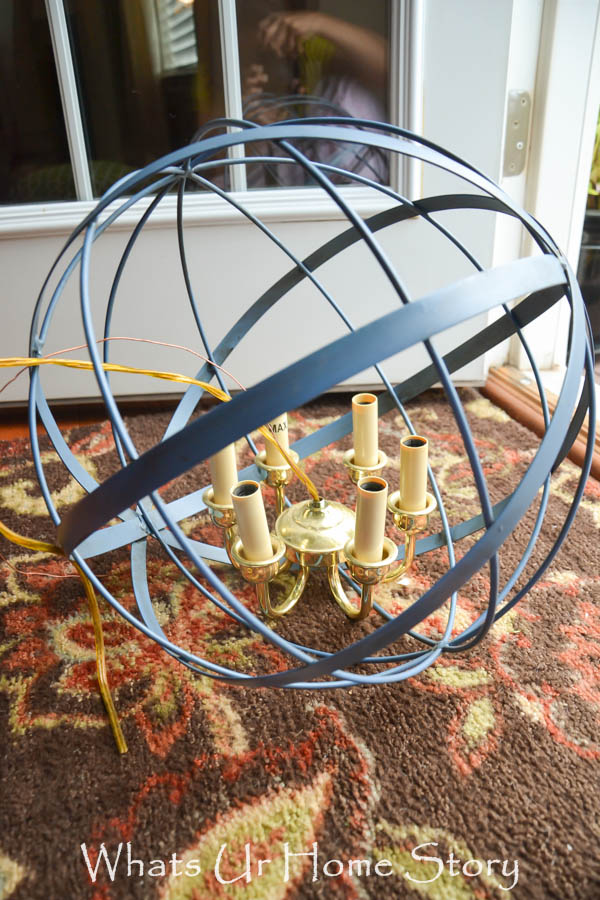 Re-wire the chandy with the wire you'll be using. We moved the chandy a little bit off center of the room. So we ended up using new wire, chain, and an extender hook. But if you are just replacing your old fixture you can use the same wires and chain.
Build a spray painting fortress in your garage with drop cloths and go to town with spray paint. Remember to spray paint the orb, chandy, chain, and wire (or you could use brown wire).  As always, go with thin even coats. Took me about 3 coats. You could insert a piece of paper towel into the light bulb holders so that no paint gets in there.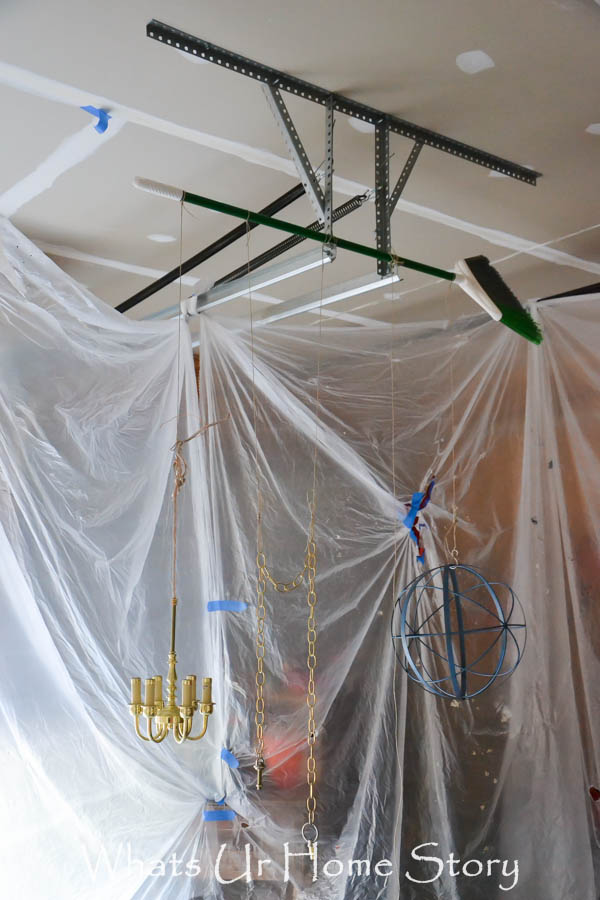 Once the spray paint is dry, drill a hole on the orb for the wiring.
Thread 2 nuts on each end of the zinc plated nipple and run the wire through it.
Now slowly place the chandelier, nipple, and everything inside the orb.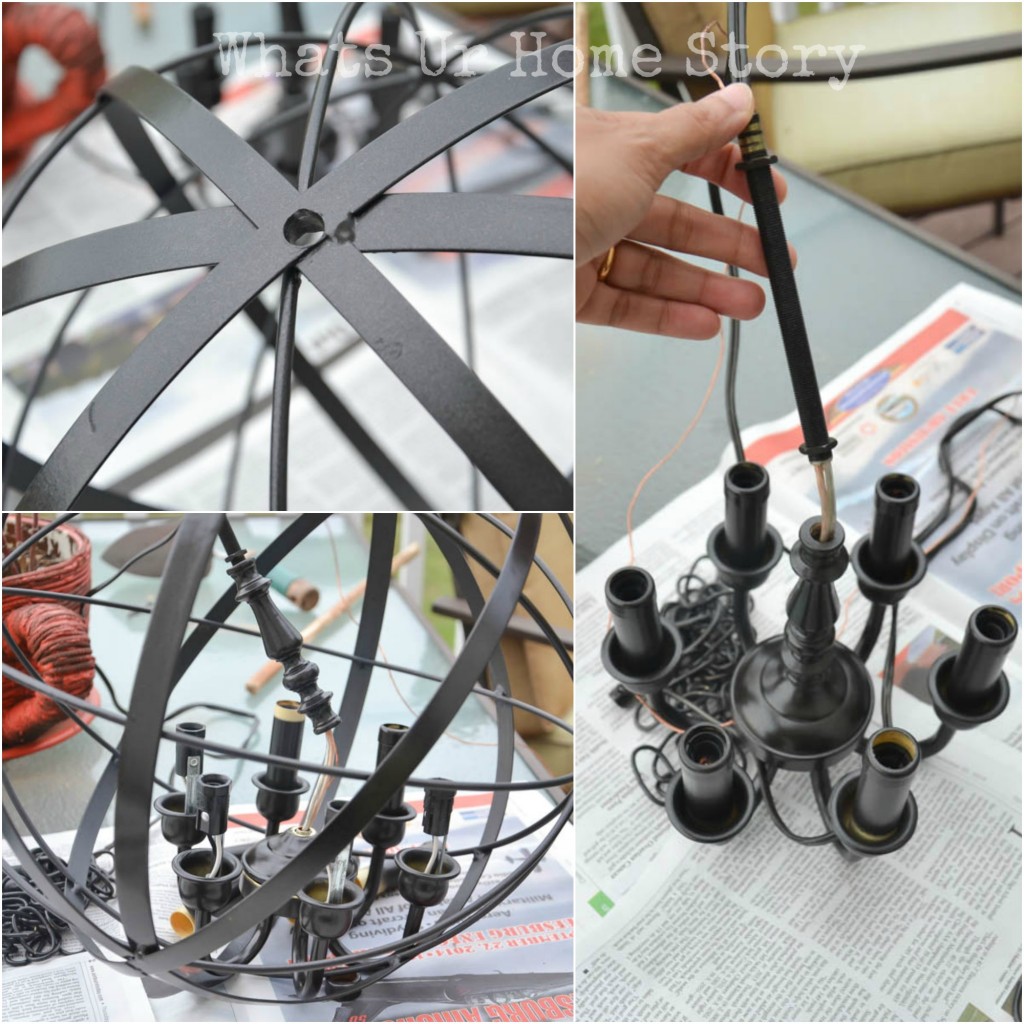 Adjust the height of the light inside the orb so that the some of the zinc plated nipple/ rod comes out through the drill hole. The rod should be long enough to screw into the hanging hook mechanism. Secure it with 2 nuts on the outside. This is where you'd need an extra pair of hands to help ya.
Our drill hole was a bit off center as that was the only place we could drill the way the orb was welded. So on the underside my dad used some epoxy glue to balance the nipple so that it would hang straight (see the arrow in the below pic).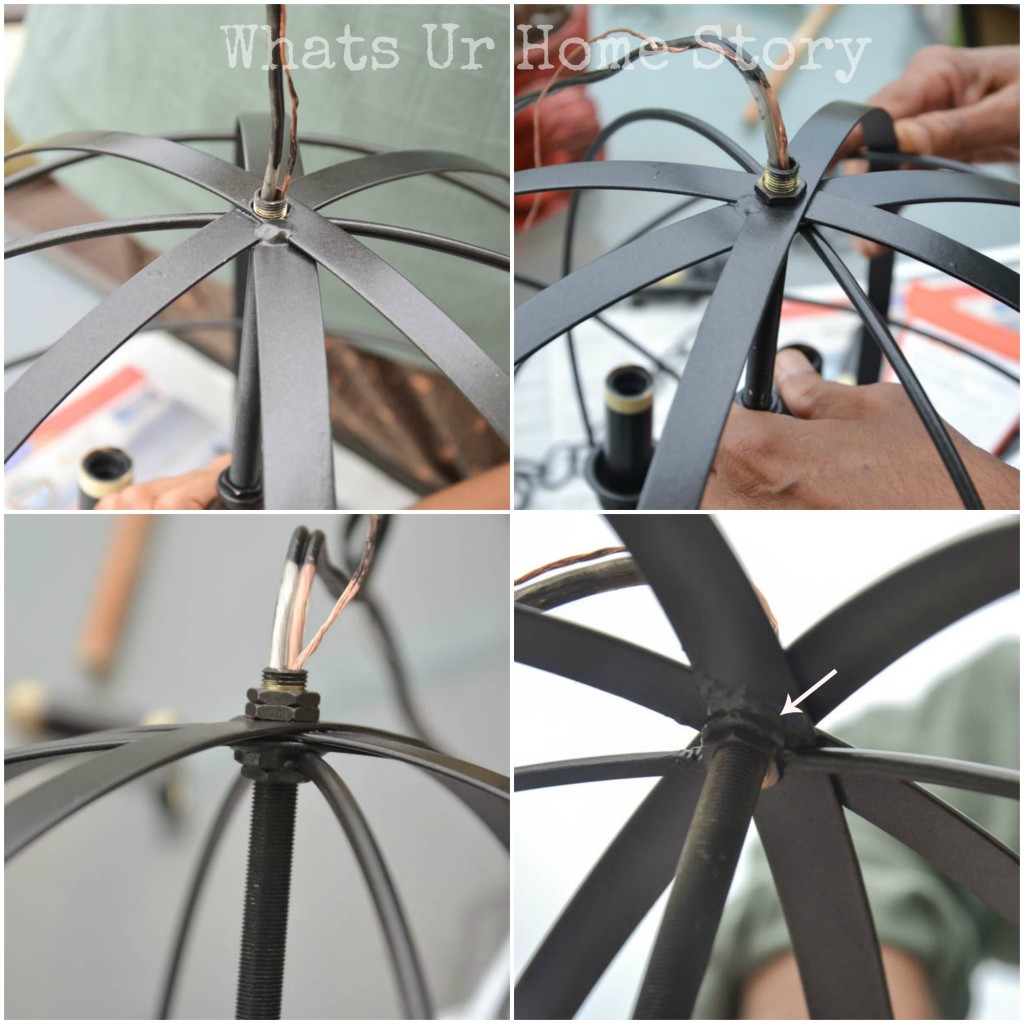 Screw the nipple/rod to the hanging hook. We used the same one from our old fixture.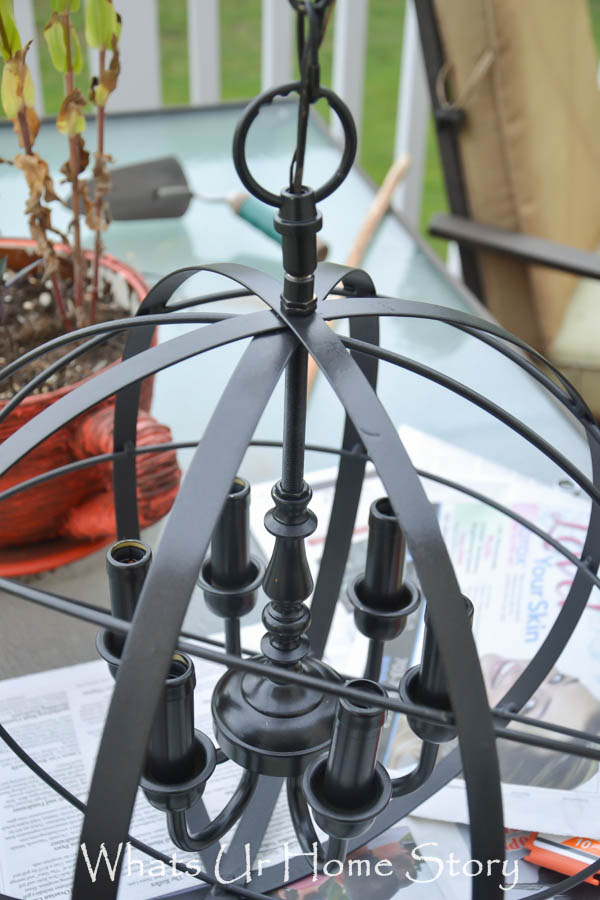 The chandelier was looking pretty as is at this stage but we wanted a little bling and went with adding a crystal prism to the bottom. The crystal prism came already strung on a fish line. So all we had to do was drill a tiny hole on the bottom of the orb with the smallest drill bit and tie it through.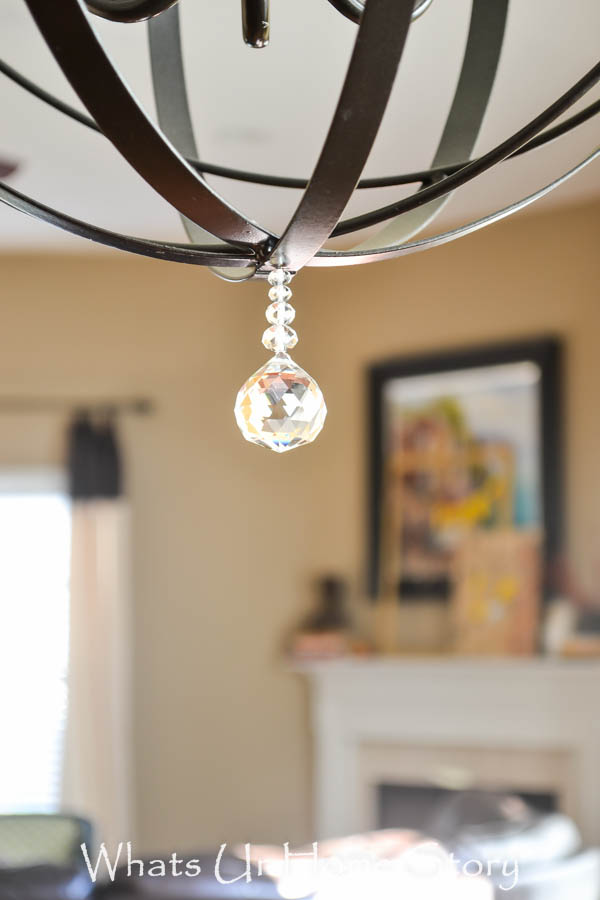 $40 for the whole thing, not bad right? I'm sure the high end one would have cost me around $300 for the same size!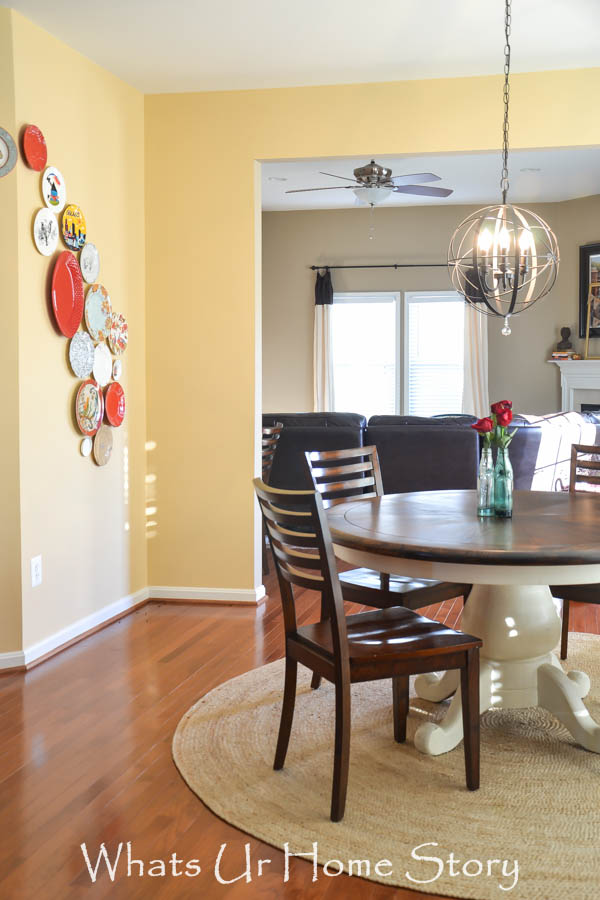 Have you DIY'd a light?
Linking to;