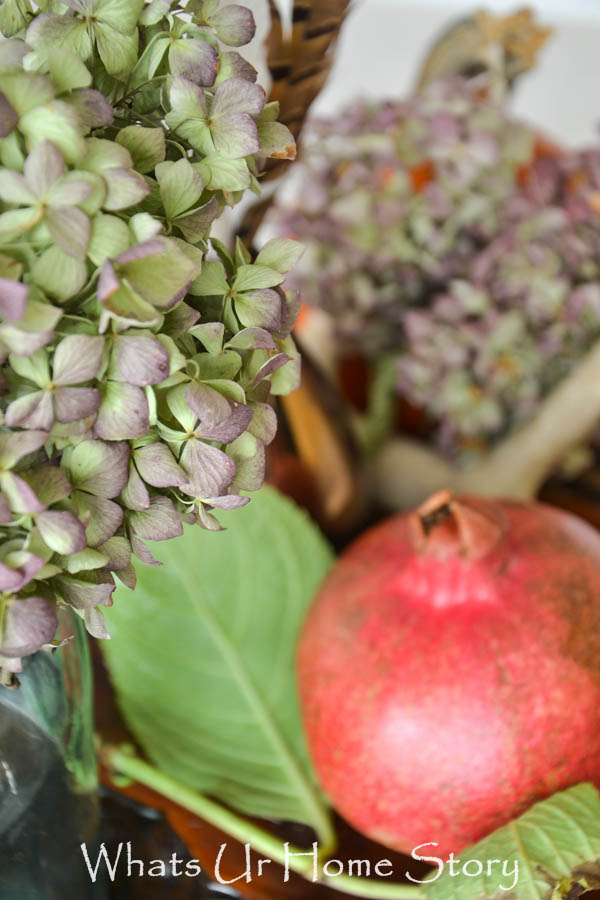 What is it about Autumn and perfectly colored Hydrangeas? For that matter it is not just the Hydrangeas; I'm catching a whiff of sweet fragrance from my Yellow knockout roses for the first time ever…………My White drift roses now have the most beautiful baby Pink color when they open up………..It has got to be the cooler air and the shorter days……….or………..Mother Nature putting up one last show before she succumbs to the inevitable……..Whatever it is I have to bring these beautiful last blooms of the season inside and try to enjoy every bit of them till I can.
In this aspect Hydrangeas are my best friend as they dry very well even when left to themselves indoors in vases.These days that's what I'm doing, looking for excuses to showcase my dried/drying Hydrangea collection.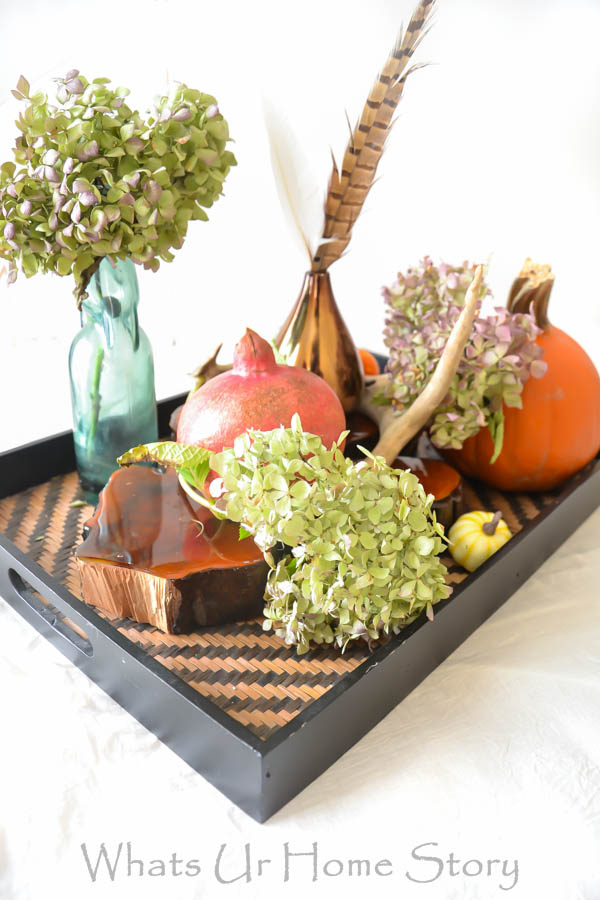 They are the stars of this simple Fall harvest centerpiece……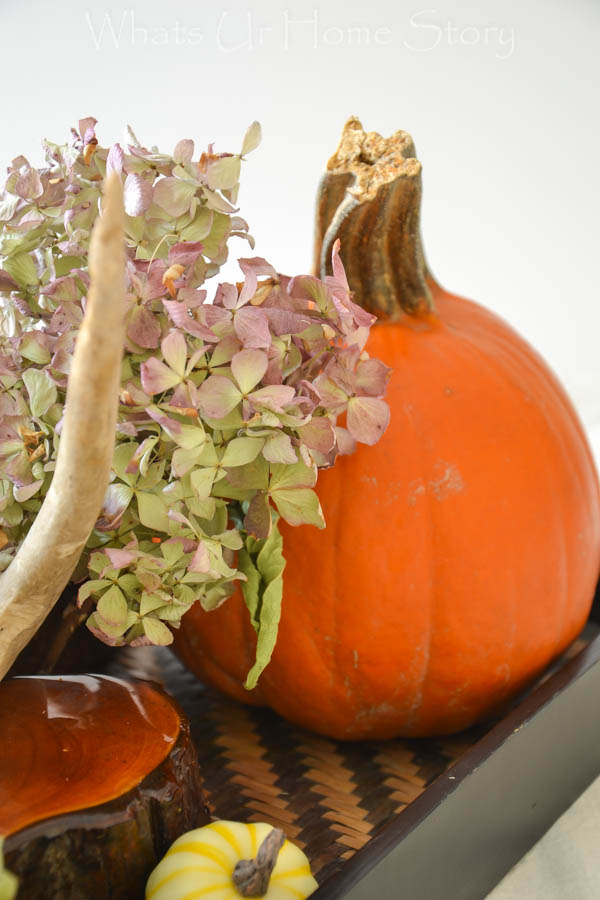 Even with the brightly colored Pumpkin and Pomegranate the wafer thin almost too fragile to touch quality of those delicate petals is what stands out.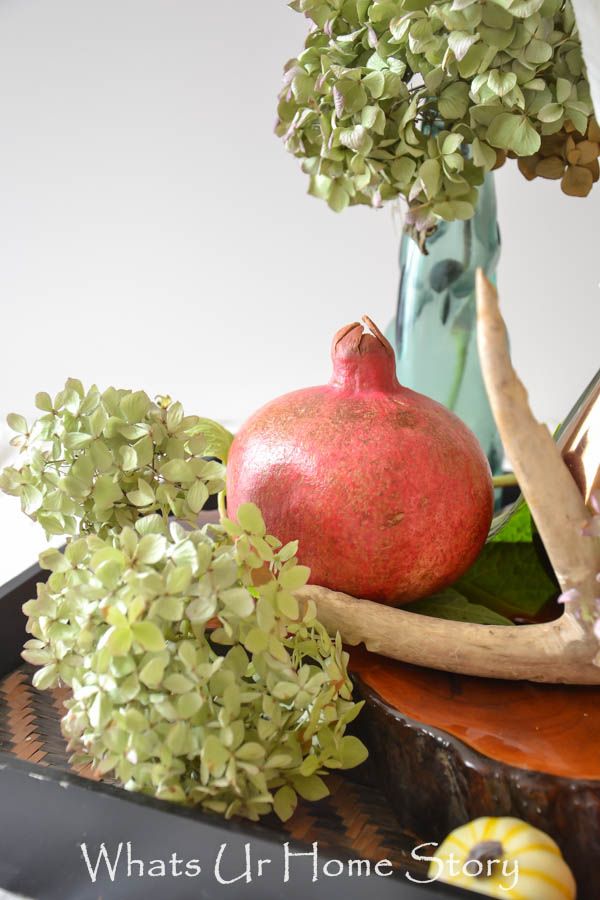 In the battle of textures they play the perfect foil to the hard edges of the Antler and the cane tray.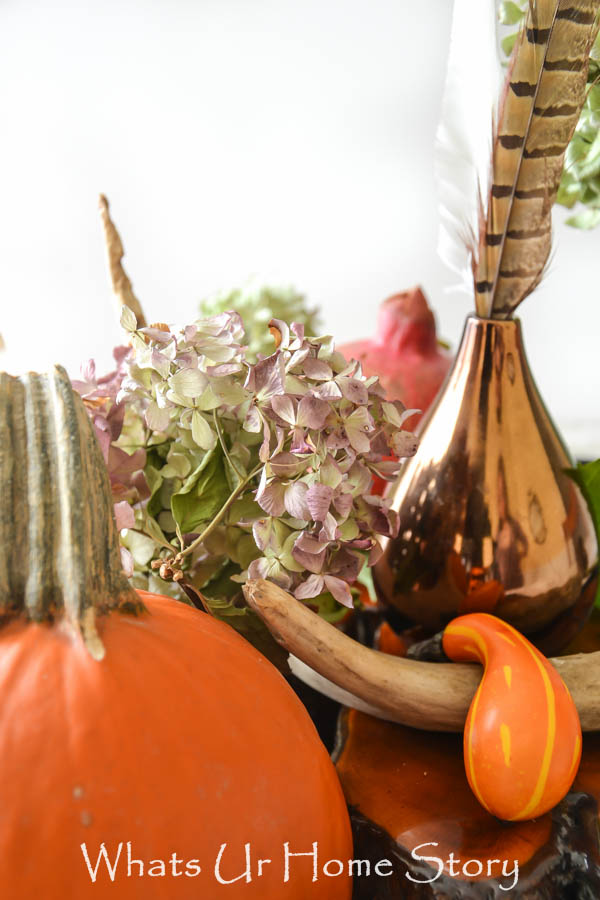 Neither the sheen of the Copper colored vase nor the fine lines of the Pheasant feather or the blue vintage soda pop bottle stand a chance to the varied hues of those dainty petals…….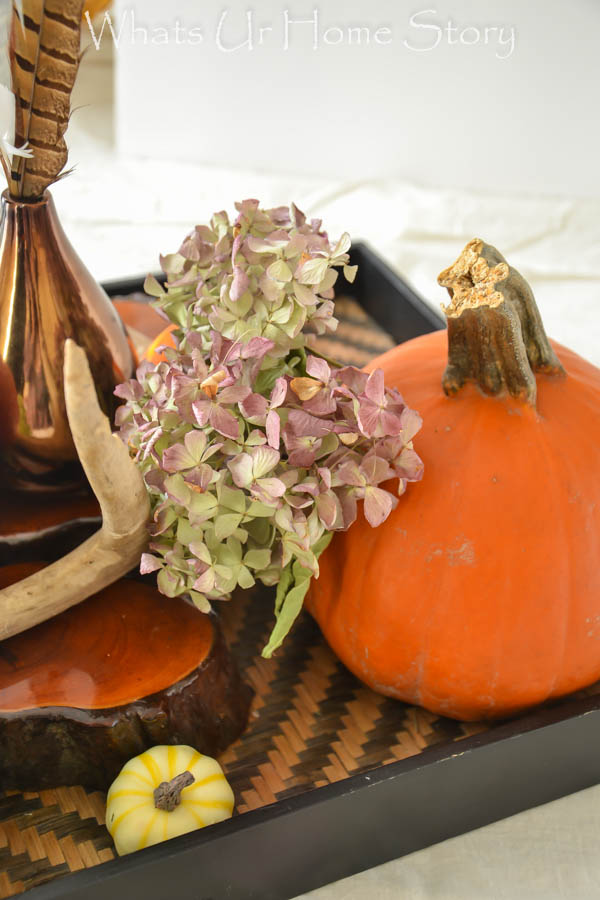 Oh the ever pretty Hydrangea……………you are such a joy in every season!
Have you ever fallen in love with a Hydrangea?