You can't always rush to the store when you want to bring some nature into your home. Just look outside and you are sure to find something in your yard, even if it is just leaves. Trust me anything from the yard will do. Don't believe it? See for yourself.
A maple branch from the outside in our foyer niche.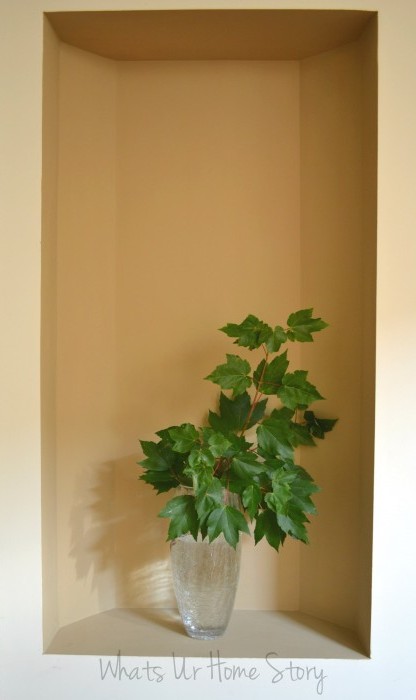 On a side note, I've been drawing a blank on how to fill this place ever since we moved into the house. Any ideas?
White carpet roses from the front yard in a votive holder (a coworker's gift from an Istanbul trip).
On the mantel some juniper branches in the blue thrift store bowl borrowed from the guest bedroom.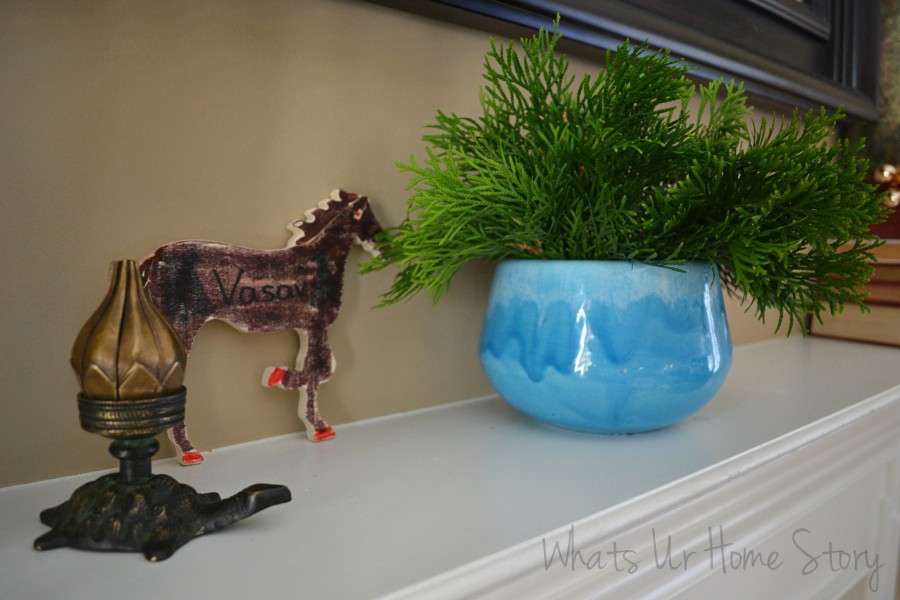 Inside the bowl I used the age old lattice trick to keep the Juniper branches in place. The lattice is made with duck tape on a plastic glass.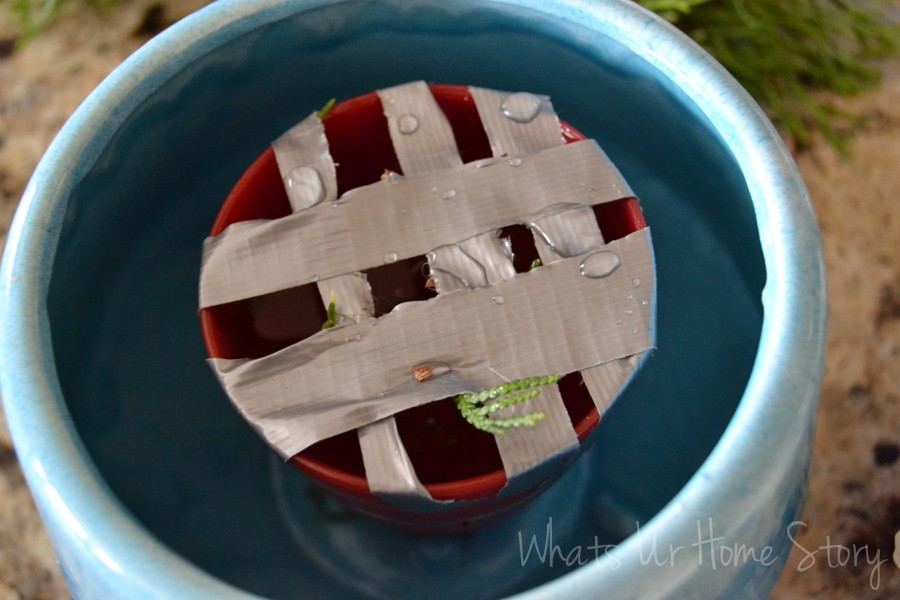 More drift roses, this time in a pinch pot that my munchkin made at school.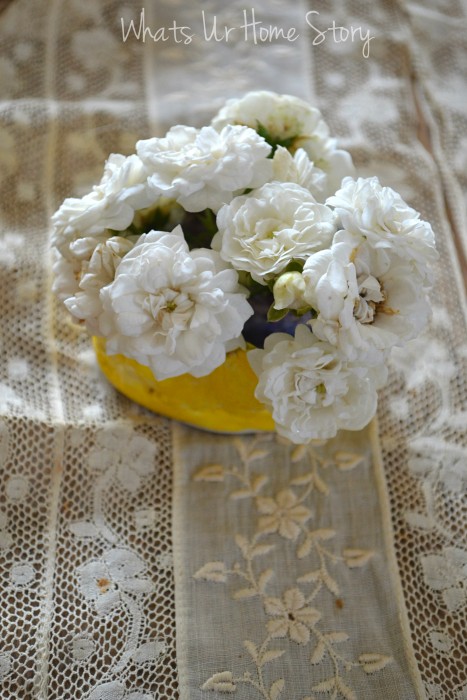 See what is underneath the pot? Vintage lace! I scored a bag full of vintage lace (for free!!!) the other day. Got big plans…..;)
Do you rely on greenery from your yard to dress up your home too?