Happy Friday! Today we are taking a look at some of the finds I came across the last few weeks at different stores. Starting off with a knitted pouf from the style  Mecca Target.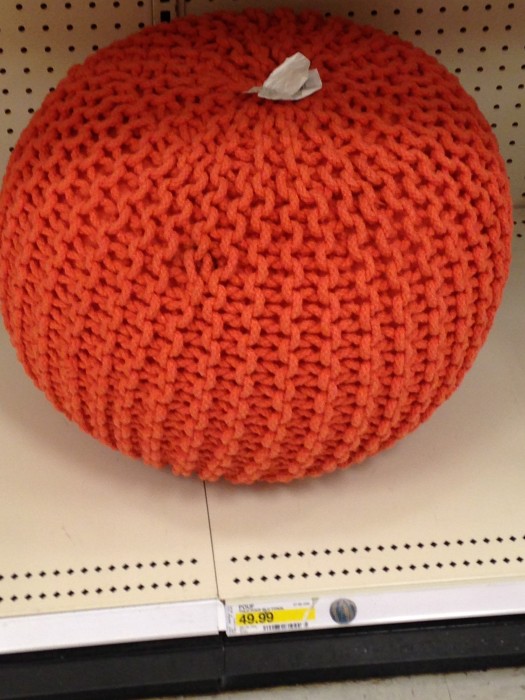 The $50 price tag sure beats the 90 bucks you'd have to shell out at CB2 for the same thing.
This mirrored console table from Home Goods rocks both a French country and a shabby chic styles.
Was very surprised to find these  cube poufs at Walmart for $30.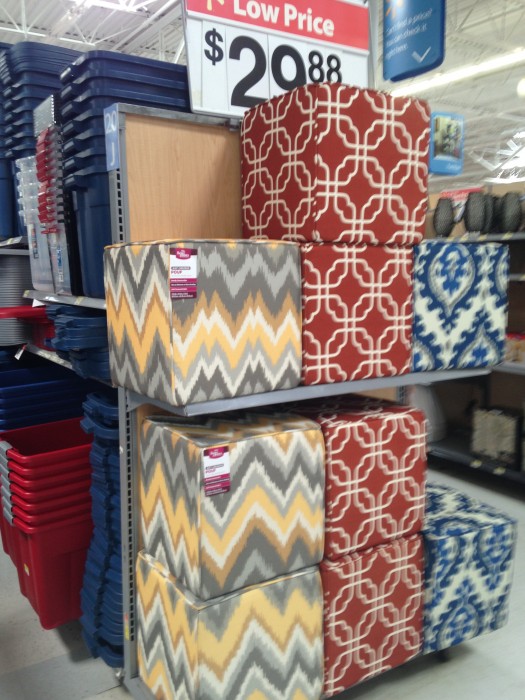 A red Moroccan inspired hexagon side table at Ross for $50. Did you know that geometric shapes are the new chevron?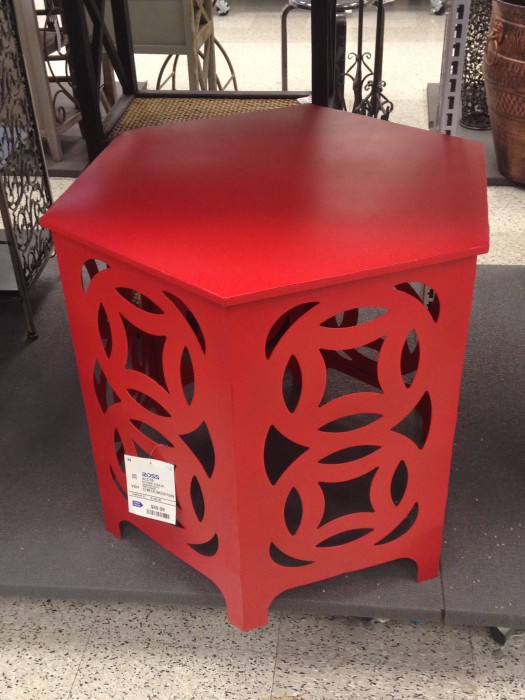 The best deal of all this beautiful perennial shrub, Burkwood Broom. It has tiny leaves on long slender stems which bear garnet red flowers in late spring. Was on sale for $25 at Meadow Farms Nursery. These grows up to 5-6 ft tall and would make a great hedge or screen in the yard.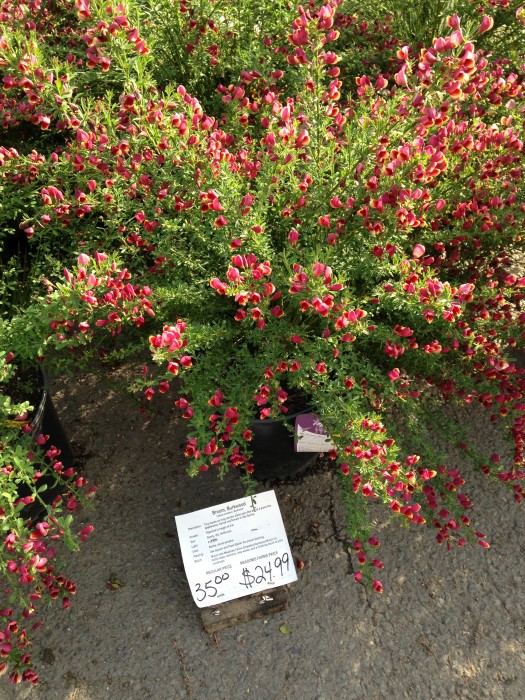 What deals have you found lately?