I showed you our front yard the other day so it is only fair that I give you an update on the rest. Just a headsup not all is pretty around the back, especially the side yard. Out there the only saving grace this time of the year is the Butterfly bush and Black Eyed Susan corner.
The Japanese Beetles are in full swing eating up everything they can find on our Knockout Roses. Last year I was fighting them tooth and nail but this year I have decided to let them be only resorting to the occasional soap water trick. I'm even starting to rethink if Knockout Roses are really worth it. The only thing that is keeping me from pulling them out is the great show they put up in Spring and Early Fall.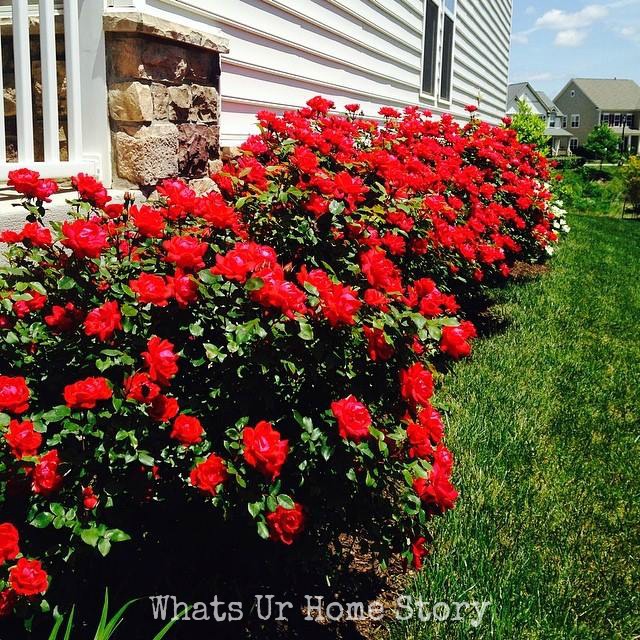 For now, I'm not even showing you how they look 'coz it breaks my heart.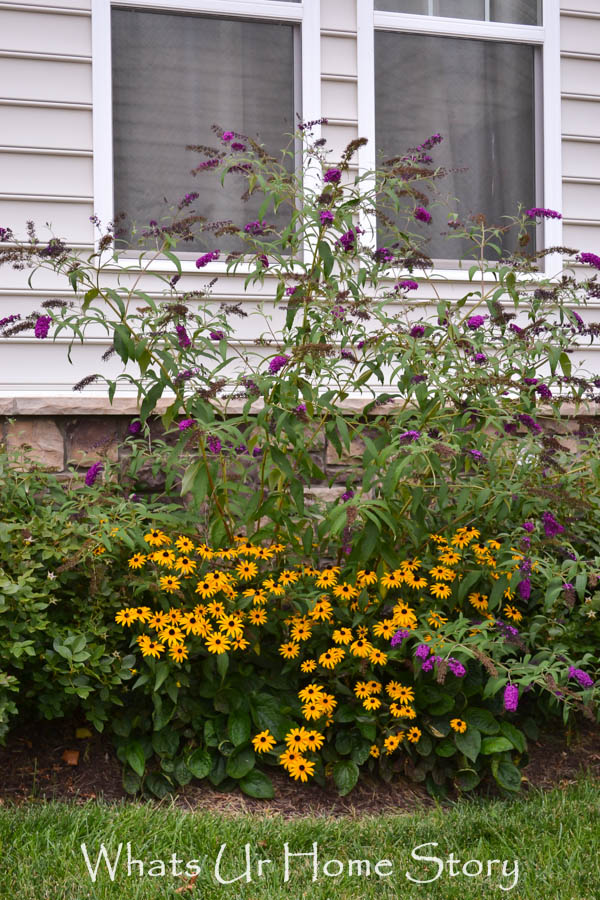 Out back in our Country garden bed the Sunflowers have slowly started blooming.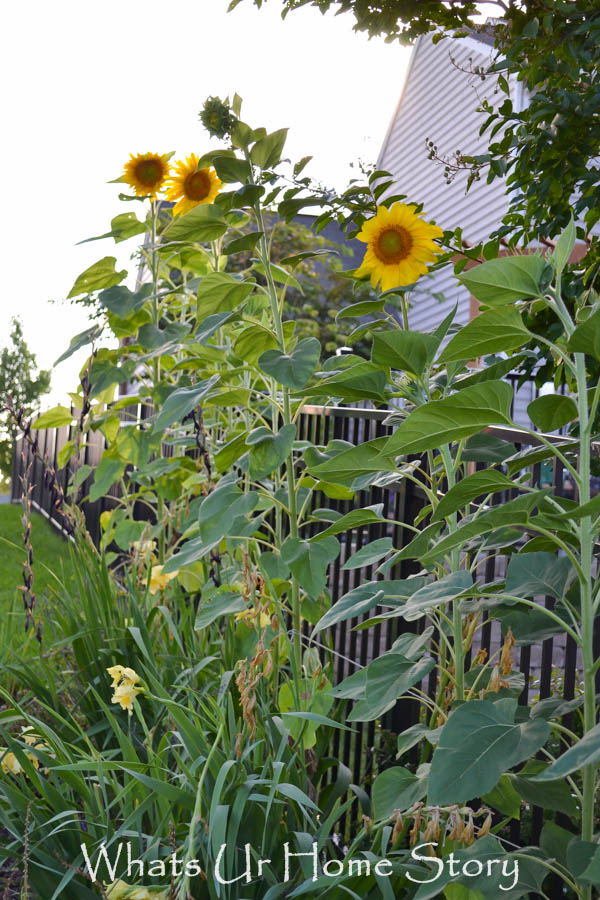 These are gigantic 10 feet tall plants and provide a nice back drop to the unruly gladioli and sickly looking Encore Azaleas (another plant that I've almost given upon).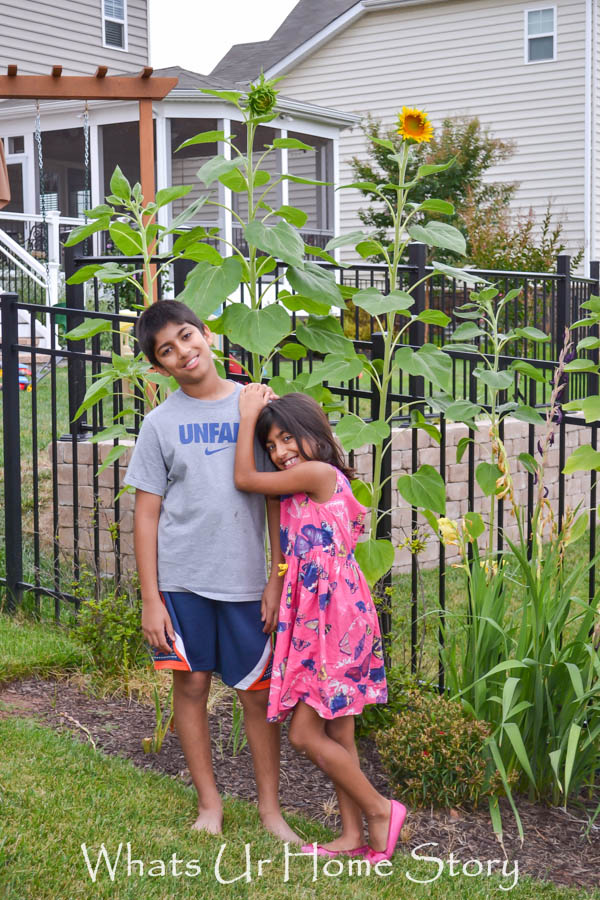 See how tall they are? My mom is not a huge fans of large sunflowers but the kiddos are having a ball.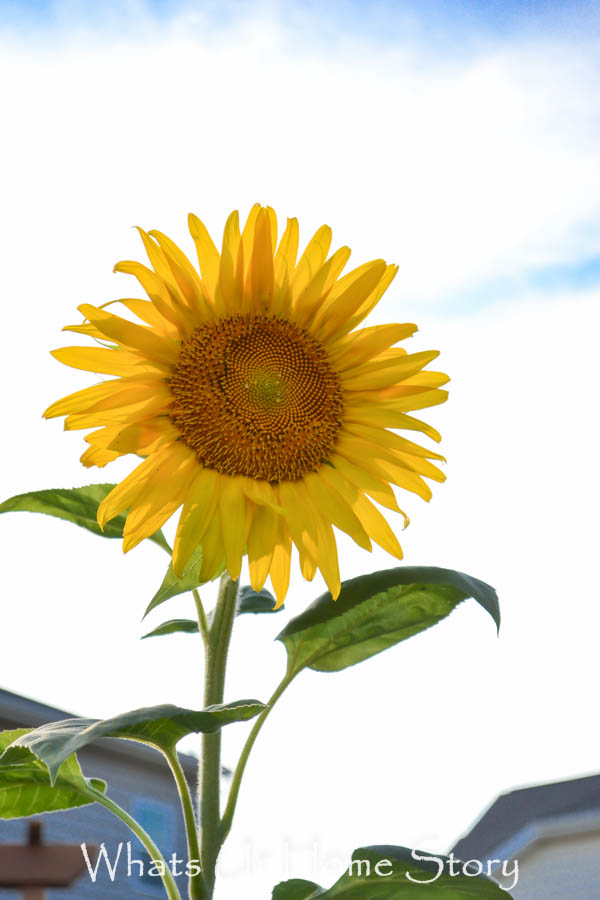 A tiny but fragrant addition to the bed is an English Lavender plant that I scored on clearance at Walmart. Why do they have to get rid of all the Summer plants when we still have a month of Summer left?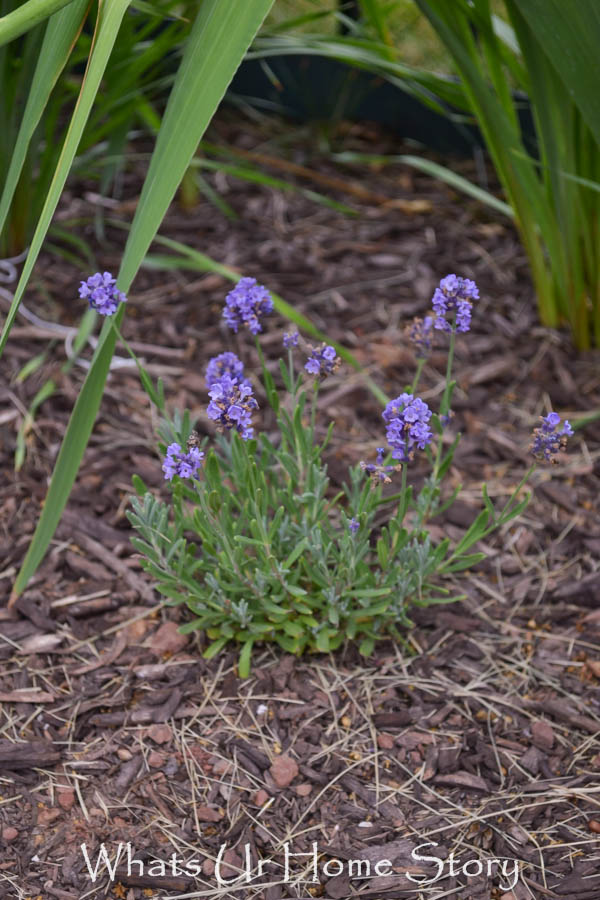 The same sunflowers form a line behind our Hydrangeas under the deck. I'm liking how they cover up that cave like space under the deck. Thinking of bringing them back next year.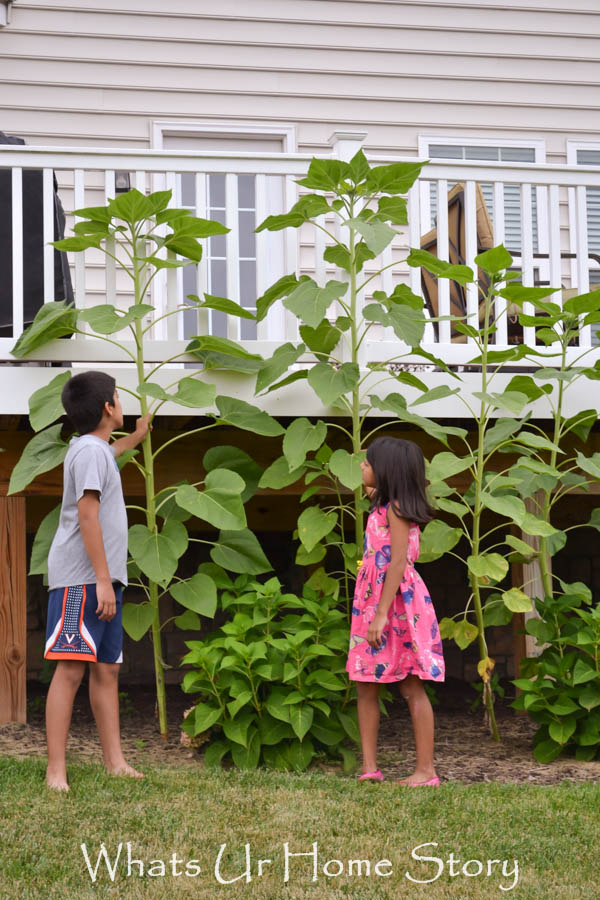 Out on the deck more sunflowers,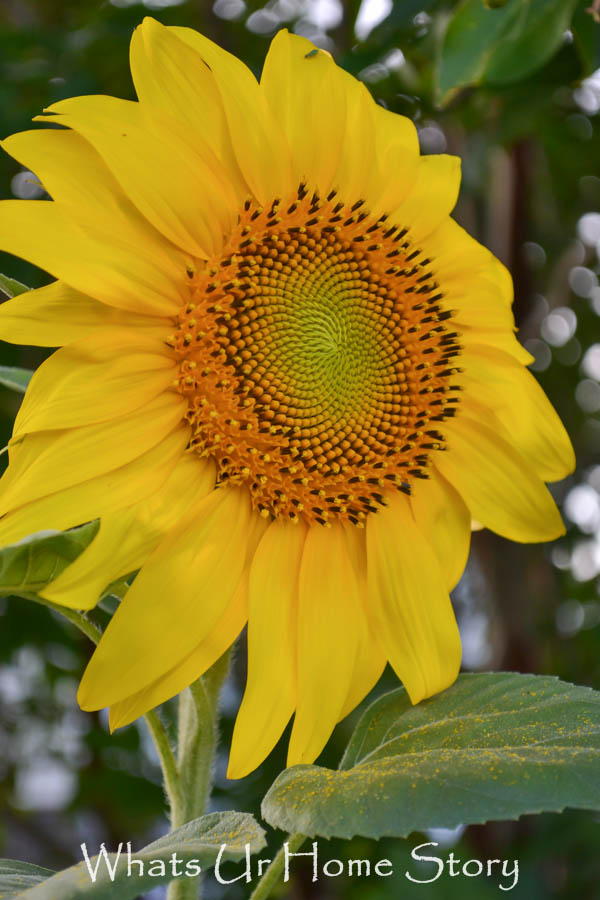 Zinnias, Marigolds, and Four O clocks with the Indian Holy Basil in the background.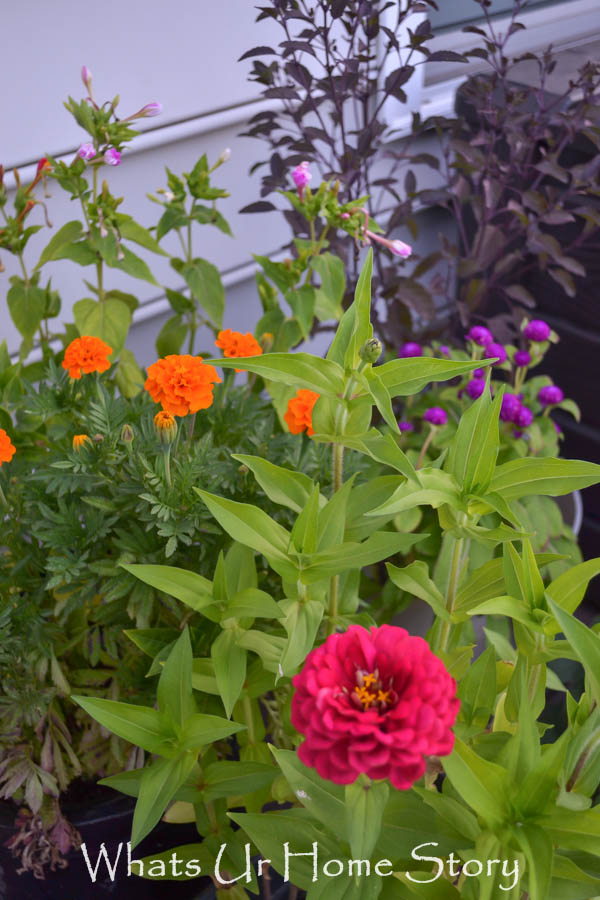 Close by is an experiment on whether we can grow Watermelons in a container. No, not really…someone stood us up on his promise of building a Veggie bed. So the watermelon seedling stayed in the planter much to the disappointment of our Monkey #1, whose baby it was. At least he can take heart in that there are some Melons on there. How big they are going to be is gonna be a different story!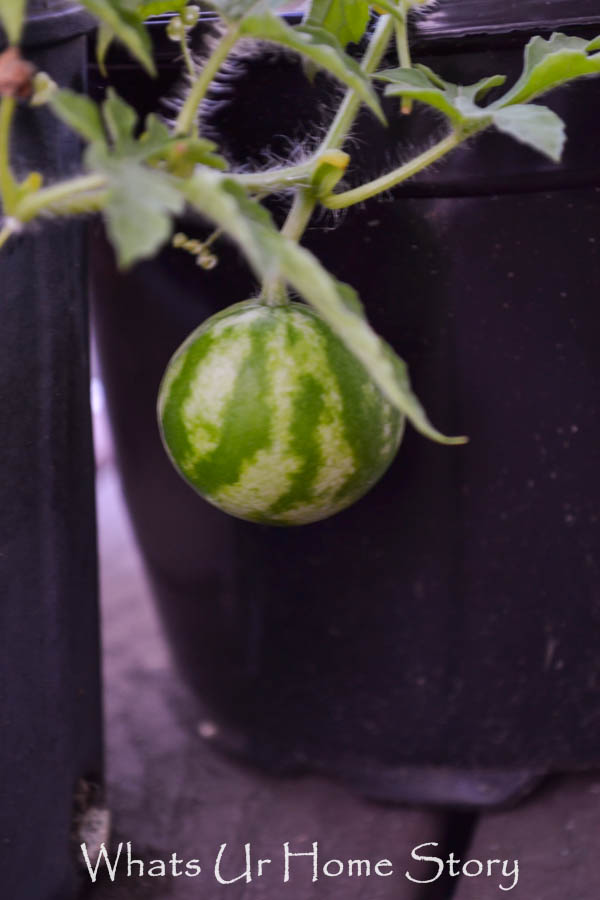 How is your yard coming along? What all did you harvest? Ever tried growing a Watermelon in a container?