You guys got a peek of my latest pendant crush in the Valentine's day post; now here is the full story.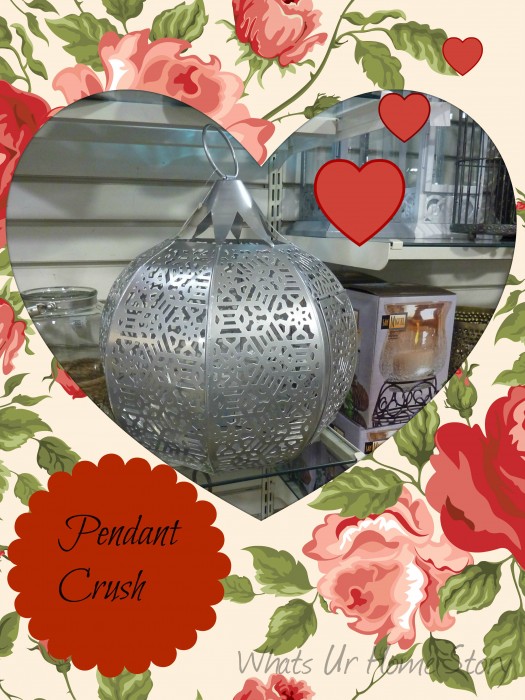 I came across this amazing candle holder turned pendant project by Mandi from Vintage Revivals (if you haven't checked out her blog then you should, she is an awesome decorator) and I was in love.
Source: vintagerevivals.com via Whats Ur Home Story on Pinterest
And promptly pinned it to my To Do List hoping to find the candle holder some day at Home Goods. To my surprise the very next weekend I found it sitting on the shelves literally begging me to take it home.  I flashed a 100 watt grin and quickly grabbed it and chucked it into my cart. It also got rave reviews from my interior designer in the training aka. my 7yr old daughter. 🙂 Oh, in all the excitement totally forgot to tell you why I needed it.
Remember this awkward fixture we have over our breakfast table?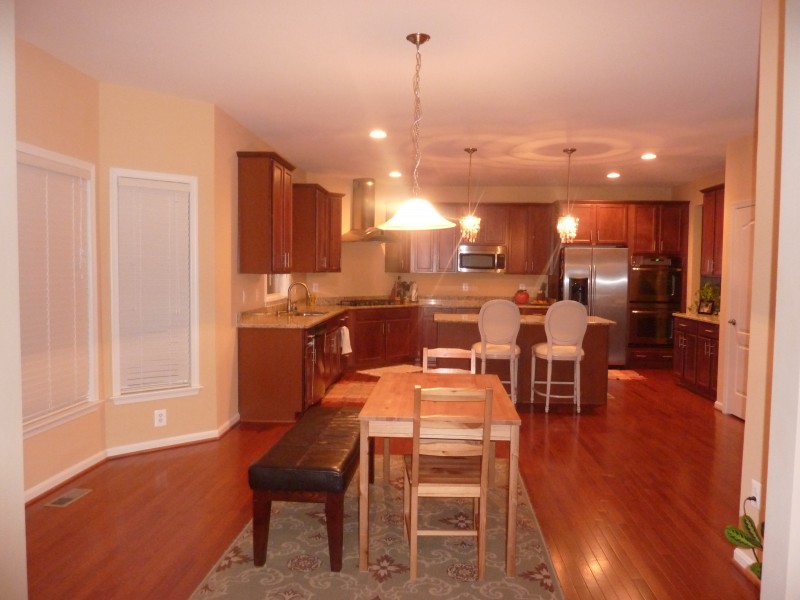 We have been planning on changing it for so long but haven't found the right one. By the way that IKEA table and the rug is also gonna go one day but not yet. The bench got a new life as a piano bench after our easy makeover last yr.
The moment I saw the lamp I 'knew' it would go there. For $39.99 and a bit of work it seemed like a great deal. Unfortunately when we 'tried it on' aka. held it in place to see if the size was right, we realized that it was blocking the view! As you can see in the below pic our family room opens into the breakfast area which in turn flows into the kitchen.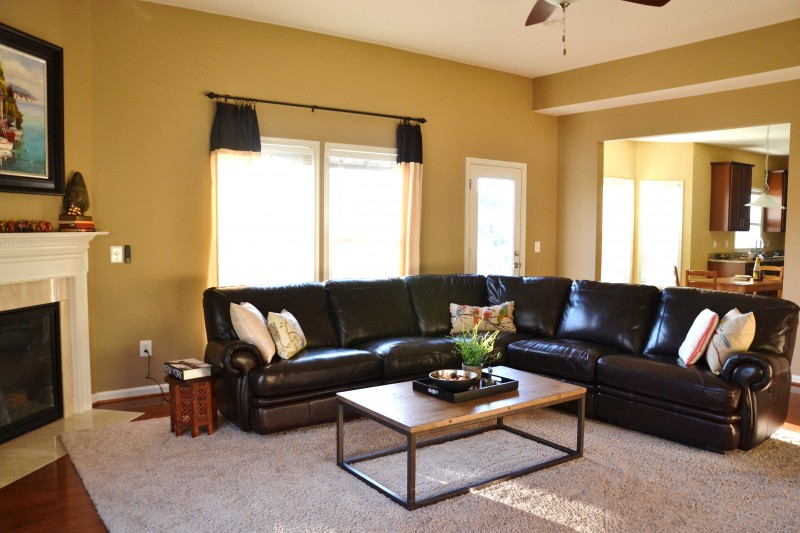 From the kitchen you could see all the way to the fireplace corner. The new pendant would disrupt the visual flow and just didn't not work with the capiz pendants on the island. It kinda looked odd, for lack of a better term. It was one of those things that you badly want to keep but totally doesn't work for the space. So it went back to the store! 🙁
The take away from the whole thing was that we need something light and airy for the space. Maybe a bigger version of my capiz pendants from World Market?
But then won't that be the most obvious and safest choice? I think I want to push my decorating limits  a bit further on this one? Maybe a clear glass pendant? How about this beauty from West Elm?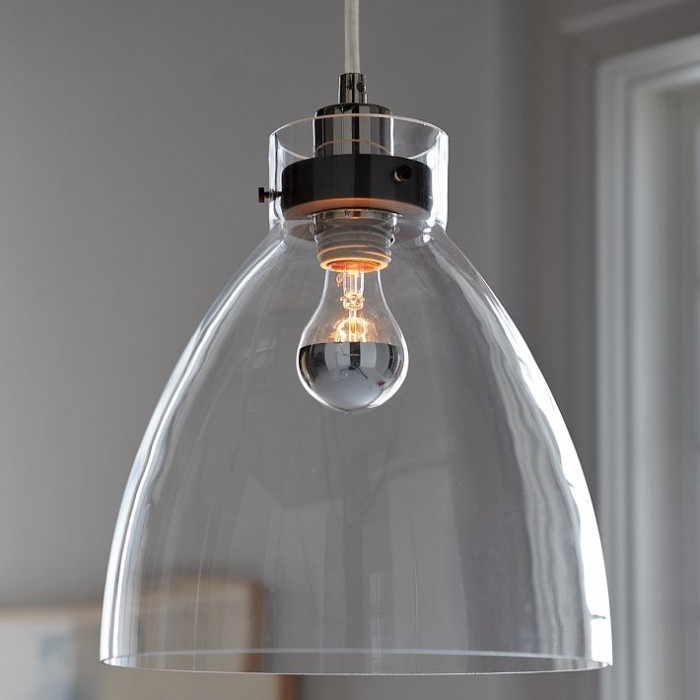 The price ($89 after the 10% off coupon you get when you sign up for emails) is a bit high but we like the style. The only catch is I can't really gauge the size from the pictures. So got to go to the store to check it out before deciding. Or should I just wait it out till something else catches my fancy?