So far Feb has been an a month where I got showered with flowers. 🙂 First it was B who (2 days before my birthday) panicked that he had forgotten my birthday and got me a bouquet from Wegmans on the way home. 🙂 According to him, as soon as he bought it he realized that my birthday was only 2 days later! Anyway he came home with this standard grocery store flower bunch (the pic was taken 3-4 days after I got it).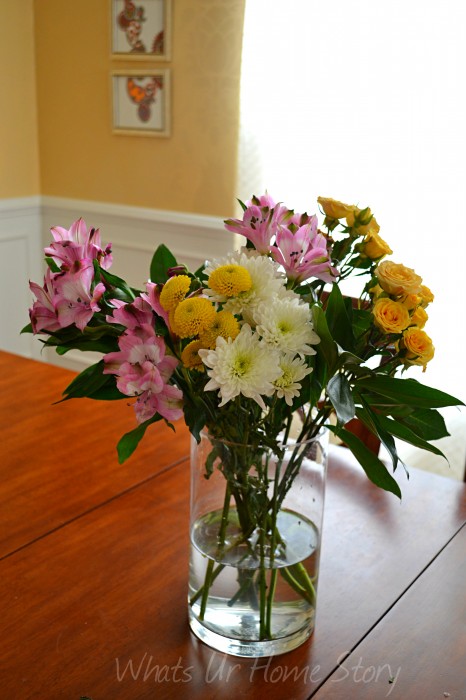 I usually like to keep them as they are for the first few days. Once the first signs of wilting starts showing I trim the stems and break them down to smaller arrangement so that I can get the max life out of them. But in this case when I opened up the covers there was a sad looking giant fuchsia mum waiting to fall off. So the splitting up started on day 1.
You've seen me do this many times before, floating petals in water, but this time I tried it in wine glasses and dessert cups.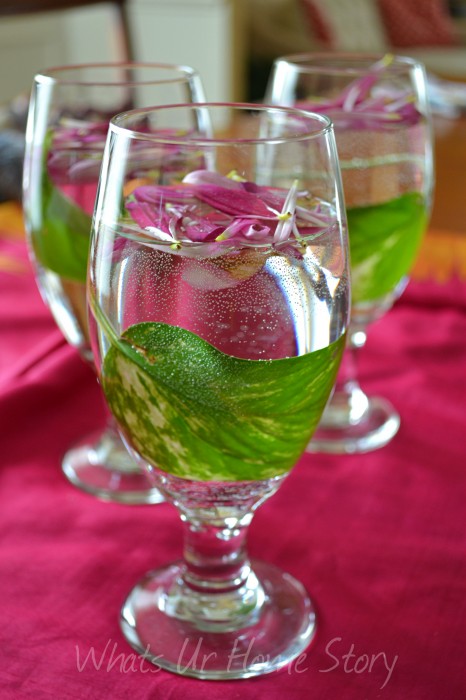 I floated a pothos leaf in the bottom for some extra interest. I made a variation of the same thing by adding an astroemeria on top of the mum petals.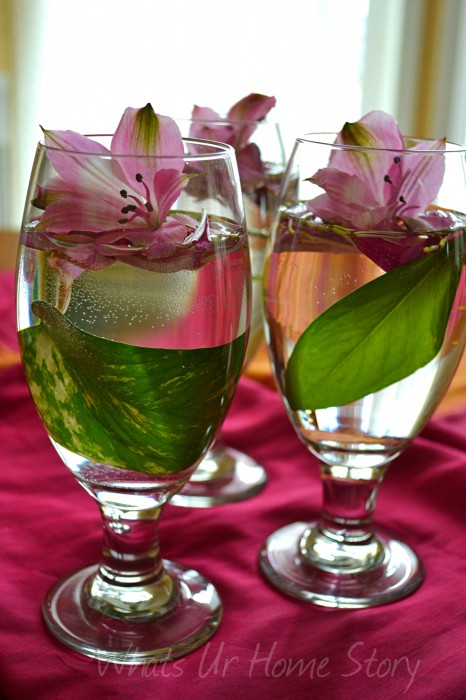 The dessert cups are actually Harris Teeter individual tiramisu serving containers that I've used here and here. In the background are pillow covers that I made long ago from my mom's old sari.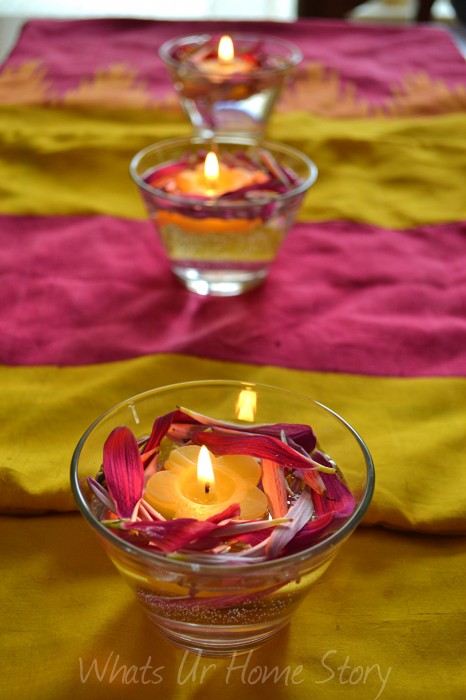 The white mums in yellow bud vases light up the kitchen window sill.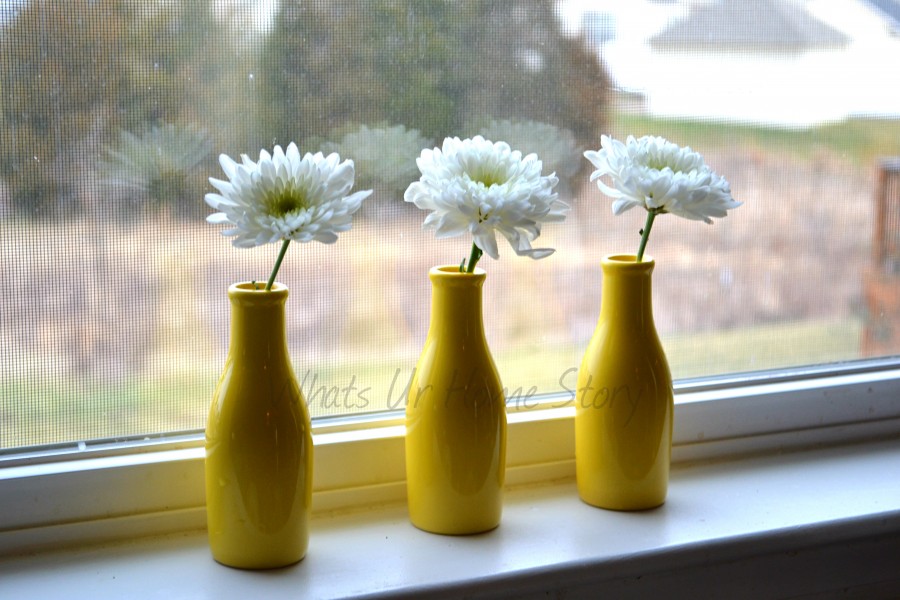 The yellow roses found a spot on the mantle along with some greenery.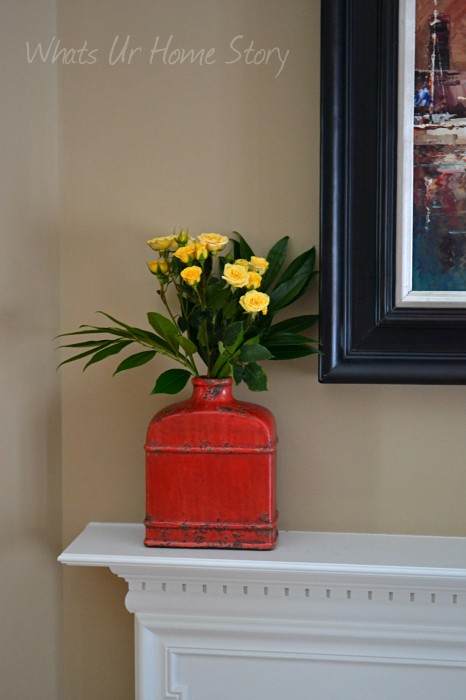 The left over leaf stands tall in my new golden bud vase (all the bud vases were thrift store finds, will spill the beans on those soon) on my end table in the living room.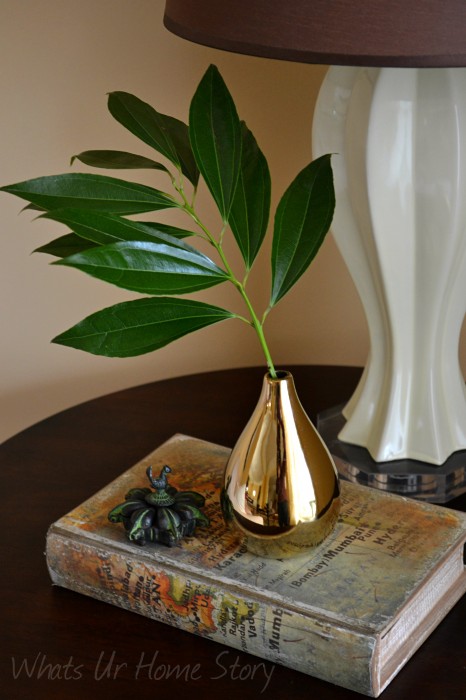 The yellow mums and some fresh pothos cuttings displayed in my mom's pickling jar on the floating shelf….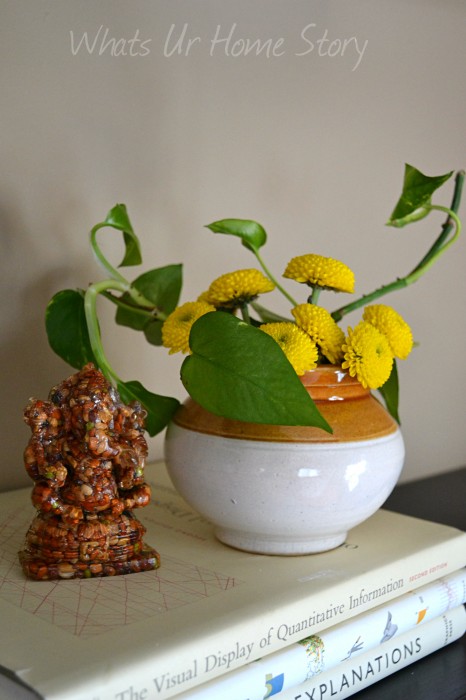 Some white mums in another bud vase in my powder room. See my 'Lady in Orange'?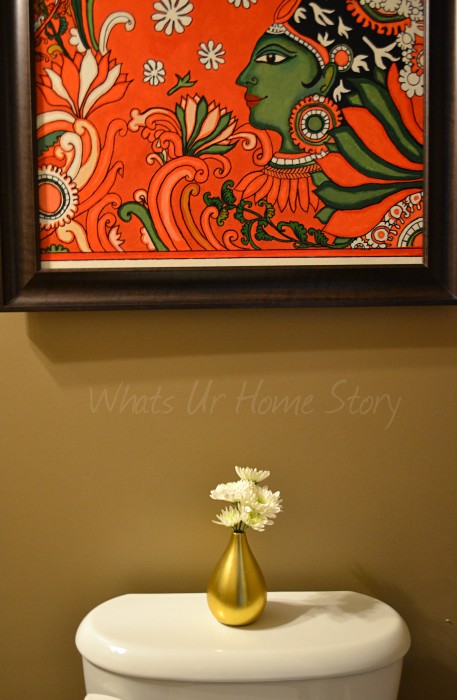 In the office room more mums and astroemerias;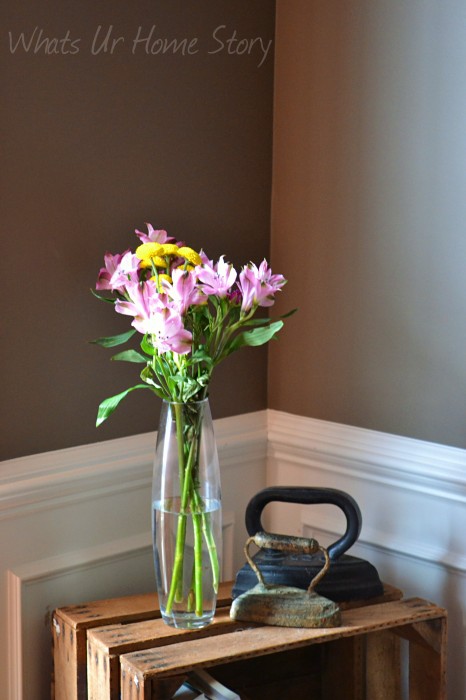 Astroemerias in my favorite white pitcher on the kitchen island;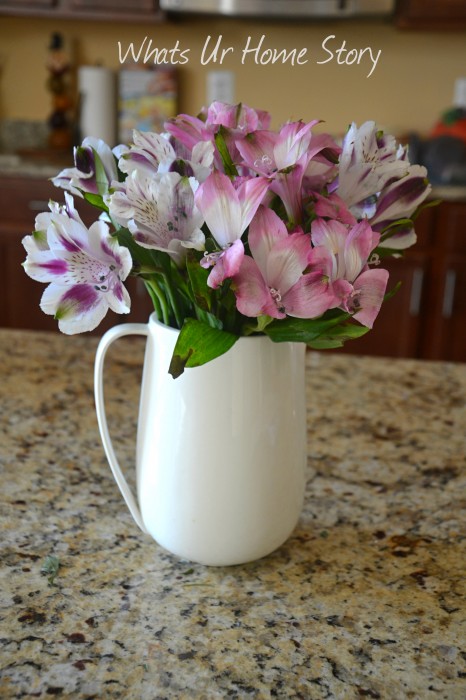 As you can see I had way too much fun with this one. Do you break up your grocery store bouquets too?