Before I start, Happy Diwali to everyone who is celebrating the wonderful Indian festival of lights!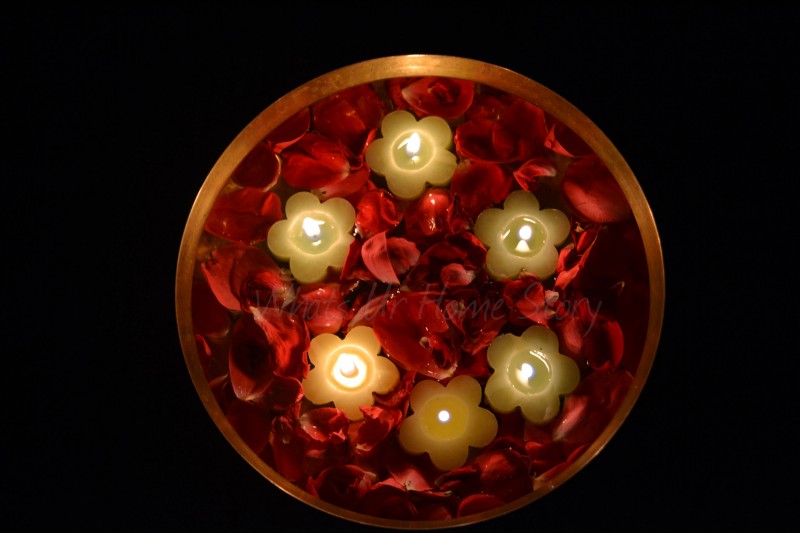 Strangely the part of India where I come from Diwali is not big at all, which is quite a contrast from the rest of India where Diwali is the biggest festival. We wake up early, take a shower, visit the temple, and maybe make a sweet dish/dessert along with the usual breakfast or lunch. That's it.
As you all know I have been blogging 5 days a week except for holidays for the last 11 months. Though I love it to the hilt and wouldn't do anything else it is slowly starting to consume me. So I've decided to take a break for about 2-3 weeks in late December and early Jan. By a break I mean, I won't be doing any new projects or I won't be writing anything new. No, the blog is not going to go totally silent during that time. I will try my best to write some posts ahead of time and schedule them on those days. I also would like some help from all you bloggers out there. If you would like to guest post on WUHS please shoot me an email at [email protected].
The post can be about anything DIY/decor related like;
A project that WUHS readers would appreciate
Your favorite room in your home
Any decorating/ organizing/ photography tips that you may have
The most bang for your buck updates in your home
A home tour
Holiday decor
I've at least 6-7 slots open. Can't wait to see what you all have to share.
Now that these 2 pressing topics are off the table, lets us talk about something super exciting that I did this weekend. On Saturday, I took part in an 'art and craft' show, my first experience of that sort. The event organized by our local Indian association featured mommies with hobbies. Here's my booth.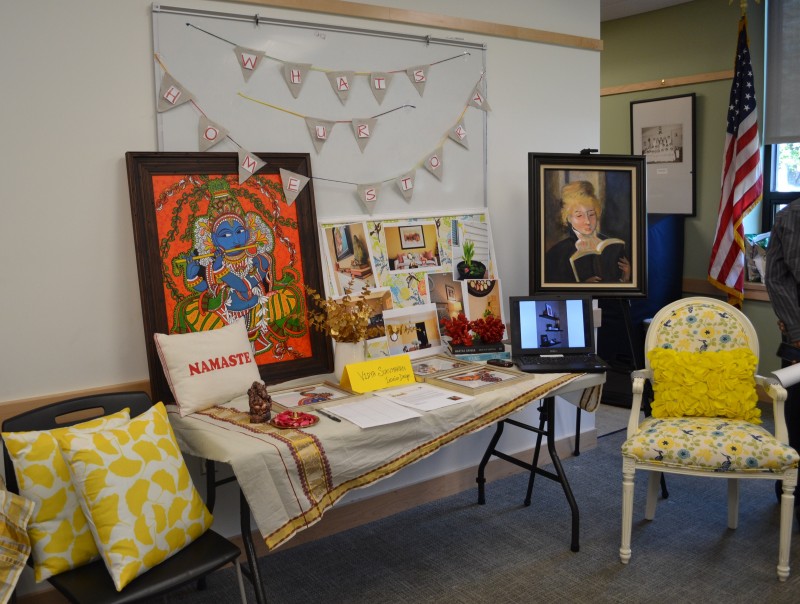 No sale was allowed. Not sure if I even wanted to part with any of my wares. That is a whole new idea that I've been toying with but frankly between life, a full time job, and the blog I don't have time to open a shop (though I would love to). Anyways the objective of the show was to put your name out there and to create some buzz.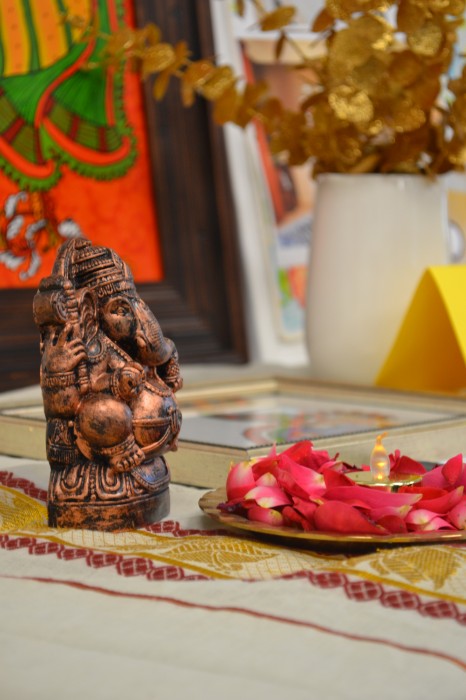 It was great meeting so many other talented ladies in the community and making new friends.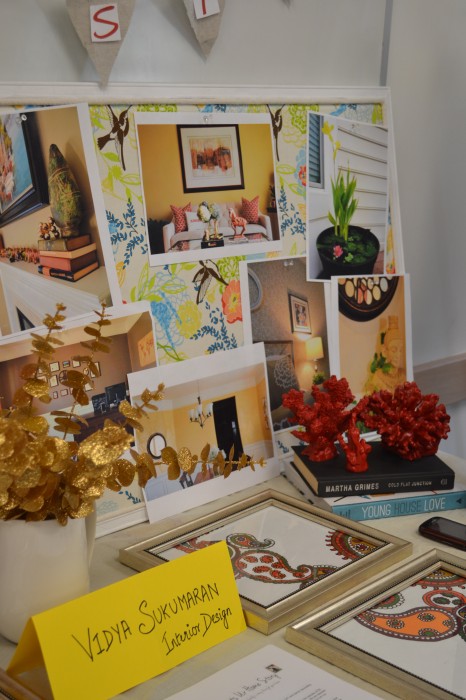 Even more surprising was to actually meet folks who have been avid blog readers without knowing who I was!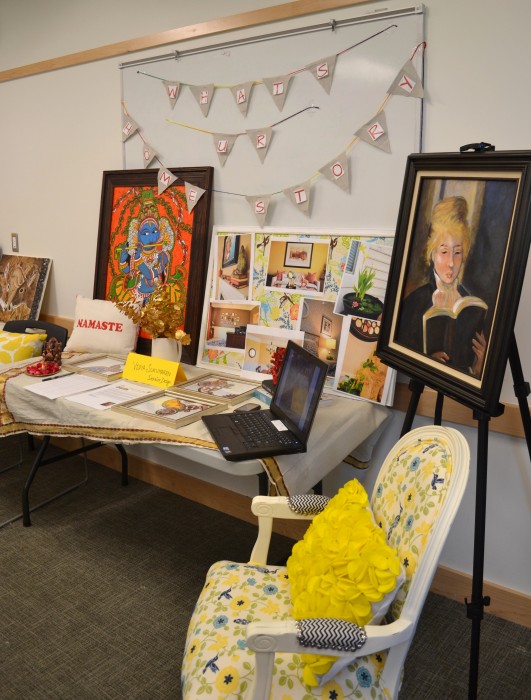 In all, we had a great time.