All that beach talk was not for nothing, we did end up going to the beach over the weekend, to Virginia Beach. The weather was great Friday afternoon and the kids had a whale of a time.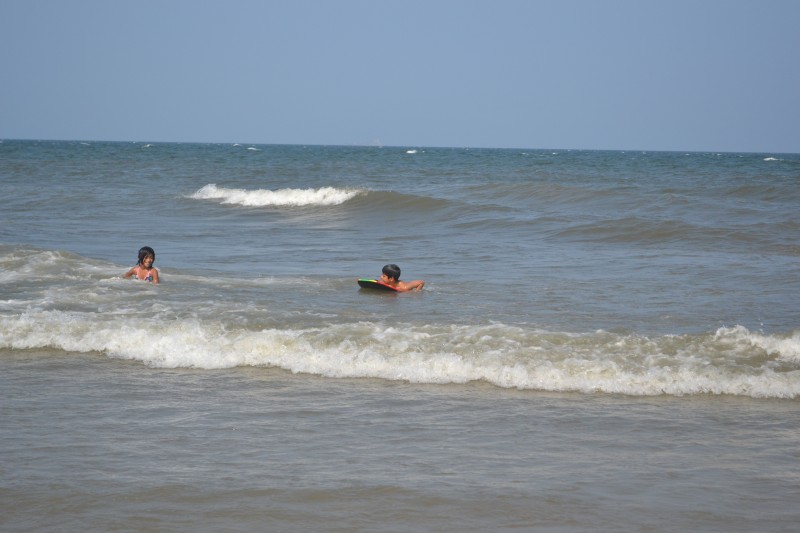 This is how far I got to the water!
Whenever I got closer (to take pics) the rhythmic movement of the waves and the sand washing away from under my feet made the vertigo worse. So I was back at the lounge chair clicking away at anything I could see.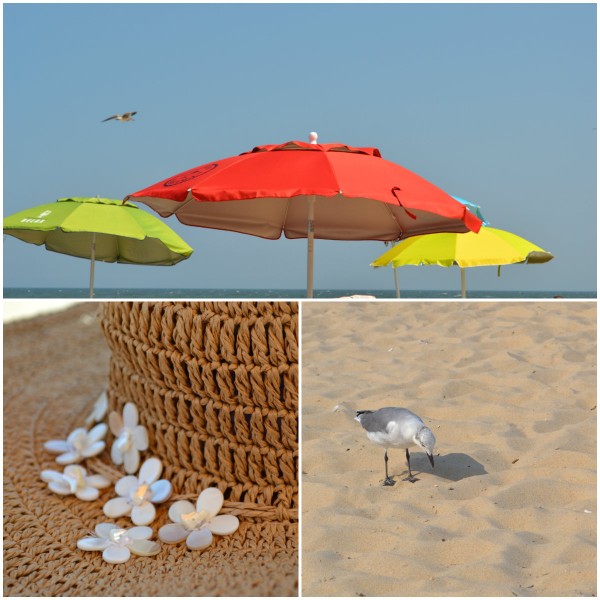 The most recommended restaurant, Catch 31 had long lines so we tried another favorite Tautogs. This place too was super crowded but somehow they managed to find us a spot by the bar. The food was amazing. According to my 8 yr old son, "This place has the awesomest she-crab soup. We have to come here every time we come to VA beach!" We had been to Catch 31 last time and have to say that they had great food too. I know I'm going off topic here but had to mention it as I'm a die hard sea food lover, especially crab!
No, we didn't just wile away time playing in or rather watching the waves and feasting on fabulous sea food, we did some window shopping too. I have to say a big thank you to Kim from Sand and Sisal who had recently blogged about her dough bowl find at the Home Emporium. Since it was on the way back we dropped in. Got to say it is a treasure trove! The store is a huge warehouse of one of a kind home decor/ furniture. Stay tuned for my detailed post on Friday.
So, what did I end up getting?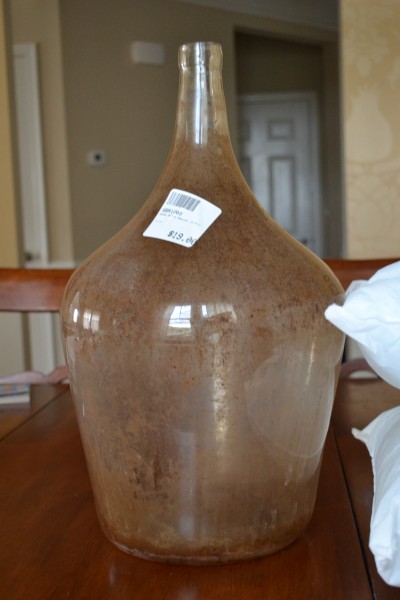 This vintage wine bottle! Yes for $19!!! It is 17.5″ tall! Pottery Barn sells the same thing for $199! Isn't that quite a catch? Still can't believe that it was only $19! Oh by the way they had clean ones too but somehow this dirty one spoke to me more. I also bought 2 pillow inserts coz they were only $3.50 each.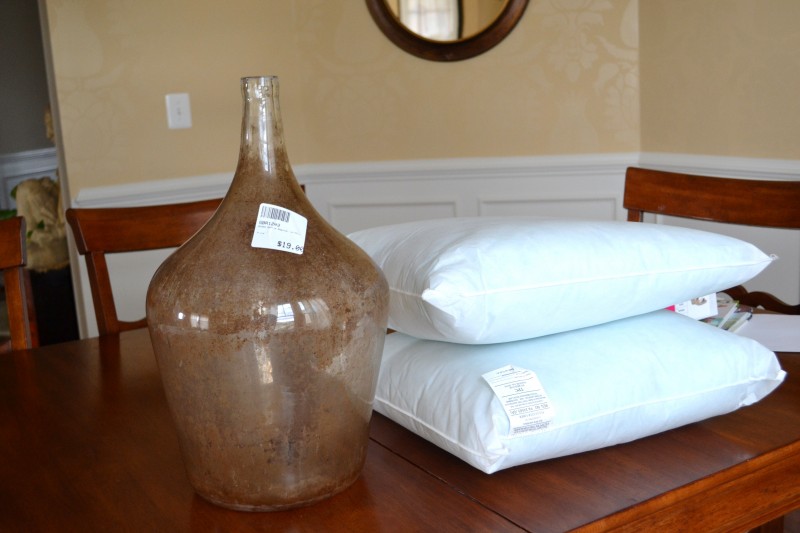 All in all, wasn't that a great vacation?