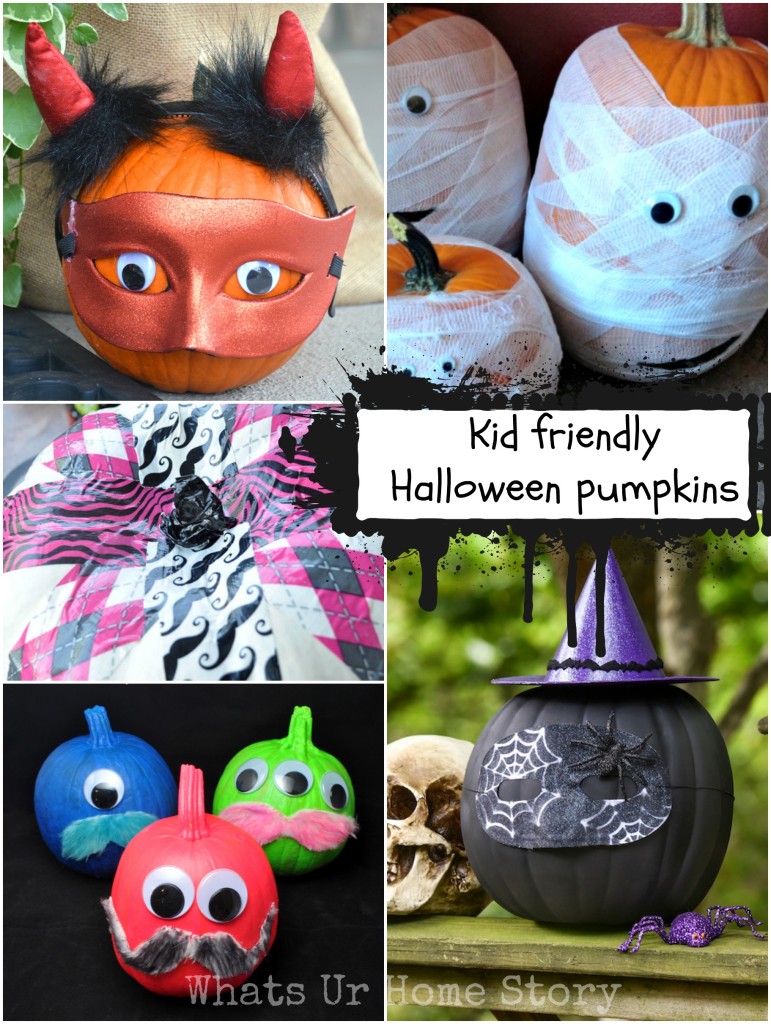 This year the holidays are going to be on the quieter side around here as we are still mourning the loss of my grandma. So this Halloween we've decided that the only decorating we'd be doing is adding pumpkins to the porch and the kiddos get a free reign over the pumpkins. What this really means is that we have been looking for kid friendly Halloween pumpkin decorating all over the blog sphere and on Pinterest. Here are some that peaked our interests.
The simple and super easy mummy pumpkins by Mother's niche. We'd done something similar back in 2011 but these are so real!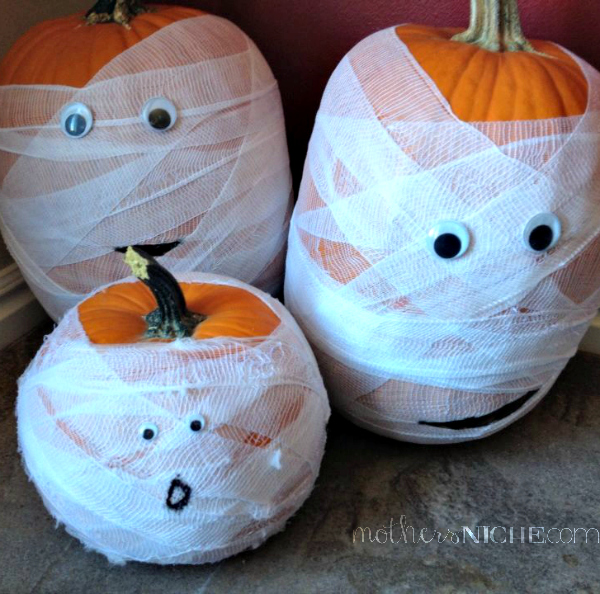 We also love the sparkly witch pumpkin from DIY Candy.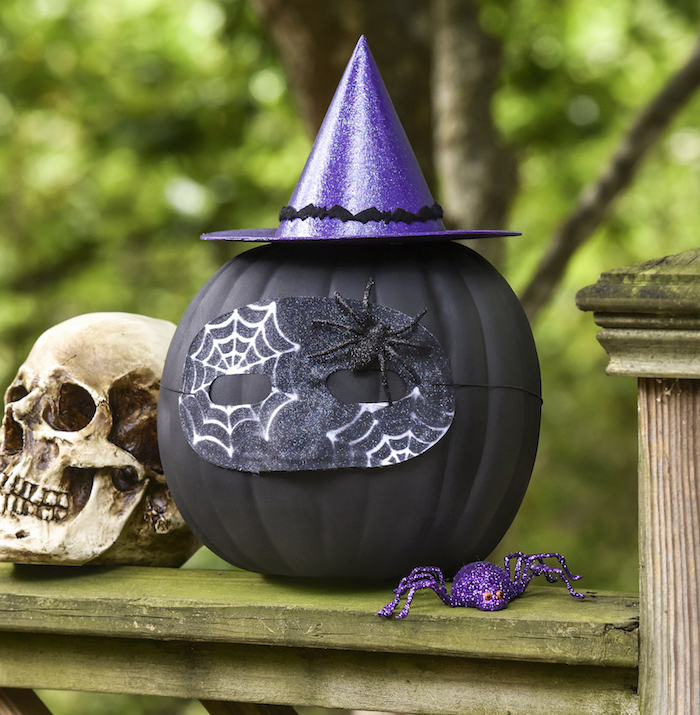 Doesn't it look like a cross between our very own devil pumpkin from 2013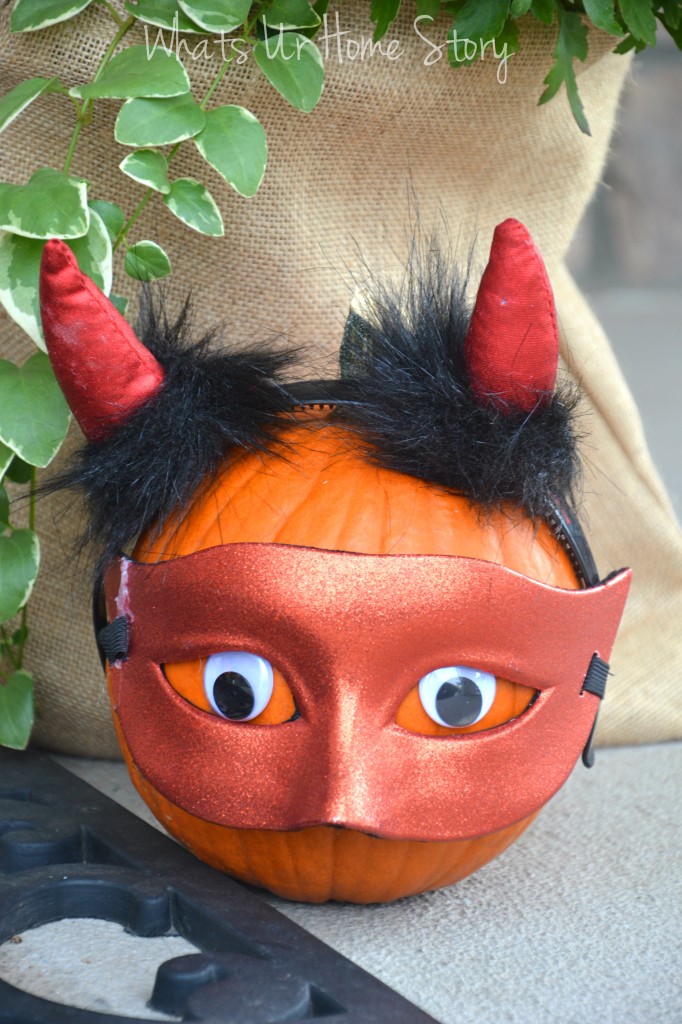 and Sandy the pumpkin witch from 2012?
Then there is this duct tape pumpkin by Chica Club Circle. My mustache and duct tape loving girl is a fan!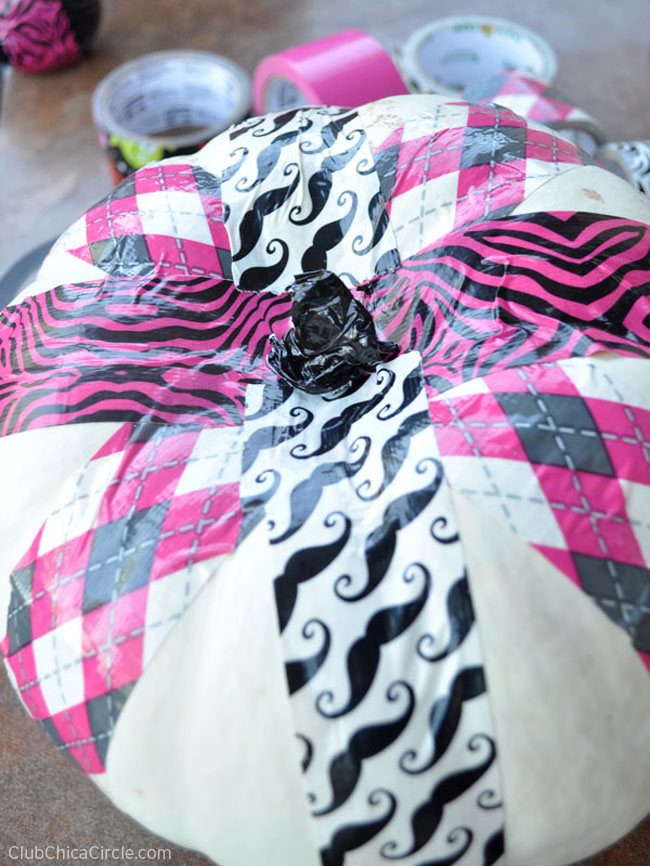 Our downright favorite though are these super cute neon painted pumpkins again by Chica Club Circle.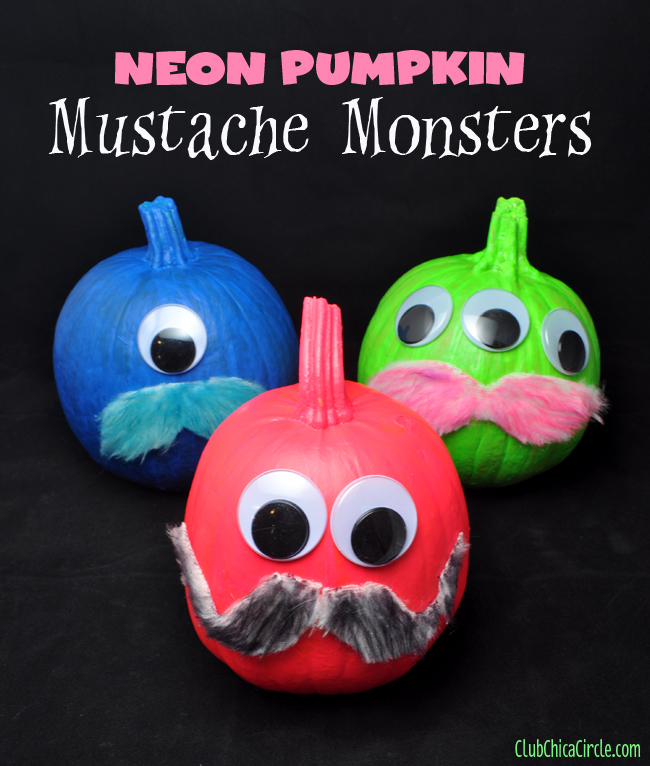 Those eyes and mustaches………adorable!!!!
How are you decorating your pumpkin this year?